What better way to celebrate Thanksgiving than with pie? Find a new favorite among BoB's best Thanksgiving pie recipes!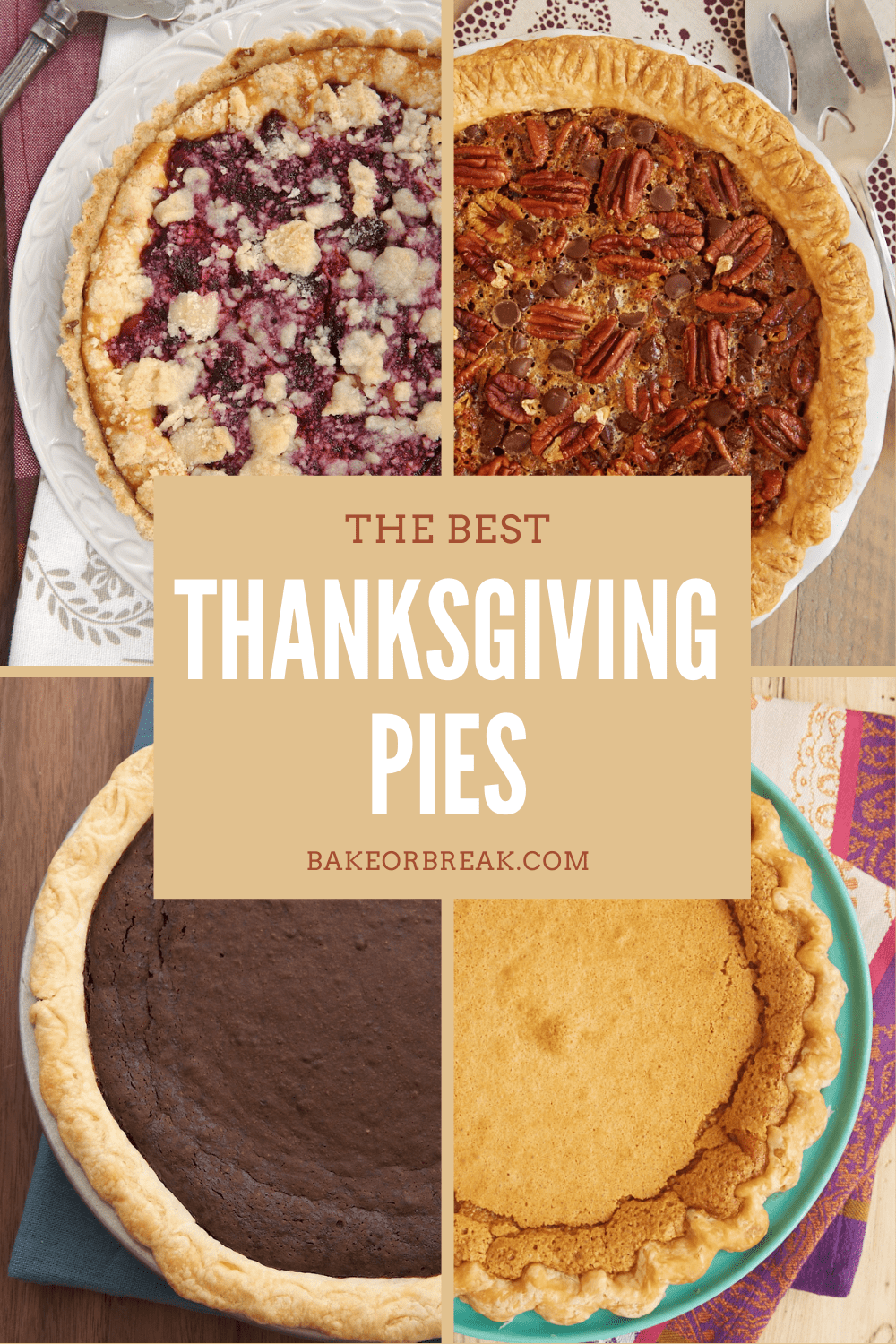 To me, Thanksgiving is a pie holiday. I just love to see a beautiful display of pie deliciousness after the big meal. Of course, I can get behind a lot of other desserts, too, but let's focus on pie.
I've gone through the archives and put together a collection of pies, tarts, mini pies, and more pie-like things that are perfect for Thanksgiving. And if you've been overloaded with pumpkin this season, you'll be happy to see that this collection is 100% pumpkin free!
I hope you'll find just the pie (or pies!) to make your Thanksgiving extra special and delicious!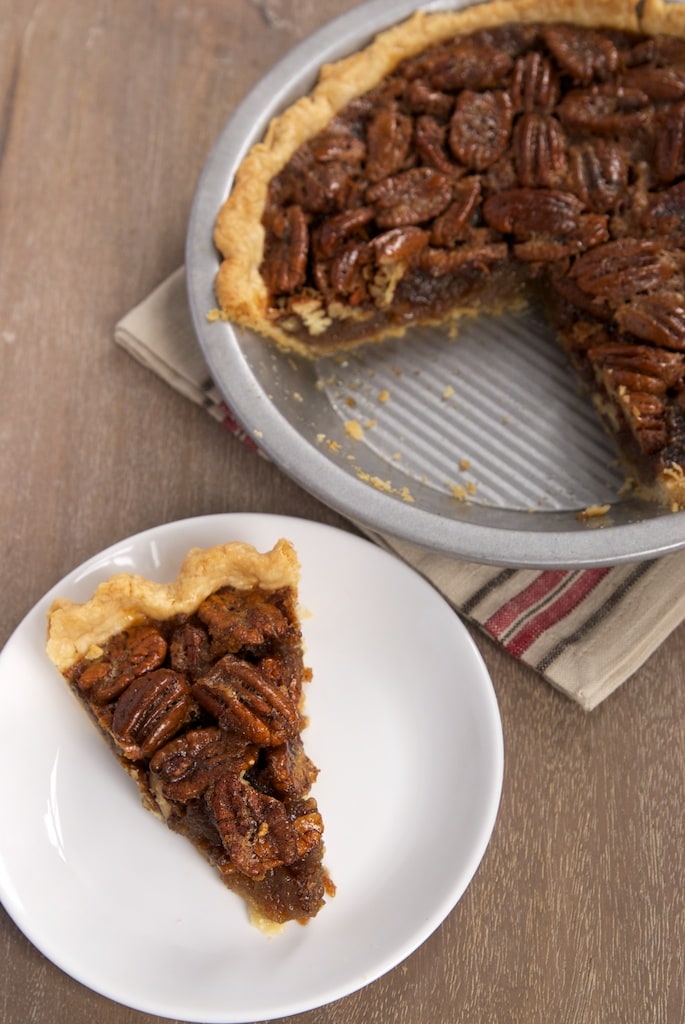 Brown Butter Pecan Pie is a simple twist on a classic. Those extra few minutes it takes to brown the butter are 100% worth it for a richer, nuttier flavor.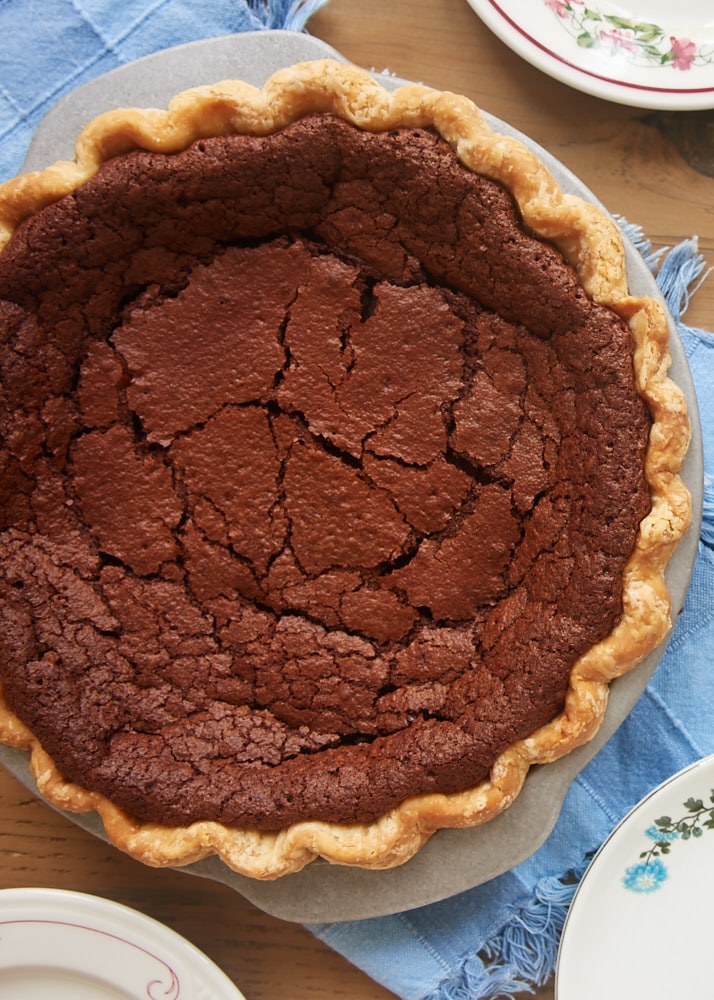 Chess Pie has long been one of my favorite desserts, and this Chocolate Chess Pie is a rich, fudgy version that is a must for chocolate lovers!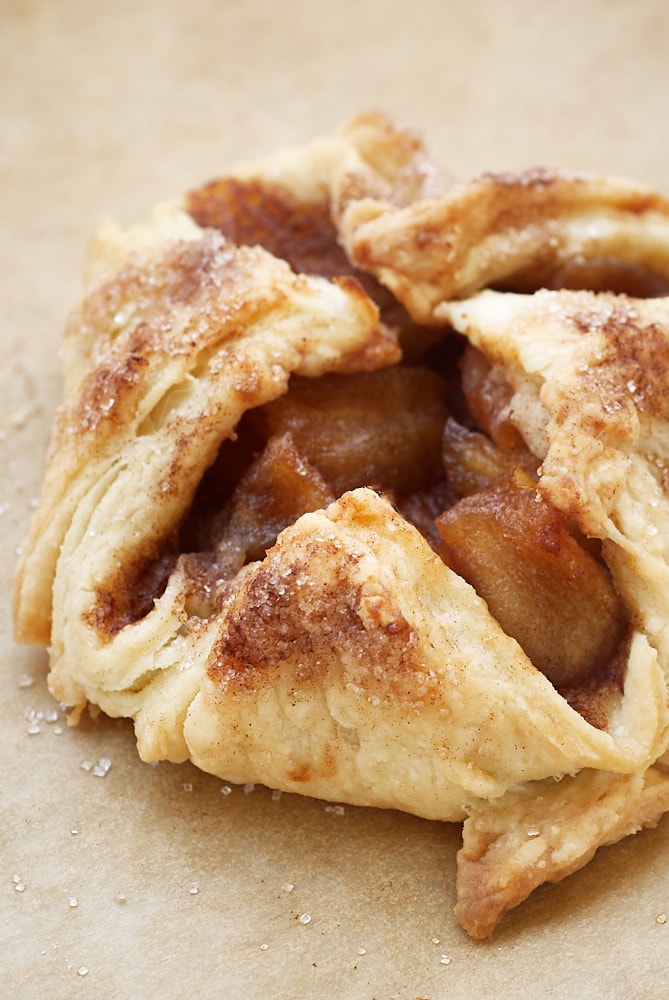 These little Apple Pie Bundles are a fun alternative to traditional apple pie. Individual desserts like these are so great for a simple grab-and-eat dessert option.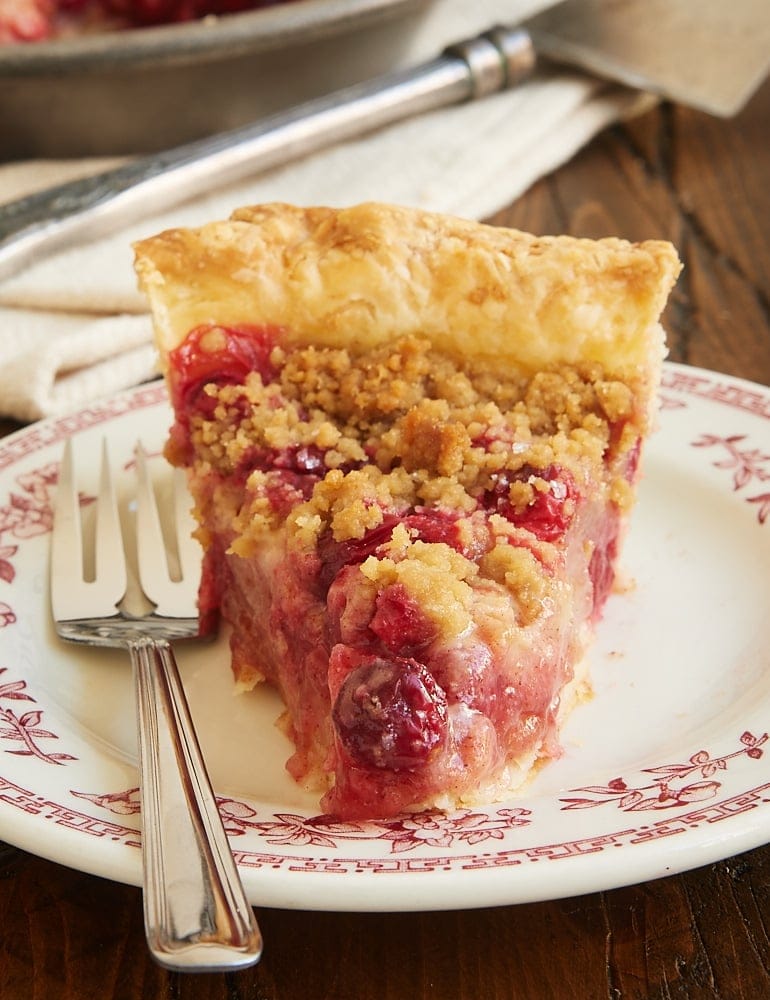 Cranberry Pear Crumb Pie features some of the season's best flavors with the often overlooked pears plus sweet, tart cranberries. This one is always a crowd-pleaser!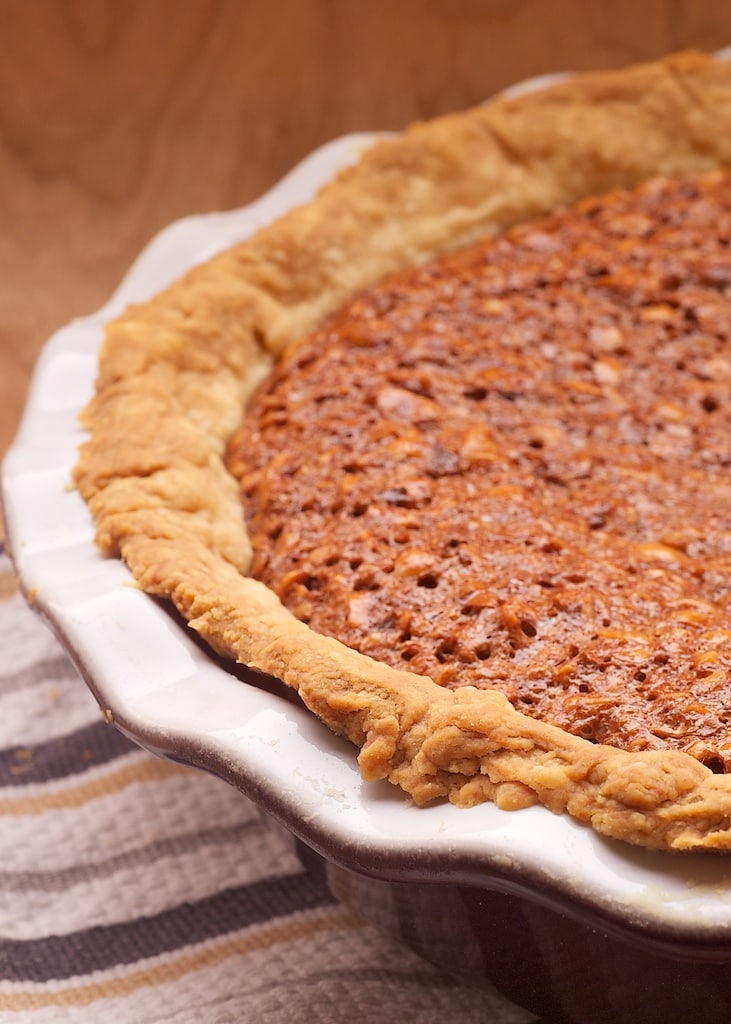 If you're looking for a pecan pie alternative, try this Chocolate Hazelnut Pie. We already know how good chocolate and hazelnuts pair with each other, and this pie is a delicious celebration of that fantastic pairing!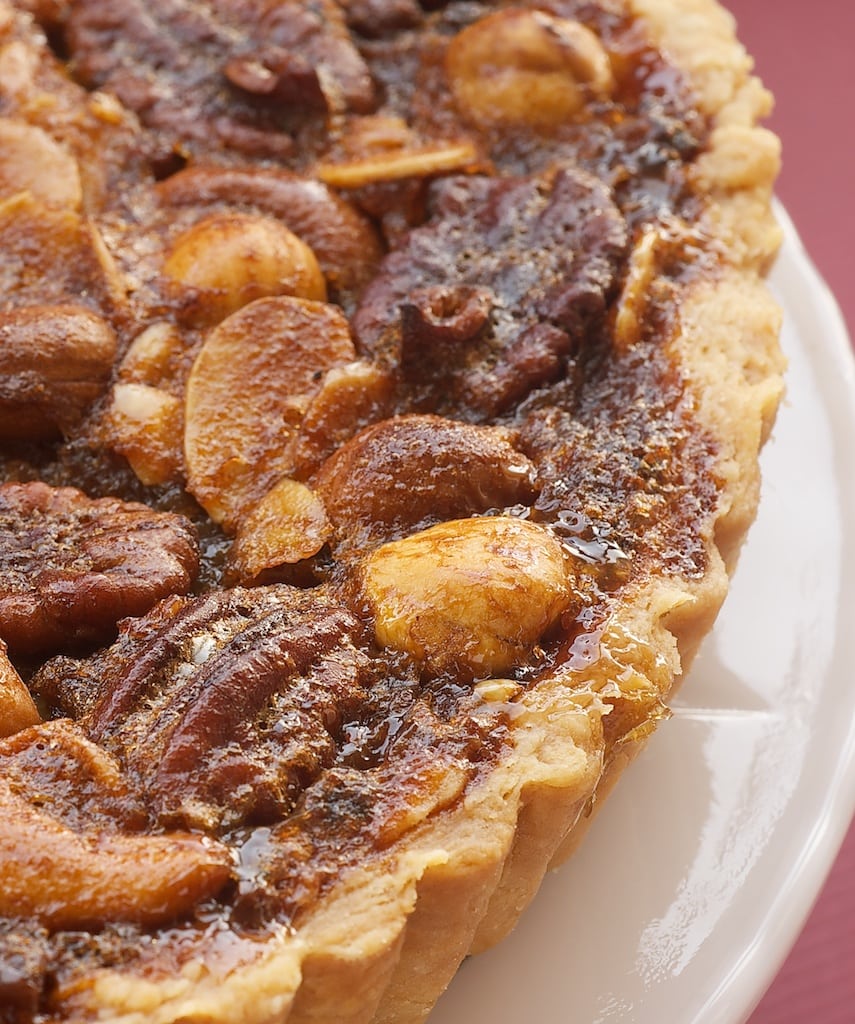 Mixed Nut Tart takes my long-standing pecan pie recipe and turns it into a nut lover's dream. I love the look of it baked in a tart pan, but you can also you a traditional pie pan for this recipe.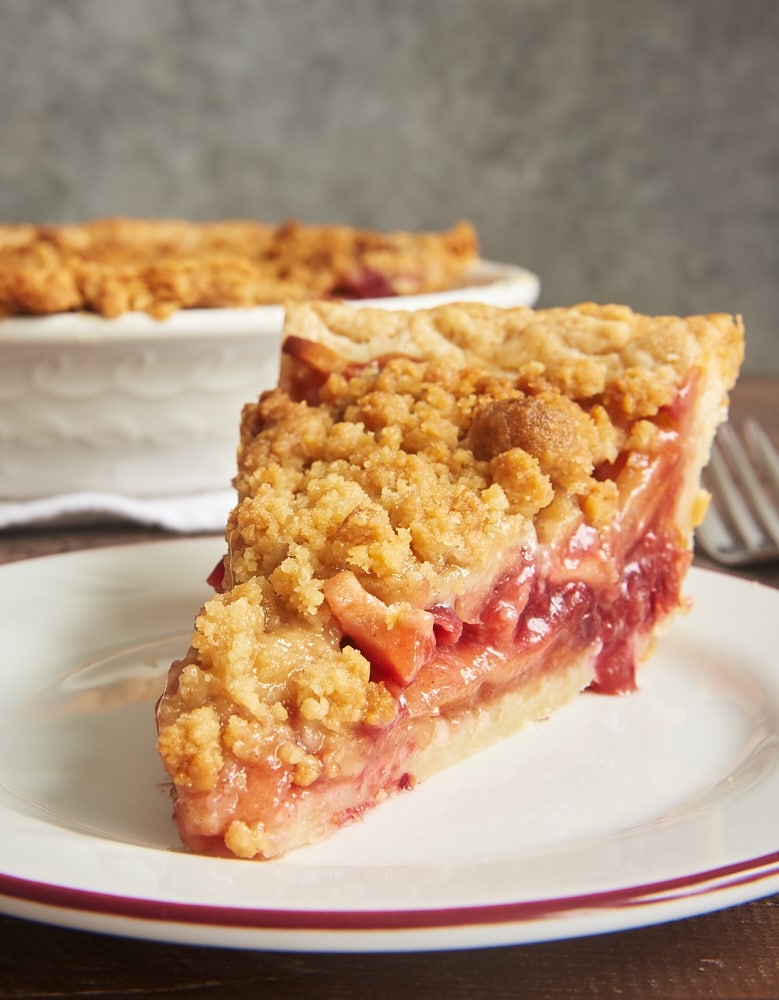 For something a little different in the apple pie department, this Apple Cranberry Crumb Pie is a real winner. The tartness of the cranberries goes so well with the sweetness of the apples and plenty of spices.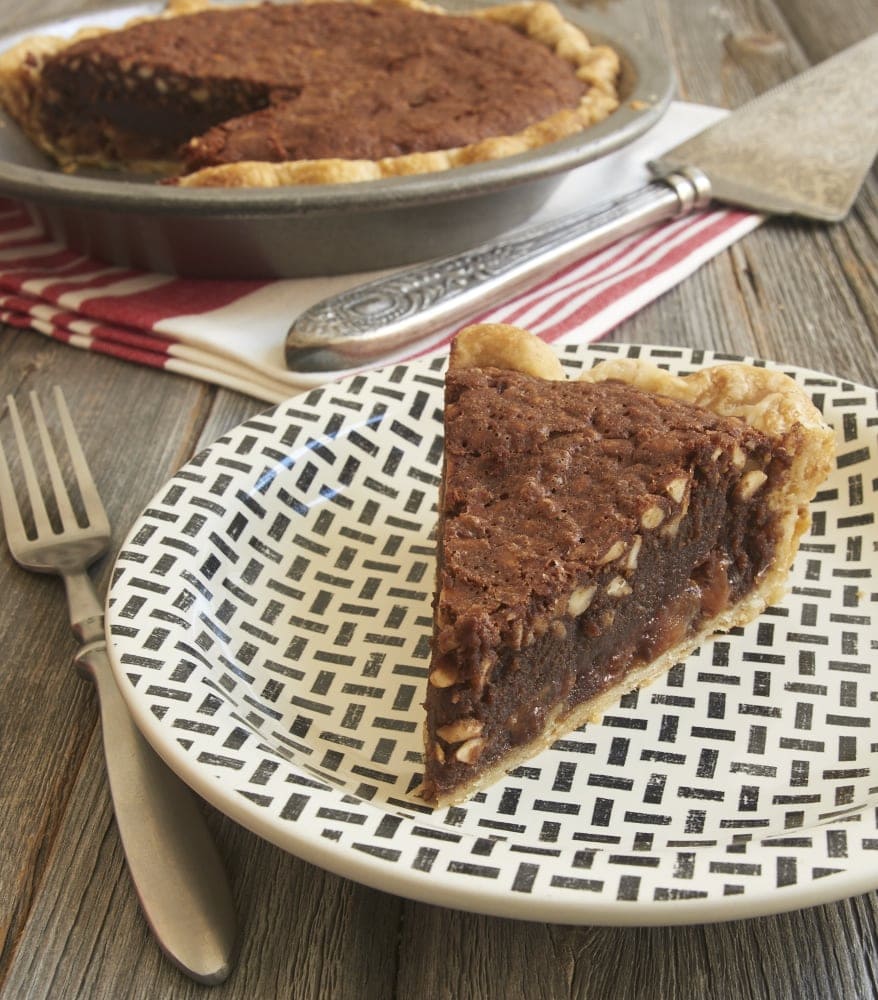 Caramel Peanut Butter Brownie Pie doesn't feature flavors I specifically associate with this time of year, but it's so very good that I'll take any chance I can to make it. With chocolate, caramel, and peanut butter, it's positively jam-packed with flavor!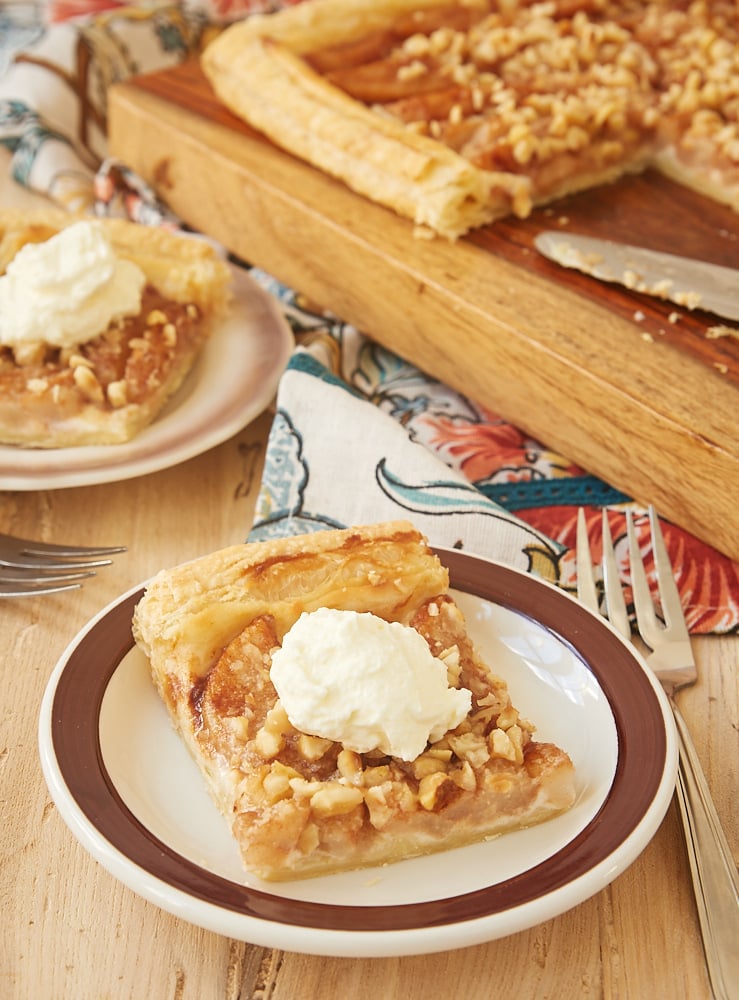 If you're looking for a quick and easy recipe, try this Cream Cheese-Filled Pear Tart. Store-bought puff pastry is one of my favorite short-cut ingredients, and it makes for a wonderfully delicate crust for a fantastic filling.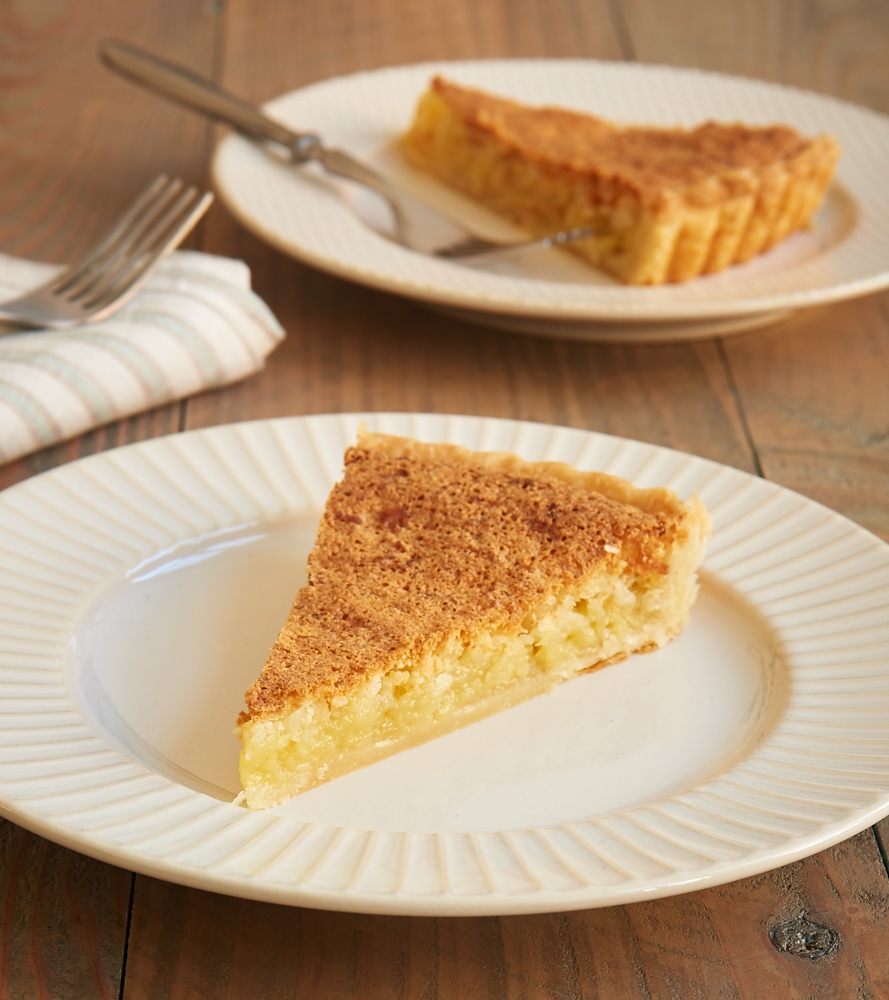 I'm a big, big fan of coconut, and this Macaroon Tart is one of my favorite ways to enjoy it. It's reminiscent of a chess pie, but with a sweet coconut twist!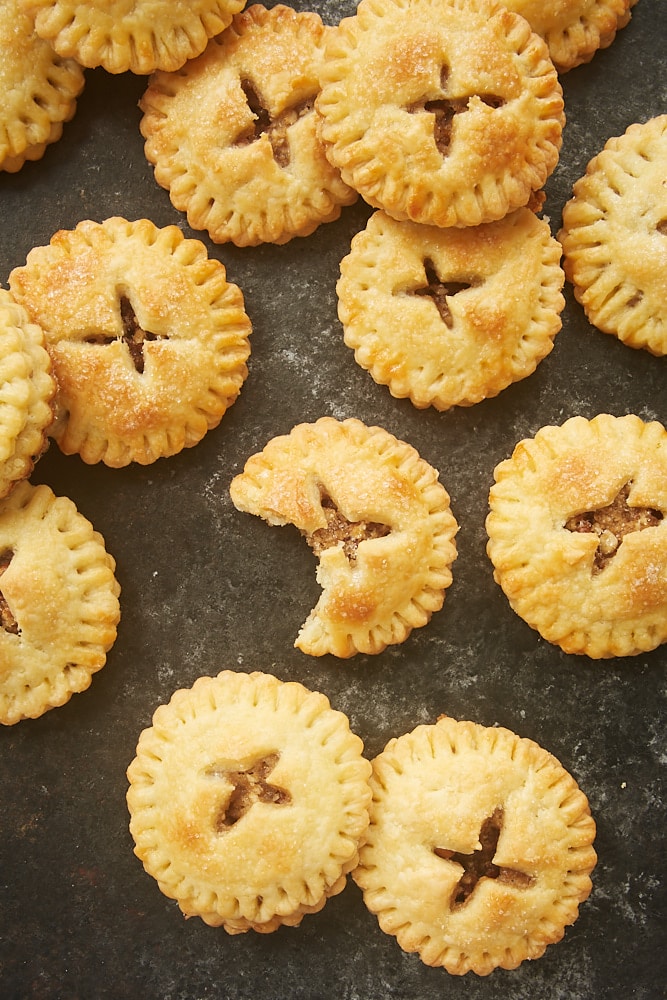 These Pecan Hand Pies are another great grab-and-eat pie option. They're made with one of my favorite pastry doughs and have a less gooey filling than traditional pecan pie. (No corn syrup, either!)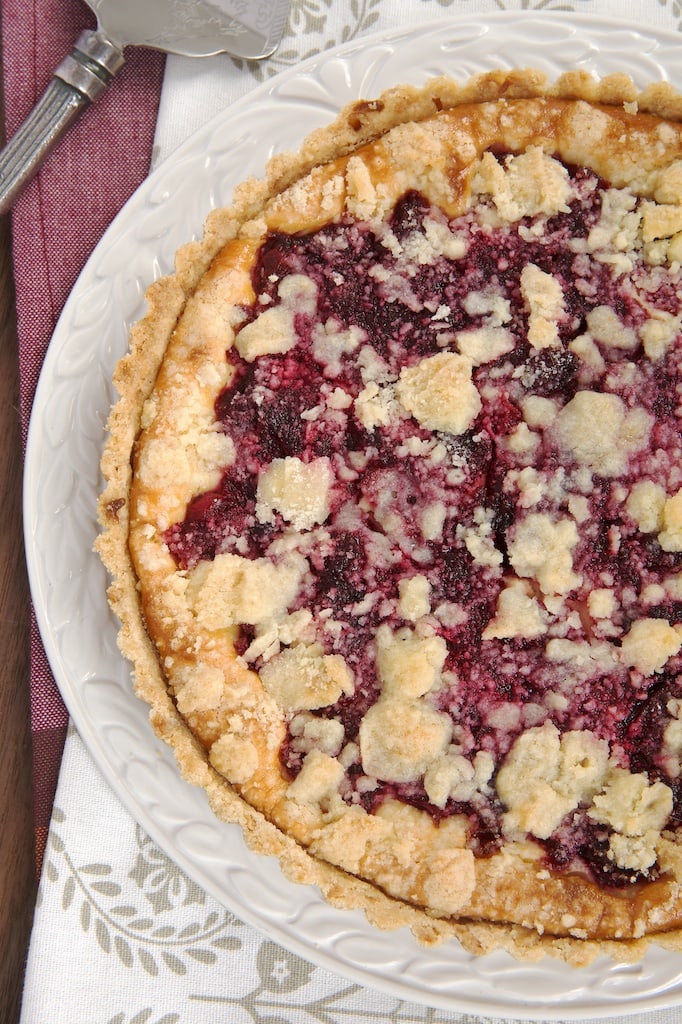 Cranberry Cheesecake Pie is always one of my most popular recipes this time of year. And for good reason! It's cheesecake, it's pie, and it's wonderfully delicious!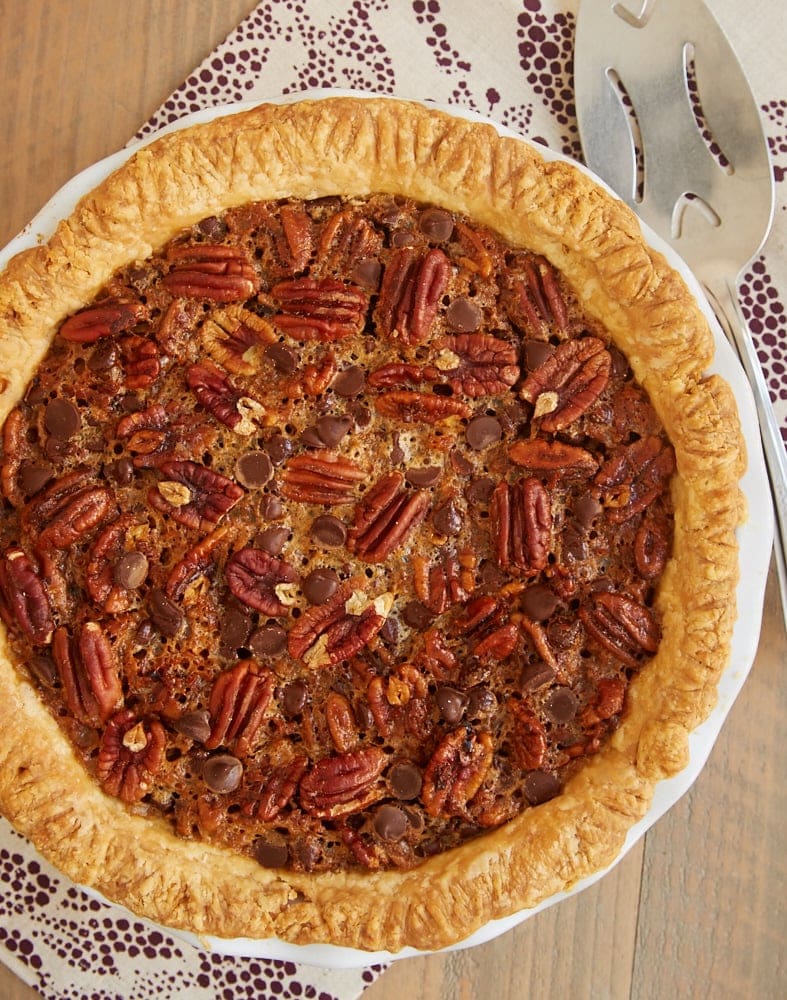 The combination of pecans, chocolate, and coconut is one of my favorites, and you'll get plenty of it in this Chocolate Chip Coconut Pecan Pie!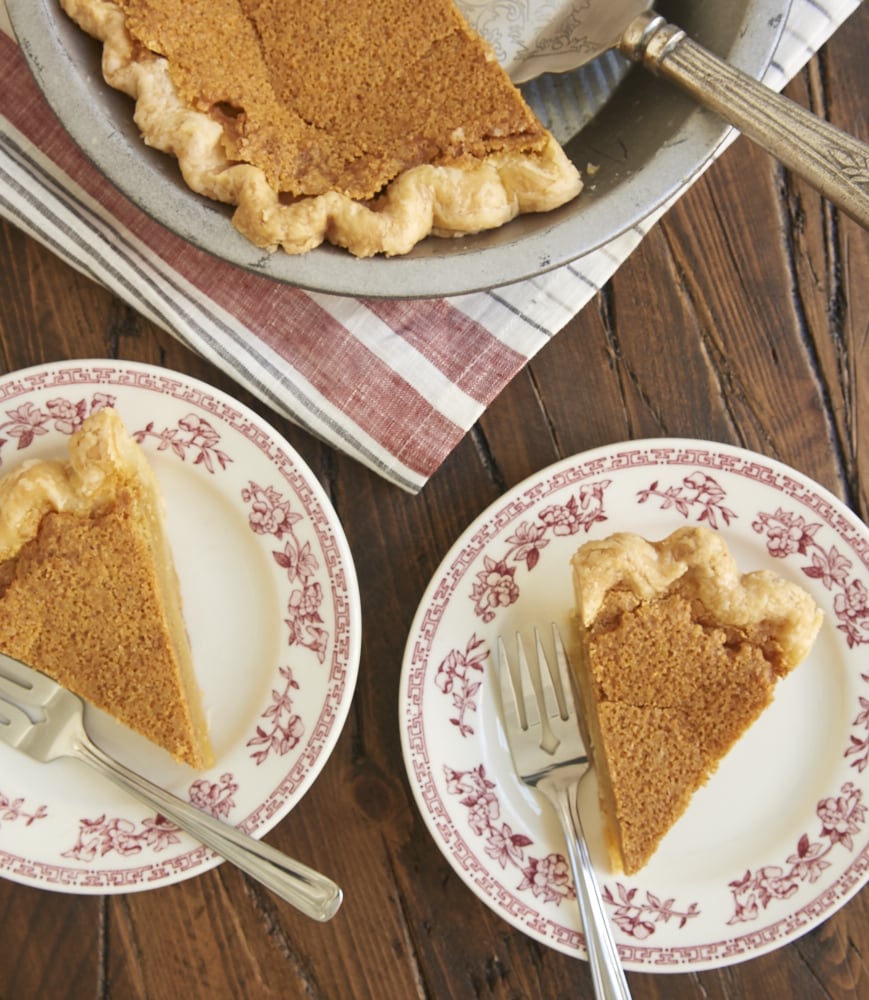 I love the simplicity of chess pie, and this Brown Butter Chess Pie keeps that simplicity with just one extra step of browning butter. As much as I love the original, this may be my favorite chess pie!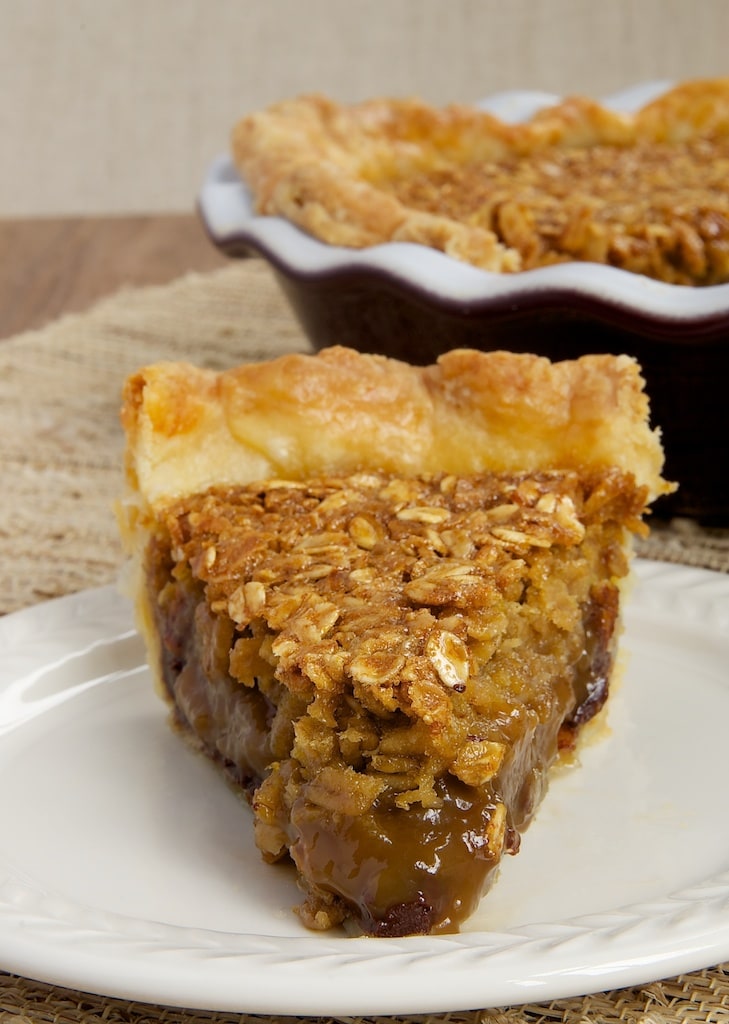 For a rich, gooey pie, it's tough to beat this Black Bottom Oatmeal Pie. There's a layer of chocolate ganache underneath all of that gooey, oat-filled deliciousness.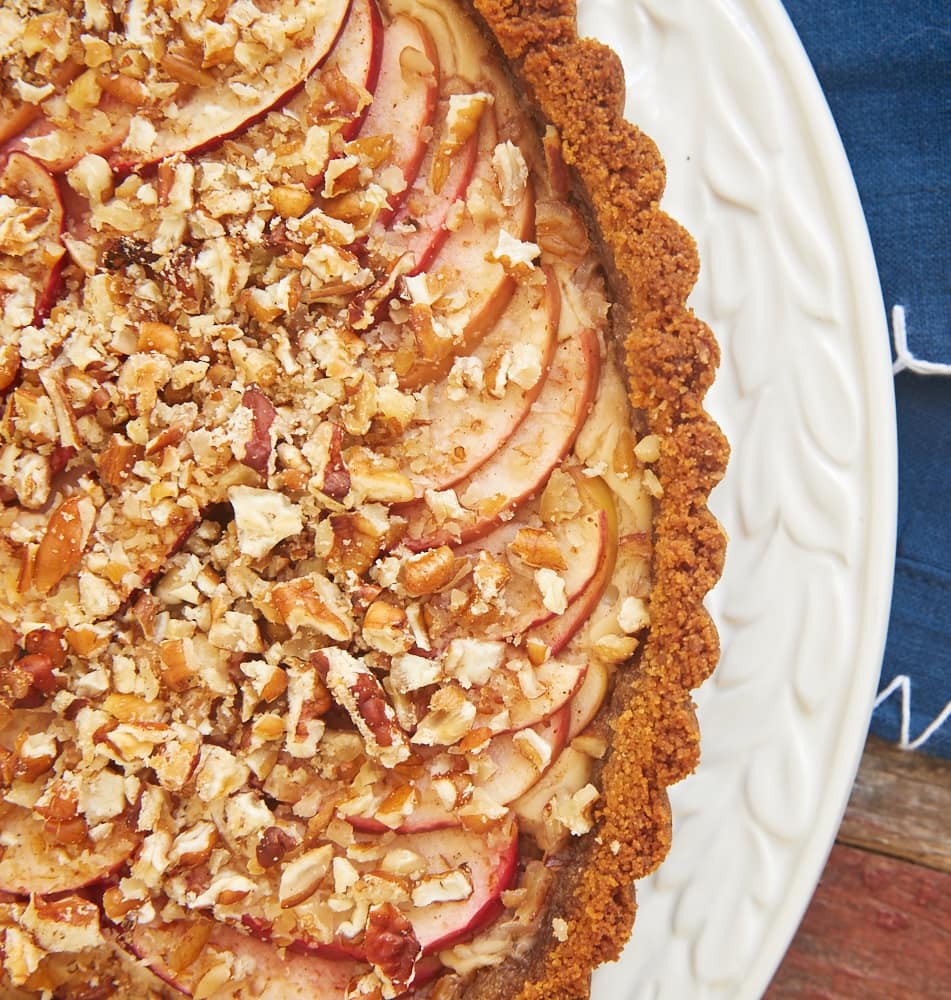 Apple Pecan Cream Cheese Tart is one of those desserts that looks elegant and impressive, but it's really simple to make. You won't need to make a traditional pie crust for this one, either, as it uses a graham cracker crust!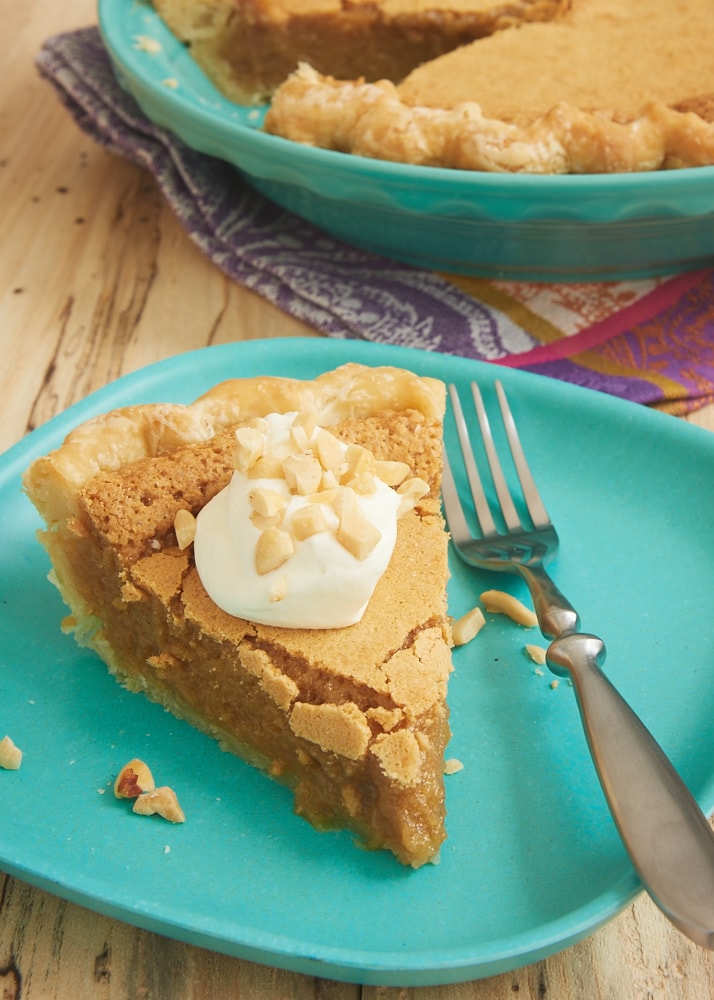 Peanut butter lovers, you won't want to miss this Peanut Butter Chess Pie. If you've got peanut butter in your pantry, then odds are you have everything you need to make this pie!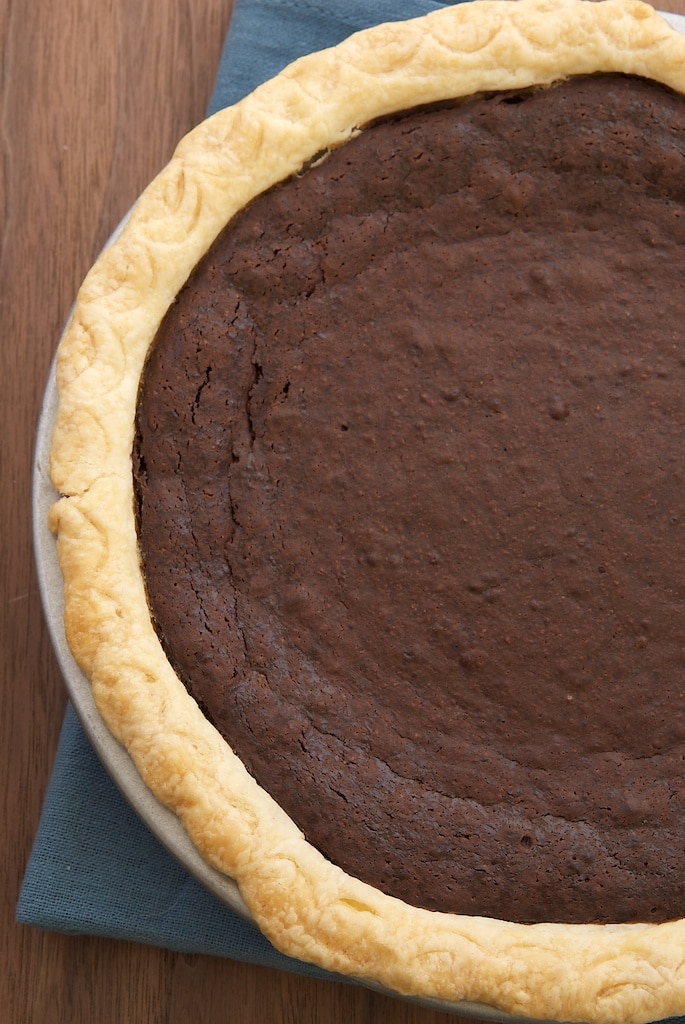 Hot Fudge Pie is a fantastic chocolate delight. It's thick and fudgy and just all-out delicious!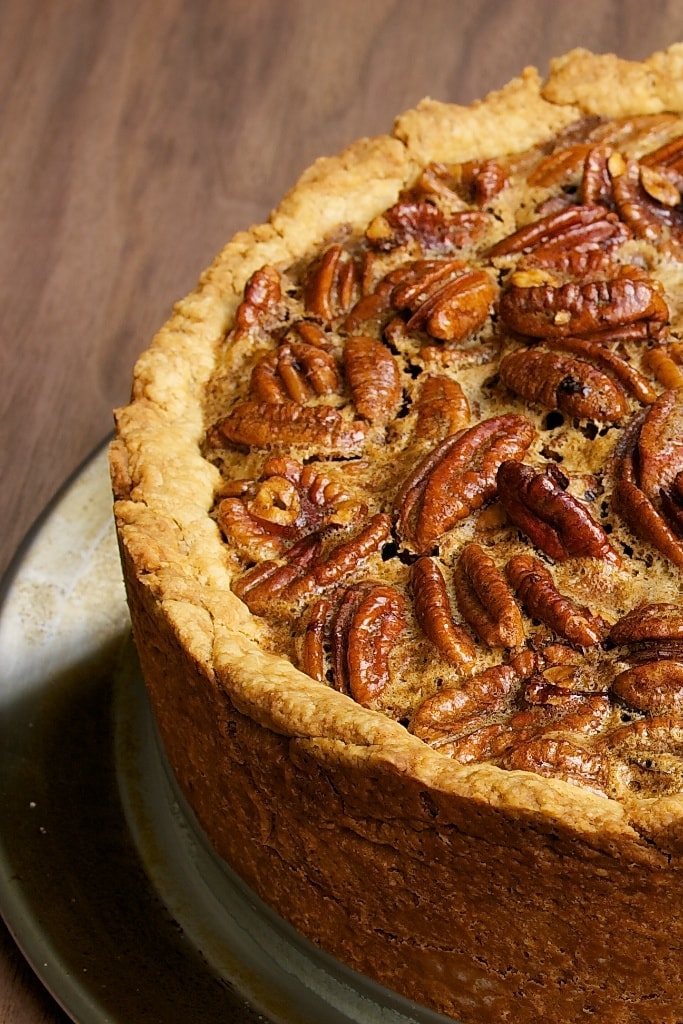 If you can't get enough of all that sweet, gooey filling in a pecan pie, then you're going to love this Deep Dish Pecan Pie. It's made in a springform pan so that you can have much, much more filling!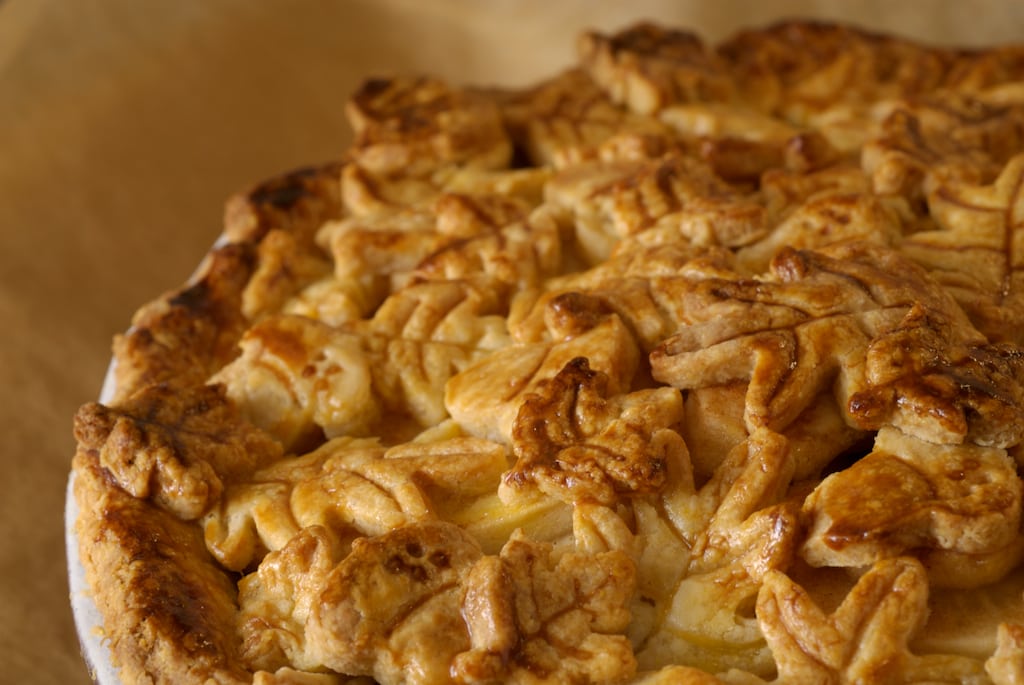 Classic desserts are classic for a reason. Classic Apple Pie is a Thanksgiving staple, and I know I'll never turn down a slice!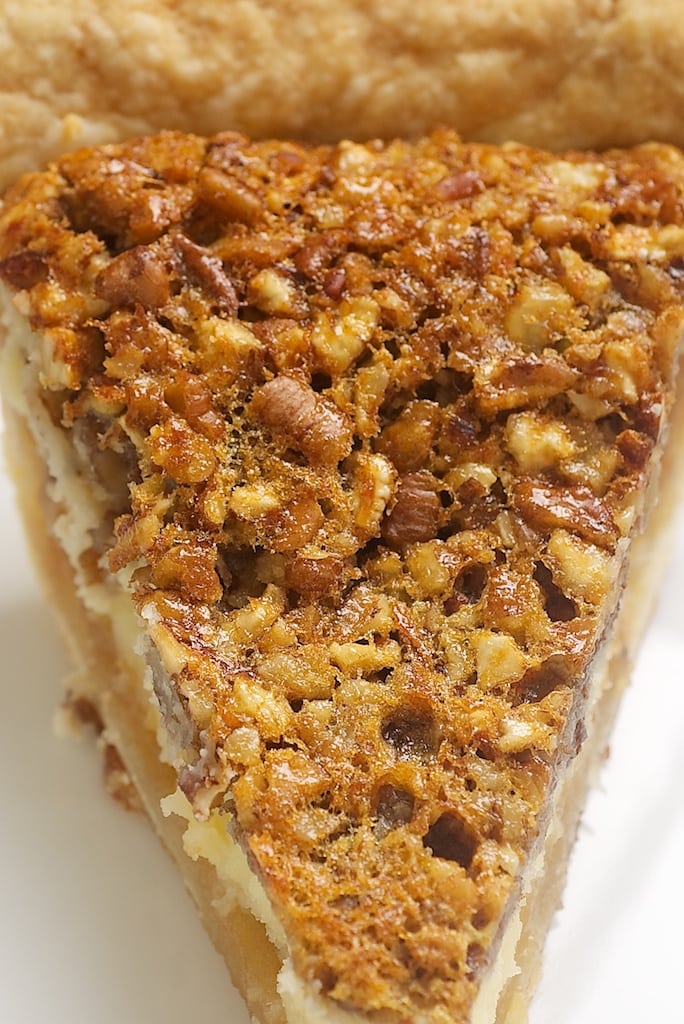 Pecan Cheesecake Pie is two great desserts in one. Anytime pie meets cheesecake, I'm so there.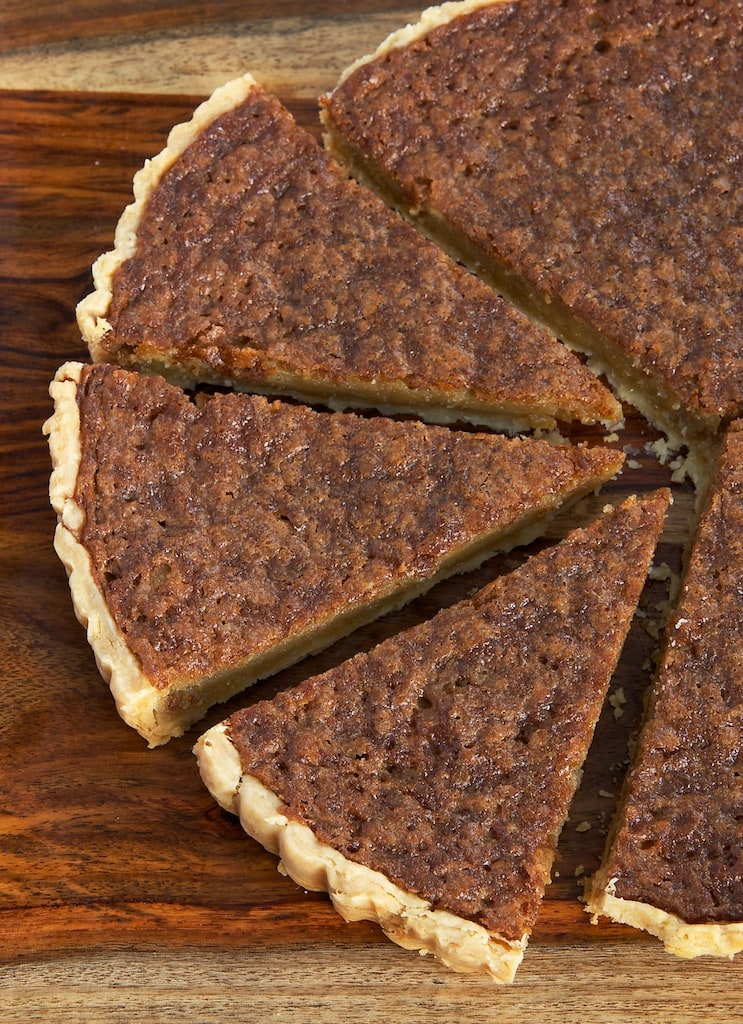 While there's technically no caramel in this Caramel Chess Tart, it has a wonderful caramel flavor, thanks to plenty of brown sugar.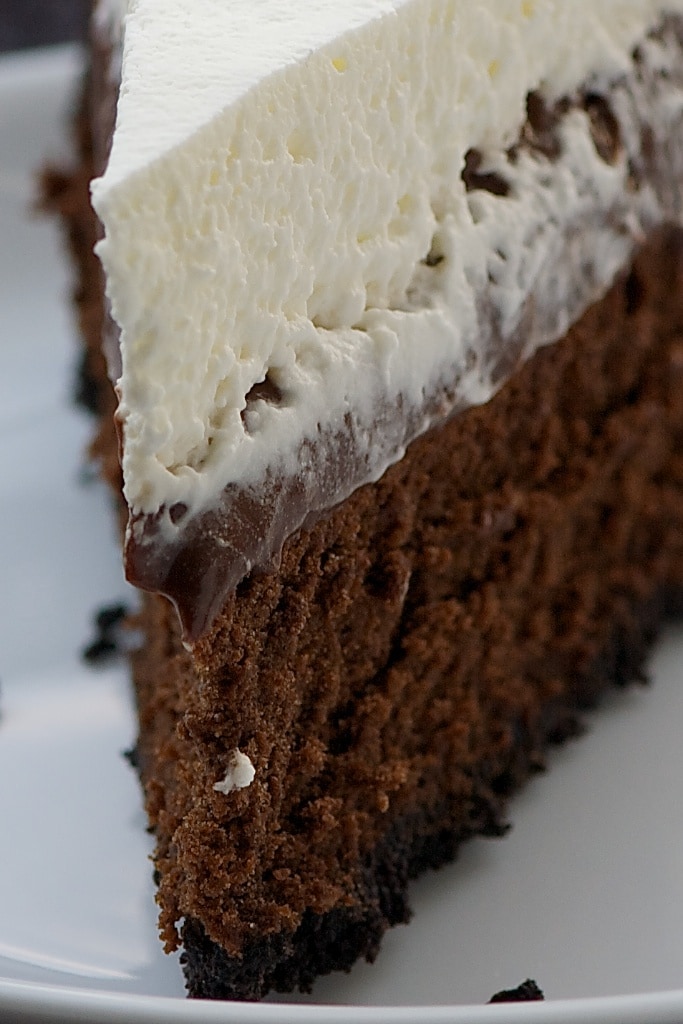 Chocolate is welcome at every celebration in my book, and this Mississippi Mud Pie is a fantastic option. I just love all those sweet, rich layers!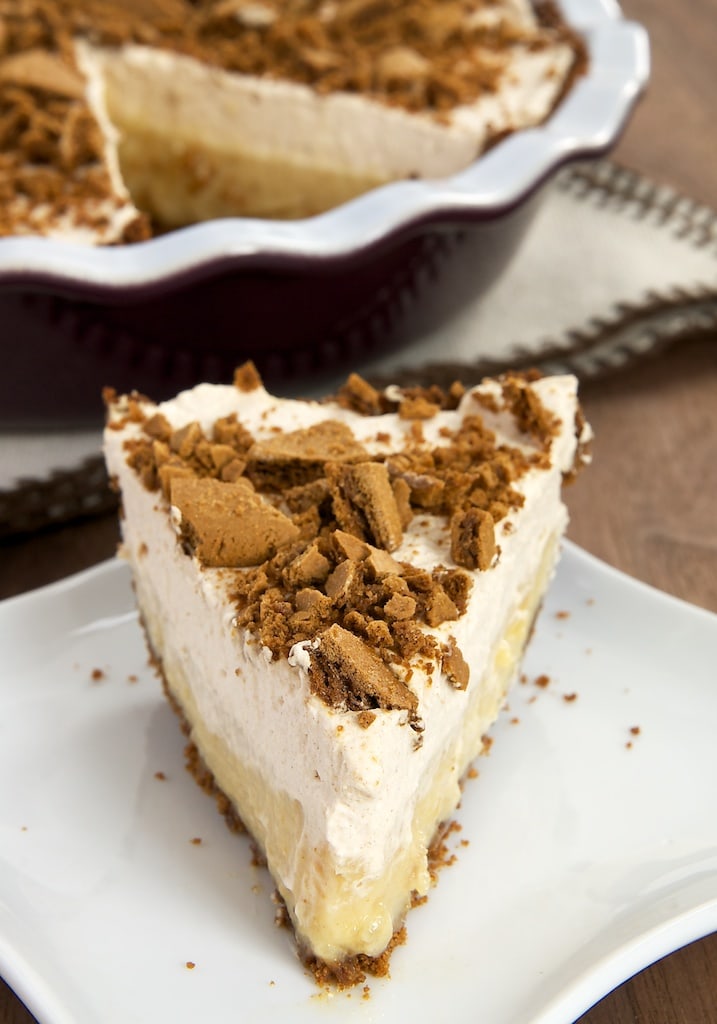 Whether you make your own apple butter or prefer store-bought, this Apple-Pear Butter Pie with Gingersnap Crust is such a great way to make delicious use of it. And that gingersnap crust is the perfect pairing for that sweet filling!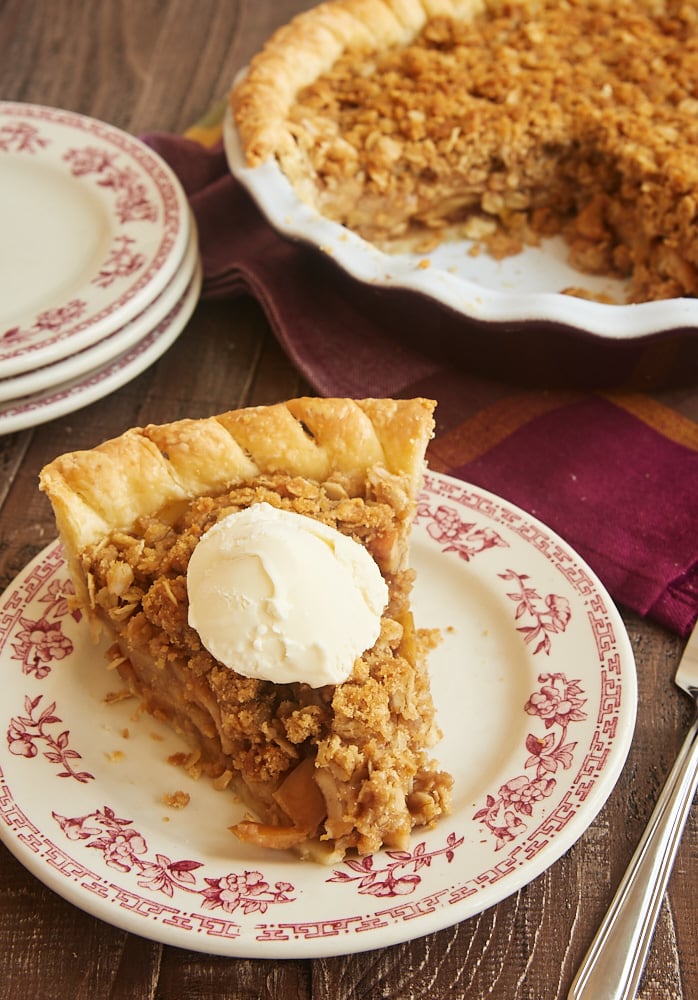 Apple Crumb Pie offers all the things you love about apple pie but without an elaborate pie crust topping. Just a simple crumb topping is all you need to top this pie!
I hope these Thanksgiving pie recipes have inspired you to get baking this holiday season. If you make any of these pies for your holiday meal, be sure to tag me on Instagram. Happy Thanksgiving!
Find even more pies in the Recipe Index.
See my pie baking essentials at my Amazon Storefront!
Bake or Break is a participant in the Amazon Services LLC Associates Program, an affiliate advertising program designed to provide a means for us to earn fees by linking to Amazon.com and affiliated sites.