The best kind of desserts, in my opinion, are those that are simple to make but give you a fantastic result. Low effort, high yield. Who wouldn't love that? This pie is a great example of just that kind of dessert.
This thing is gorgeous. I love all those layers! There's plenty of chocolate, some hazelnuts, and a not insignificant amount of whipped cream. And, let's not forget even more chocolate for the top. It's tall, dark, and delicious.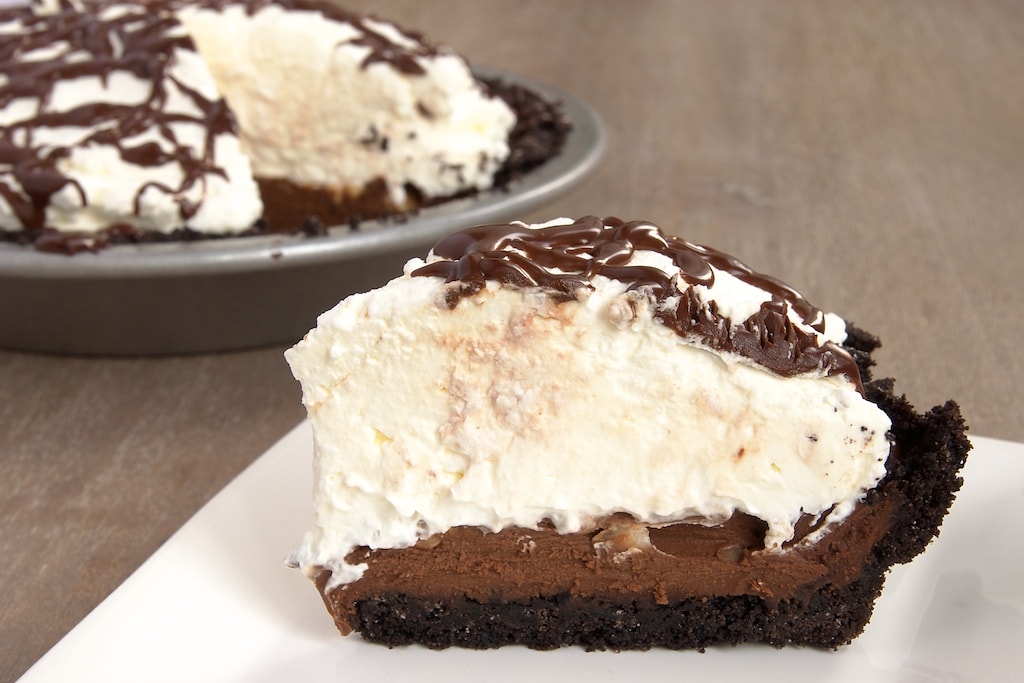 There are three components to this pie – the chocolate crust, a rich ganache, and a mountain of whipped cream. Each part will take mere minutes to make. There's some cooling time and chilling time in between, so just spread out the work through the day or even over a couple of days. I made the crust one day when I had a few spare minutes. Then, I made this quick ganache the next morning. When it was time to serve, I whipped the cream and drizzled the chocolate on top.
This pie is more rich than sweet. Despite the volume of whipped cream, it's all about the chocolate. You know what's coming now, so here it is. Use the very best chocolate you can. Pick one you enjoy eating on its own.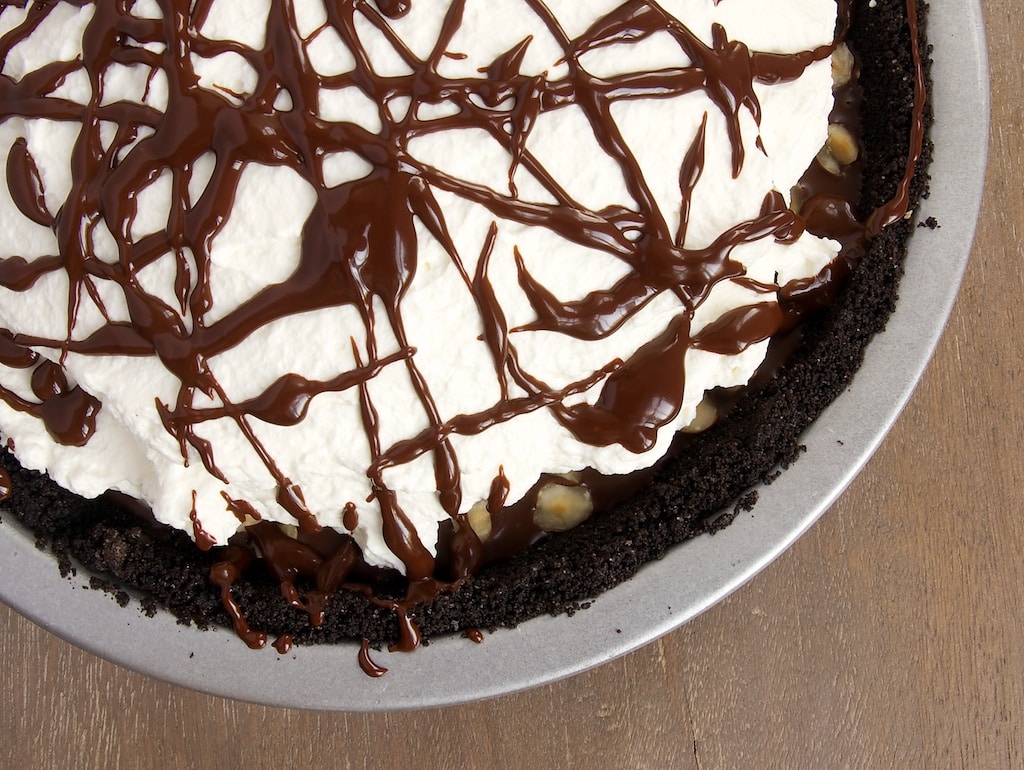 Quinn and I both felt that this pie had an air of sophistication about it. Perhaps it's the richness or maybe it's the presentation. No matter the reason, this is one dessert worthy of a special occasion. If you don't have a special occasion, make one up.