Take a look at that beauty. That is a prime example of what happens when I let Quinn pick out dessert. Now, take a look at the recipe. That is also what happens when I let Quinn pick dessert.
So, here's what we have. First, there's the amazing Oreo crust that is sufficiently thick to hold up all of this deliciousness. Next is a flourless chocolate cake with just the right amount of coffee flavor. To top that off, there's a chocolate pudding that would be an impressive dessert on its own. Then, just in case all that isn't enough, there's a lovely, thick layer of sweetened whipped cream on top.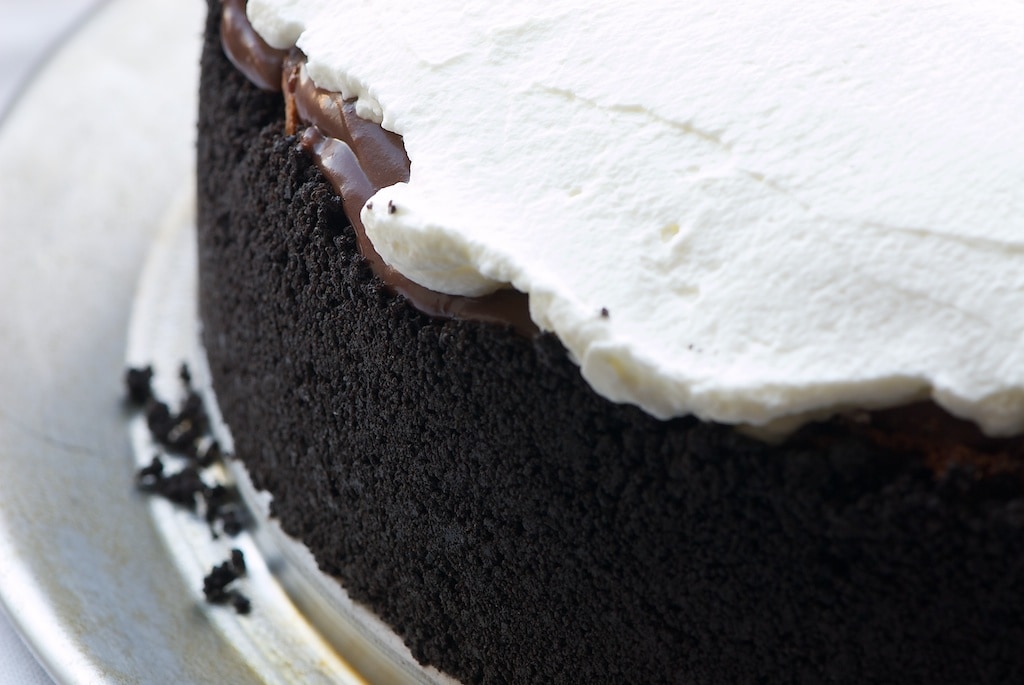 Before anyone gets discouraged, I should tell you that there is nothing difficult about making this dessert. It is certainly time-consuming and a labor of love. The crust and cake layer can easily be made a day in advance. That leaves the pudding layer and the whipped cream for the next day. That also leaves your sanity mostly intact.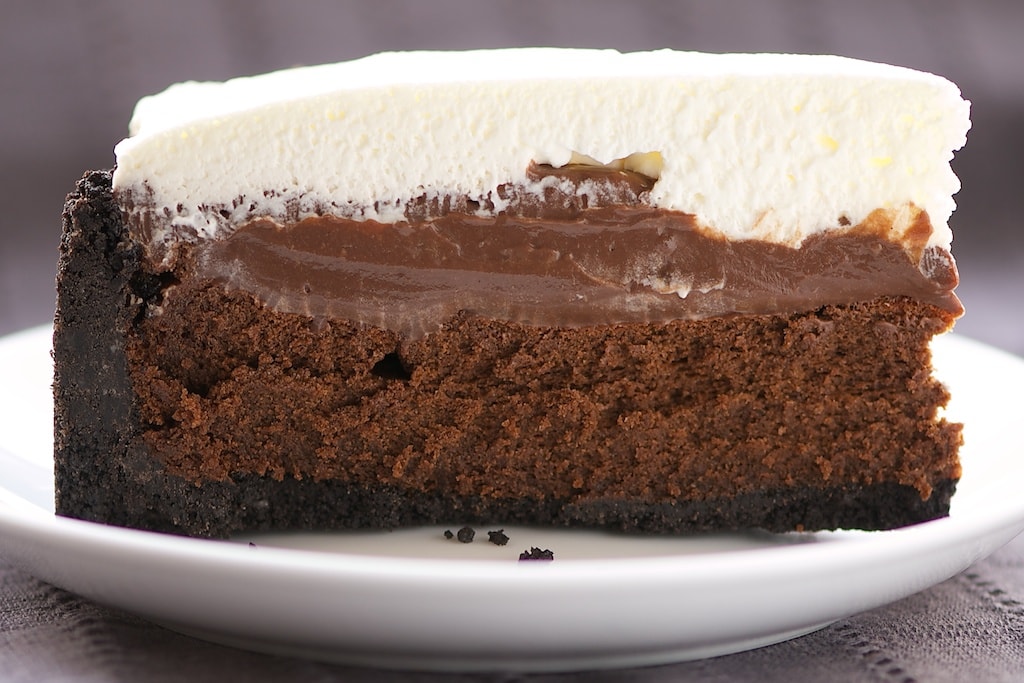 Of the labor-intensive desserts I've successfully made, there's only one other that comes to mind as being worth all the effort. It's probably no coincidence that it also comes to us from the guys at Baked and one of my favorite cookbooks, Baked Explorations.
Every minute spent making this cake/pie/pudding was definitely worth it. Bookmark this one for a special occasion. Make up an occasion if necessary. It's just that good.