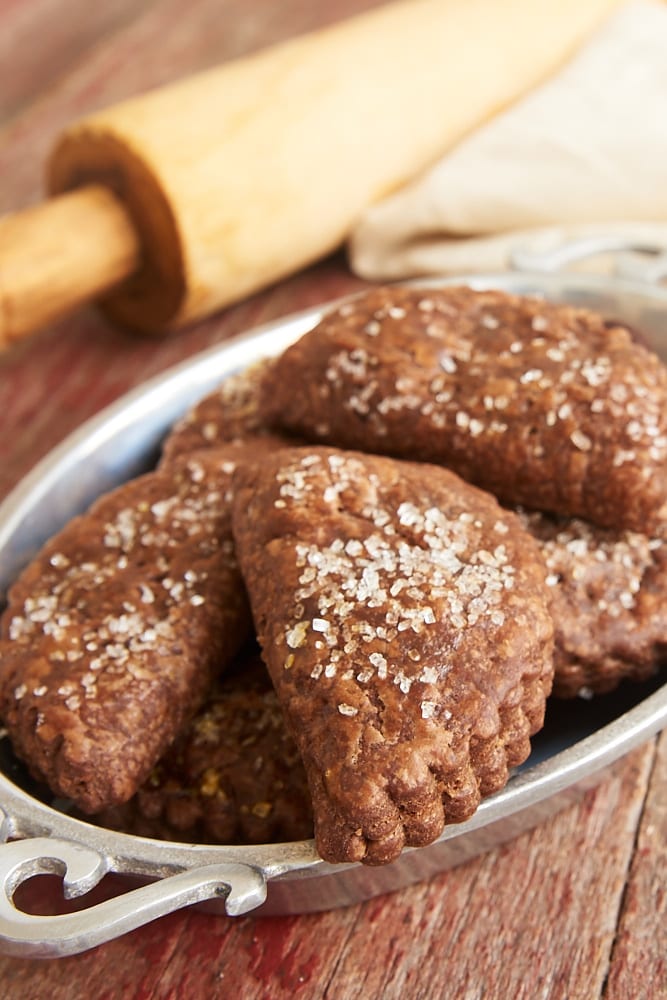 Chocolate pairs with so many things… peanut butter, coffee, caramel. But it also pairs pretty darn well with more chocolate. If you're thinking that I make a good point, then keep reading as I introduce you to these Chocolate Hand Pies.
To begin this story, I first must turn back the clock a bit to when I was writing 5 Ingredient Baking. I desperately wanted to make a version of my grandmother's chocolate pie to include in the book. I gave it a few tries, but I ultimately had to abandon it. Deadlines will make you do those kinds of things, you know.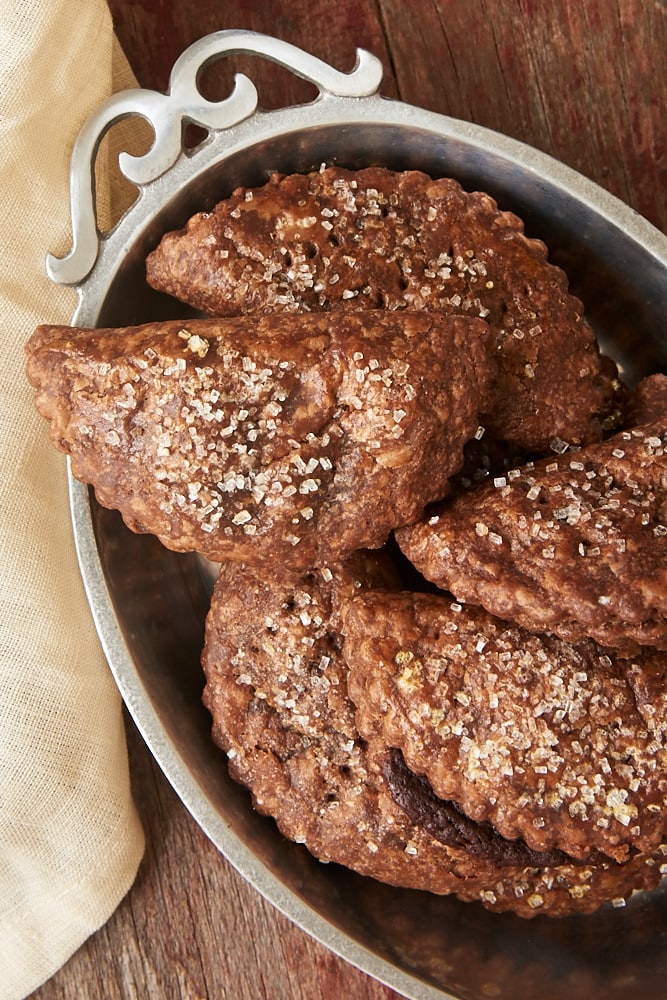 I never could quite get the filling to work as I wanted. But, the crust? The crust was magical. It was my go-to pie crust recipe with one minor alteration. I added cocoa powder to make a chocolate pie crust. And it was amazing.
I have to confess that I had pushed the idea of that pie to the back of my mind. But then recently, I was perusing an issue of Bake from Scratch and saw a recipe for little chocolate pies. I instantly recalled my chocolate pie crust and knew that I had to make them!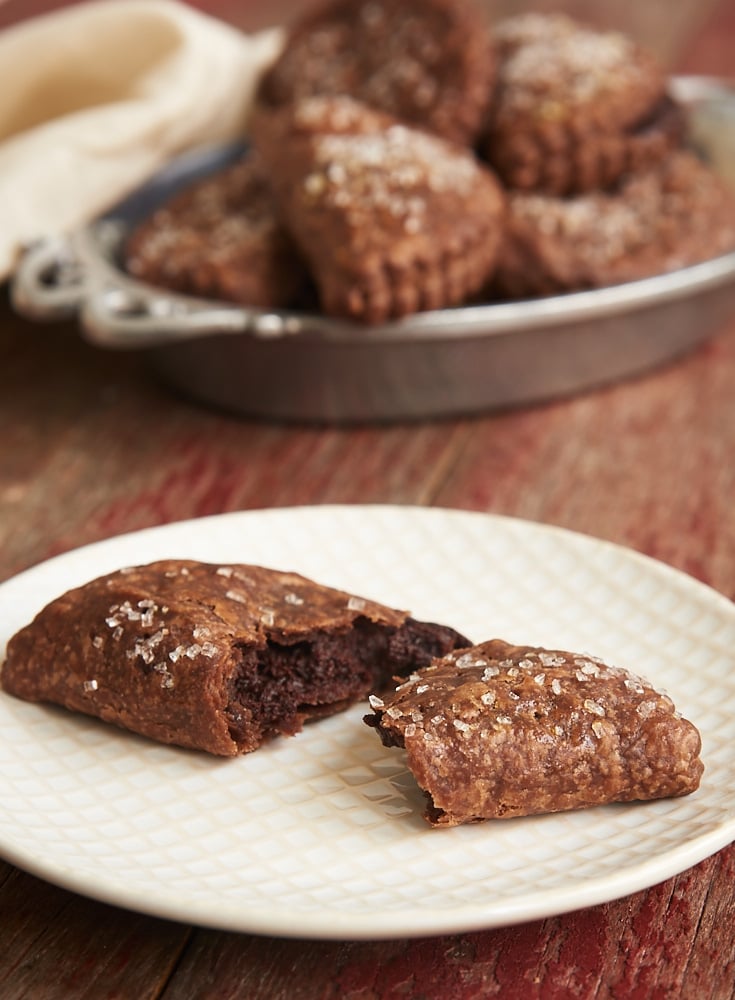 I am happy to tell you that this chocolate pie crust is just as good as I remember. And stuffed inside that crust is a rich, fudgy, 3-ingredient filling made of dark chocolate ganache and Nutella. If you're thinking that sounds pretty amazing, let me assure you that it is. They're perfectly sweet and fudgy and oh-so-chocolate-y. And if you have the willpower, these little guys are even better the next day.
This is the part where I should tell you that these Chocolate Hand Pies are great for sharing. You certainly have that option, but don't be surprised if you want to keep them all to yourself.