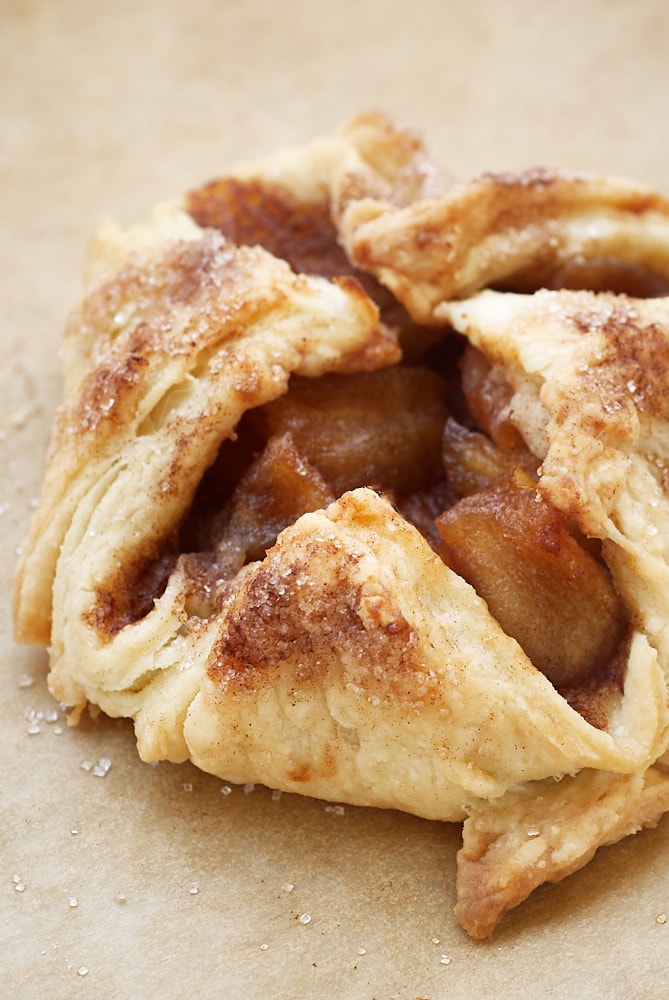 Who's ready for fall? I know you can't see me, but I'm waving my hand frantically. There's definitely that unmistakable feeling of fall in the air in New York City. I really couldn't be happier about that.
Few things say "fall baking" to me more than the combination of apples and cinnamon. Just the smell alone is enough to make me happy. With this recipe, apple-cinnamon goodness gets wrapped inside a tender, flaky crust. You need these in your life. Really.

First off, I have a baking confession. I was terrified of making pie crusts for a very long time. It's a bit silly, but I was so sure of failure that I never really tried to learn. Well, my baking friends, I am here to proclaim that I am no longer afraid of pie crust!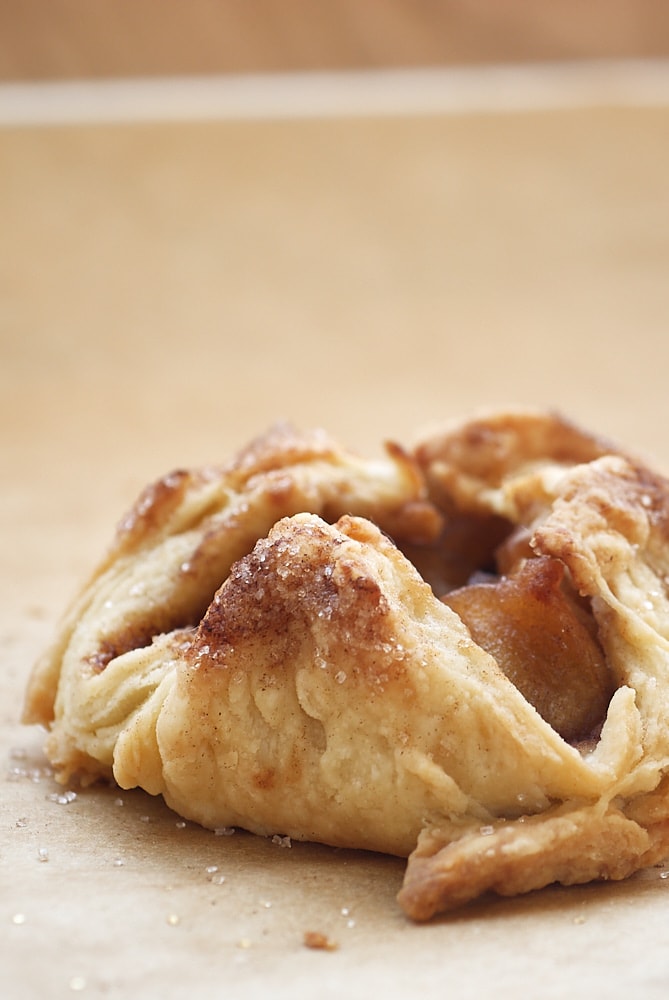 I read a lot of different methods and theories for making the perfect pie crust. I took what I liked from dozens of sources and just dove in and figured out how to make it work for me. If you're in the same Pie Crust Terror boat that I was, take heart because it IS doable! For my recipe and tips, see my All-Butter Pie Crust.
If you're unsure about making pretty pie crusts, then these little pies are for you. I like to think of these as pies for people who don't bake pies. They don't have to be uniform and pretty. It's actually part of their appeal that they each have their own character!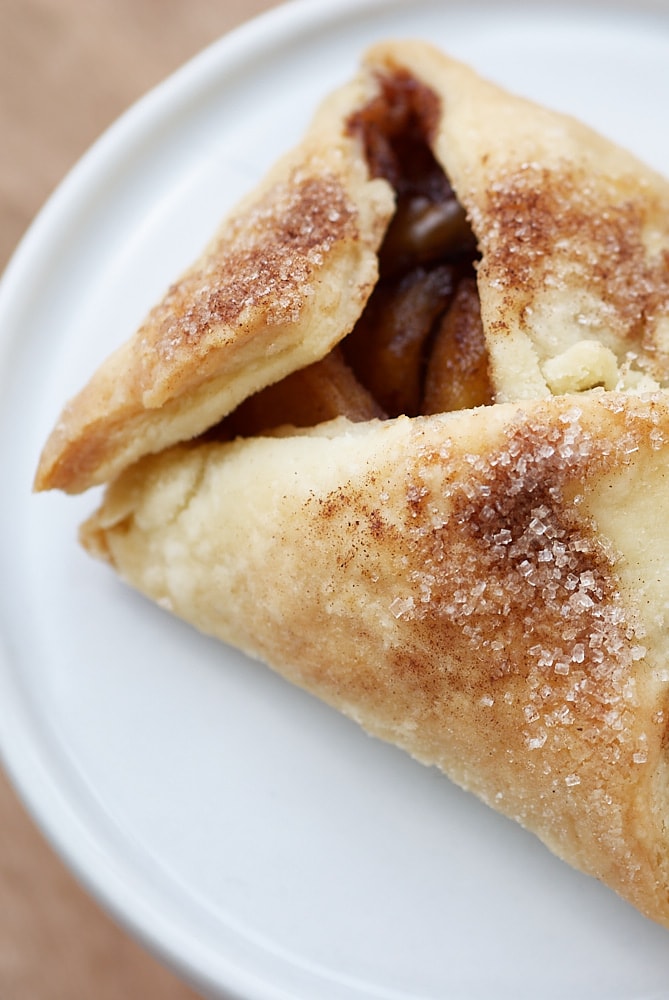 And, if you're still not convinced, I won't think less of you for using pre-made pie crust. I highly recommend either Trader Joe's or Immaculate Baking Co.