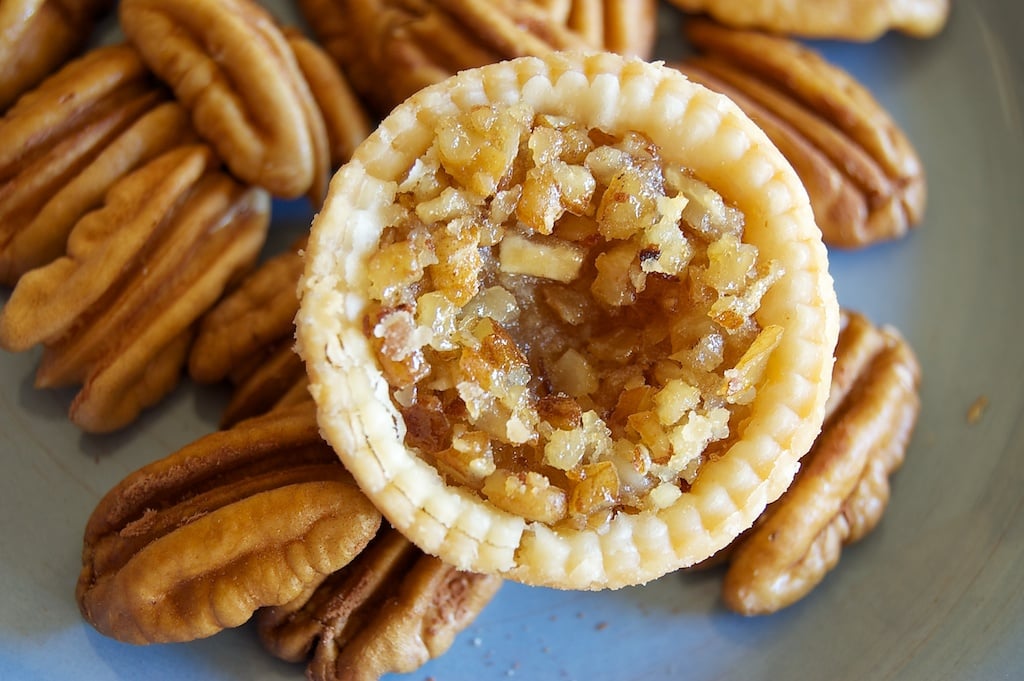 Yes, more pecans. But, it is pecan season after all. I made these as a little anniversary treat for Quinn. (We celebrated 6 lovely years of marriage on Saturday.) Of all the things that I have baked over the years, these are his favorite. This works out well for me because they're really simple to make. The recipe comes from a book I've had for ages, Best of the Best from Mississippi.

Before I go any further, let me just say that I am none too proud to use ready-made pie crusts for these. This recipe is a dream with them. For a big pie, I would most likely make my own, but for these little bite-sized ones, you can bet I'm getting store-bought. However, feel free to make your own.
In the South, these little pies are known as tassies. Now what that means or where it comes from, I haven't a clue. Quinn, not being from the South, was amused the first time I called them that. I think marrying a Southern girl has been quite an experience for him. But I digress.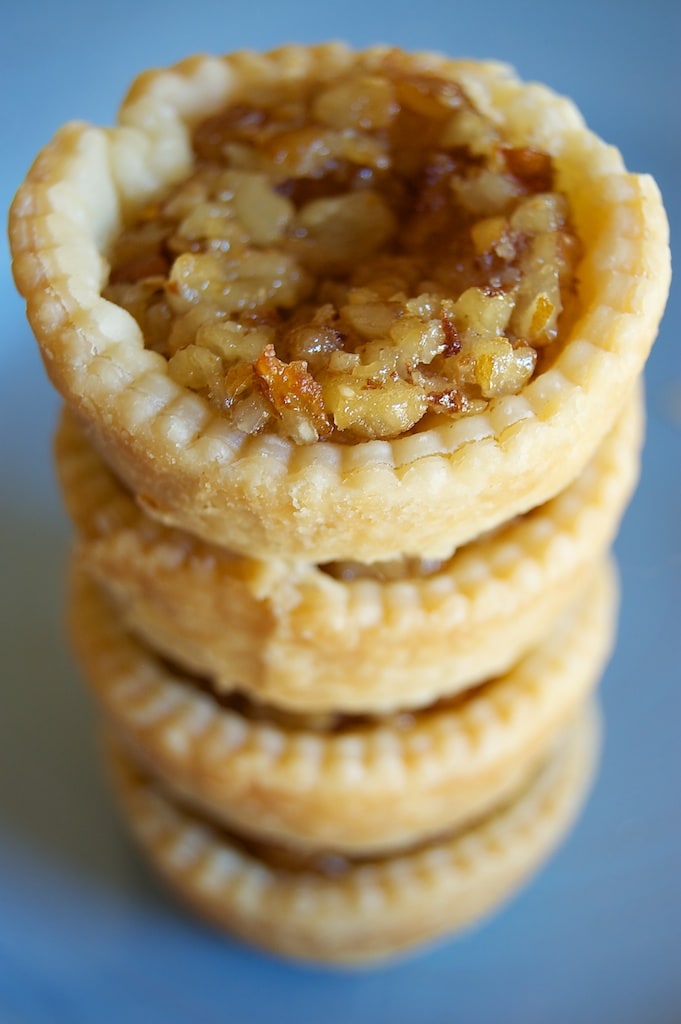 During the holidays, I usually make a couple of regular size pecan pies (more about that closer to Thanksgiving), but I use a different recipe for the filling. Somehow the exact ingredients for these doesn't translate as well into a larger pie. That works the other way around, too. Could be the filling to crust ratio.
These little pies are, I must say, amazingly good. They are so light and have just the right amount of sweetness. Plus, they just look so cute on a tray or bundled up for a gift.
For some pie crust guidance, read and see BoB's Pie Crust Tutorial.