Long before I'd even considered starting this blog, I used to make this pie for the holidays when I wanted a break from traditional pecan pie.
While at its heart, this is more traditional than not, this pie has a couple of interesting things going for it. First of all, it has a buttery, cream cheese-y crust. Secondly, for those of you who love that gooey filling of pecan pies, there's more of it than usual in this beauty.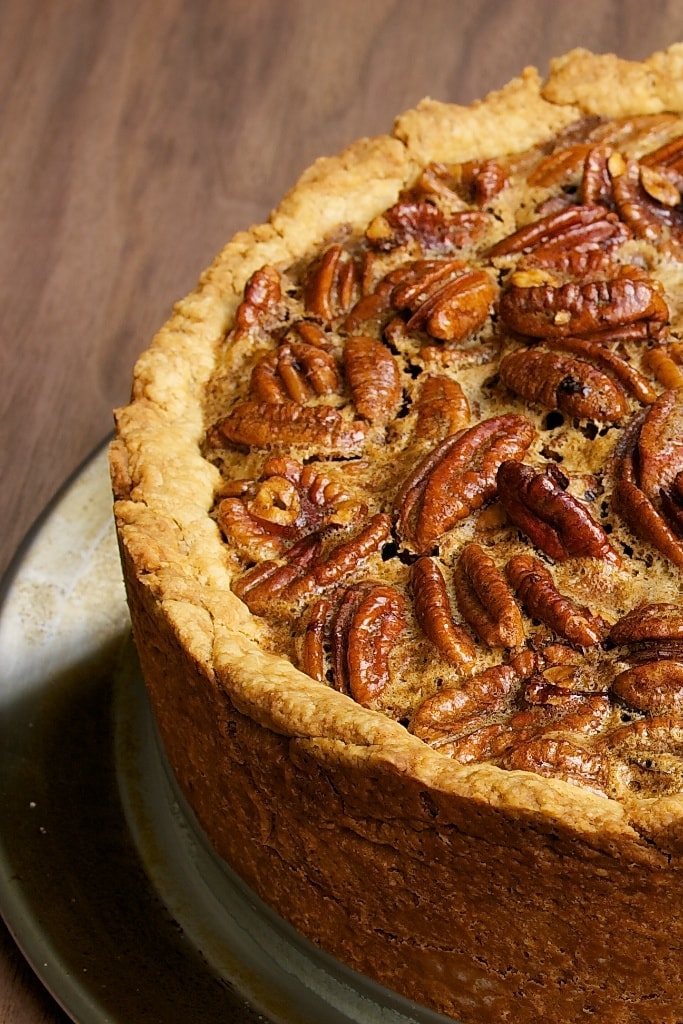 Despite its somewhat daunting appearance, this is actually a simple pie to make. The only potentially tricky part is the crust. It can be a bit difficult to transfer the dough into the pan. Also, be sure not to skip the step of wrapping the pan in foil. It will help prevent a big mess.
This beauty is an impressive addition to your holiday dessert offerings. Small slices work well and will make it go further than a regular 9-inch pie. And, I'm guessing you'll be asked to make this one again and again.
Find more pie recipes in the Recipe Index.
This post contains affiliate links. If you make a purchase through one of the links, I'll receive a
small commission at no additional cost to you.