Homemade vanilla wafers are easy to make and so much more delicious than the store-bought version. You'll never buy them in a box again!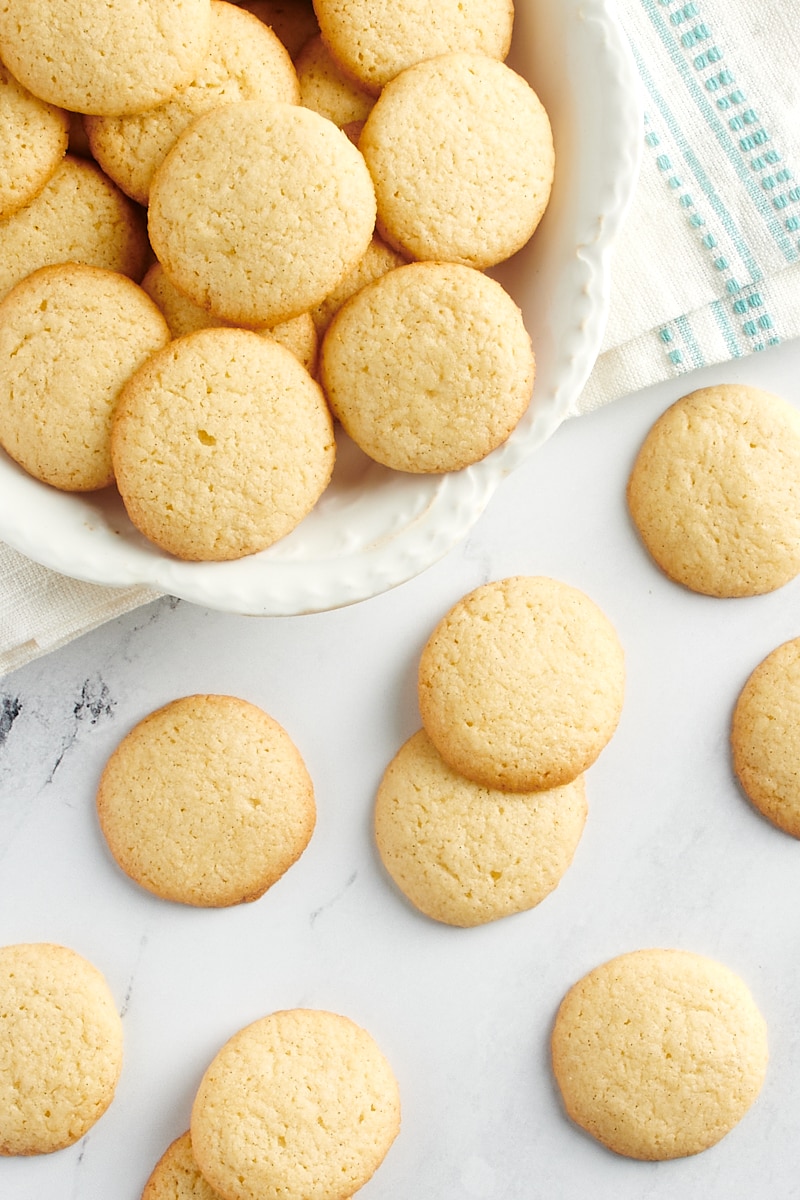 Vanilla Wafer Cookies From Scratch
Most of us are familiar with store-bought vanilla wafers. Even if we don't keep a box of Nilla Wafers on hand for snacking, you've likely used them to make a pie crust or banana pudding at some point in your life. What you might not know is that vanilla wafers are a cinch to make at home.
These vanilla wafers are a simple, sweet cookie made from a combination of flour, sugar, eggs, cream, and butter, with a full tablespoon of vanilla bean paste or extract to really bring out that delicate, almost floral vanilla flavor. They look just like the kind you buy at the store, but the flavor—well, let's just say there's no comparison.
Needless to say, making your own vanilla wafers gives you control over the ingredients, allowing you to skip all the preservatives and fillers. You also get to enjoy the simple pleasure of baking something delicious from scratch, which is always worth it in my book.
What You'll Need
Scroll down to the recipe card to find the ingredient quantities and recipe instructions.
All-purpose flour – Learn more: How to Measure Flour
Baking powder
Salt
Unsalted butter – Learn more: Unsalted or Salted Butter: Which is Better for Baking?
Vanilla bean paste or vanilla extract – You can use store-bought or homemade vanilla extract.
Granulated sugar
Egg
Heavy cream – Don't substitute milk here; the fat in the heavy cream will give these cookies a richer flavor and texture.
Is Vanilla Bean Paste Better Than Vanilla Extract?
If you can, opt for vanilla bean paste over extract. It has a more intense flavor, as it contains small flecks of real vanilla bean seeds. Vanilla is the star of this vanilla wafer recipe and using vanilla bean paste will really make sure it shines.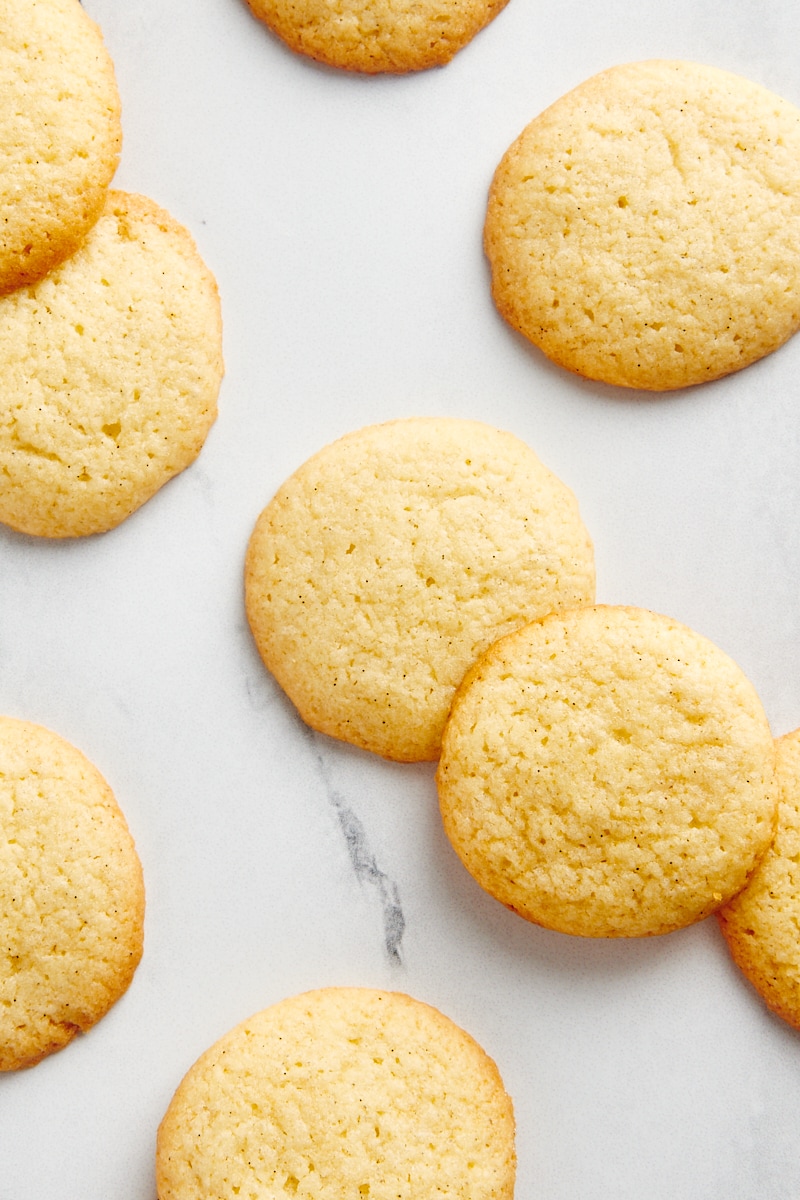 How to Make Vanilla Wafers
As promised, this is a very simple cookie recipe. There's no chilling or cutting—just roll the dough into small balls, flatten them, and bake.
Prepare. Preheat the oven to 350°F and line baking sheets with parchment paper or silicone liners.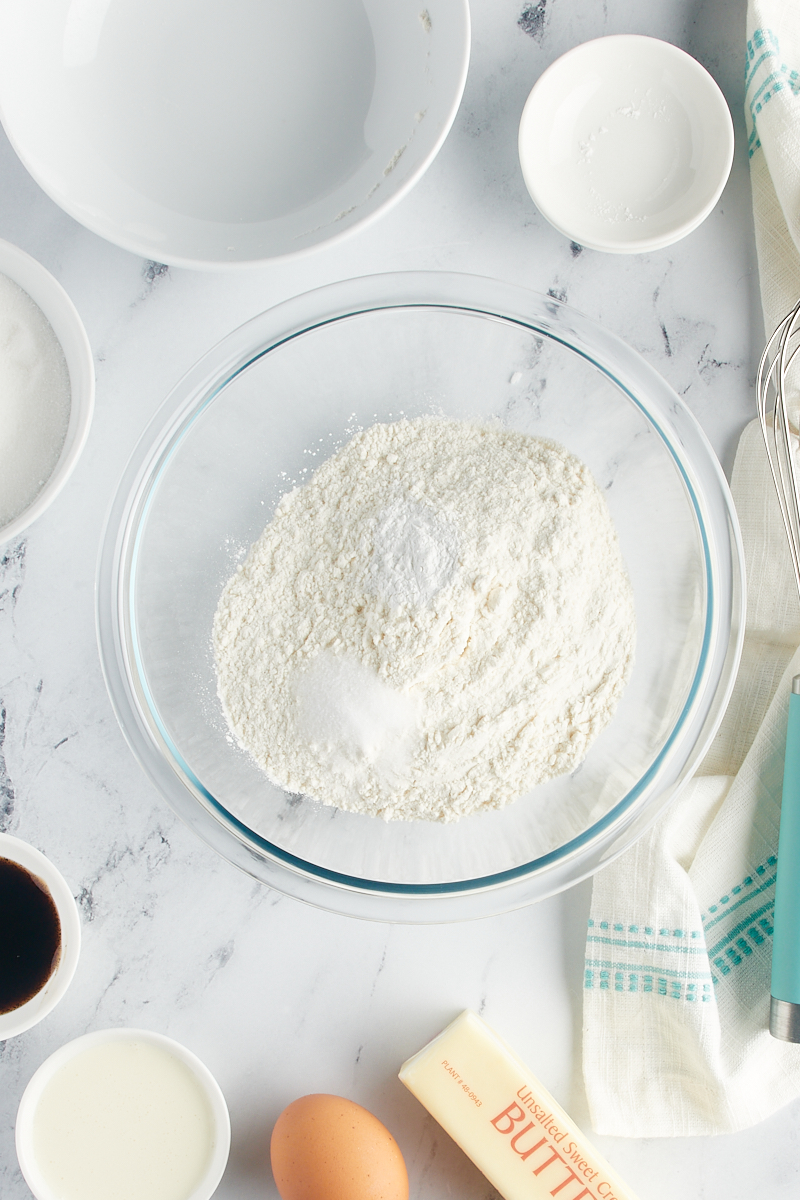 Mix the dry ingredients. Whisk the flour, baking powder, and salt in a mixing bowl.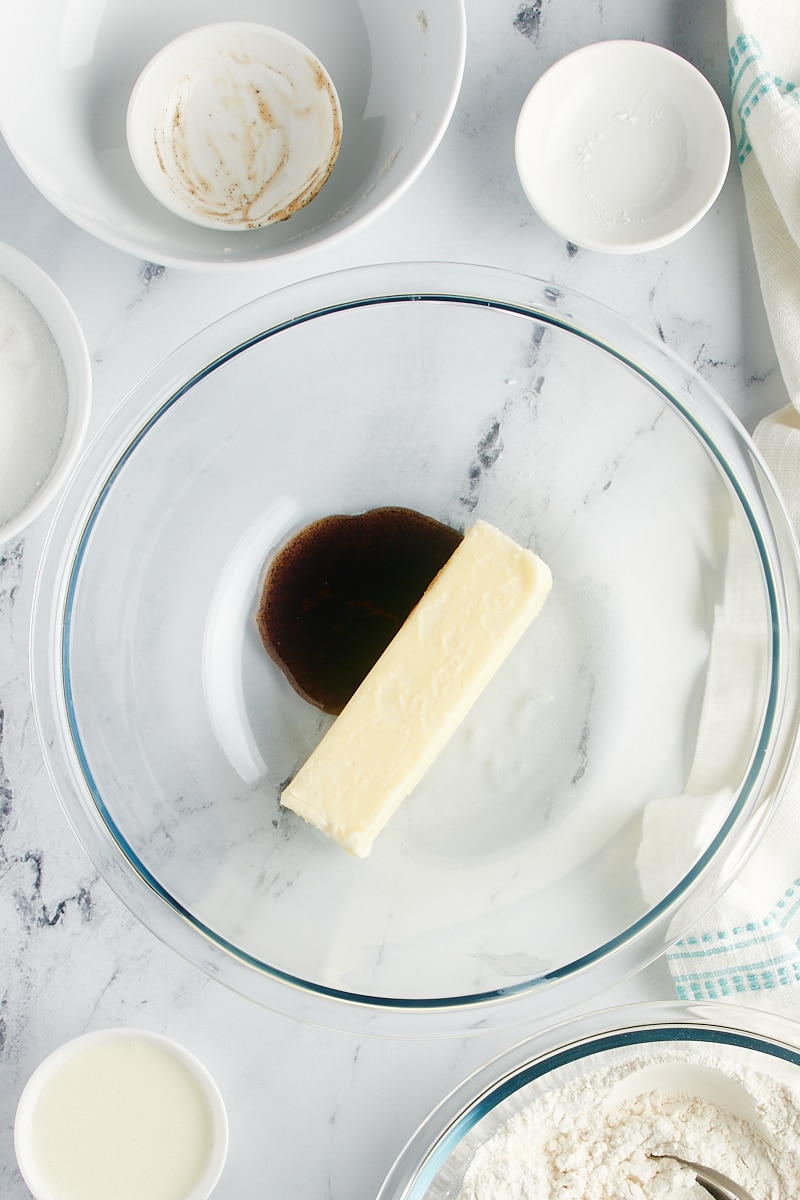 Mix the wet ingredients. Use an electric hand mixer or stand mixer on medium speed to beat the butter and vanilla bean paste in another bowl, until the mixture is well-blended. Beat in the sugar until the mixture is light and fluffy, followed by the egg and cream.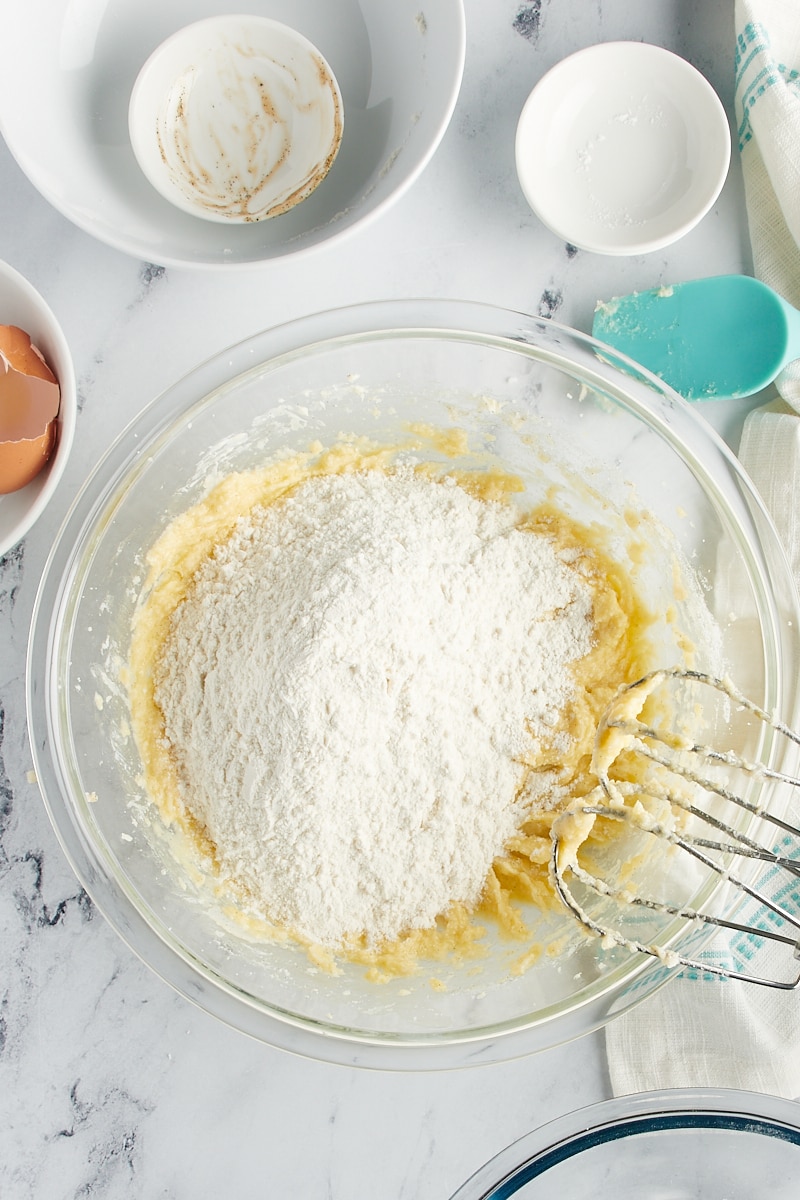 Finish the dough. Reduce the mixer speed to low and beat in the dry ingredients, mixing just until combined.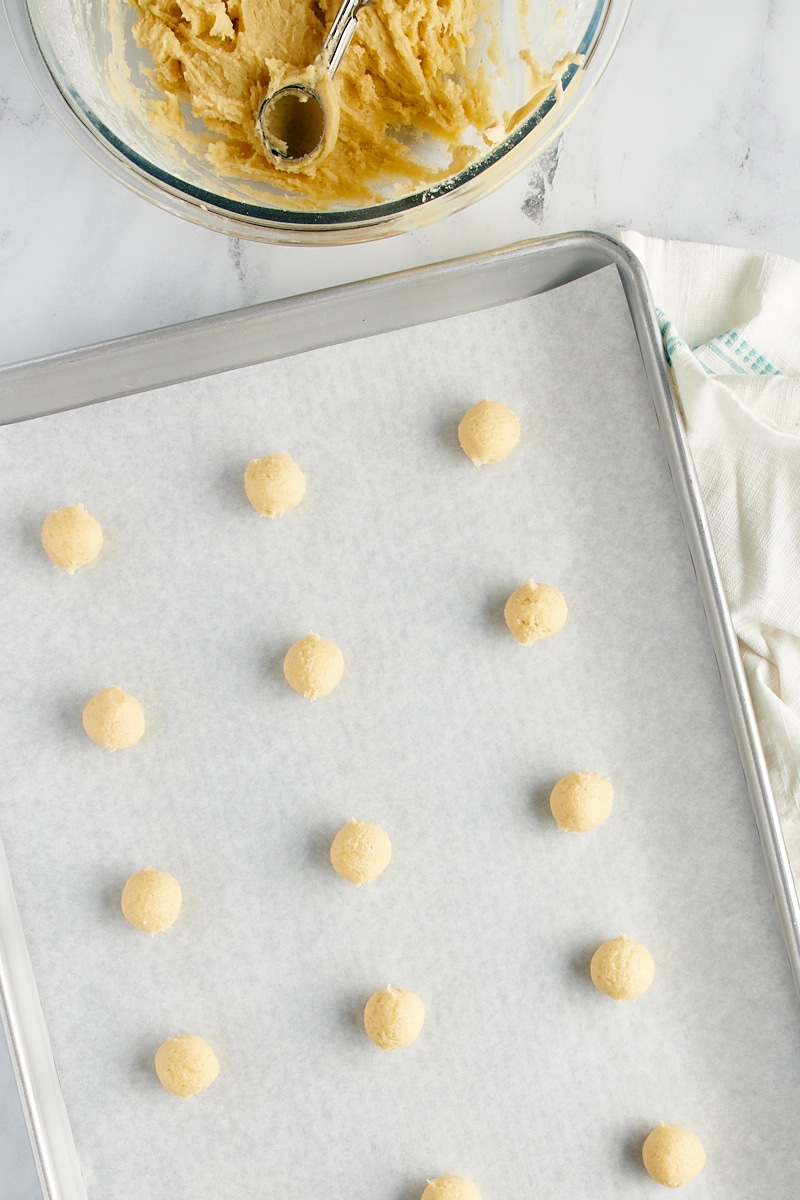 Form the cookies. Roll 2 teaspoons of dough into a ball and place it on one of the prepared pans. Repeat with the remaining dough. Slightly flatten the top of each cookie.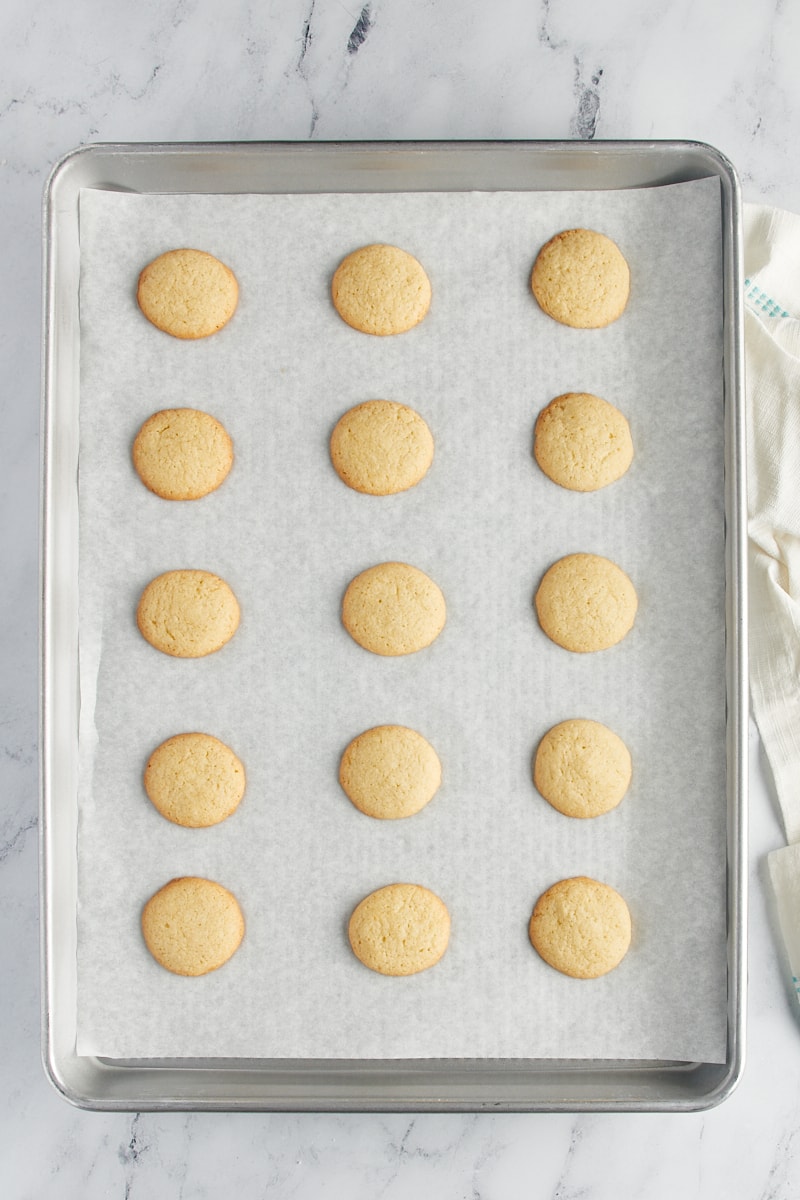 Bake. Place the first pan in the oven and bake for 12 to 15 minutes, or until the cookies are golden brown. Repeat with the next pan, until all of the cookies are baked.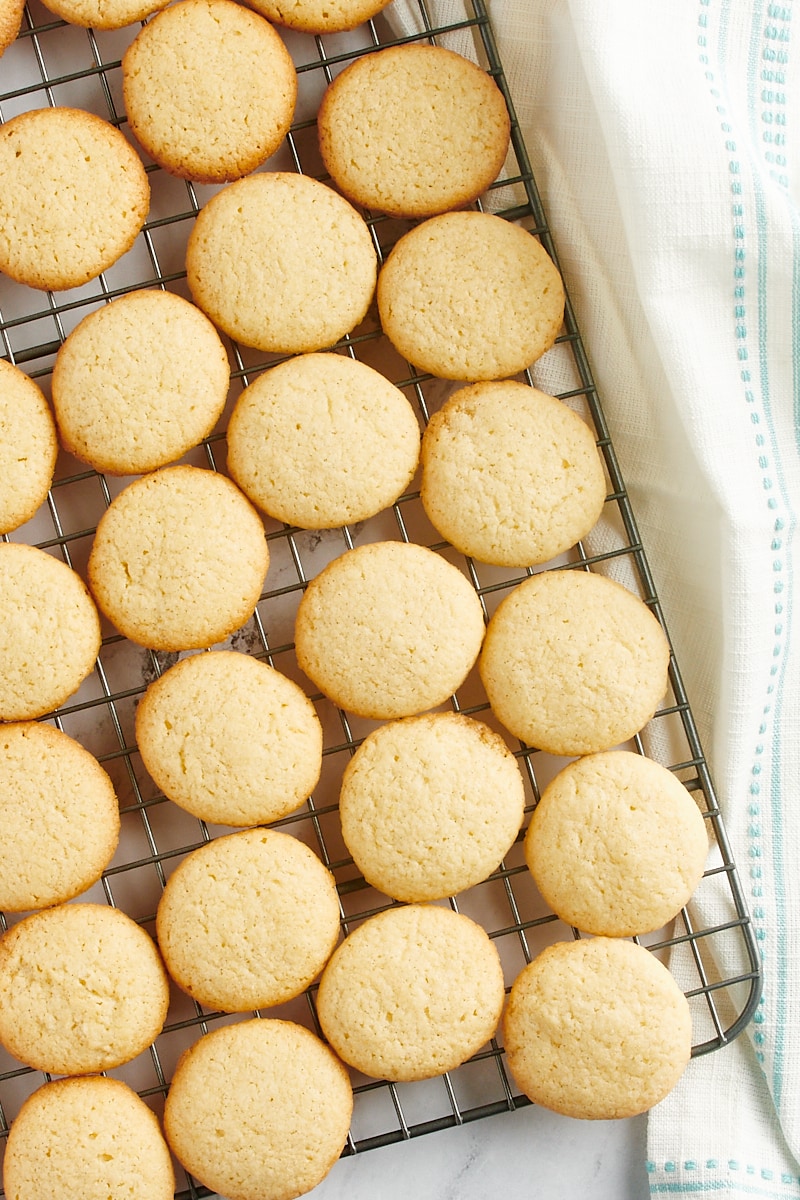 Cool. Let the vanilla wafers cool on the pans, set on wire racks, for 5 minutes. Then, remove the cookies and let them finish cooling directly on the racks. (Learn more: Why Every Baker Needs Wire Cooling Racks)
Tips for Success
If you're a new baker, read over my baking tips for beginners to start. Here are some additional hints and pointers for this vanilla wafer recipe.
Set out the butter and egg. Taking the time to soften the butter and let the egg come to room temperature allows them to mix into the ingredients more evenly. Softened, rather than melted, butter also helps your cookies hold their shape better. Learn more: How to Soften Butter
Don't put dough on a hot pan. If you don't have enough baking sheets for all of the dough, allow the baking sheet to cool between batches. Doing so keeps your cookies from spreading and prevents the bottoms from over-baking.
Allow the cookies to cool completely before storage. Vanilla wafers have a delicately crisp texture. To maintain this, the cookies need to be cool before stacking or transferring to a sealed container.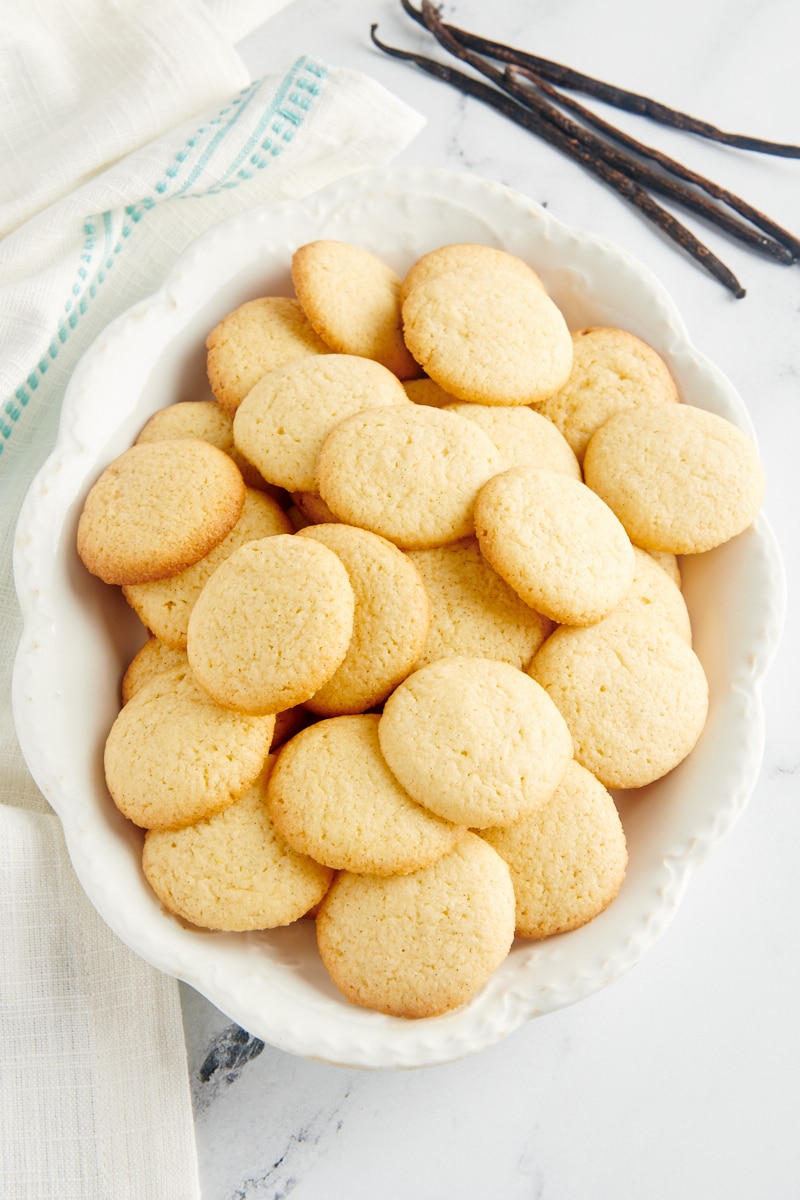 Variations
If you'd like to give your vanilla wafers a bit of a twist, here are some variations to try:
Press sliced almonds into the tops of the cookies after flattening the dough.
Use almond extract instead of vanilla for a completely different spin on this recipe.
Roll the dough balls in a mixture of cinnamon and sugar before baking them.
Dip the cooled cookies in melted dark chocolate for an extra special treat.
Serving Suggestions
Serve your homemade vanilla wafers as a snack with coffee or tea, use them to make mini ice cream sandwiches or banana pudding, or set them inside a muffin tin as a "crust" for mini cheesecakes.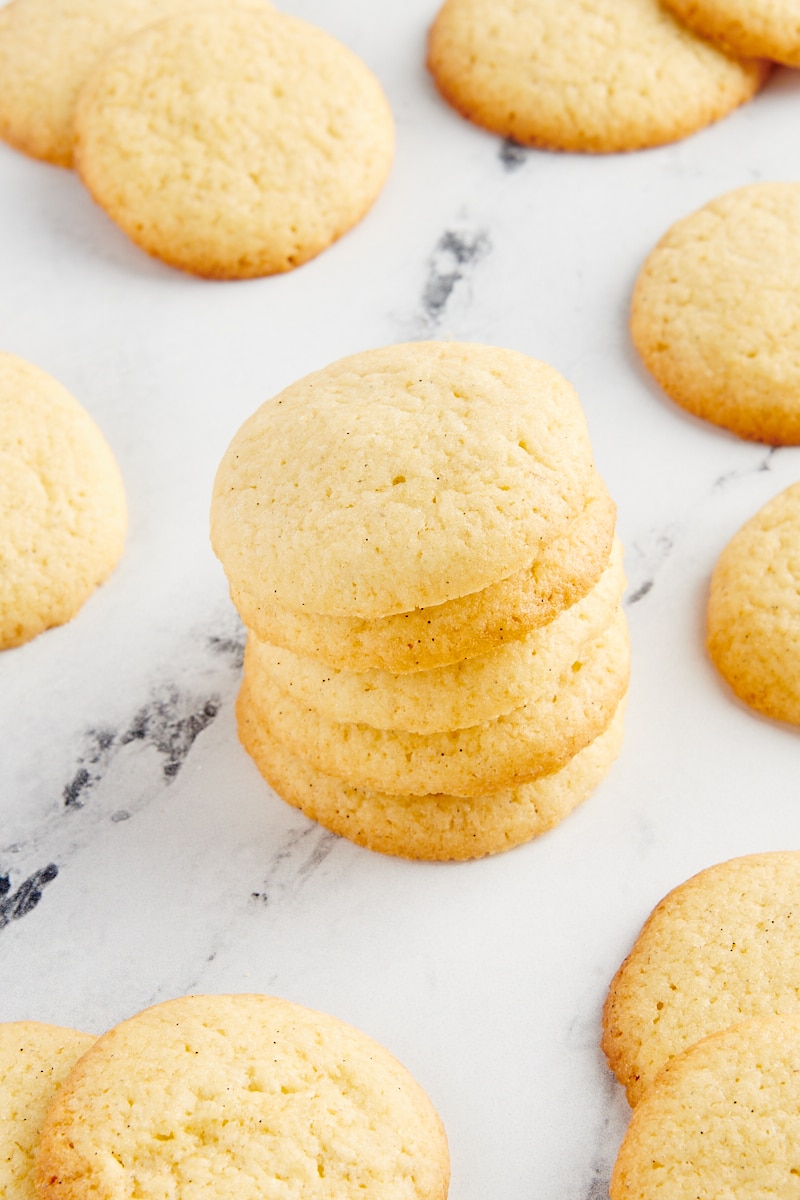 How to Store
Store these vanilla wafers in an airtight container at room temperature for up to a week.
Can This Recipe Be Frozen?
Once vanilla wafer cookies have cooled completely, transfer them to an airtight container or freezer bag and freeze them for up to 3 months. When you're ready to enjoy, simply thaw the wafers at room temperature before serving.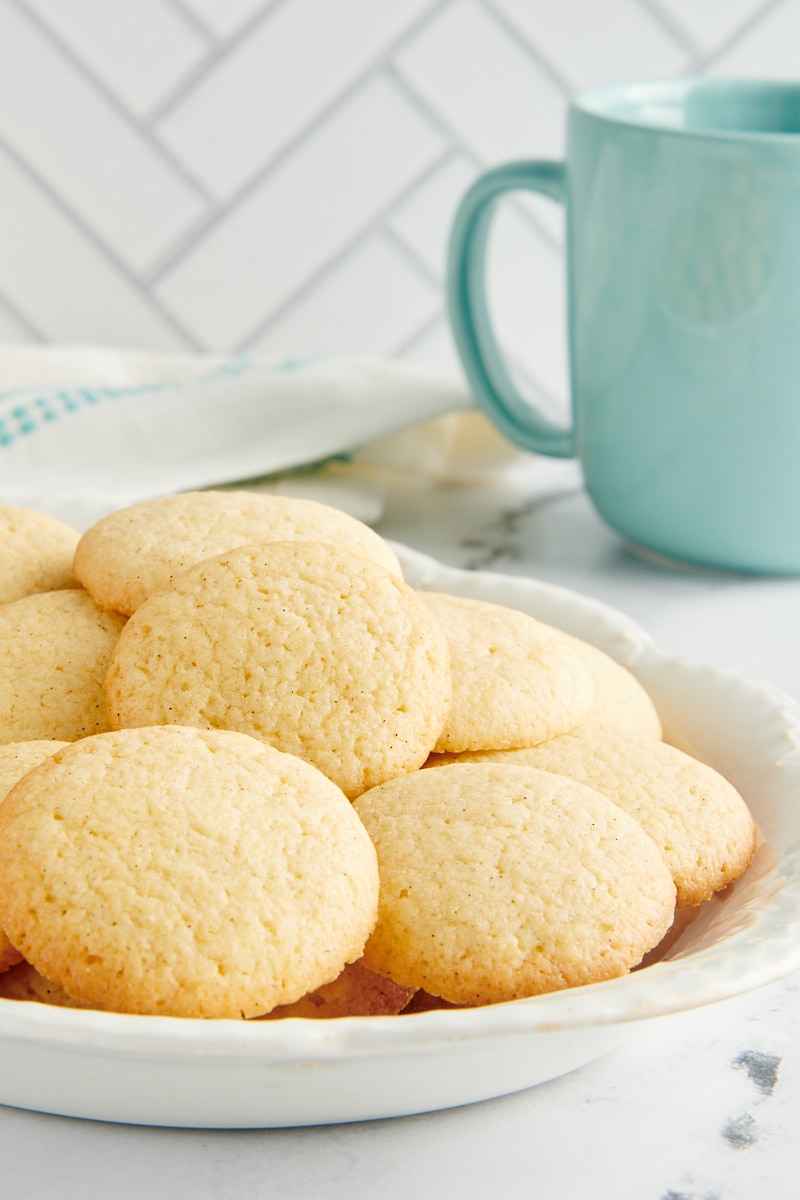 More Classic Cookie Recipes
Video Tutorial: Homemade Vanilla Wafers