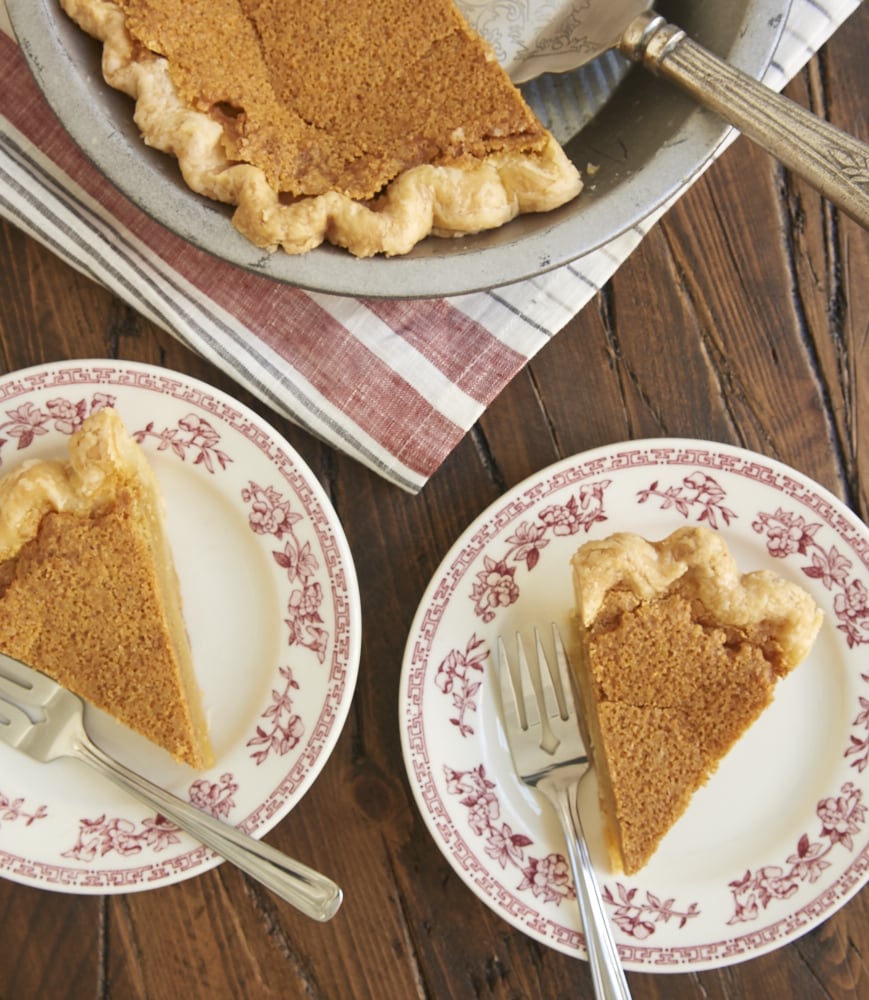 It seems I can't share a Chess Pie recipe without telling you how much I adore Chess Pie. We go back a long way to when my grandmother would make them for pretty much every holiday. A big slice of that pie was always my no-brainer choice for dessert.
Now, I appreciate not only the amazing flavor but the incredible simplicity of it. A glance at the ingredient list isn't really that interesting. There are no big flavor elements that stand out as obvious winners. Rather, it's simply a list of baking pantry staples. How great is it to get such a fantastic dessert out of a handful of standard ingredients?

My go-to recipe for Chess Pie is my grandmother's recipe that I've tweaked here and there over the years. I did a spiced version in Quick-Shop-&-Prep 5 Ingredient Baking, but for a while I've wanted to do a variation with one simple change – browned butter.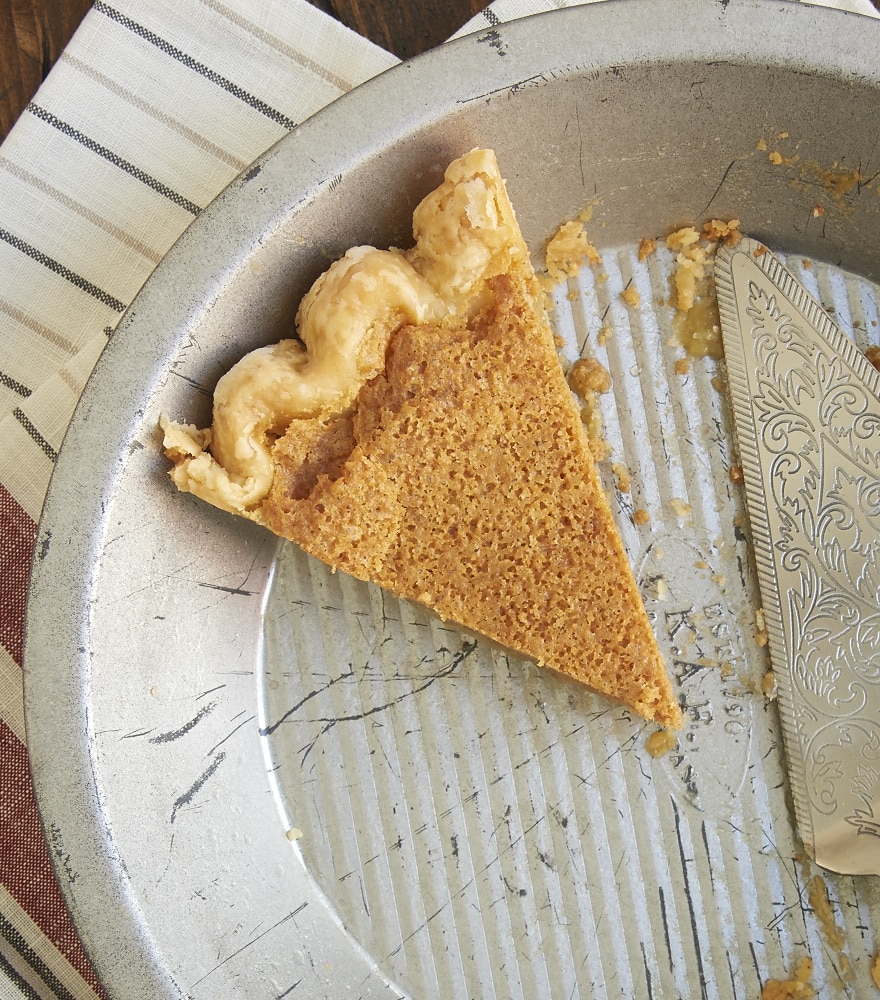 I subscribe to the notion that if you're going to melt butter, you may as well brown it. Browning butter adds such an amazingly rich, nutty flavor that I find it hard to resist. To make that alteration with this recipe, I simply increased the butter to allow for the water loss that comes from browning and substituted a little brown sugar for some of the granulated sugar. Otherwise, this is my traditional Chess Pie recipe.
One little quirk of these pies, at least in my experience, is that the thin layer that forms on top of the pie tends to crack in a few spots. Honestly, it doesn't really bother me because that's just how they've always looked to me. If it should bother you, a little whipped cream can fix any cosmetic issues. Regardless, you'll enjoy every bite of this simple, sweet pie.
Visit the Recipe Index for more pie recipes!
Yield: 8 to 10 servings
Prep Time: 30 minutes
Cook Time: 1 hour
Rich, nutty brown butter adds a new flavor dimension to a classic dessert!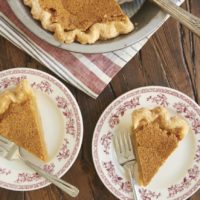 For the crust:
1 & 1/4 cups all-purpose flour
1 teaspoon granulated sugar
1/2 teaspoon salt
1/2 cup cold unsalted butter, cut into 1/2-inch cubes
2 to 4 tablespoons cold water
For the filling:
10 tablespoons unsalted butter
3 large eggs
1 & 1/4 cups granulated sugar
1/2 cup firmly packed light brown sugar
1/4 cup milk
1 teaspoon vanilla extract
2 tablespoons cornmeal
1/4 teaspoon salt
Directions:
To make the crust:
Whisk together the flour, sugar, and salt in a large bowl. Add the butter and mix with a pastry blender or fork until the mixture resembles coarse meal and the butter is the size of small peas.
Add 1 tablespoon of water and continue mixing. Add more water as needed, 1 tablespoon at a time, until a dough forms.
Wrap the dough tightly in plastic wrap. Refrigerate for at least 2 hours.
Remove the dough from the refrigerator. If necessary, let it sit at room temperature for 10 to 15 minutes until slightly softened but still cold.
Lightly flour a work surface. Roll out the dough into a circle about 1/8-inch thick.
Transfer the dough to a 9-inch pie plate. Trim and crimp the edges as desired. Place the pie plate in the refrigerator while you make the filling.
To make the filling:
Preheat the oven to 325°F.
Place the butter in a medium saucepan or skillet. Cook over medium heat until the butter melts and begins to foam.
Continue cooking, stirring occasionally, until brown specks begin to form at the bottom of the pan and the butter has a nutty aroma. Remove the pan from the heat and allow to cool to room temperature. If desired, strain the butter to remove some or all of the browned bits.
Place the eggs in a large mixing bowl, and beat lightly. Add the cooled butter, sugar, brown sugar, milk, and vanilla, and stir until combined. Stir in the cornmeal and salt.
Transfer the filling to the pie crust. Place the pie plate on a rimmed baking sheet to catch any spills. Bake 55 to 60 minutes, or until the crust is browned and the filling is set.