This easy Chess Pie recipe is made with brown butter, which adds a nutty, caramelized flavor that elevates this classic pie to new heights!
If you love chess pie as much as I do, try this classic chess pie recipe.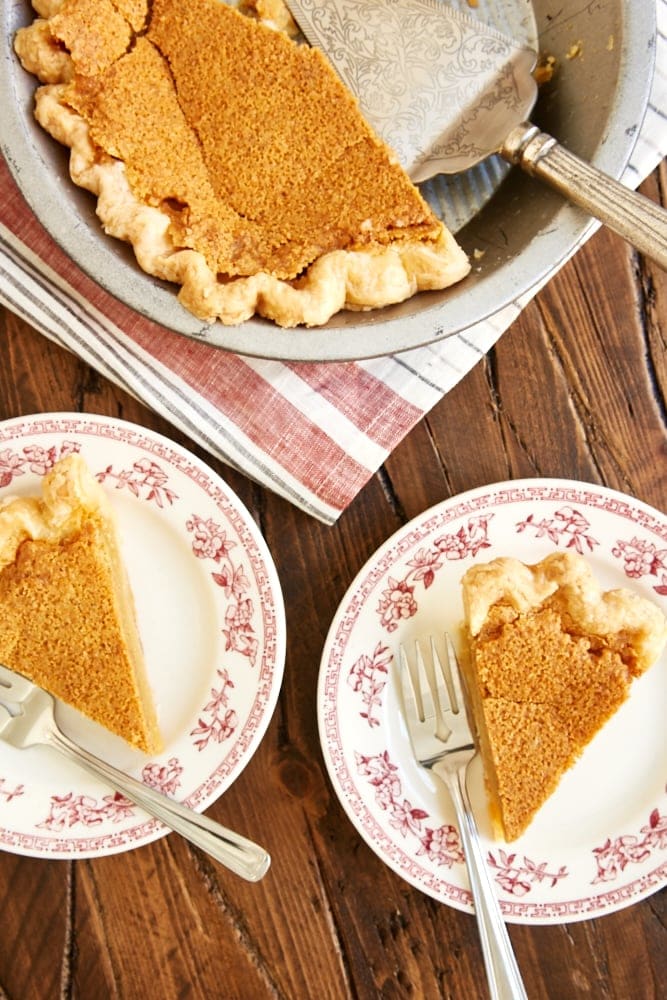 Homemade Chess Pie with Brown Butter
Chess pie has been a tradition in my family for as long as I can remember. My grandmother always made it for family gatherings, so for me, chess pie is more than just a dessert. It's downhome nostalgia in a way that only old-fashioned pies made from scratch can be.
As an adult, I now appreciate not only the amazing flavor of a good chess pie but also the simplicity of it. At a glance, the ingredient list isn't really that interesting. There are no big flavor elements that stand out as obvious winners. Rather, it's simply a list of baking pantry staples. How great is it to get such a fantastic dessert out of a handful of standard ingredients that you probably have already? I bet these components are sitting in your pantry right now, begging to be made into chess pie.
What's in Chess Pie?
Here's a quick summary of what you'll need to make chess pie. I use my all-butter pie crust for this pie, but feel free to use your preferred crust recipe. Be sure to scroll down to the recipe card below for specific amounts.
For the Crust
All-purpose flour
Granulated sugar
Salt
Unsalted butter – Cold and cut into 1/2-inch cubes
Cold water
For the Custard Filling
Unsalted butter
Eggs
Granulated sugar
Light brown sugar – Make sure you pack it firmly when measuring or measure it by weight.
Milk
Vanilla extract
Cornmeal
Salt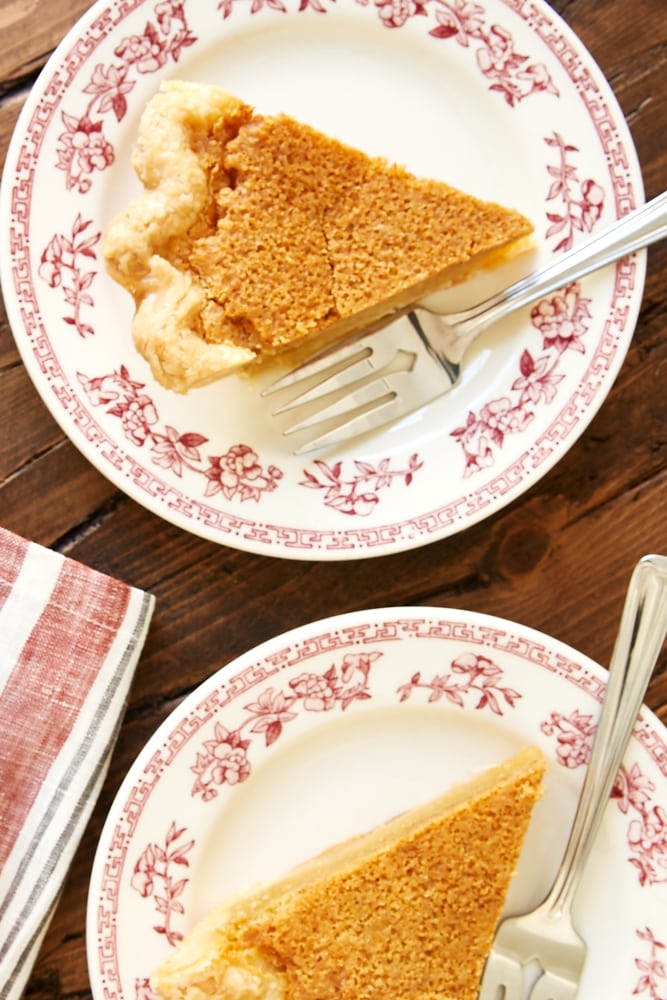 Why is it Called Chess Pie?
It's hard to say how true this story is, but according to an urban legend, this pie got its name when a cook on a Southern Plantation was asked what kind of pie she was making. "Jes pie," she replied. But she had such a heavy accent that it sounded like she said "chess pie."
Another story claims the name comes from the way these pies were stored. They were so sweet that they did not need to be refrigerated, so they were stored in a "pie chest," and hence known as "chest pie." Here again, a Southern accent comes into play and "chest pie" could sometimes sound like "chess pie," depending on who was saying it.
What's the Difference Between Chess Pie and Custard Pie?
The main difference is that chess pie usually has a bit of cornmeal added to the custard filling. So in other words, a chess pie is a kind of custard pie that has cornmeal in the filling.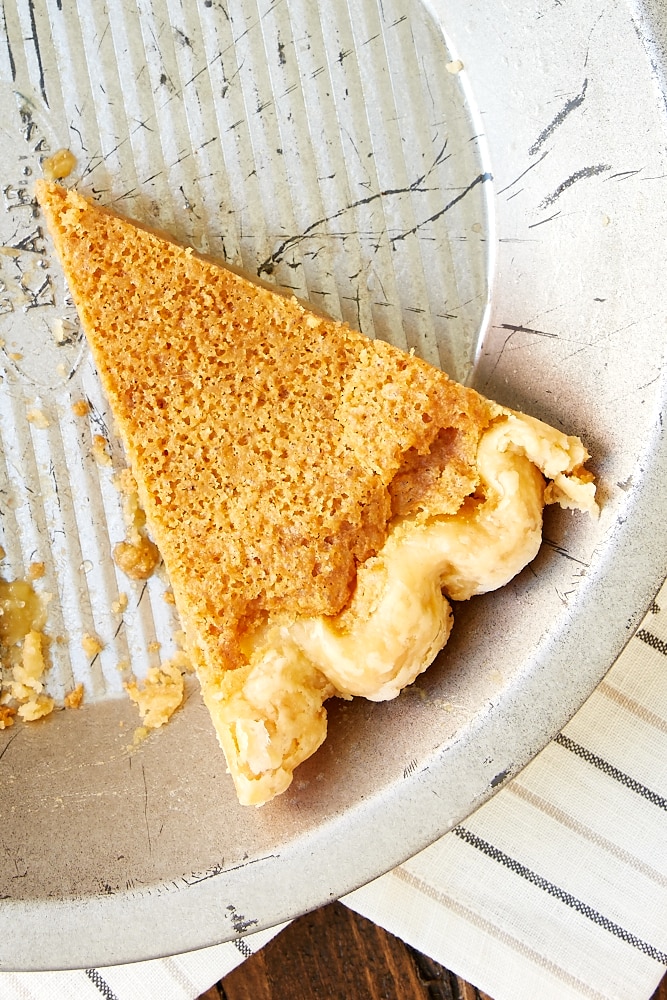 Why Do I Brown the Butter in my Recipe?
My go-to recipe for Chess Pie is my grandmother's recipe that I've tweaked here and there over the years. I did a spiced version in Quick-Shop-&-Prep 5 Ingredient Baking, but for a while I've wanted to do a variation with one simple change – browned butter.
I subscribe to the notion that if you're going to melt butter, you may as well brown it. Browning butter adds such an amazingly rich, nutty flavor that I find it hard to resist. To make that alteration with this recipe, I simply increased the butter to allow for the water loss that comes from browning and substituted a little brown sugar for some of the granulated sugar. Otherwise, this is my traditional Chess Pie recipe.
Tips for Success
One little quirk of these pies, at least in my experience, is that the thin layer that forms on top of the pie tends to crack in a few spots. Honestly, it doesn't really bother me because that's just how they've always looked to me. If it should bother you, a little whipped cream can fix any cosmetic issues. Regardless, you'll enjoy every bite of this simple, sweet pie.
How to Store
Even though these pies may not have been refrigerated in days past, I do recommend refrigerating this pie. Let it come to room temperature, then cover it with plastic wrap and place it in the refrigerator. It will keep for 3-4 days. I don't recommend freezing this pie because the custard can get a grainy texture after it has been frozen and thawed.
Visit the Recipe Index for more pie recipes!
More Chess Pie Recipes