The rich flavor of this Irish Cream Pie is irresistible. A favorite twist on a classic dessert!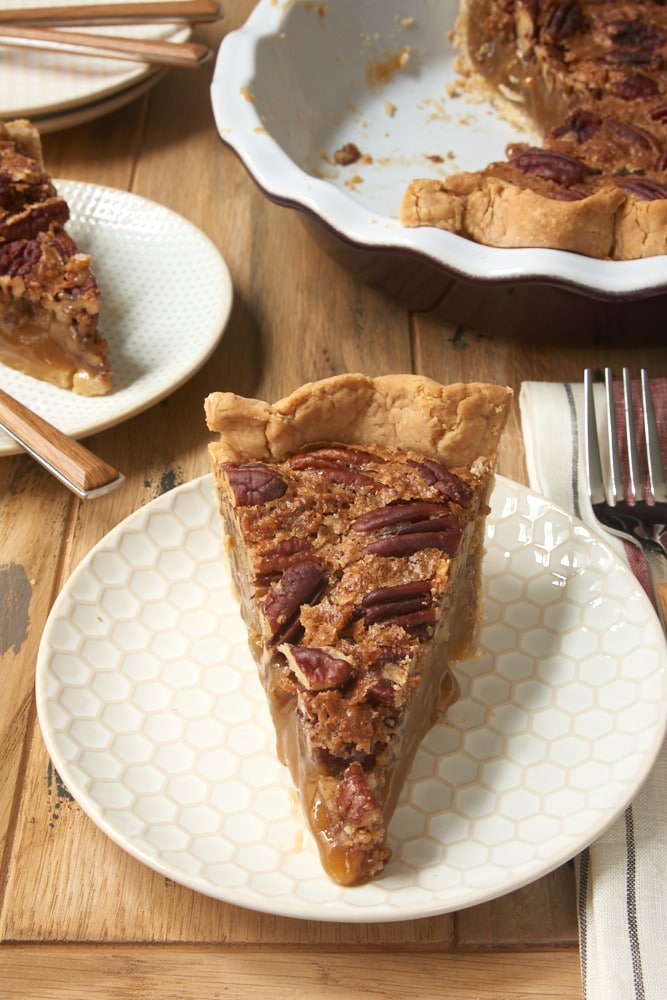 Homemade Pecan Pie with Irish Cream
Pecan pie is one of my favorite pies, especially for the holidays. To keep things fresh, I like to put little twists on it with various additions or tweaks. This latest version ups the deliciousness ante with a nice dose of Irish cream in the filling.
The flavor of the added liqueur won't hit you over the head, but it rather adds a depth and complexity to give this version a high spot on the best pecan pies ever list. It's richer and tastier and just so irresistible!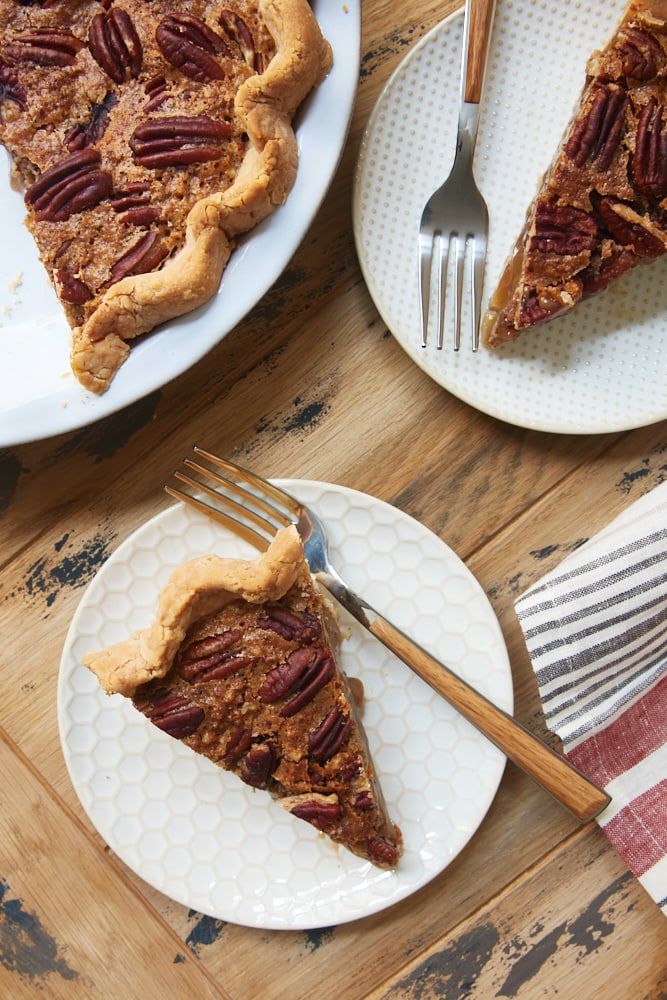 I usually have Irish cream on hand, mainly because it's my favorite hot chocolate addition. If you don't have Irish cream, you can easily swap it with another liquor or liqueur. And if you want to skip the alcohol completely, you can simply omit it and add 2 more tablespoons of milk.
All that Irish cream goodness aside, there's something else I like about this pie. There's no corn syrup! I don't often bake with corn syrup, but it does lend itself well to certain recipes like traditional pecan pie. That little bit of infrequent use isn't a big deal to me, but I know it is for some of you.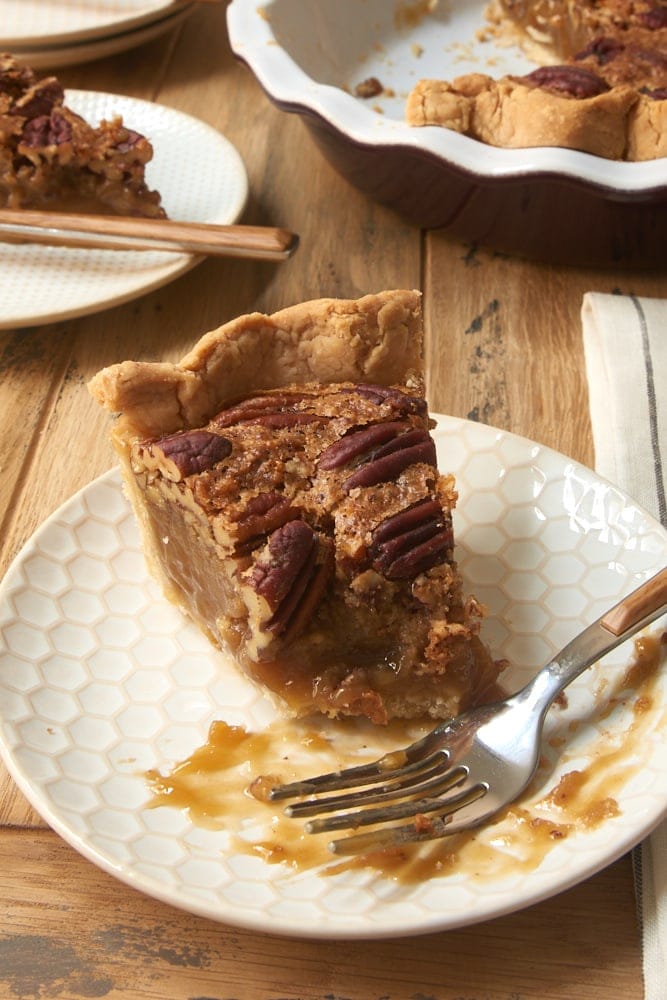 This filling accomplishes the gooey sweetness of pecan pie without adding any corn syrup to the mix. The basic filling tastes very much like what you'd expect from a pecan pie. What you are likely to notice, however, is that the filling isn't quite as sturdy as the classic. You'll want to keep this pie refrigerated and then bring to room temperature for serving. Just be aware that it can tend to get extra gooey as it warms up.
As I was making this pie, I thought I would want to serve it with ice cream or whipped cream. But as I took my first bite, I decided that it didn't need anything else at all. Of course, I'm not saying it wouldn't be fantastic with a scoop of ice cream. Just know that it doesn't really need it. However you serve it, I do hope you'll enjoy it as much as we do!
Find more pie recipes in the Recipe Index.
More Pecan Pie Recipes