November 19, 2012
Pecan Cheesecake Pie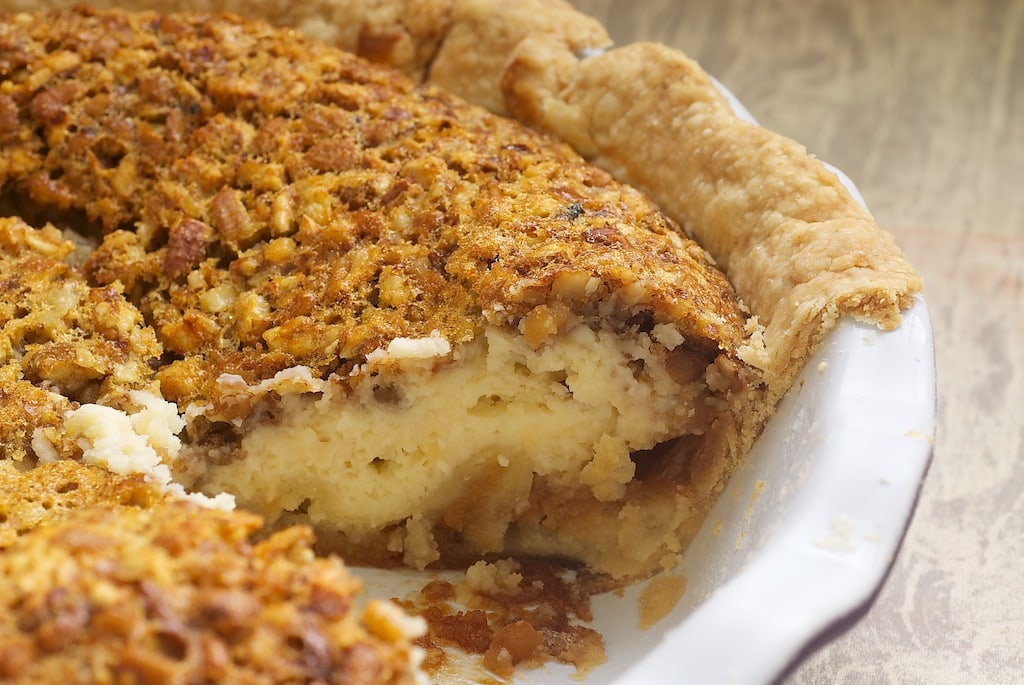 If you've been following the BoB happenings for a while, you may remember that I made a Pecan Pie Cheesecake a few years ago. It was, in a word, glorious. I love everything about it.
If that dessert was cheesecake with a bit of pecan pie, then this one is pecan pie with a bit of cheesecake. That little layer of cheesecake adds a bit of unexpected creamy sweetness to traditional pecan pie.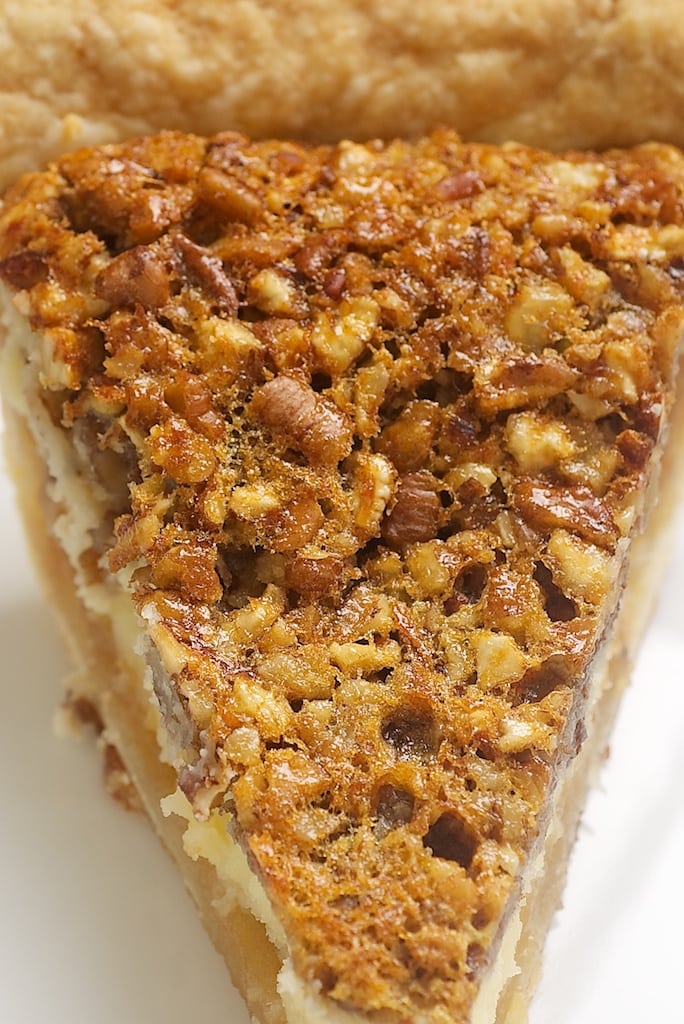 The two fillings for this pie are amazingly simple and quick to whip up. You can make your own pie crust or go the store-bought route with this one. Just be sure to use a deep dish pie plate, as there is a lot of filling. You don't want a mess on your hands. Or in your oven.
My one almost-complaint about this pie is that it can be a bit difficult to remove from the pie plate. For that reason, I do recommend buttering your pie plate before placing the crust inside. Honestly, though, if it falls apart and makes a mess coming out of the pie plate, no one will care. It's just that good.
Pecan Cheesecake Pie
Yield: 8 to 10 servings
Prep Time:25 minutes
Cook Time:55 minutes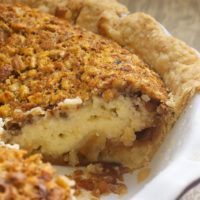 Ingredients:
For the cheesecake filling:
8 ounces cream cheese, softened
1 large egg
1/2 cup granulated sugar
1 teaspoon vanilla extract
1/4 teaspoon salt
1 & 1/4 cups chopped pecans
For the pie filling:
1 cup light corn syrup
3 large eggs
1/4 cup granulated sugar
1 teaspoon vanilla extract
Directions:
Preheat oven to 350°. Place oven rack at lowest position.
Butter bottom and sides of a deep 9-inch pie plate. Fit pie crust into pie plate.
To make the cheesecake filling:
Using an electric mixer on medium speed, beat cream cheese, egg, sugar, vanilla, and salt until smooth.
Pour over crust. Sprinkle pecans evenly over filling.
To make the pie filling:
Whisk together corn syrup, 3 eggs, sugar, and vanilla. Pour over pecans.
Place pie plate on a baking sheet. Bake 50-55 minutes, or until pie is set. Cool on wire rack for about an hour. Cover and chill if not serving immediately.
Notes:
*Find a pie crust recipe and tutorial here.
Pie can be kept covered and refrigerated for up to 2 days.