Creamy, nutty Butter Pecan Ice Cream is a creamy, crunchy, delicious homemade treat! It's easy to make, too, so you can have it mixed and in the freezer in short order.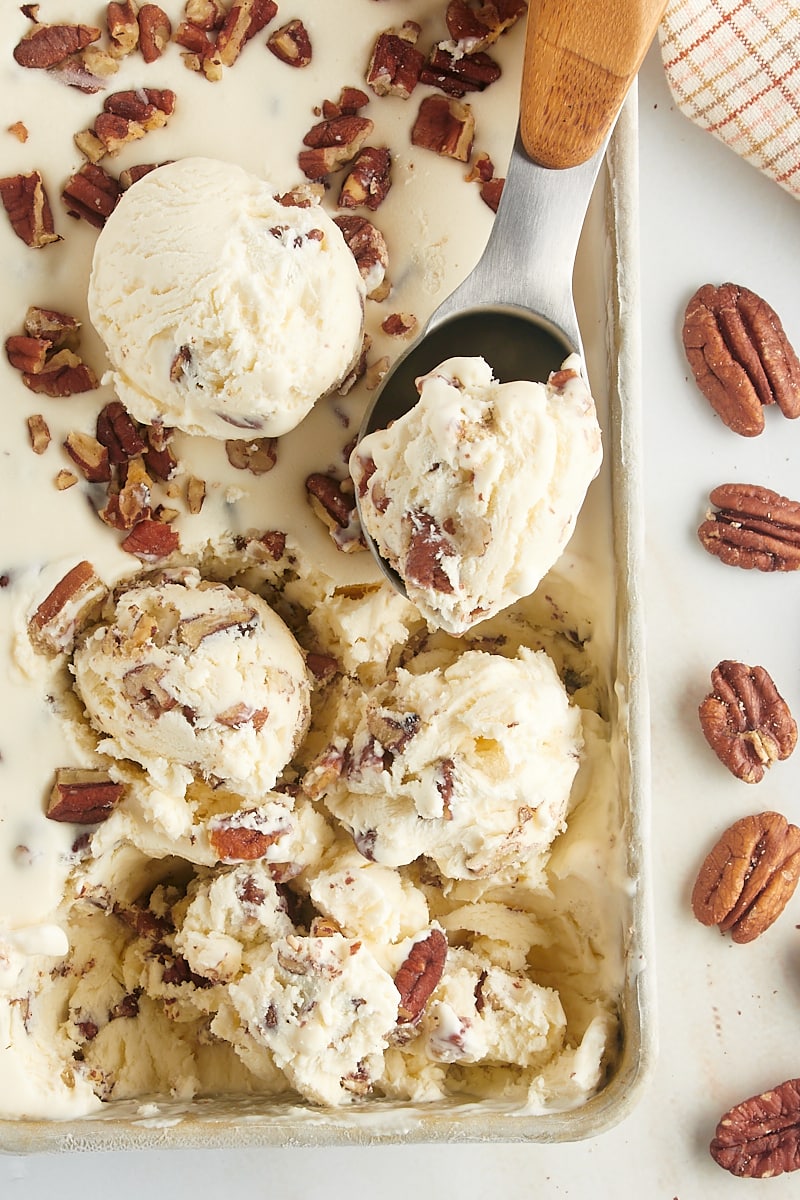 No-Churn Butter Pecan Ice Cream
If you've followed me here for a while, you know how much I love all things pecan. So it's not surprising that butter pecan ice cream has long been a favorite of mine. And I'm completely enamored with this homemade version.
There's something nostalgic and comforting about a big scoop of butter pecan ice cream. The creamy vanilla ice cream and the buttery, crunchy pecans are an irresistible combination.
Making this recipe even better, it's no-churn so there's no need to unearth your ice cream maker and get it ready to work.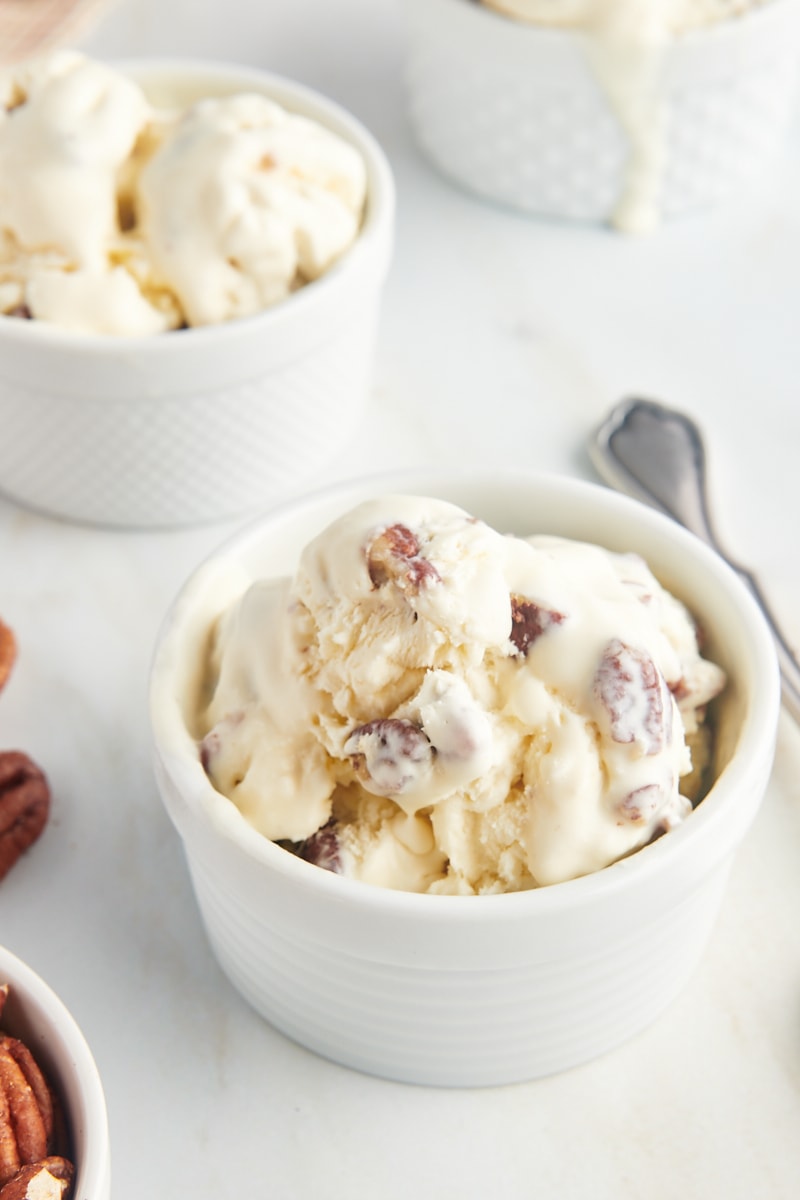 Why You'll Love This Butter Pecan Ice Cream Recipe
There's a lot to love here. These are just a few of the reasons this ice cream is so very good:
No ice cream machine needed. You just need a couple of bowls and a mixer!
Quick and easy. Even with the extra step of toasting the pecans, this ice cream is a cinch to make. No cooking, no eggs; just a short list of ingredients and simple mixing!
Wonderful nutty flavor. The toasty, crunchy, buttery pecans are the perfect complement to the sweet, smooth vanilla ice cream base.
So creamy! Like other condensed milk ice creams, this one is amazingly creamy and rich.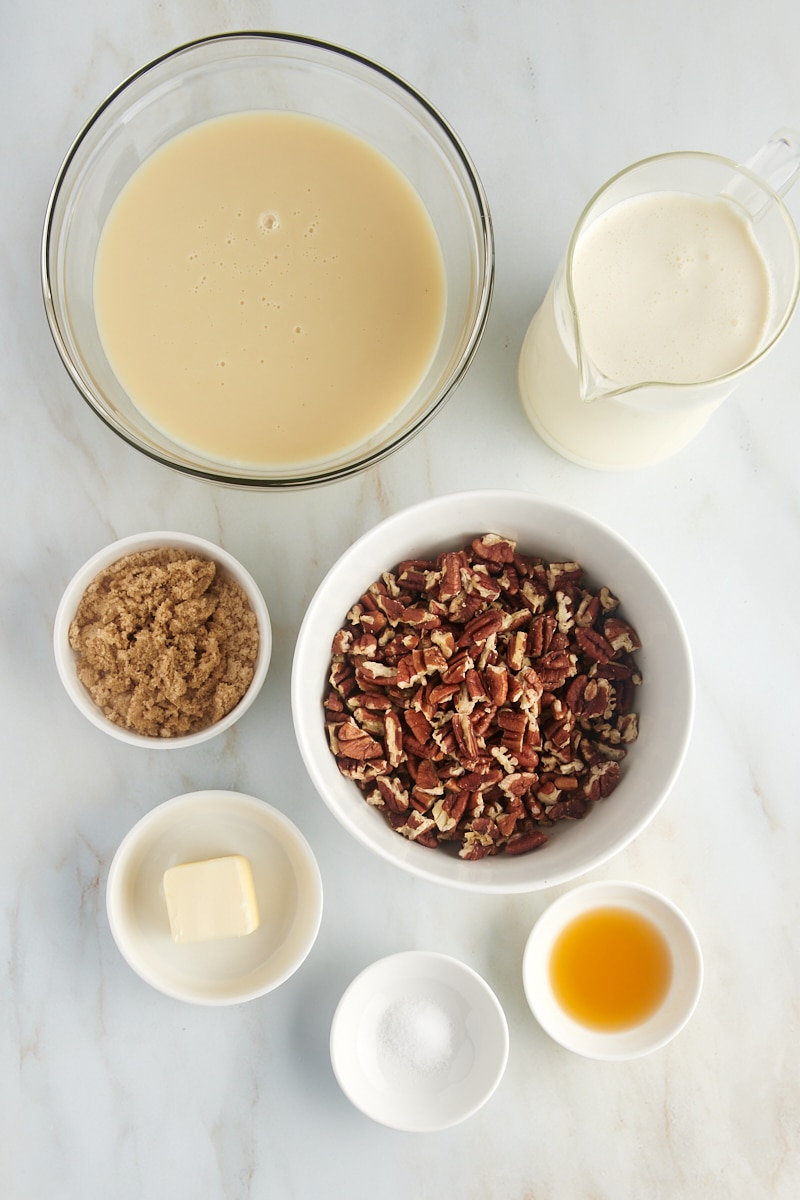 What You'll Need
See the recipe card at the bottom of this post for ingredient quantities and full instructions. Here are some notes about the ingredients you'll need to make your butter pecan ice cream.
Sweetened condensed milk – Don't substitute evaporated milk, which is unsweetened.
Brown sugar – Either light or dark brown sugar will work.
Vanilla extract
Salt
Heavy cream – Also labeled as heavy whipping cream.
Pecans – You can get the less expensive pecan pieces instead of pecan halves.
Butter – I use unsalted butter, but you can use salted butter if you prefer. If you do use salted butter, you may want to omit or reduce the salt in the recipe.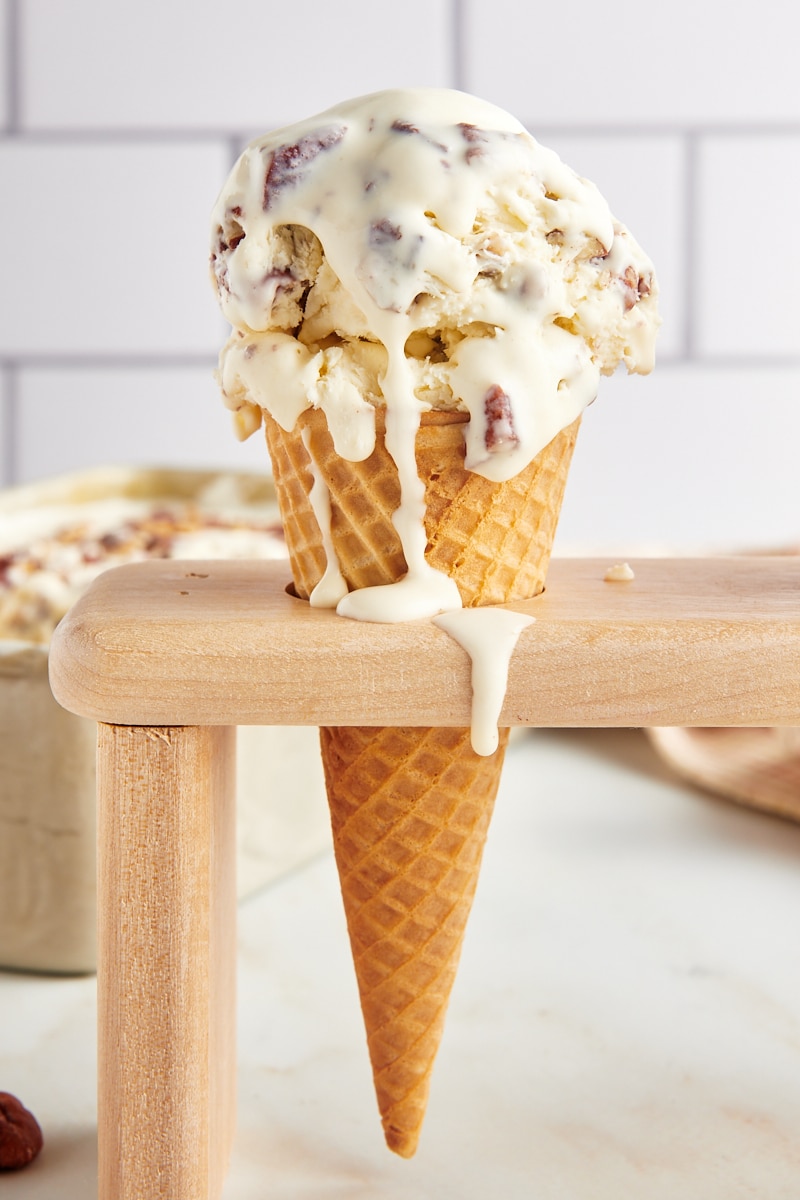 How to Make Butter Pecan Ice Cream
You'll be making the ice cream base and toasting the pecans, but it all comes together quickly and easily. Here's what you'll need to do:
Prepare. Place a 9″ x 5″ x 3″ metal loaf pan (or another freezer-safe container similar in size) in the freezer.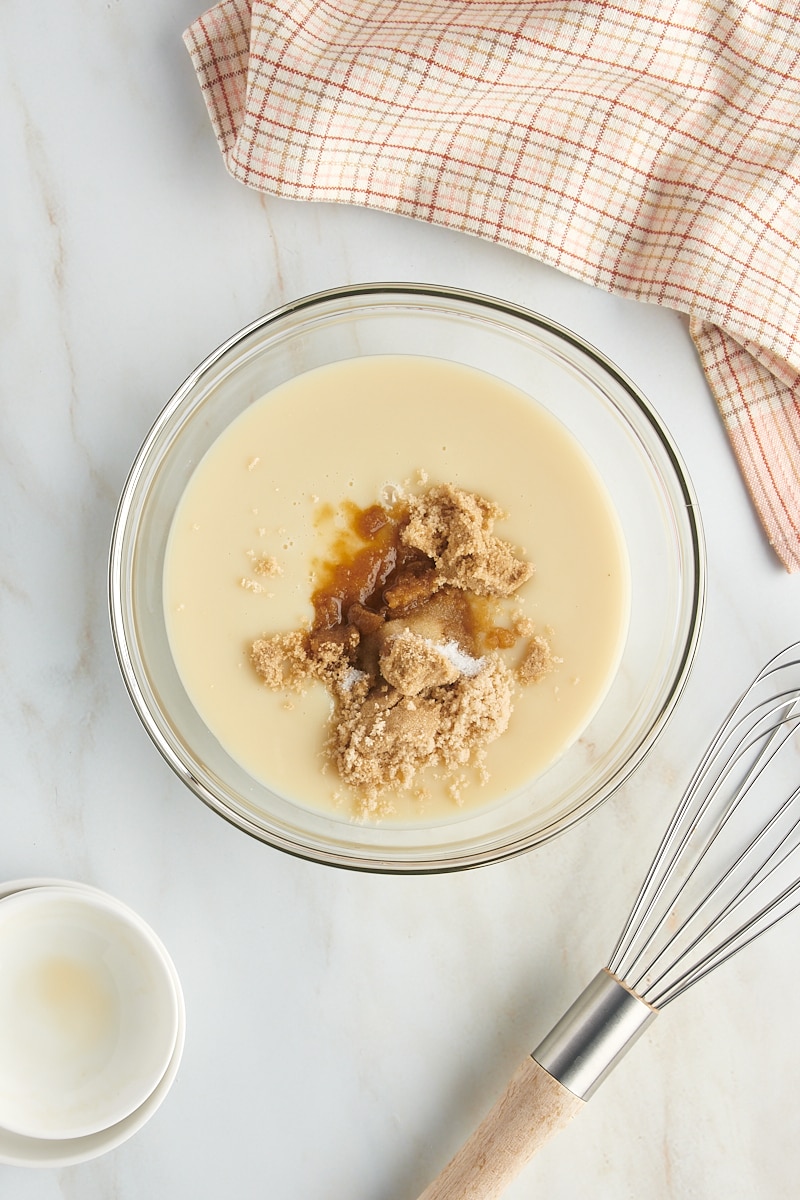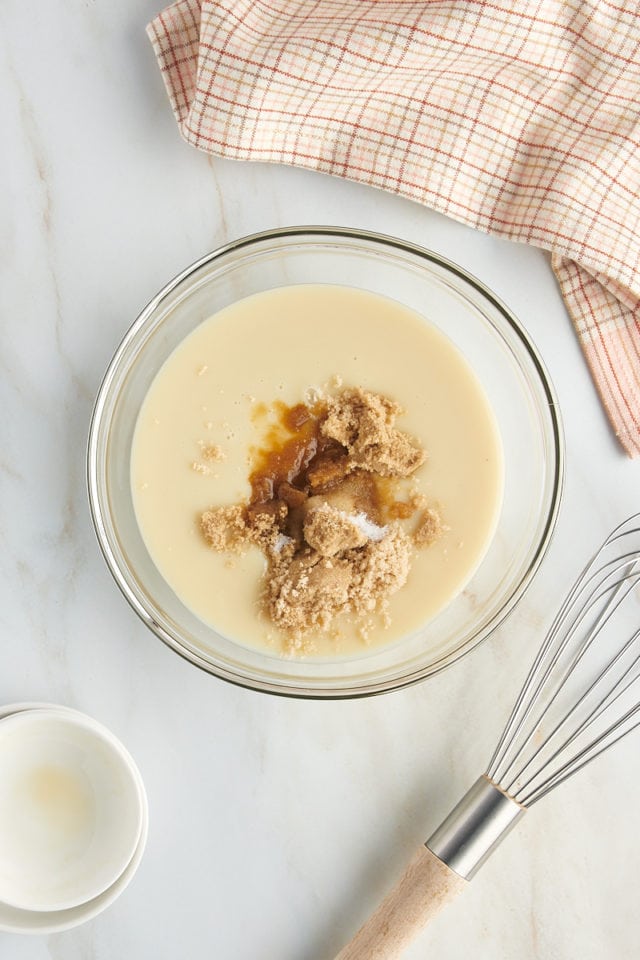 Start mixing. Whisk together the condensed milk, brown sugar, vanilla, and salt.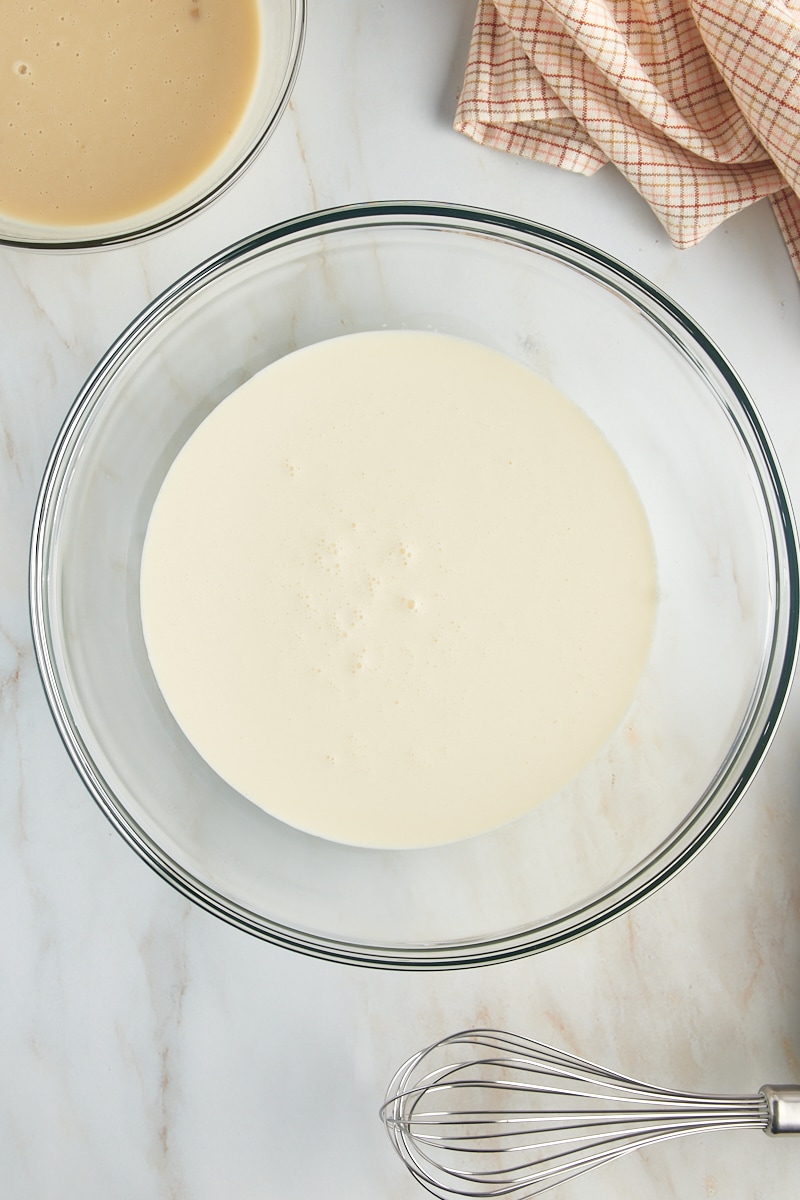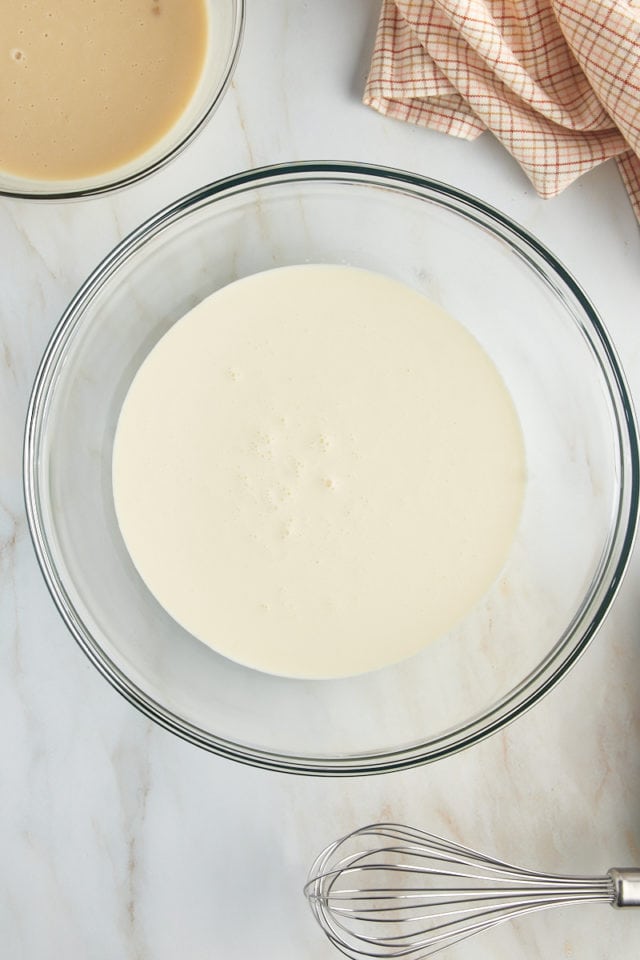 Whip the cream. Use an electric mixer on medium-high speed to whip the cream until stiff peaks form.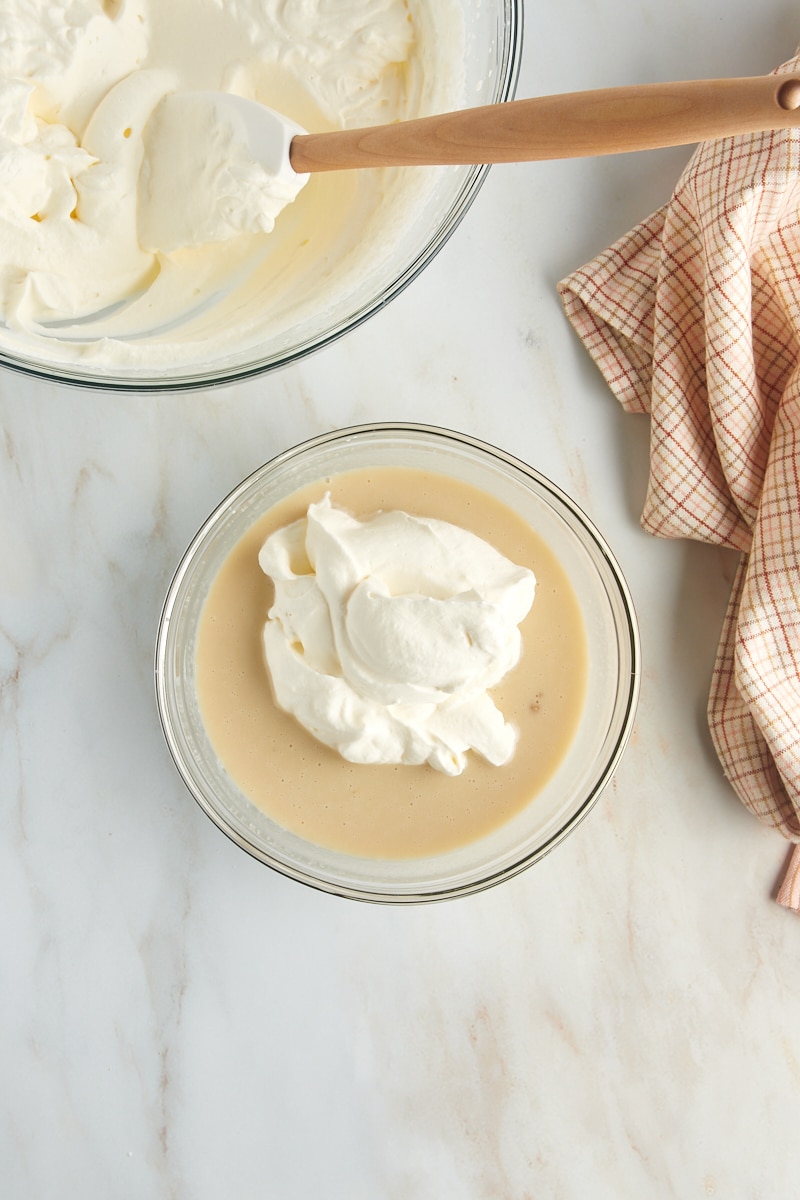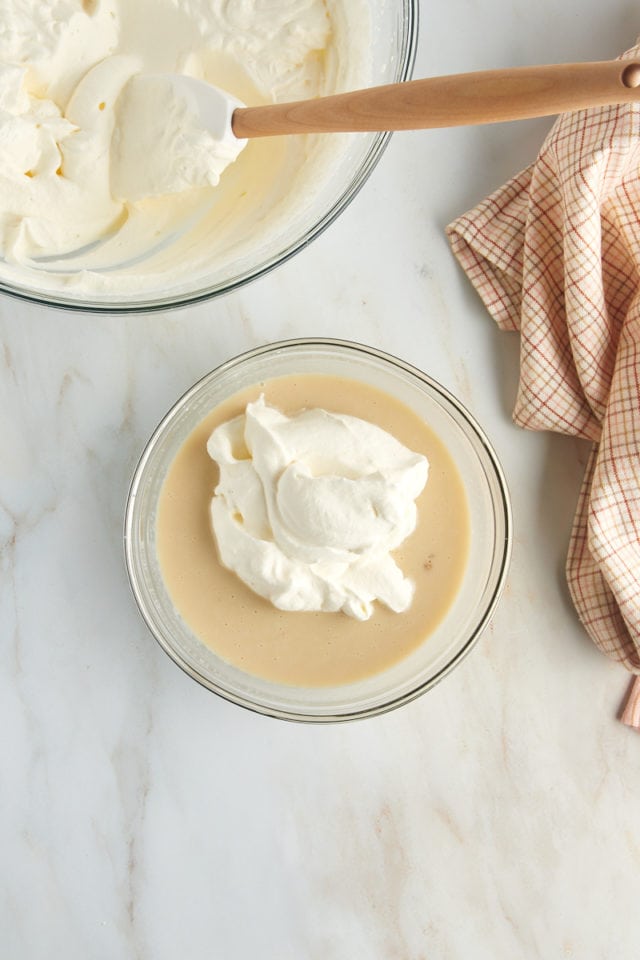 Finish mixing. Fold about a cup of the whipped cream into the condensed milk mixture. Then gently fold that mixture into the remaining whipped cream.
Chill. Transfer the ice cream mixture to the chilled pan, and spread evenly. Cover and freeze for 2 hours.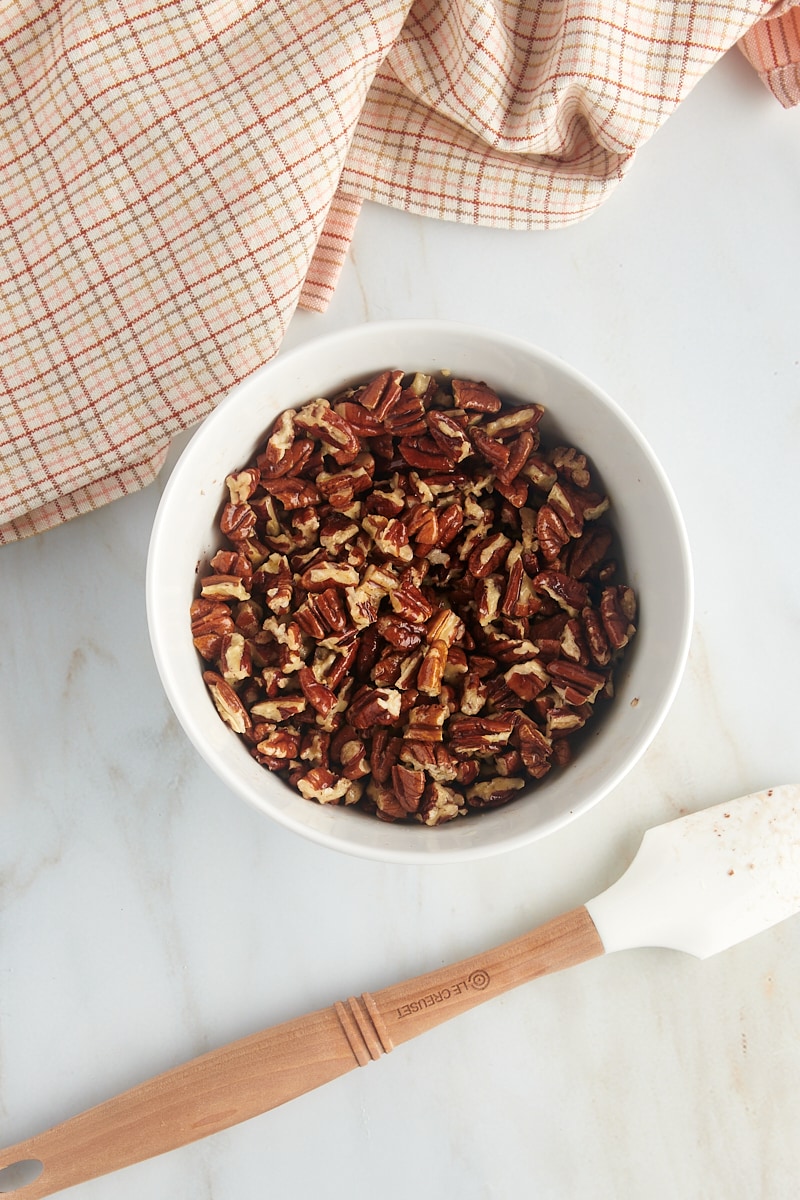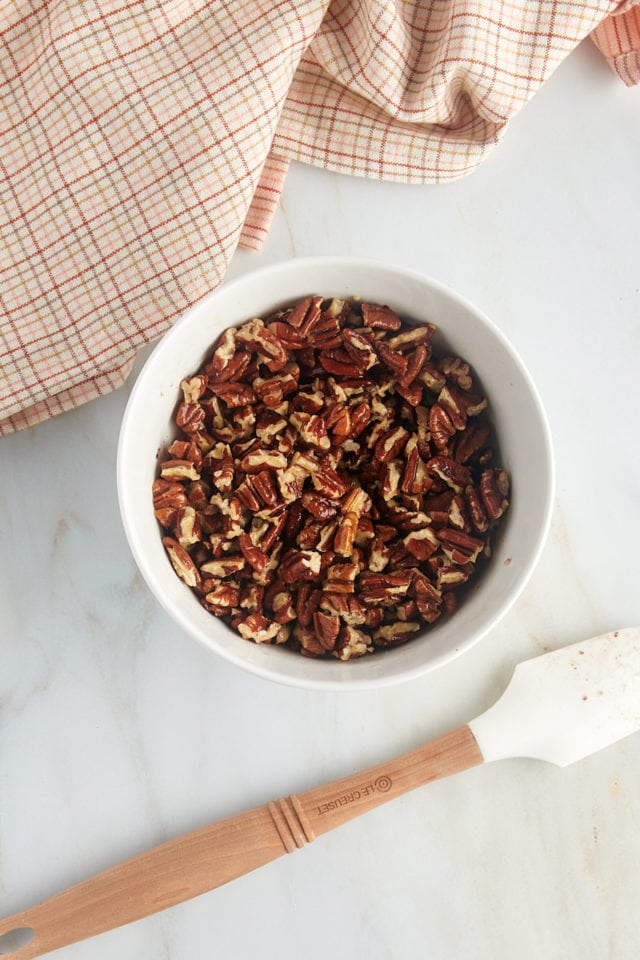 Toast the pecans. Heat the oven to 350°F, and line a baking sheet with parchment paper, aluminum foil, or a silicone liner. Combine the pecans and melted butter, coating thoroughly. Spread in a single layer on the pan, and bake for 12 to 15 minutes or until the pecans are toasted. Allow to cool completely.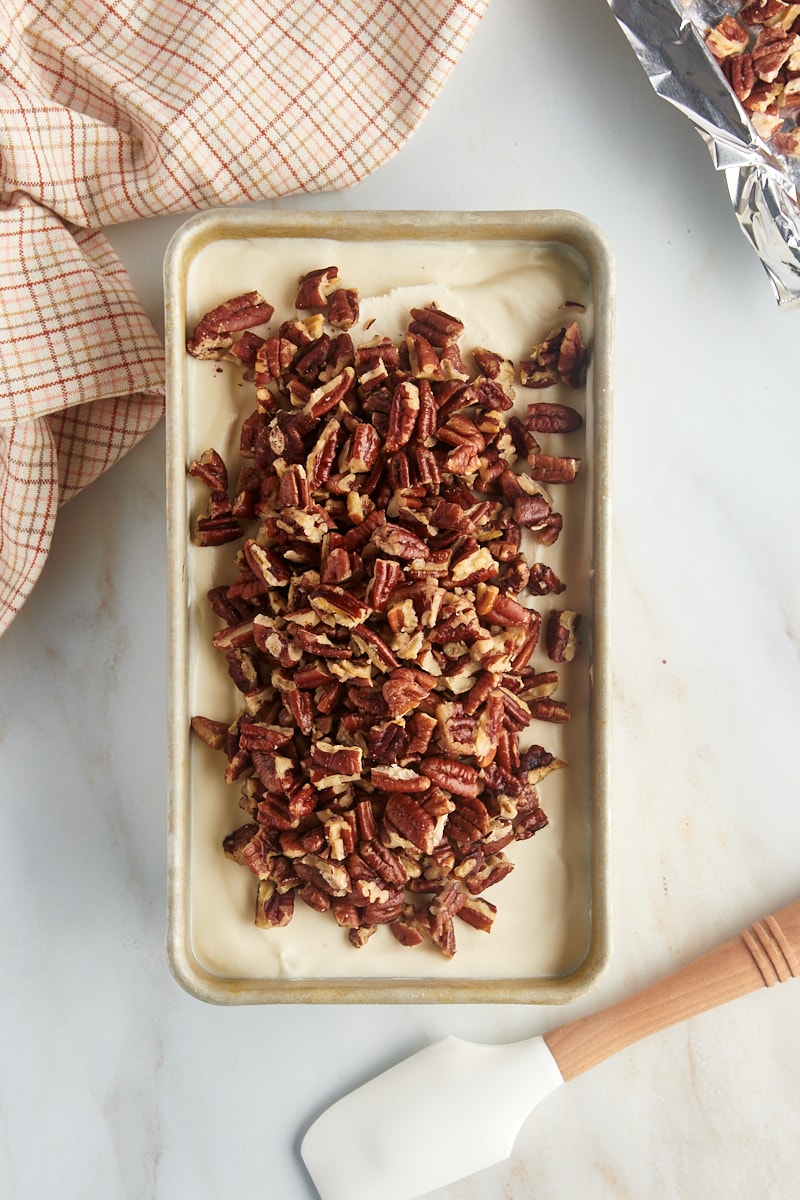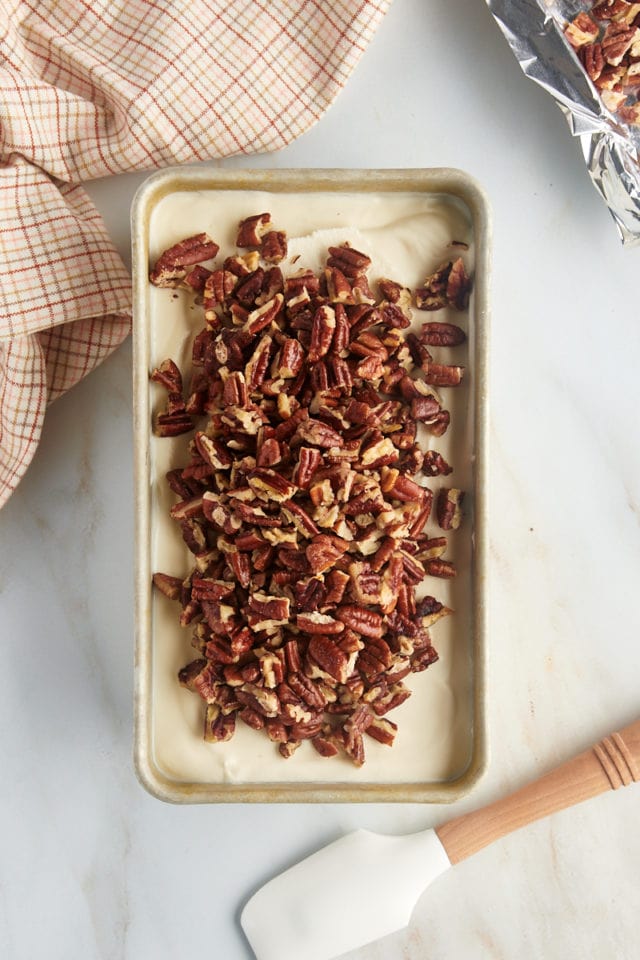 Mix in the pecans. Stir the cooled pecans into the ice cream after it has chilled for 2 hours. If you like, save a handful of pecans to sprinkle over the top after mixing. Cover the ice cream and return it to the freezer for at least 3 hours before serving.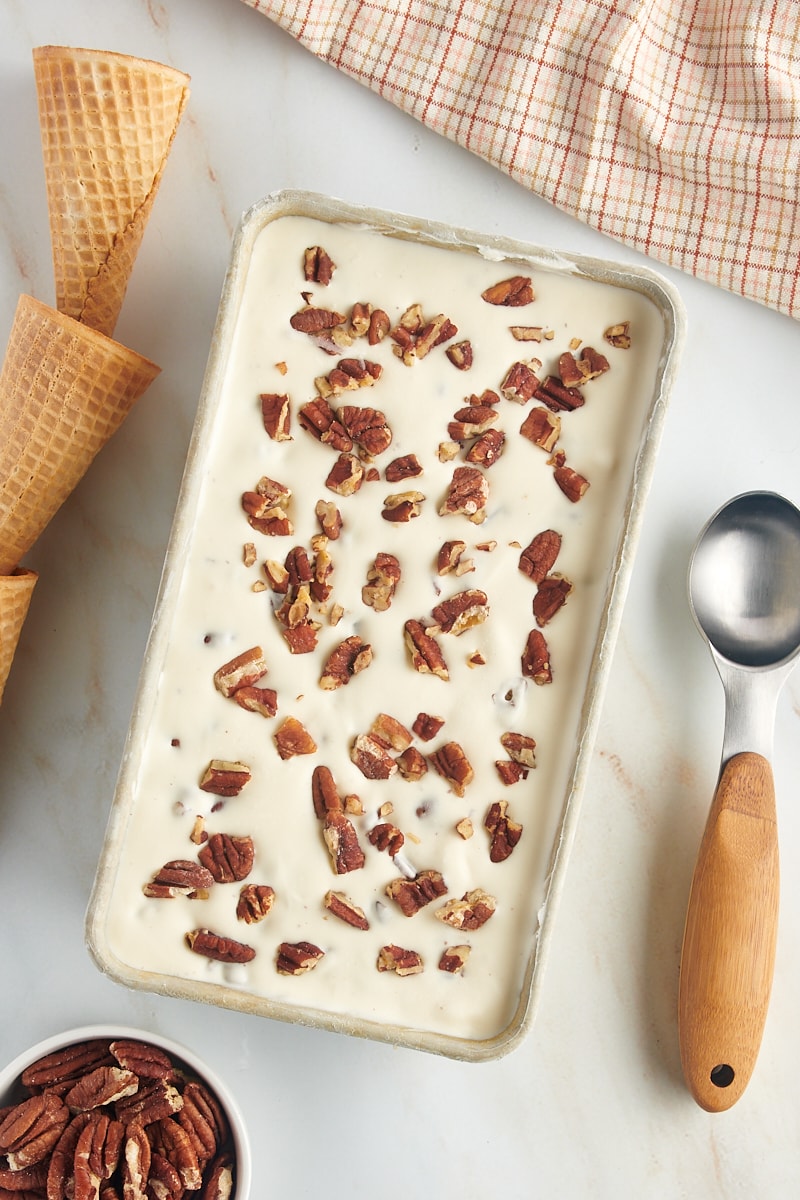 Tips for Success
The butter pecan ice cream recipe is super simple to make. Here are a few tips to help ensure ice cream success!
Keep the cream cold. Make sure the cream is straight from the refrigerator before whipping it. You can chill the bowl and whisk beforehand, too.
Know when you have stiff peaks. When you lift the beater out of the cream, the whipped cream should stand straight up without drooping.
Don't over-mix. Keep the mixing to a minimum so you don't deflate your whipped cream, resulting in a denser texture for your ice cream.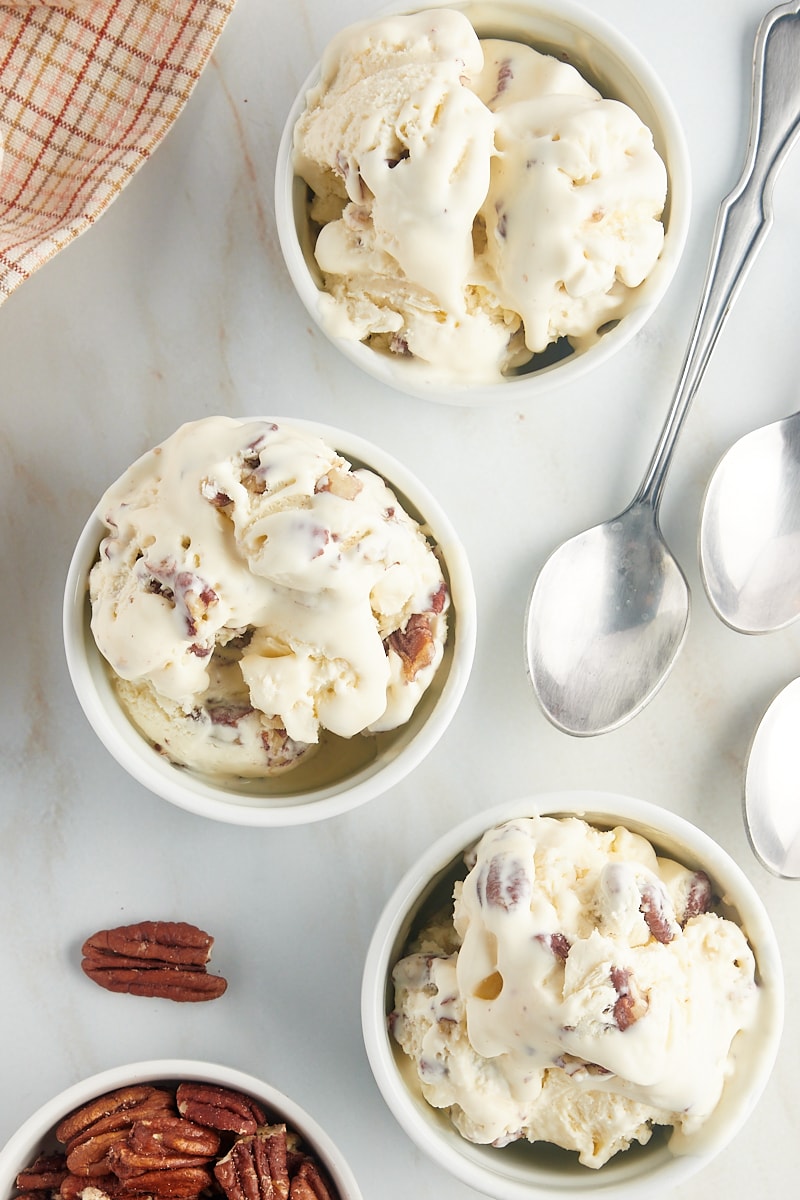 Serving Suggestions
It's tough to beat a simple scoop of this homemade butter pecan ice cream, whether that's just in a bowl or on a waffle cone. For a little something extra, dress it up with a drizzle of caramel or butterscotch sauce. It's also a fantastic topping for desserts, from pecan pie to peach cobbler.
How to Store
Keep this butter pecan ice cream covered and in the freezer up to 2 weeks. Let it sit at room temperature for a few minutes before serving for easier scooping.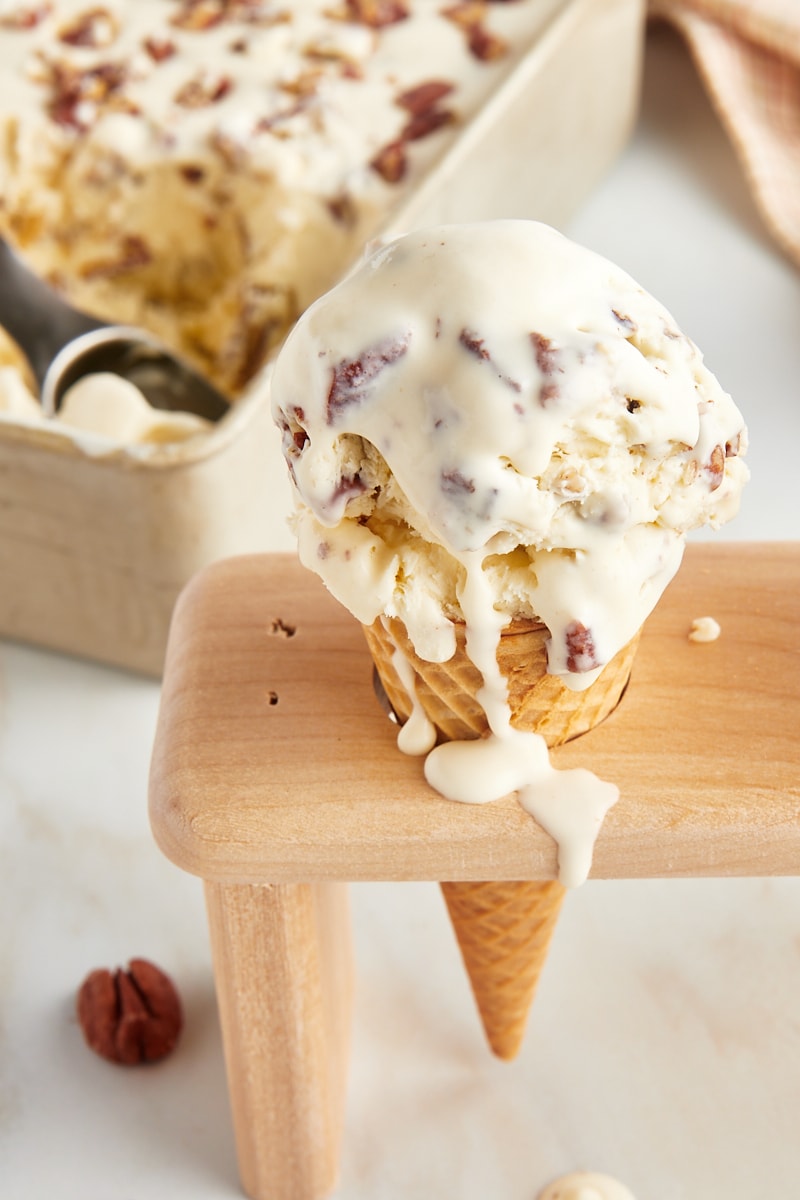 More Homemade Ice Cream Recipes