Just the title alone should have grabbed your attention. This pie has it all. Chocolate, caramel, and peanut butter are all here to ensure that there's plenty of flavor. And all that flavor is packed into a fudgy pie that is irresistible!
In the spirit of full disclosure, this is a bit of a lengthy recipe. Nothing is difficult about it, but there are several steps and a lot of measuring, mixing, cooling, and such. I am a big believer in homemade pie crusts, but I also remember how much I used to struggle with them. I'll not cast any stones if you opt to go with a pre-made pie crust.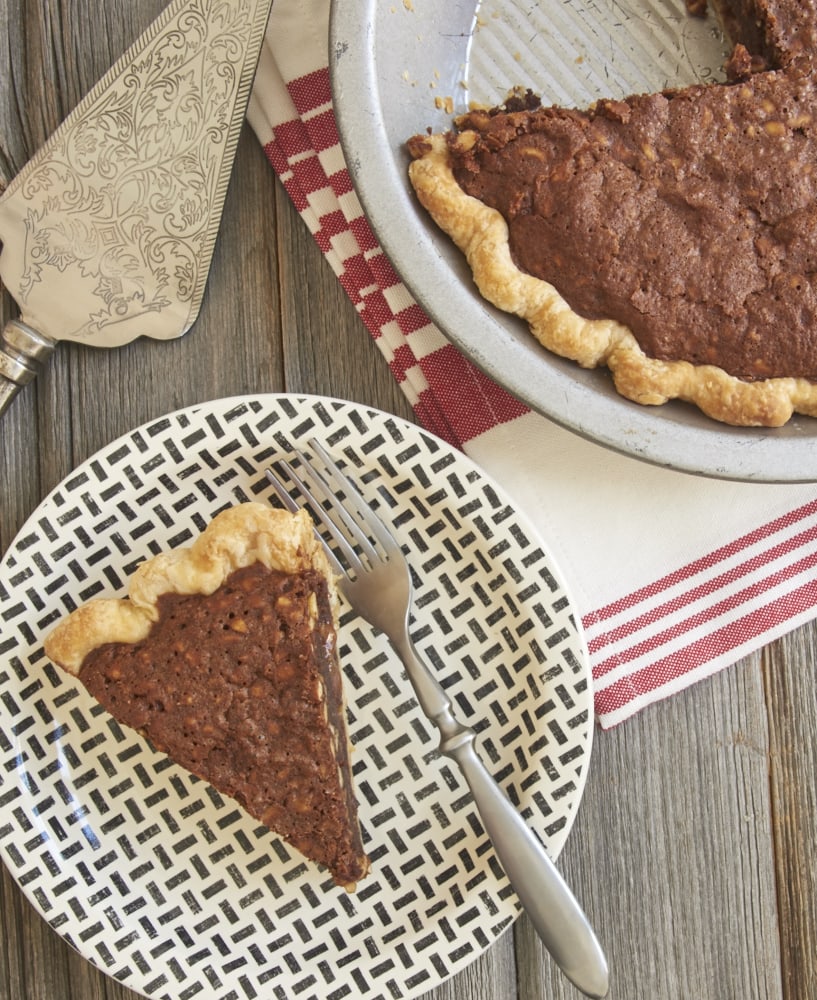 Whether you make your own crust or go with pre-made, you'll need to blind bake the crust once you get it rolled out and fit into the pie pan. I highly recommend chilling the crust for a bit before baking it. About 45 minutes in the refrigerator (or 15 minutes in the freezer if you're in a hurry) will help prevent the crust from shrinking and also help your decorative edges hold up better while it bakes. Then just line the crust with parchment paper and fill the bottom with pie weights or dried beans, and bake as directed.
The caramel layer is a bit of a shortcut, as it is made of soft caramels. If your local market has caramel bits, those will work well. If not, then normal soft caramels will work, too. You'll just need to cut them into smaller pieces. I find that cutting them into 8 pieces each makes them small enough to cover the bottom of the pie and melt easily into a gooey layer while the pie bakes.
You can serve this pie at room temperature or slightly warmed. Honestly, it's so good that you'll likely take a slice any way you can get it. But warm with ice cream is pretty tough to beat!
Find more pie recipes in the Recipe Index.