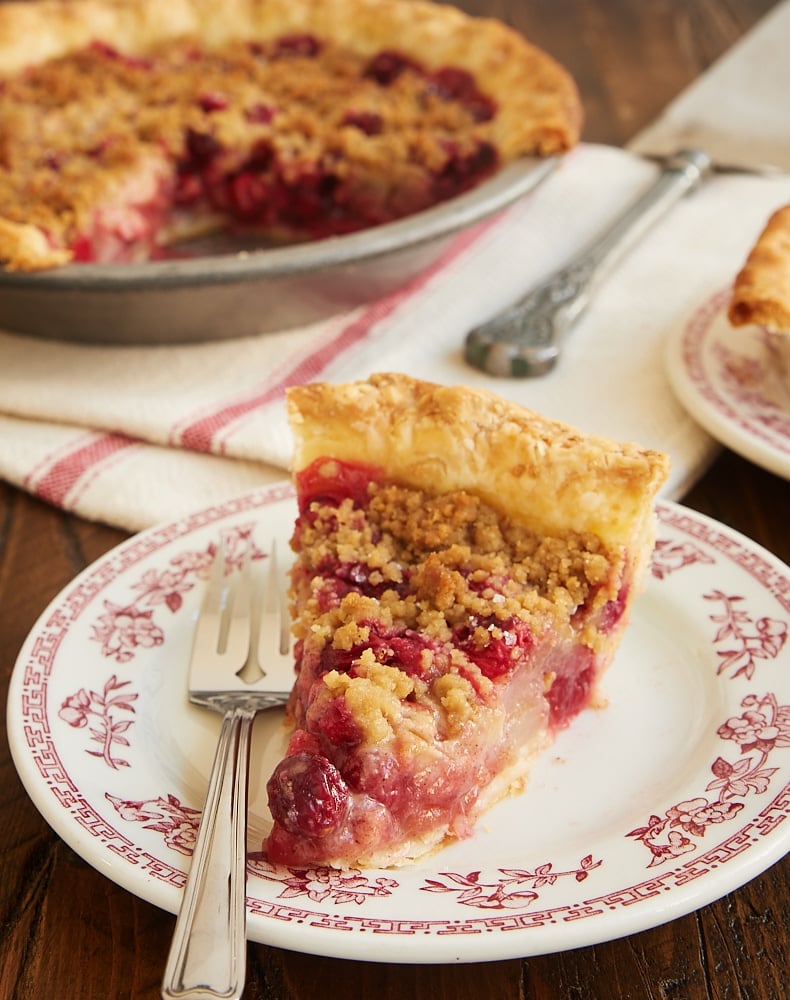 This time of year makes me a little pie crazy. I think I've made four pies in the last couple of weeks, and I have a feeling there are more to come. For those of you with me in the holiday pie frenzy, let me introduce you to a new favorite – Cranberry Pear Crumb Pie.
The tart flavor of the cranberries pairs perfectly with the subtle sweetness of the pears. They balance each other so well, giving you a bit of sweet and tart in every bite. Plus, there's crumb topping. Who could resist all of that?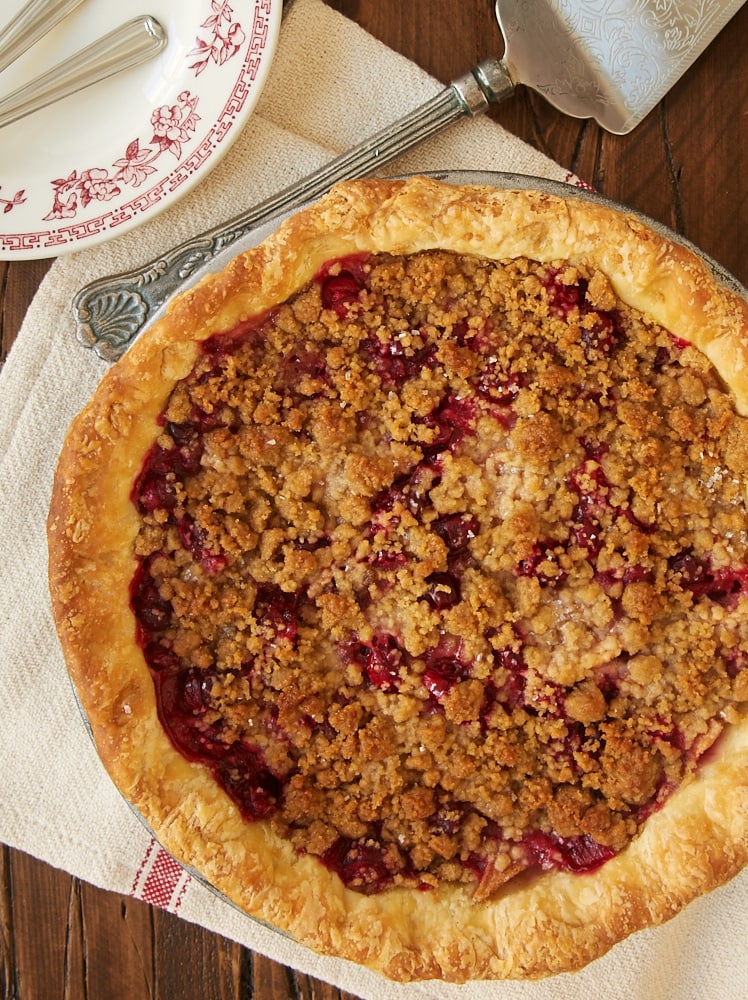 I've previously made a fall fruit and cranberry pie that uses cranberries that have been cooked down into what is essentially cranberry sauce. This pie, however, uses whole cranberries in the filling for a little different textural experience.
The amount of crumb topping for this pie is a bit less than I would normally use. I really wanted to be able to see that gorgeous filling but still have a crumb top. I found some middle ground that shows off the filling while still using enough of that irresistible brown sugar crumb for the sweet flavor it adds. If you prefer, you can forego the crumb topping in favor of topping the pie with pie dough cut-outs or a lattice top. Both would still show off the colorful filling.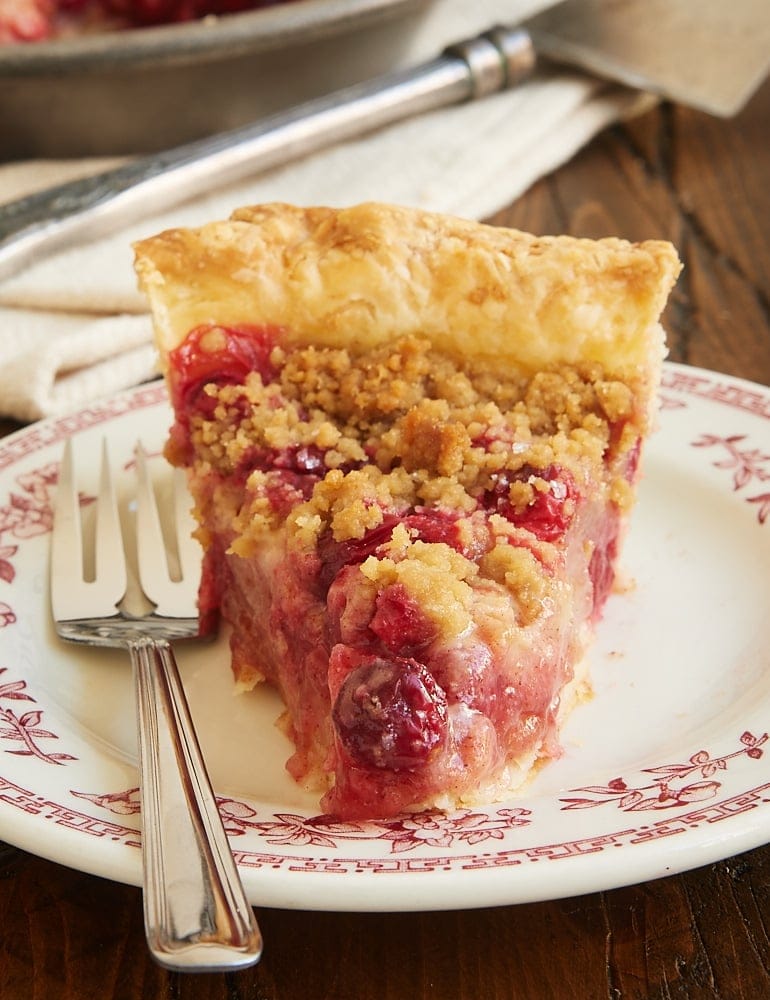 Quinn and I are both big, big fans of this pie. The flavors are right up our dessert alley. Serve it unadorned or with a scoop of ice cream. Either way is pretty irresistible.
This is a great pie choice for either Thanksgiving or Christmas. I feel fairly certain that it will be making a regular appearance on our holiday table for years to come.
Fine more pie recipes in the Recipe Index.
This post contains affiliate links. If you make a purchase through one of the links, I'll receive a
small commission at no additional cost to you.