This Mixed Berry Cobbler recipe is one of my favorites and a big-time reader favorite, too. Your favorite fresh berries combine with a vanilla topping for an irresistible dessert!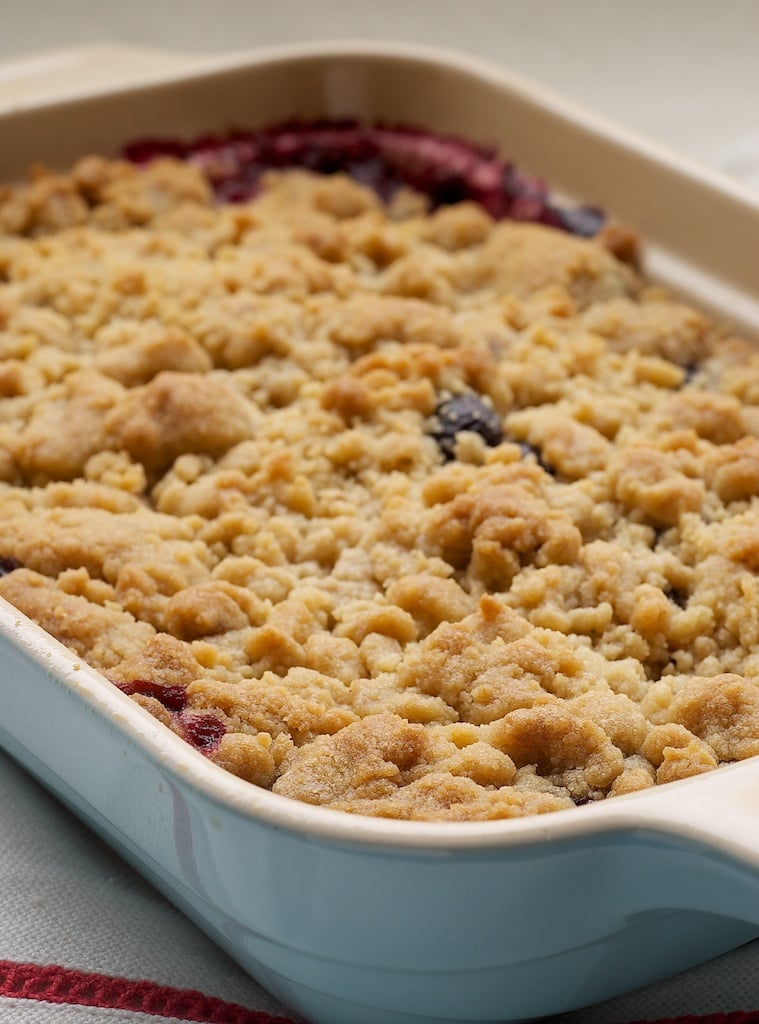 Mixed Berry Cobbler
Well, my friends, I am less than happy to say that summer is officially here. I've never been a fan of hot weather. This year, though, I'm going to try to think of every day of this heat as one day closer to fall.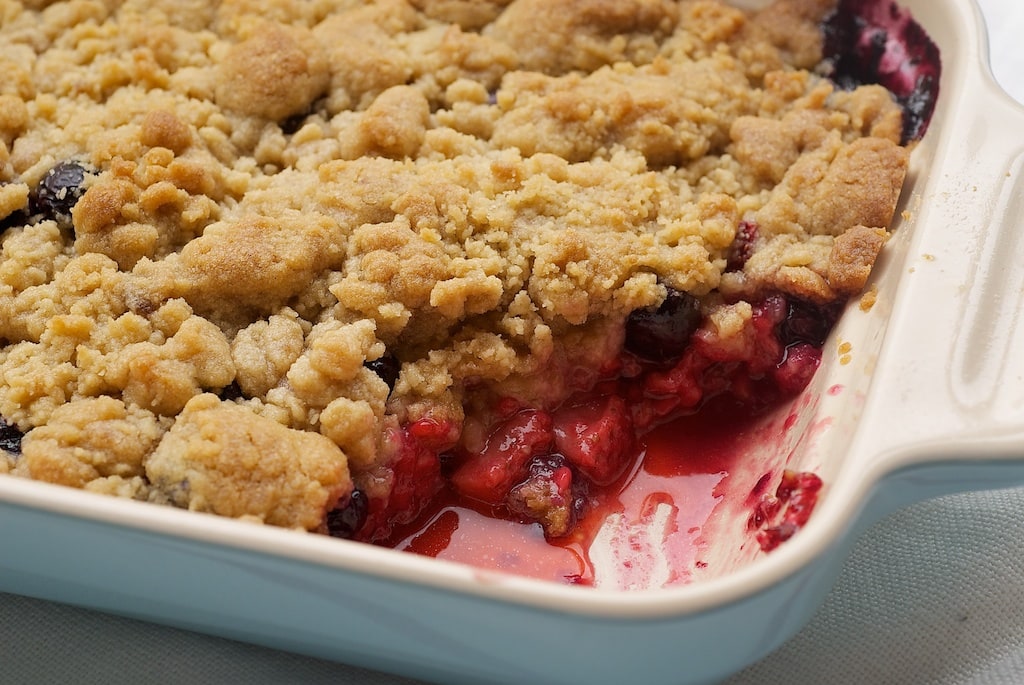 On a happier note, there are two things I like about summer. I do like having more daylight hours. I somehow feel like I have more time to get things done. Best of all, though, is all the fruit available from the local markets. I admit that I get a little giddy when I start seeing the first fresh berries of the season.
Tips for Success
Measure accurately. Be sure to measure well for the topping, using a kitchen scale if possible to measure by weight.
Use fresh or frozen berries. I prefer fresh when possible, but frozen will work, too. Just keep in mind that there will be extra moisture with frozen berries, which can make for a thinner, runnier filling.
Slice larger berries. If you're using large berries like strawberries, then it's a good idea to cut them to about the same size as the smaller berries.
Embrace this cobbler's versatility! Combine your favorite berries or just use one. Toss in some peaches. Whatever sounds good!
This Mixed Berry Cobbler celebrates one of the best parts of a summer with a combination of berries. I really like the addition of vanilla to the topping. It supplies just a little extra flavor to complement all that berry goodness. If you're an ice cream fan, this is just the kind of dessert that begs for a little dollop on top.
I use different combinations of berries to make this Mixed Berry Cobbler. My favorites are strawberries, raspberries, and blueberries, so those tend to show up in this dessert frequently. Choose a few of your favorite berries, or just stick to one. You never have to make this dessert the same way twice!
For more summer dessert ideas, see my Summer Favorites!
More Berry Cobbler Recipes
Video Tutorial: Mixed Berry Cobbler