I've been making a family recipe for pecan pie for many years. It's just your straightforward, traditional pecan pie. And that's what I like about it.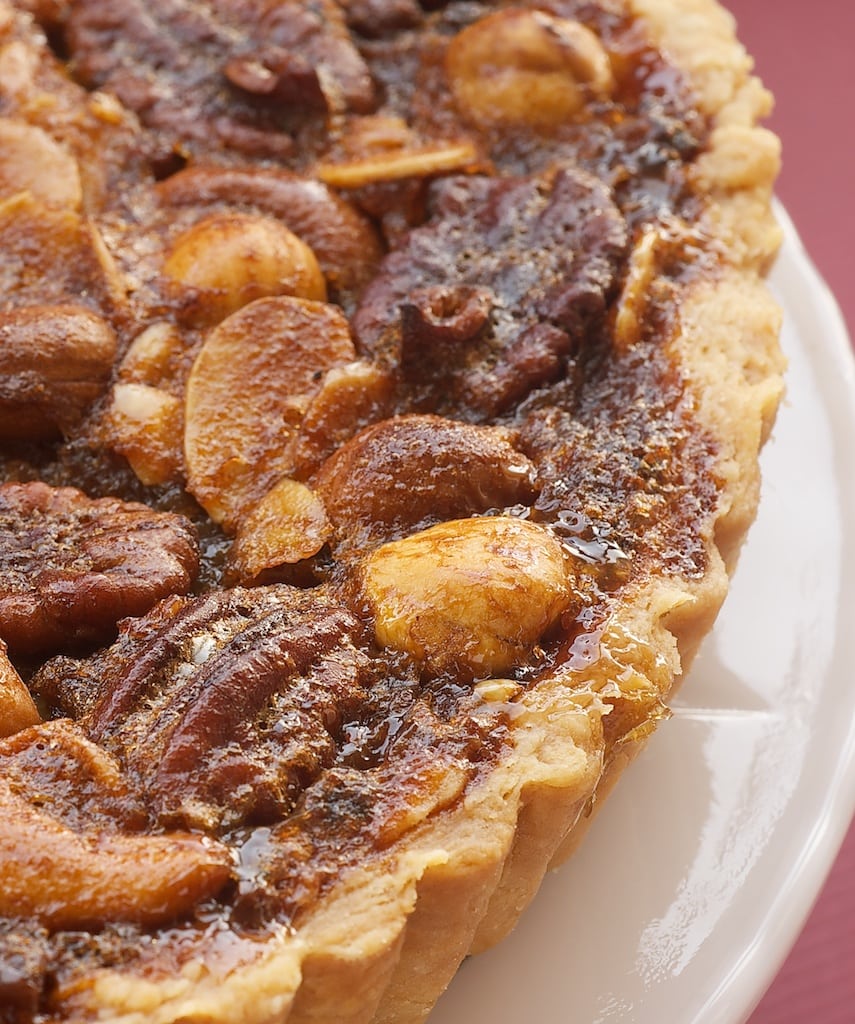 This year, I found myself wanting something a little different. So, I decided to take the idea of that pie and change it up a bit. A little brown sugar, a variety of nuts, and there you go!


So, here's the thing. I'm pretty sure that this is now my favorite pie. Usually when I bake something, I get my sample of it and then move on to the next thing. Not with this.
I would be busy doing something not even baking related, and I'd suddenly just start thinking about it. There was no sharing. Sure, Quinn had his share, but no one else was allowed anywhere near this thing.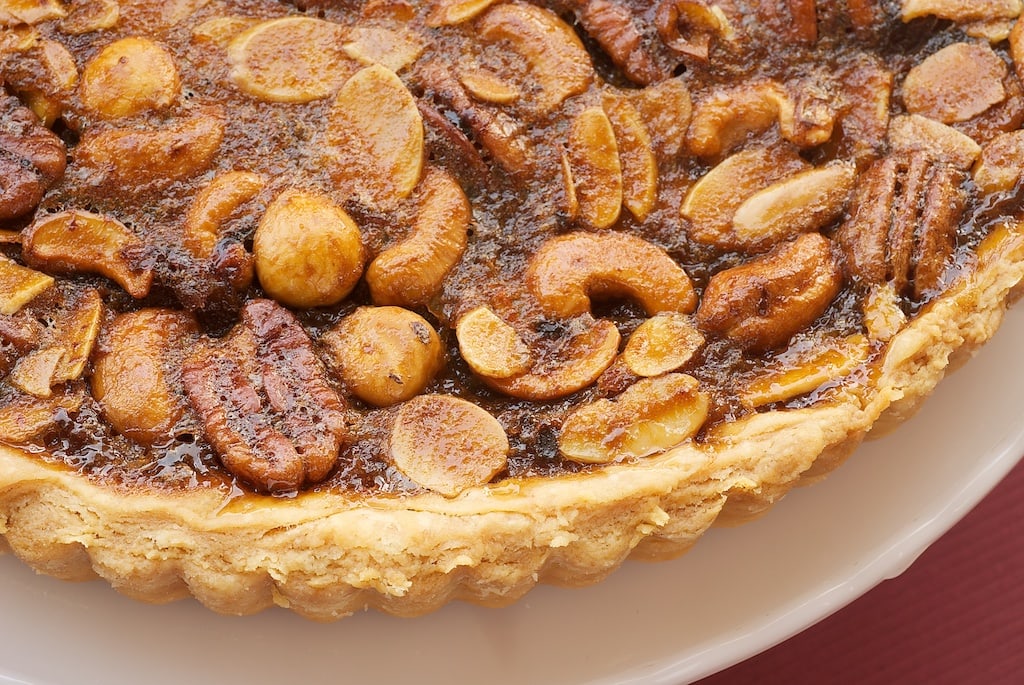 This is absolutely perfect for Thanksgiving, especially if you're looking for something a bit off the traditional path.
If you're a bit pie crust shy, be sure to see my tips for making an all-butter pie crust.