Enjoy apple deliciousness all during the fall with these wonderful apple desserts!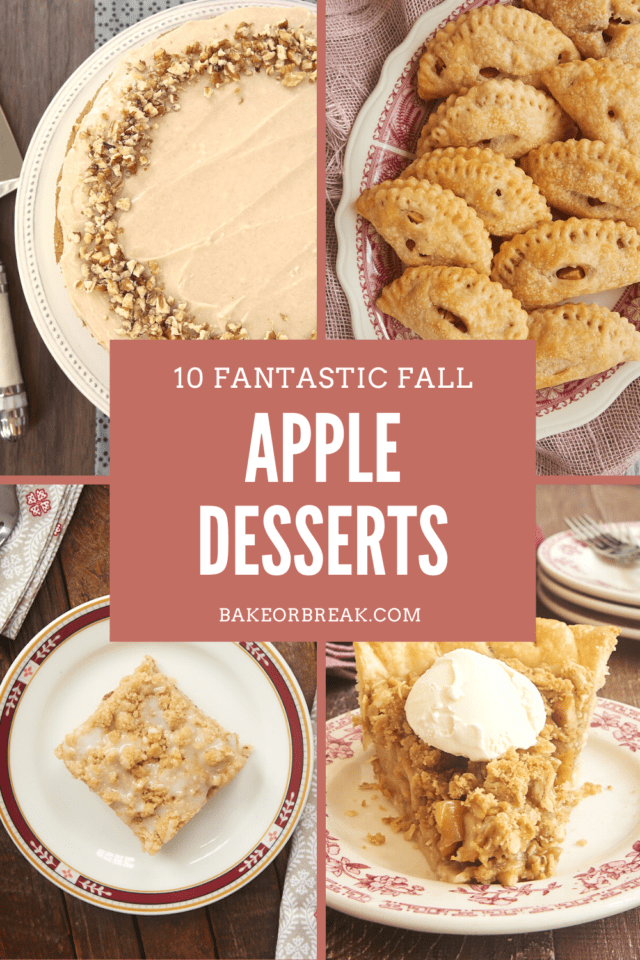 When fall arrives, I'm in the minority of people who skip past all the pumpkin in favor of other fall flavors. Like apples! In fact, I go a little apple crazy this time of year with as many apple treats as I can possibly make.
If you're a big fan of apples, too, then I think you're going to love this collection of apple dessert recipes. With classics like Apple Crisp to a simple Apple Clafoutis and a whole lot in between, you'll surely find a new favorite (or a few!) for your fall baking adventures.
Need help choosing apples for baking? See my Best Apples for Baking tips!
Happy baking!
Apple Dessert Recipes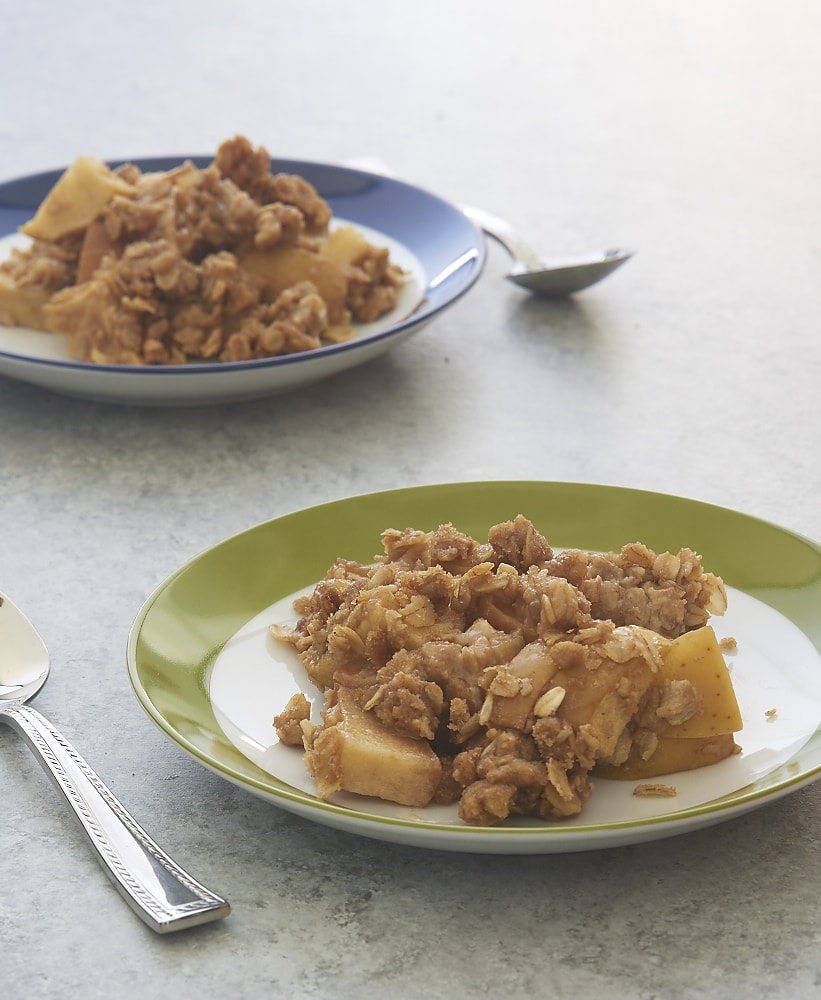 Let's start with a classic apple dessert. Apple Crisp is such a great quick and easy fall dessert. It showcases the sweet flavor of apples underneath a sweet, spiced oat topping. It's not fancy. It's just really, really good.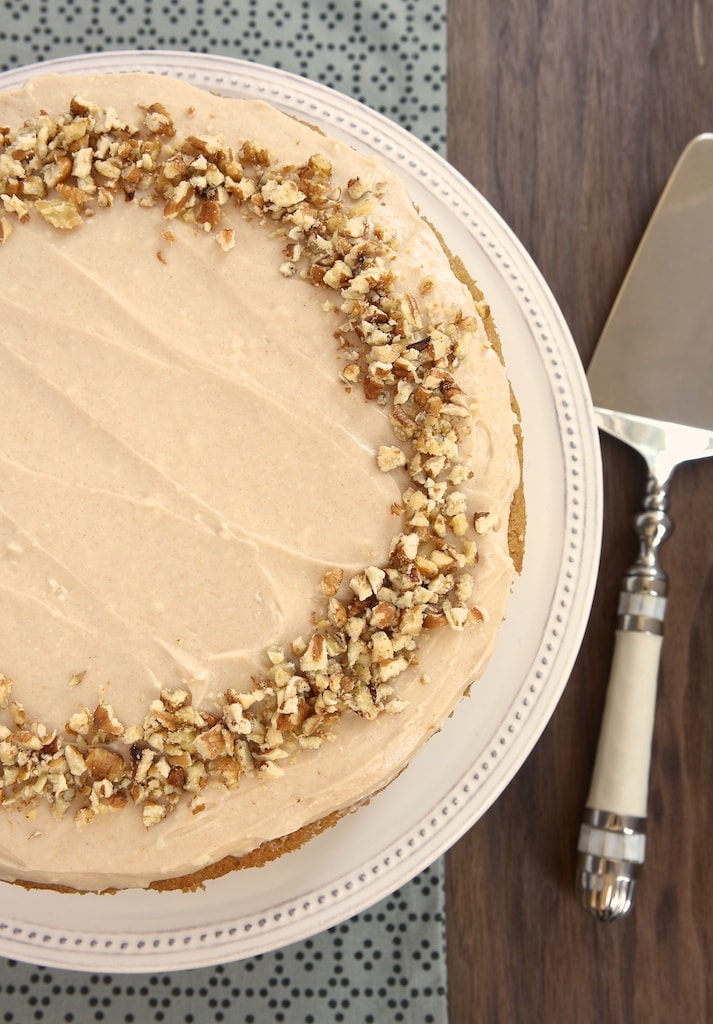 This Apple Spice Cake with Cinnamon Cream Cheese Frosting is one of the most popular recipes I've ever shared on BoB. And for good reason! The cake layers are filled with lots of apples and spices. And the frosting is a cinnamon-y twist on cream cheese frosting. It's really quite fantastic.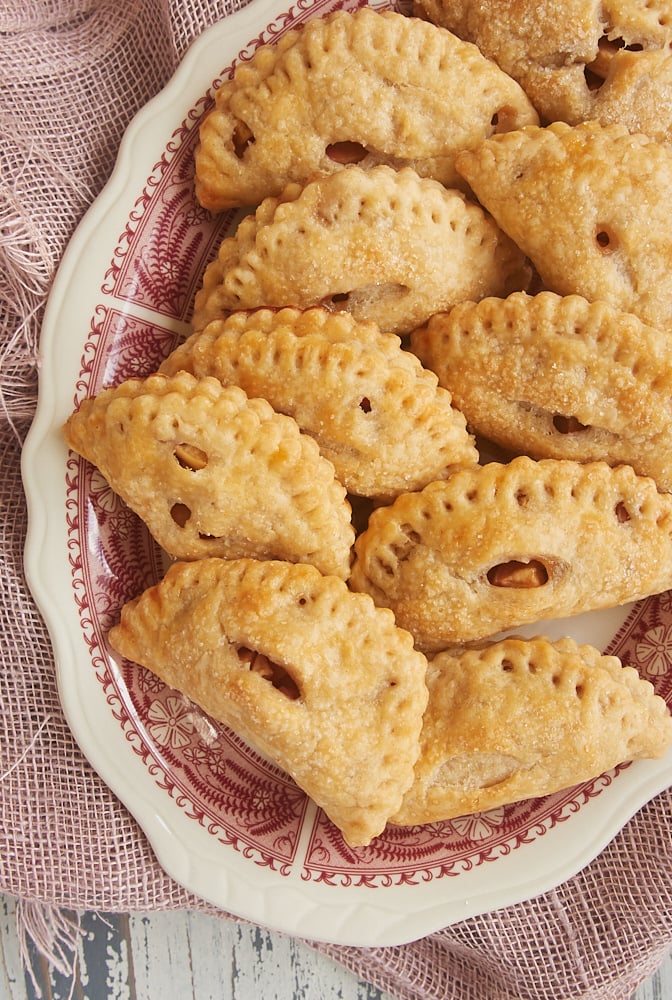 It doesn't get much better than Apple Pie. And with my adoration of all things mini, these Cinnamon Apple Hand Pies are one of my go-to desserts for fall. Not surprisingly, there is a nice dose of cinnamon in the filling. But I also like to put a little cinnamon in the pie crust itself for a just a bit more flavor.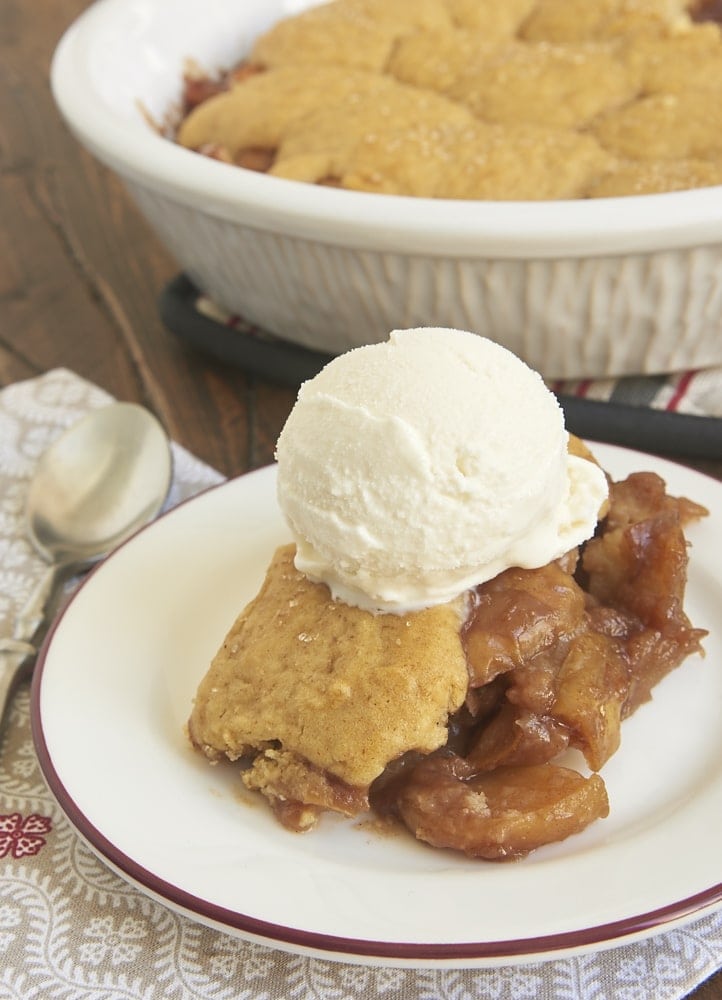 Graham Cracker Apple Pear Cobbler is a little bit of a detour from traditional apple cobbler. The filling is a gooey, caramel-like deliciousness that is so irresistible. Add to that a biscuit topping made with graham crackers, and you've got one pretty amazing dessert.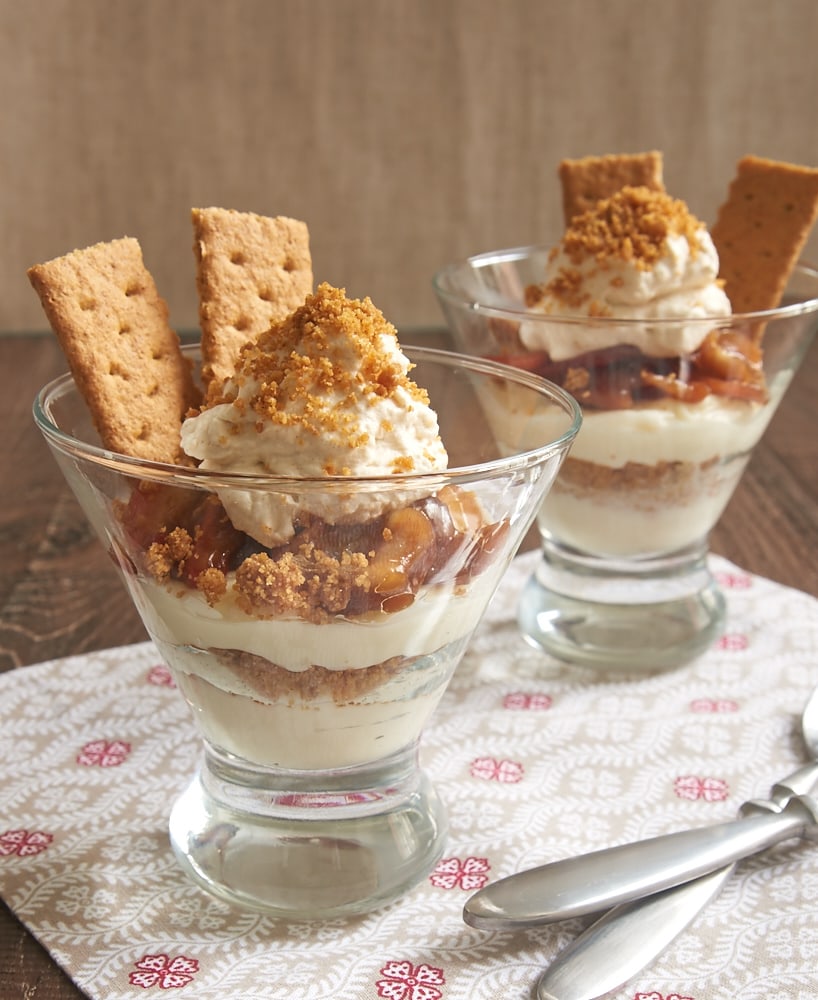 I just love all the layers in these No-Bake Apple Cheesecakes! These beauties are SO easy to make and are wonderfully delicious. The recipe scales easily, too, so you can make a few for a family dinner or several for a bigger gathering.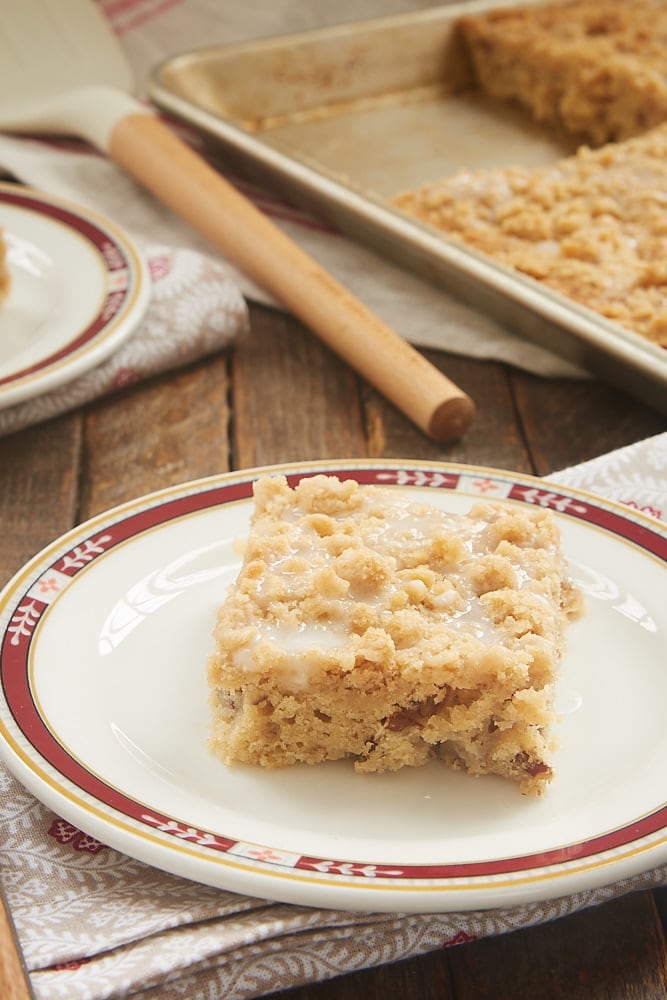 If you're feeding a crowd this fall, then this Apple Crumb Sheet Cake is a great choice. Lots of apples, some nuts, and plenty of crumb topping make this one a crowd-pleaser.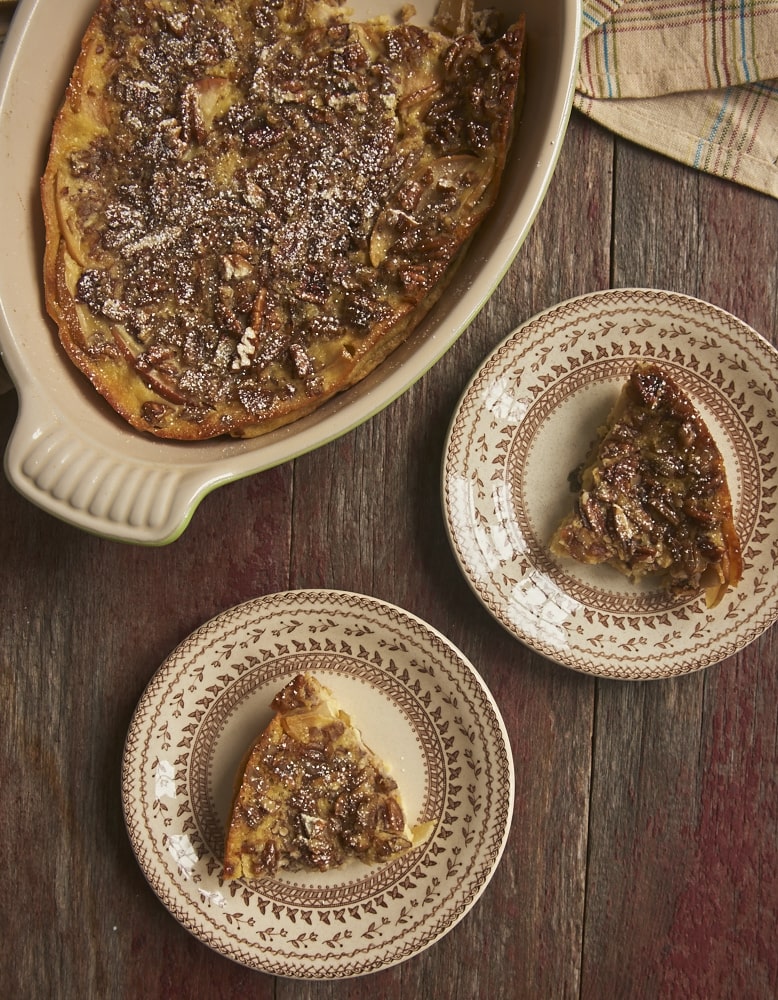 Apple Bourbon Clafoutis is essentially a cake, but with the characteristics of a few other baked goods. It's simple to make (just one bowl!) and not too sweet. It's great for a less heavy dessert or even for a brunch.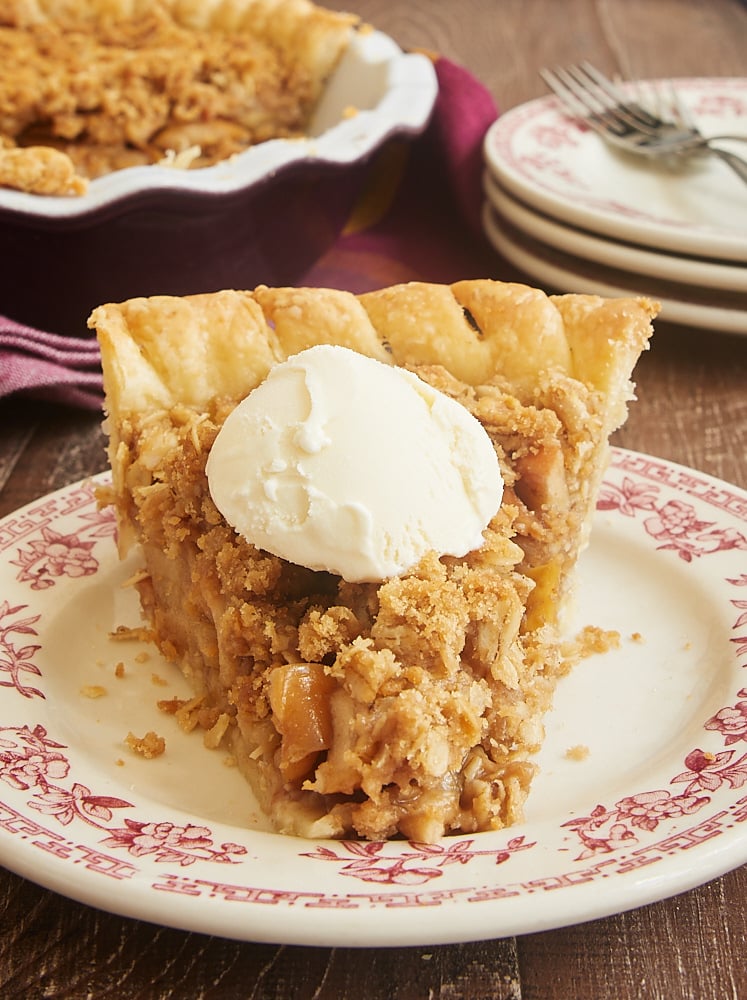 While I do love a double-crust apple pie, I just can't resist a crumb topping like the one on this Apple Crumb Pie. All that buttery, cinnamon-y crumb is such a perfect complement for all that sweet, gooey, spiced apple filling.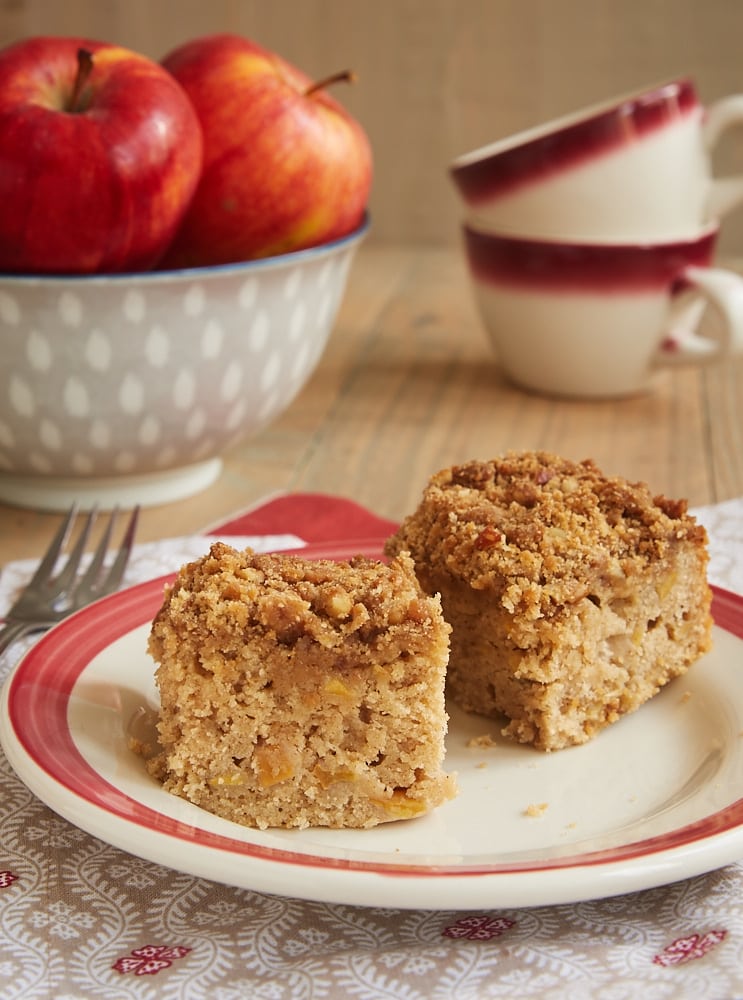 Caramel and apples are a flavor combination that never gets old. That's certainly true in this Caramel Apple Crumb Cake. The caramel here is right in the crumb topping! And, wow, is it good!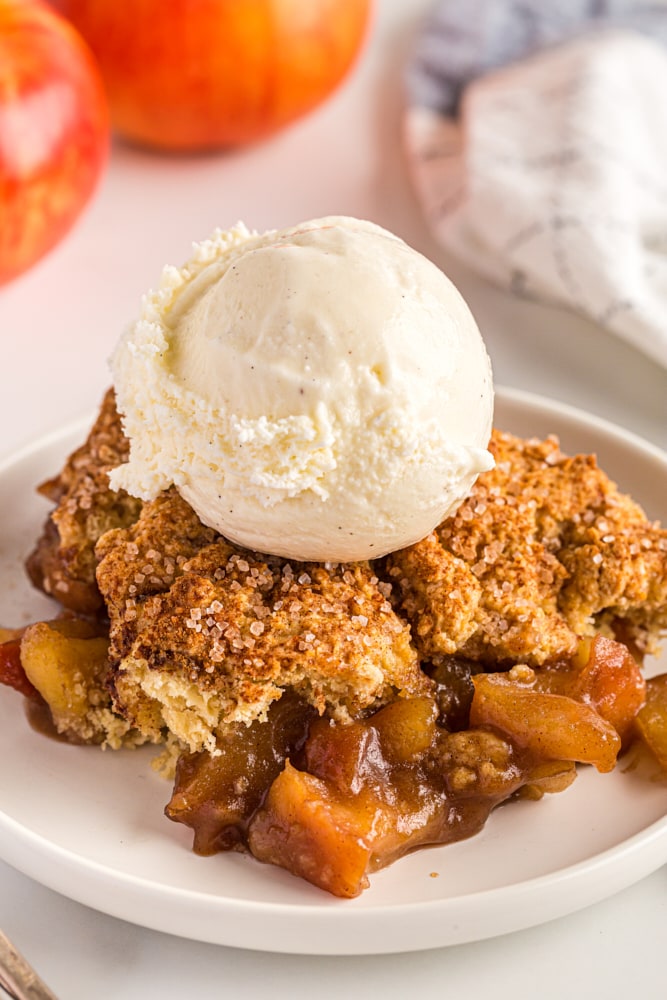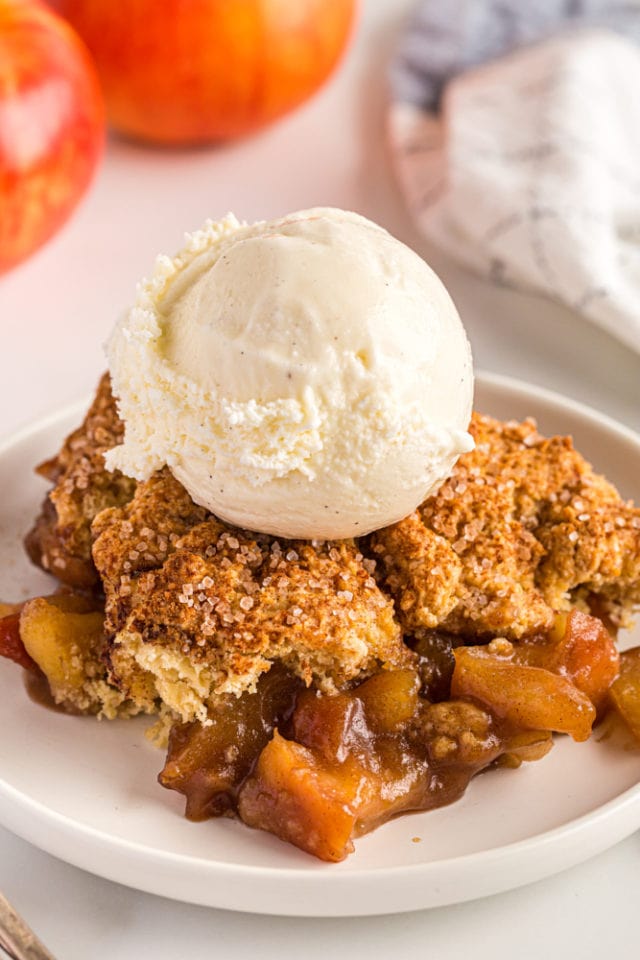 I absolutely adore this Brown Sugar Apple Cobbler. From its gooey filling to those brown sugar biscuits, it's just wonderful. If you're looking for a truly apple-centric dessert this fall, I can't recommend this cobbler enough!
I hope these recipes have whetted your appetite for all things apple! You can find even more apple recipes in the Recipe Index.