This Almond Pear Cream Cheese Tart belongs in your fall baking rotation! A cream cheese filling is topped with cinnamon-scented pears and sliced almonds, all in a buttery homemade crust.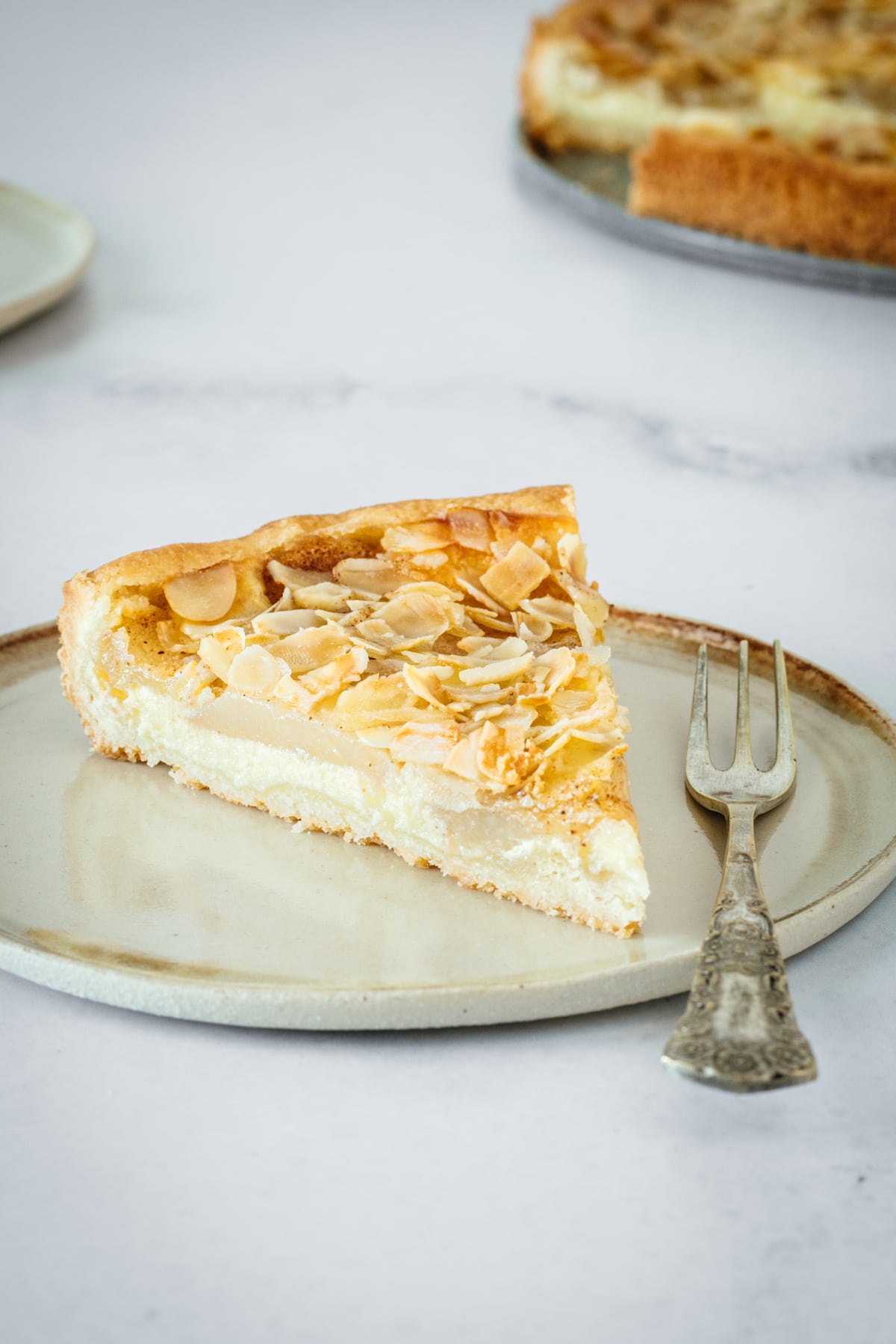 Easy Almond Pear Cream Cheese Tart
Apples get a lot of love in the fall, but let's not forget that pears are in season, too. When you get your hands on a perfectly ripe pear—the kind with custardy flesh and a floral aroma and juices that drip down your chin—it's hard to imagine why pears always seem to take a backseat to apples around this time of year. But in this tart, pears are the star of the show!
Although this recipe might look a bit intimidating based on appearances alone, it's actually pretty simple. In fact, the hardest part might be layering the pears just so, but that's really just my perfectionism speaking—you don't have to agonize over that!
The finished product is quite good and it reminds me of something you might find in a French bakery. The texture is light and smooth, and even the cream cheese filling is very light, unlike a typical cheesecake. The almonds are the perfect complement to the tart, adding a contrasting texture and just a bit of nuttiness.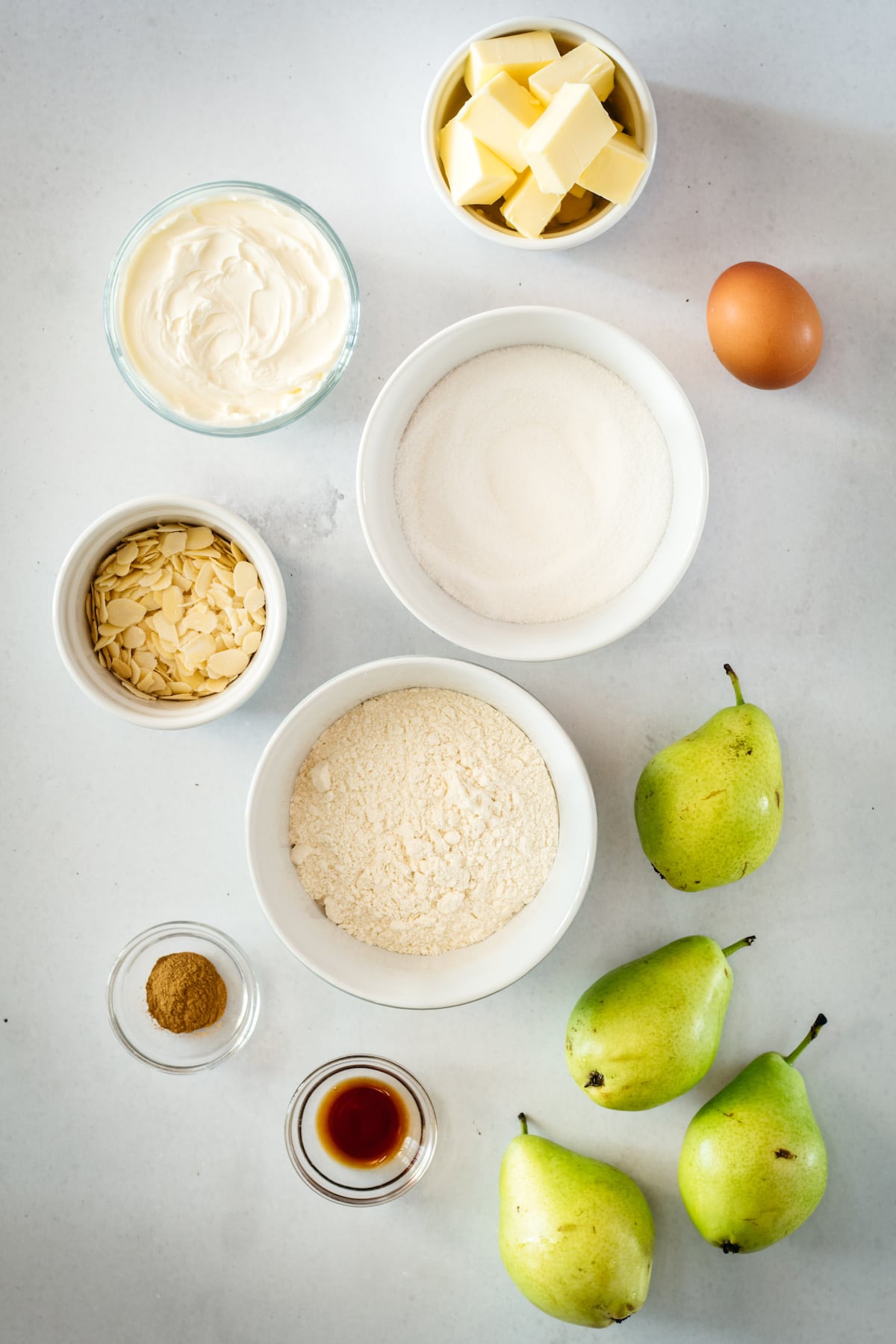 What You'll Need
You probably have most of the ingredients for this tart on hand already!
For the crust:
Unsalted butter – The butter needs to be softened, so take it out of the refrigerator 30 to 45 minutes before you plan to start baking.
Granulated sugar
All-purpose flour
For the filling:
Cream cheese – The cream cheese needs to be room temperature, so let it sit on the counter while you make the crust.
Granulated sugar
Egg
Vanilla extract – If you want to play up the almond flavor, you can use almond extract instead.
For the topping:
Granulated sugar
Ground cinnamon
Pears
Sliced almonds
What kind of pears are best for baking?
D'Anjou, Bartlett, and Bosc pears are widely available and well-suited for baking, but Forelle and Concorde are great too. They should be neither too hard, nor too soft. When baking with pears, look for ones that are "firm-ripe," which means they yield when you press near the stem.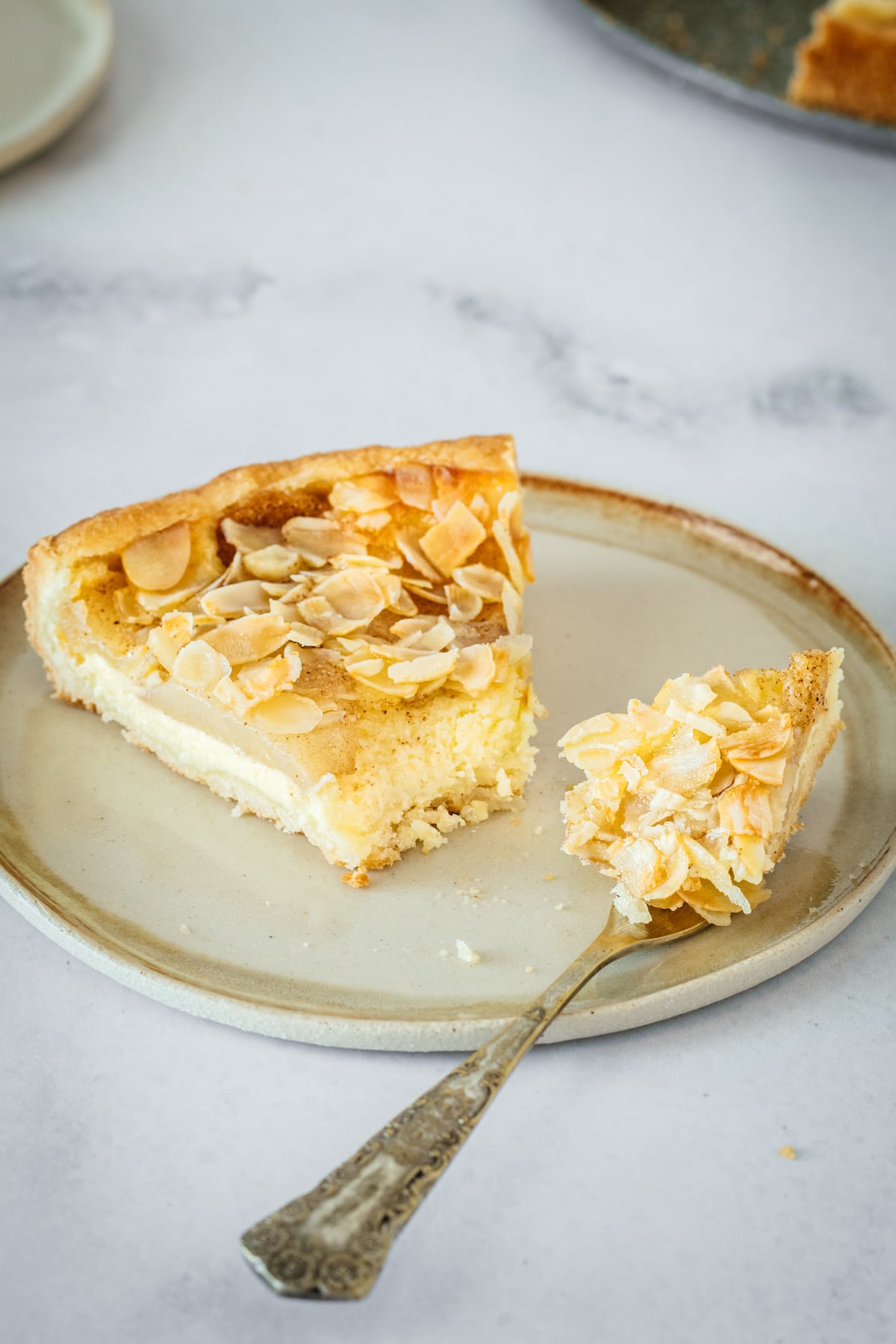 How to Make Almond Pear Cream Cheese Tart
Here's a step-by-step guide to making this recipe.
To make the crust:
Prepare. Preheat your oven to 425°F and pull out a 9-inch springform pan (no need to grease it).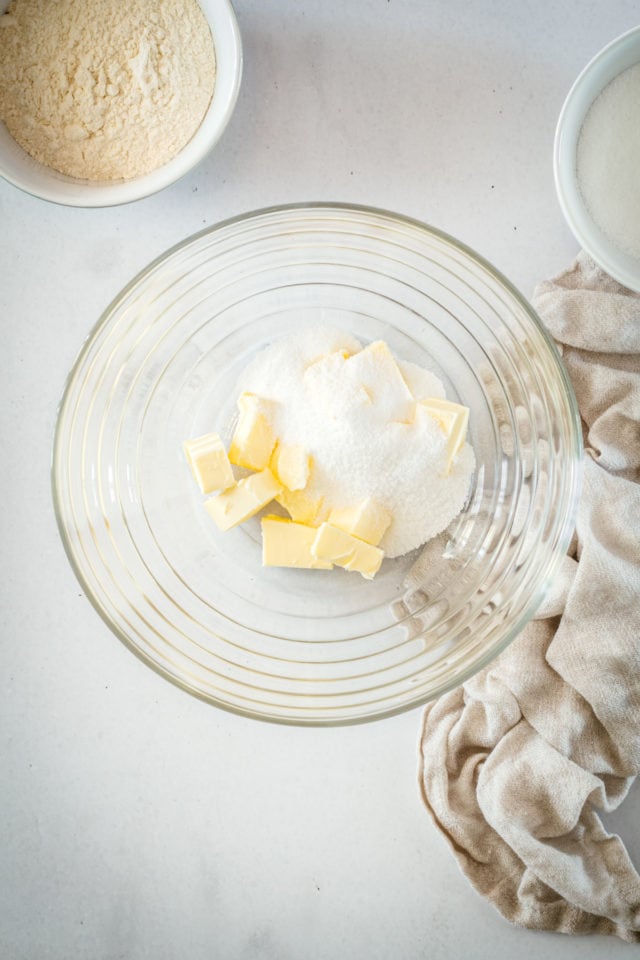 Make the dough. Beat the butter and sugar with an electric mixer on medium speed. Once it's light and fluffy, add the flour and beat until just combined.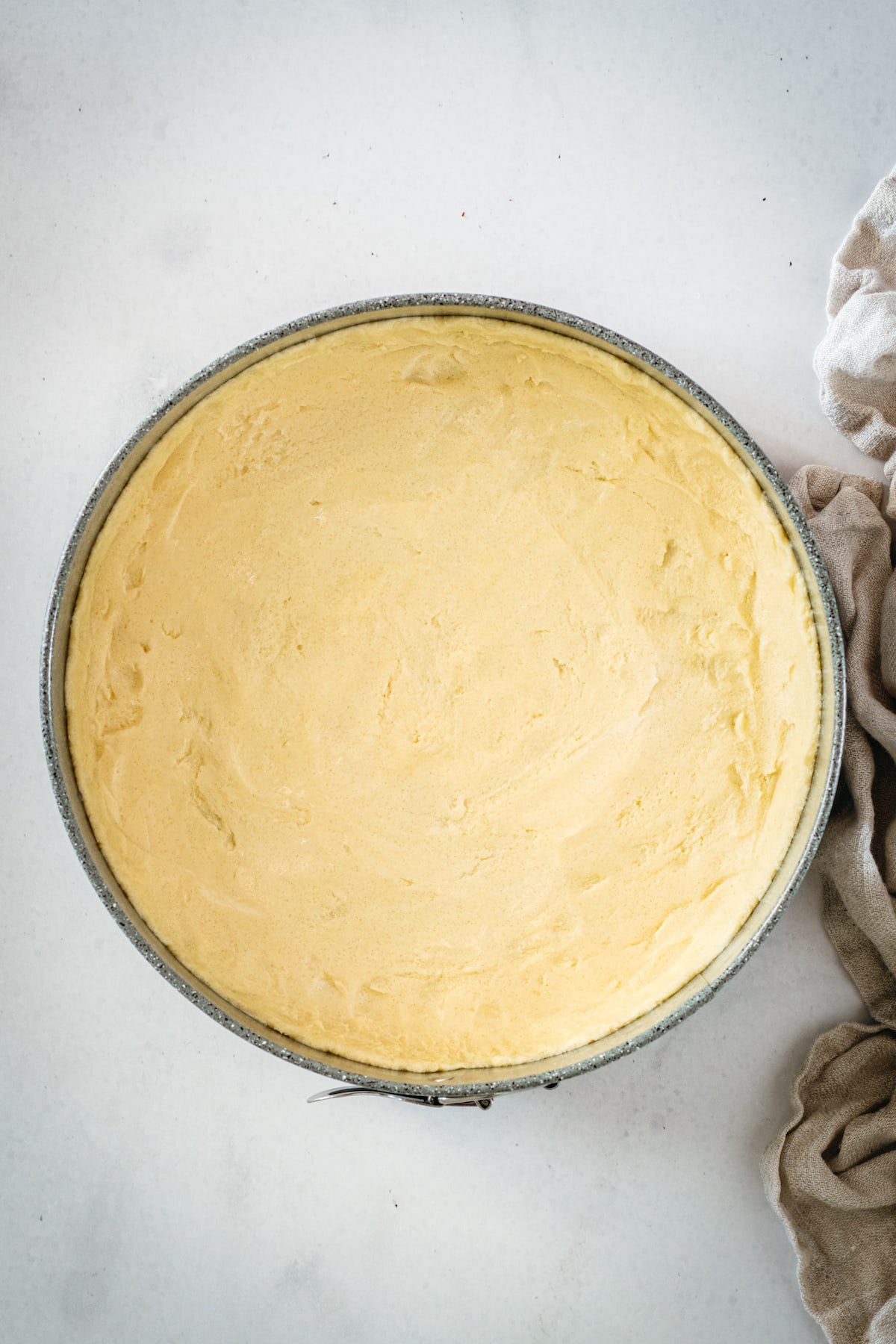 Form the crust. Press the dough into the bottom of the springform pan until it goes up the sides about an inch.
To make the filling: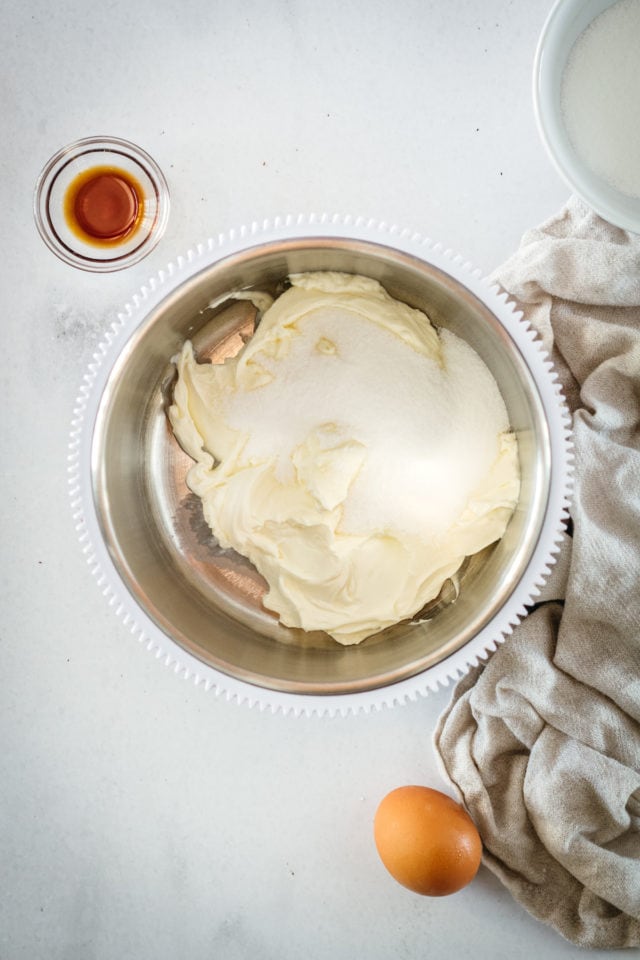 Make the filling. Combine the cream cheese and sugar in a large bowl and use an electric mixer on medium speed to beat them until smooth. Beat in the egg and vanilla extract.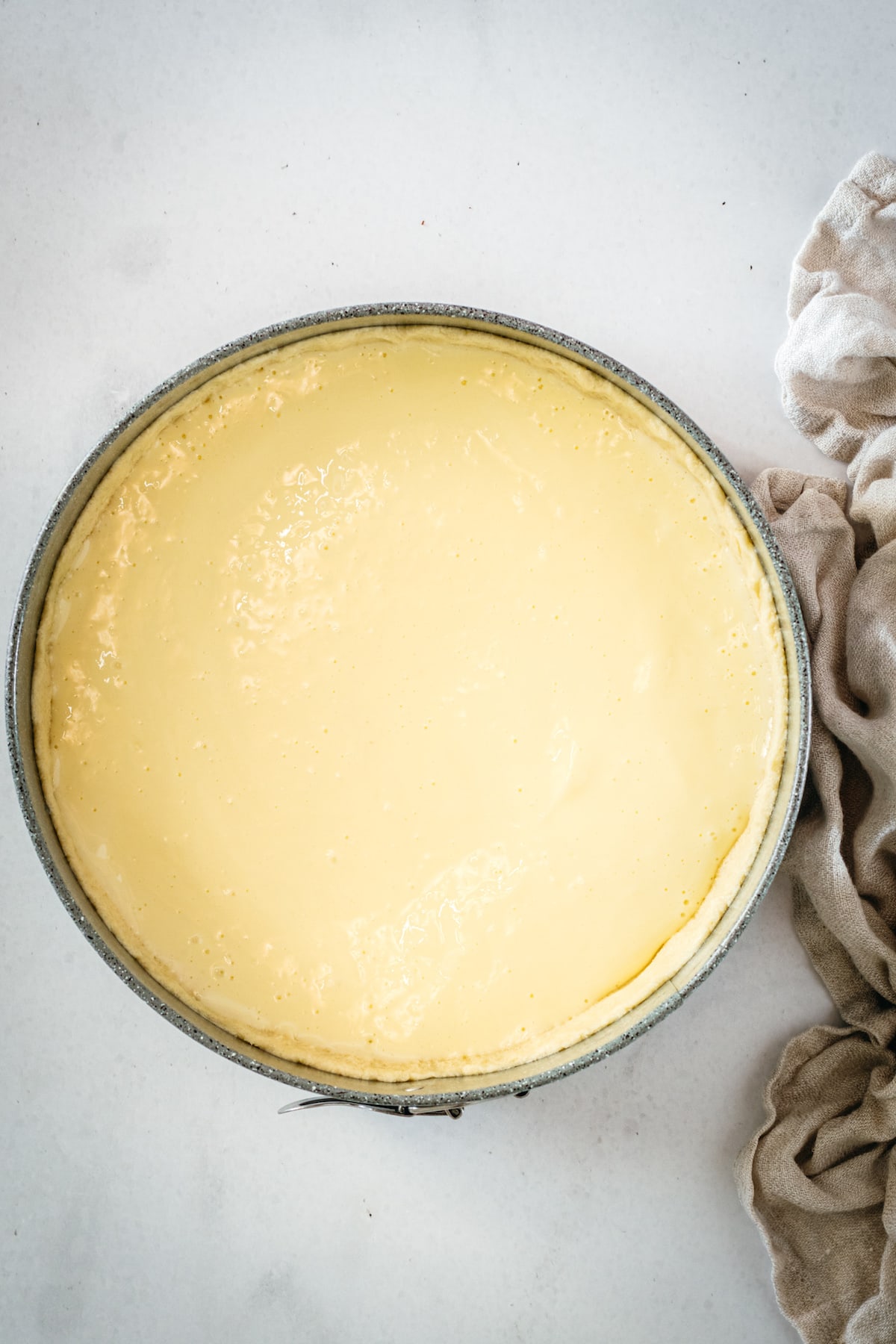 Add the filling to the tart. Pour the cream cheese mixture over the crust and use a rubber spatula to spread it evenly.
To make the topping: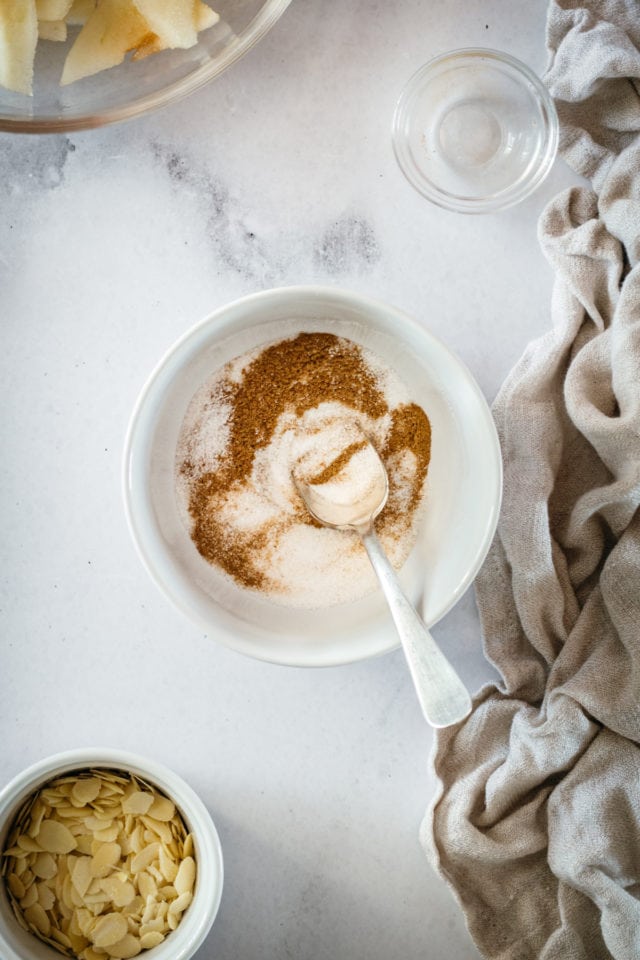 Prepare the pears. Whisk together the sugar and cinnamon in a large bowl and toss the pears in it until they're evenly coated.
Top the tart. Arrange the pears on top of the cream cheese filling, then sprinkle the almonds over the top.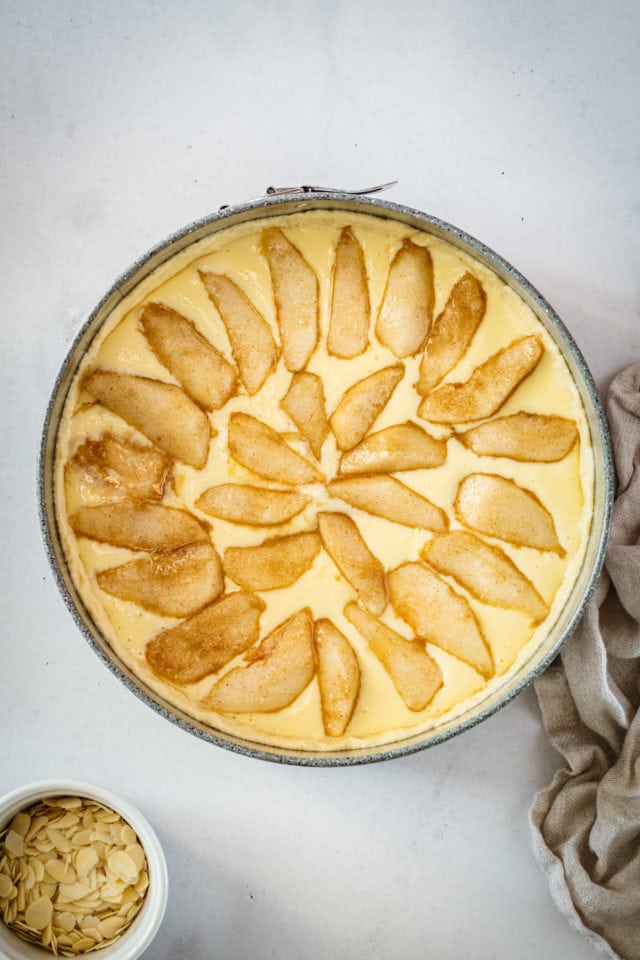 Bake. Bake for 10 minutes at 425ºF, then reduce the oven temperature to 375°F. Bake for another 20 to 25 minutes or until the cream cheese layer is set.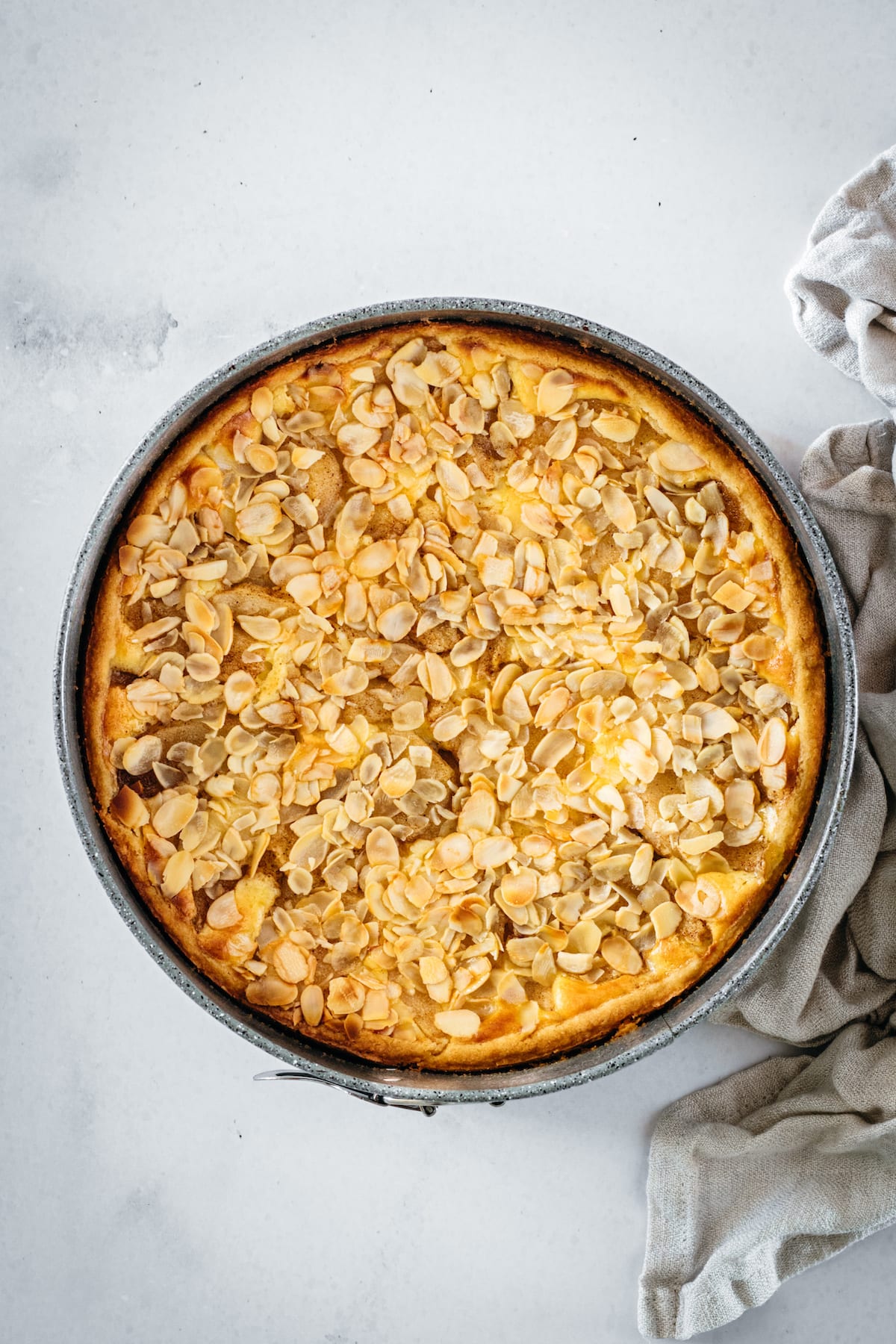 Cool and serve. Let the tart cool on a wire rack, then loosen the sides from the pan. Cover the tart and refrigerate it for at least 3 hours before serving.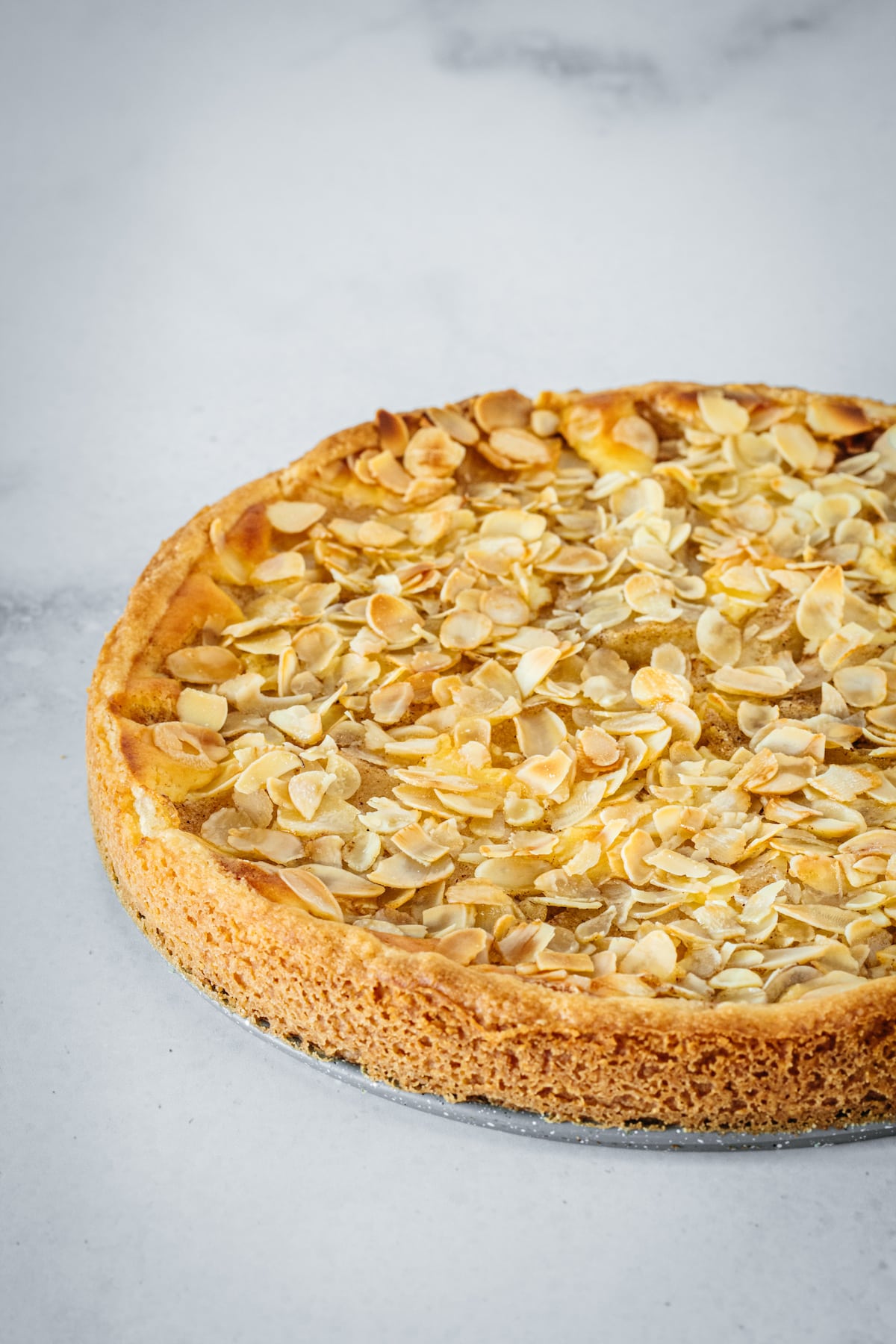 Tips for Success
Here are some tips for making this tart recipe:
Let the tart cool completely. Trust me, I've been eager to try a dessert, but warm cream cheese filling is just not very good. Plus, your tart will fall apart when you slice and serve it. Patience is key!
Buy sliced almonds. Don't try substituting chopped almonds; they would add too much crunch. Sliced adds just enough without detracting from the rest of the tart.
Peel the pears. I know some people like leaving the skins on apples for certain recipes, but pears have thicker skin that makes them unappealing (or unapeeling—har har!) in baked goods.
How to Store this Tart
If you have leftovers, place them in an airtight container; they'll keep in the fridge for 3 to 4 days. You won't want to heat up this tart, but you might want to let it sit on the counter for 10 minutes or so before you eat it.
Can I Freeze This Recipe?
Yes, you can freeze this tart for up to 2 months. For maximum freshness, I recommend wrapping it in a layer or two of plastic wrap, then placing it in an airtight container or freezer bag. Let it thaw in the refrigerator, then serve.