Chocolate Chess Pie gives a classic dessert a rich, fudgy twist. If you love chocolate desserts, then this fantastic pie is for you!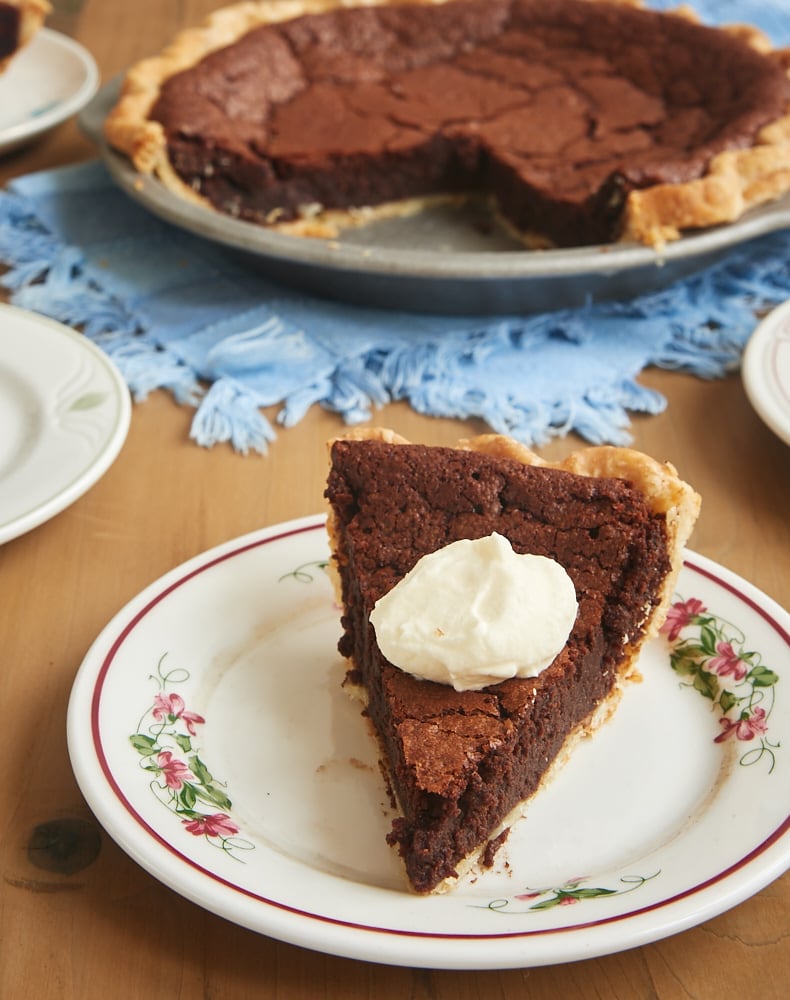 Chess pie has long been one of my favorite desserts. And I love to keep it interesting with various twists on it. One of my favorite variations is this rich, fudgy Chocolate Chess Pie.
Most Chocolate Chess Pie recipes I've seen and baked have cocoa powder in the filling. This one, however, has melted dark chocolate mixed into the filling. The result is a richer, fudgier take on a classic. And I absolutely love it.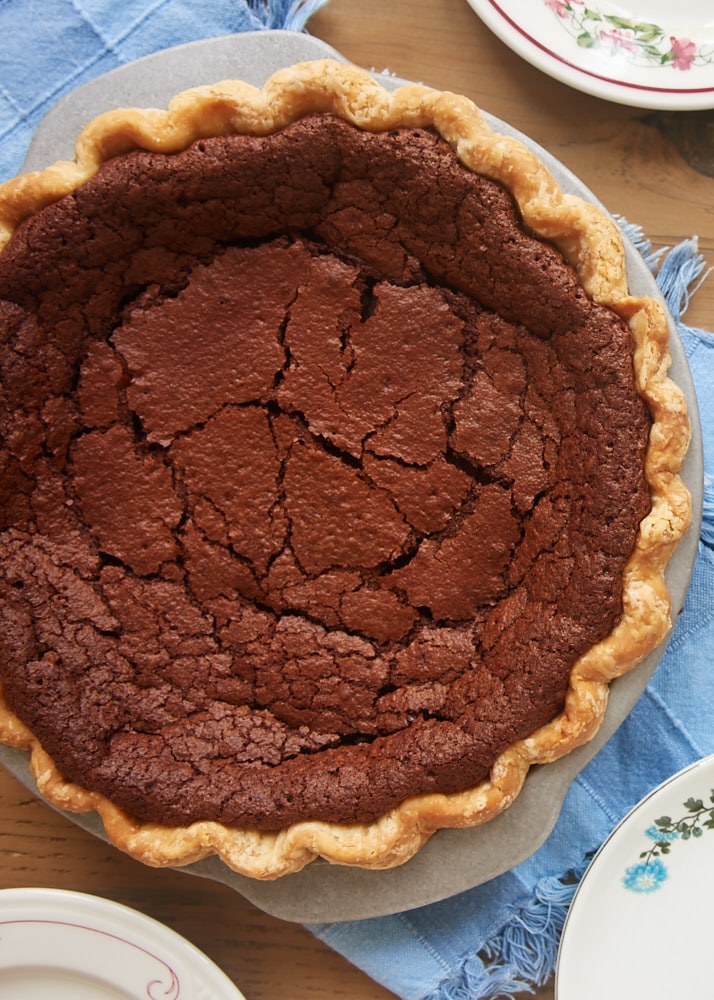 Because of the addition of that melted chocolate, the texture of this pie differs a bit from traditional chess pies. You'll still get the crackly, partially sunken top that is often seen with chess pies. But the filling is thicker than the custard-like filling of most chess pies.
If you're familiar with chess pies, you'll see that the ingredient list for this one doesn't vary that much. It's still a brilliantly simple combination of butter, sugar, and eggs. The addition of chocolate gives it so much fantastic flavor.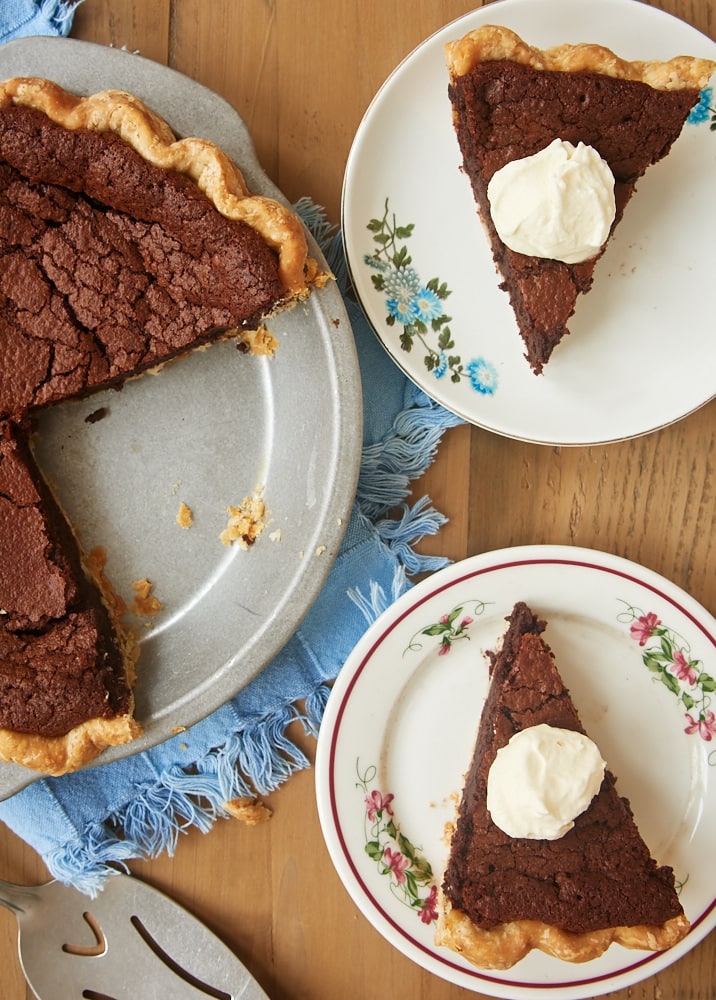 I couldn't resist adding a bit of Kahlua to the pie filling. Its coffee flavor is such a wonderful complement to that rich chocolate. Of course, you can omit it if you're serving an under-21 crowd. Or substitute brewed coffee if you'd like. Otherwise, I would suggest doubling the vanilla or perhaps adding a teaspoonful of coffee extract.
If you're a fan of all things chocolate, then add this recipe to your to-bake list. And go ahead and move it to the top. Serve it chilled, warm, or at room temperature. Adding a scoop of sweetened whipped cream is my favorite to enjoy it. That subtle sweetness offsets the richness of the pie in such a perfect way.
Find more pie recipes in the Recipe Index.
More Chess Pie Recipes