July 22, 2013
Sweetened Whipped Cream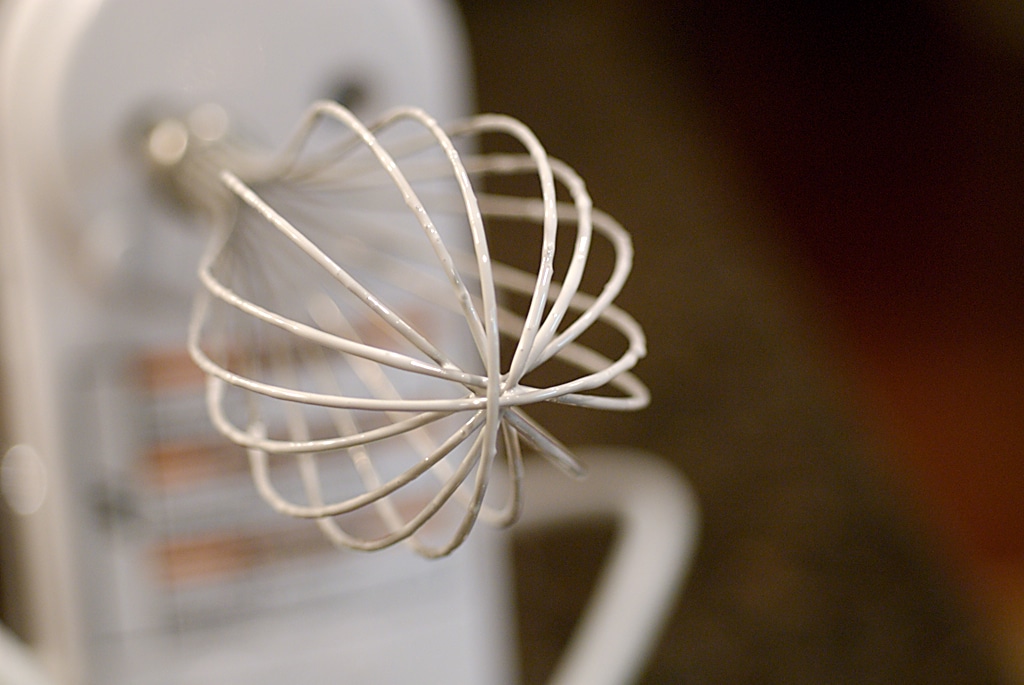 I firmly believe that once you've made homemade whipped cream, there's no going back to store-bought. Not only is it so much tastier, but it's also ridiculously easy to make.
There are few things that are as simple and versatile as whipped cream. Use a dollop to top off a dessert, mix it with fruit, use it for a simple cake frosting, or incorporate it into a pie filling.

A few tips for making whipped cream:
While it's not a requirement, I like to place my bowl and whisk attachment in the refrigerator for about an hour before I plan to make whipped cream. You want to keep the cream cold while you whip it. If you have a warm kitchen, a cold bowl and whisk will be your friends.
Make sure your mixing bowl is deep so you don't make a mess when you start whisking.
While you can certainly use a handheld whisk to make whipped cream, I always go for my handheld mixer. It's much quicker and less taxing.
Whipping cream will essentially double the volume. So, if you need 2 cups of whipped cream, start with 1 cup of heavy cream. The recipe below yields 2 cups of whipped cream. If you need more or less, simply scale the sugar to the amount of cream you're using.
You can use either granulated sugar or confectioners' sugar. I have used both and don't have a preference. Confectioners' sugar may dissolve a little quicker, but I don't find that it makes much difference.
Adjust the sweetness to your taste. I adjust the amount of sugar depending on how I'm going to use the whipped cream. If it's going to top off something that's already pretty sweet, then I dial it down a bit. The best way to know if your whipped cream is appropriately sweetened is to taste it. Now, there's the perfect excuse to swipe a bit off the whisk and give it a try!
I recommend using the whipped cream as soon as it's made. It will break down over time. If you aren't using it immediately, cover it and refrigerate for up to a few hours.
Try different flavors in your sweetened whipped cream. I routinely add vanilla extract or vanilla bean paste. But, don't stop there. Try other extracts, cocoa powder, honey, lemon juice, cinnamon, or a liqueur. Start with 1/2 to 1 teaspoon and go from there. Remember you can always add more, but you can't take away what's already been added.
Sweetened Whipped Cream
Yield: 2 cups
Prep Time:5 minutes
Total Time:10 minutes
Once you've mastered homemade whipped cream, you'll never use store-bought again!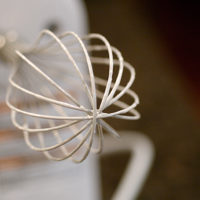 Ingredients:
1 cup heavy whipping cream
2-3 tablespoons granulated sugar or confectioners' sugar
1 to 2 teaspoons vanilla extract (optional)
Directions:
Place the cream in a large, cold mixing bowl. Using an electric mixer with a whisk attachment, beat at medium-high speed until the cream begins to thicken.
Sprinkle the desired amount of sugar over the cream. Whisk until combined. Add the vanilla, if using.
Continue beating until you can lift the whisk out of the whipped cream and a peak that curves downward forms in the cream. This should take 4 to 5 minutes.
This post contains affiliate links.