Chewy Pecan Pie Bars are just the thing for something a little off the beaten pecan pie path!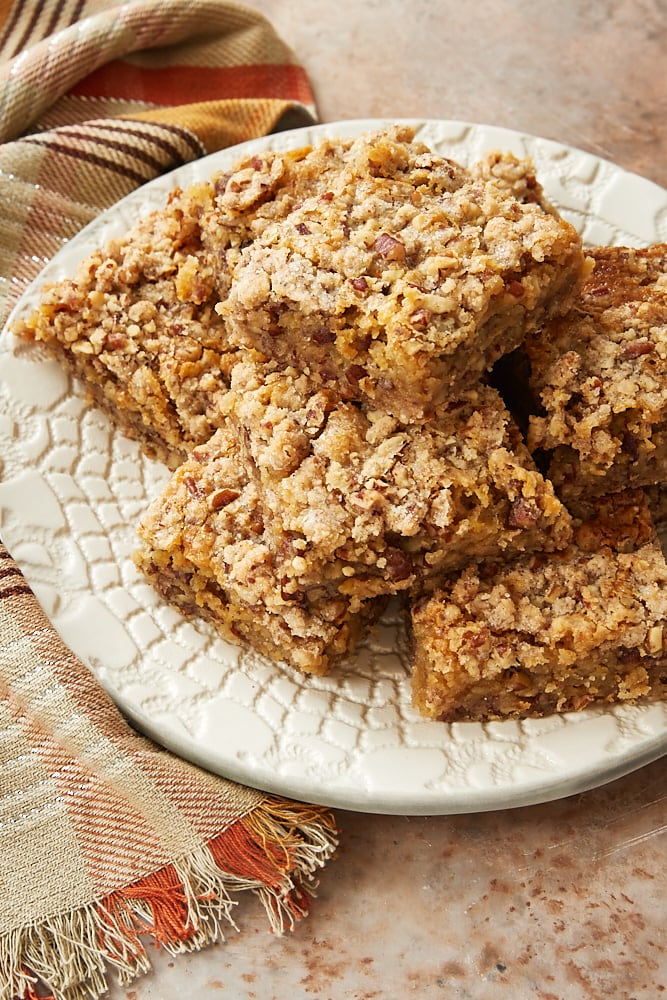 I have a longstanding love of pecan pie, and I'm always looking to try different twists on the classic. And with these Chewy Pecan Pie Bars, I've found a new favorite.

Sometimes a dessert's flavor or texture or presentation will win you over, but then there are those times when you seriously love all parts of it. That's the case with these bars. It was love at first bite, and I still can't get enough of them.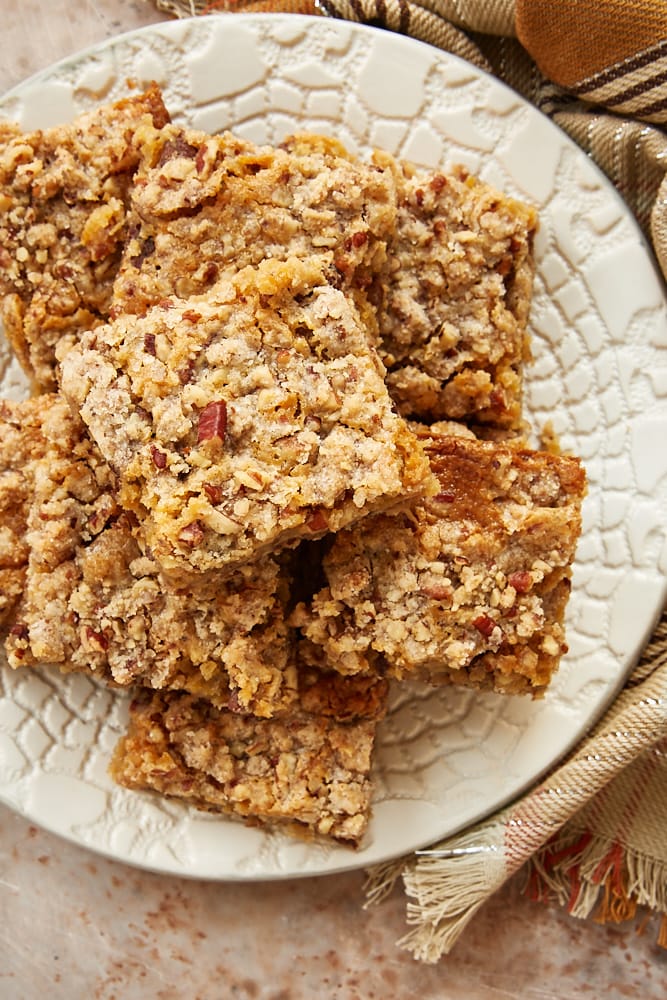 Some of you will be pleased to know that, unlike traditional pecan pie, these bars aren't made with corn syrup. Rather, the filling is made with a mixture melted white chocolate, brown sugar, butter, and cream. Now, doesn't that sound good? Add to that a simple nutty crust and streusel, and you've got a really exceptional dessert.
Admittedly, I'm not a huge fan of white chocolate, but that flavor is not really predominant here. With some kind of baking magic, the combination of ingredients in the filling make these bars taste remarkably like pecan pie.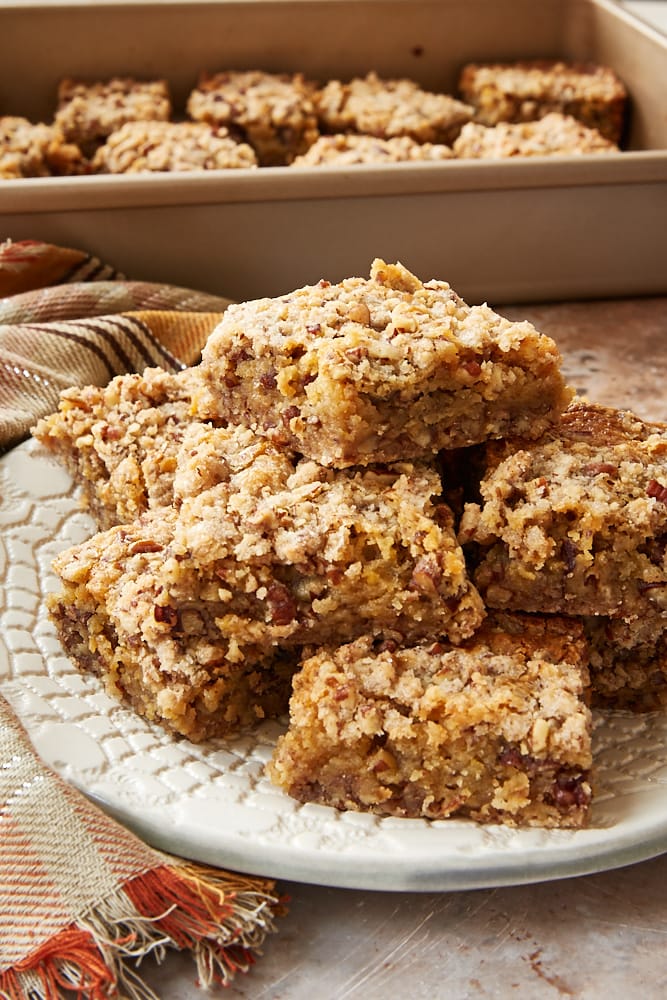 I just love the texture of these bars, too. They manage to be a bit gooey yet sturdy enough to eat out of hand. They're also chewy and crunchy and really just lovely. And with pecans in the crust, filling, and streusel, they're sure to please even the biggest pecan fans!
These Chewy Pecan Pie Bars are a delicious alternative to traditional pecan pie. You can cut them into squares, triangles, or any shape you like. Serve them warm or at room temperature. Add some ice cream if you like. Any way you serve them, I think you'll find them disappearing quickly and garnering requests for more!
Find more pie recipes in the Recipe Index.
More Pecan Pie Recipes