October 20, 2014
Praline Cream Pie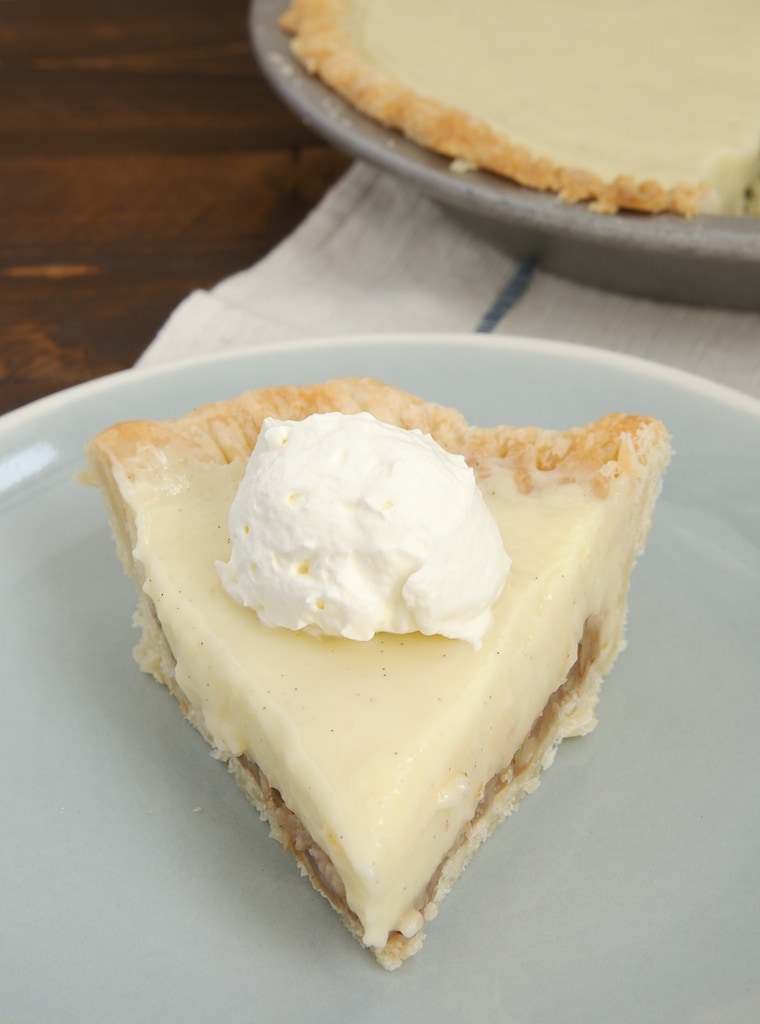 Recently as I was baking in my kitchen, I opened my refrigerator to get something or other and spotted the multiple pie crusts I had made earlier that day. I wondered briefly if anyone else gets in a pie-baking mode and can make nothing else. Anyone? Whether I'm alone or not, I've had pie on my brain lately. This is the time of year for pie, after all.
There will be more pie love coming soon on BoB, but today I'm so very excited to introduce you to this glorious pie. It all starts with a pie crust, followed by a praline filling, and then a whole lot of vanilla pudding on top of that. It's essentially a vanilla pudding pie, but with a sweet, nutty surprise inside.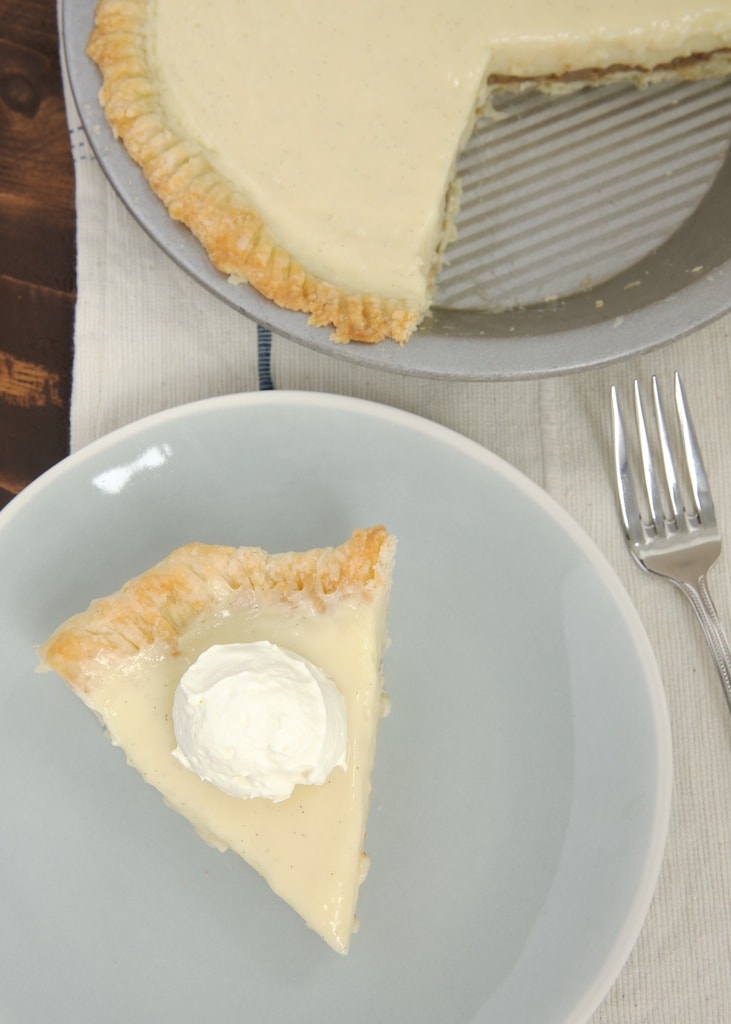 This recipe comes to us from Me, Myself, and Pie, a fantastic cookbook dedicated to all things pie. I opted to use my favorite pie crust recipe. This pie should work fine with most any pie crust, so feel free to rely on your go-to recipe. I also used my usual vanilla pudding recipe, using vanilla bean paste for those gorgeous vanilla bean specks.
I had to give away the vast majority of this pie. It's so good that I was afraid to be left alone with it for too long. If you're a fan of sweet pralines and vanilla, I think you'll love it just as much as I do!
Praline Cream Pie
Yield: 8 to 10 servings
Prep Time:30 minutes
Cook Time:25 minutes
Praline Cream Pie combines a sweet pecan filing with vanilla pudding for a cool, creamy, delicious dessert!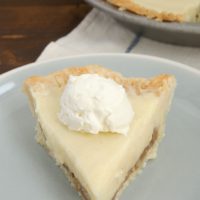 Ingredients:
Directions:
Prepare pie crust as directed. After fitting the crust into the pie plate, refrigerate for about 30 minutes.
Preheat oven to 425°F.
Line the crust with parchment paper (or aluminum foil), fitting the paper right up to the edges. Fill the lining with pie weights, making sure they cover the bottom all the way to the edges.
Bake the crust for 20 minutes, or until the edges are lightly browned.
Remove the crust from oven. Grabbing hold of the edges, carefully remove the lining and pie weights. If desired, bake the crust another 5 minutes for further browning.
Set the baked crust on a wire rack to cool.
Place the butter, brown sugar, pecans, and salt in a heavy saucepan. Cook over medium-low heat until the sugar is dissolved and the mixture is bubbly.
Pour the pecan mixture into the crust. Allow to cool to room temperature.
Prepare the vanilla pudding as directed, allowing it to cool for about 10 minutes before spreading it on top of the cooled pecan mixture.
Cover the pie with plastic wrap, placing the wrap directly onto the surface of the pudding. Refrigerate at least 2 hours before serving. If desired, garnish with sweetened whipped cream. Keep pie refrigerated.
Notes:
*I used vanilla bean paste in the vanilla pudding for a little aesthetic appeal. Vanilla extract will work just fine, though.
If you love pie, you won't want to miss a chance to win a copy of Me, Myself, and Pie. With more than 100 pie recipes, you're sure to find some new favorites!
UPDATE: Contest has closed. Congratulations to the winner!
Disclosure: I was provided a copy of Me, Myself, and Pie for my own use as well as for this giveaway. This post contains affiliate links.