Recently as I was baking in my kitchen, I opened my refrigerator to get something or other and spotted the multiple pie crusts I had made earlier that day. I wondered briefly if anyone else gets in a pie-baking mode and can make nothing else. Anyone? Whether I'm alone or not, I've had pie on my brain lately. This is the time of year for pie, after all.
There will be more pie love coming soon on BoB, but today I'm so very excited to introduce you to this glorious pie. It all starts with a pie crust, followed by a praline filling, and then a whole lot of vanilla pudding on top of that. It's essentially a vanilla pudding pie, but with a sweet, nutty surprise inside.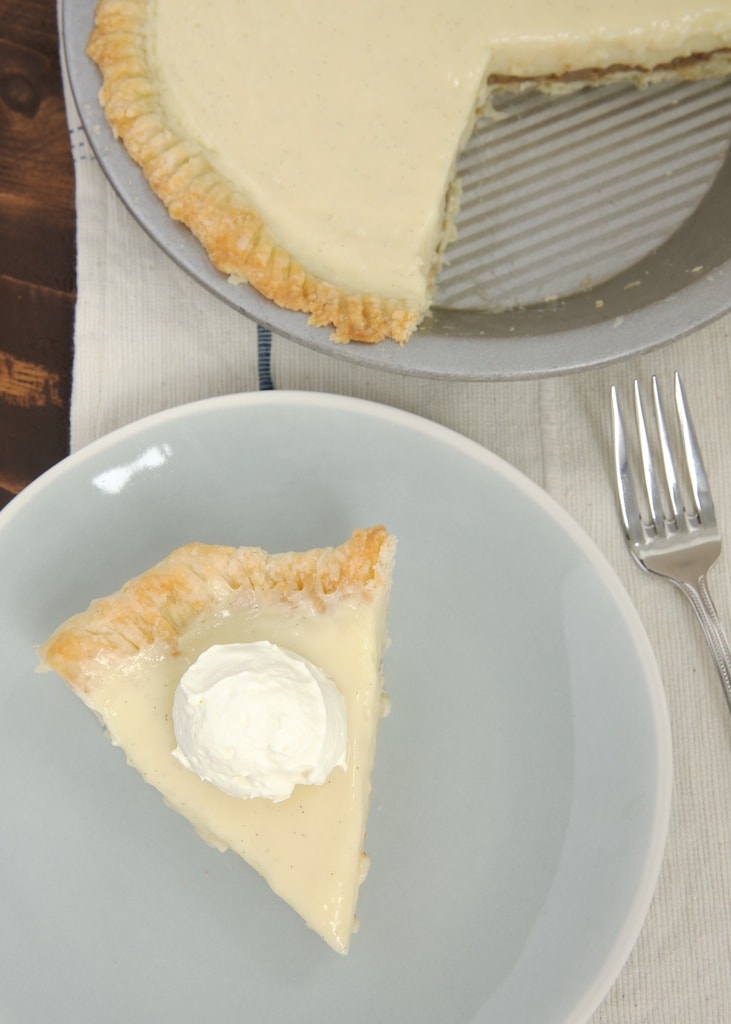 This recipe comes to us from Me, Myself, and Pie, a fantastic cookbook dedicated to all things pie. I opted to use my favorite pie crust recipe. This pie should work fine with most any pie crust, so feel free to rely on your go-to recipe. I also used my usual vanilla pudding recipe, using vanilla bean paste for those gorgeous vanilla bean specks.
I had to give away the vast majority of this pie. It's so good that I was afraid to be left alone with it for too long. If you're a fan of sweet pralines and vanilla, I think you'll love it just as much as I do!
If you love pie, you won't want to miss a chance to win a copy of Me, Myself, and Pie. With more than 100 pie recipes, you're sure to find some new favorites!
UPDATE: Contest has closed. Congratulations to the winner!
Disclosure: I was provided a copy of Me, Myself, and Pie for my own use as well as for this giveaway. This post contains affiliate links.