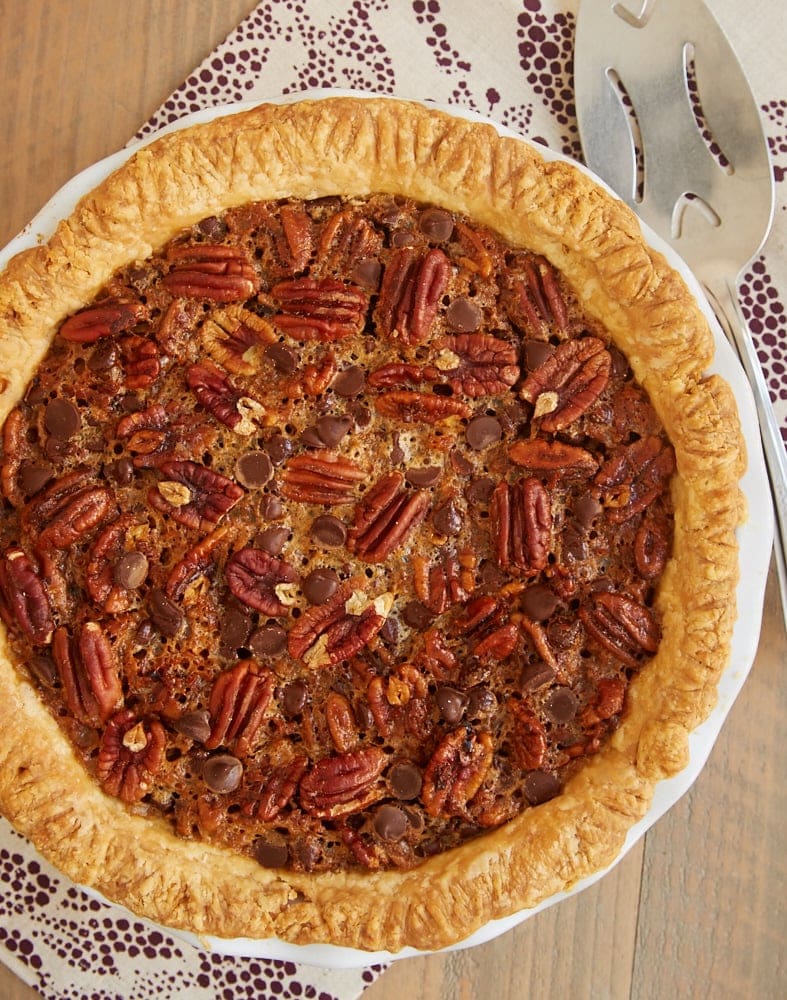 Pecan pie is one of my all-time favorite desserts. It's on my list of desserts that I can never seem to resist. I just love all that gooey filling and those crunchy pecans. I love it year-round, but I especially seem to crave it in the fall and during the holiday season.
Of course, I'm a recipe tinkerer, so I can't resist changing things up a bit. This pie is a variation of the same classic pecan pie I've been making for years. For a little something different, I decided to add a little coconut and chocolate. And that, my friends, was a very good decision.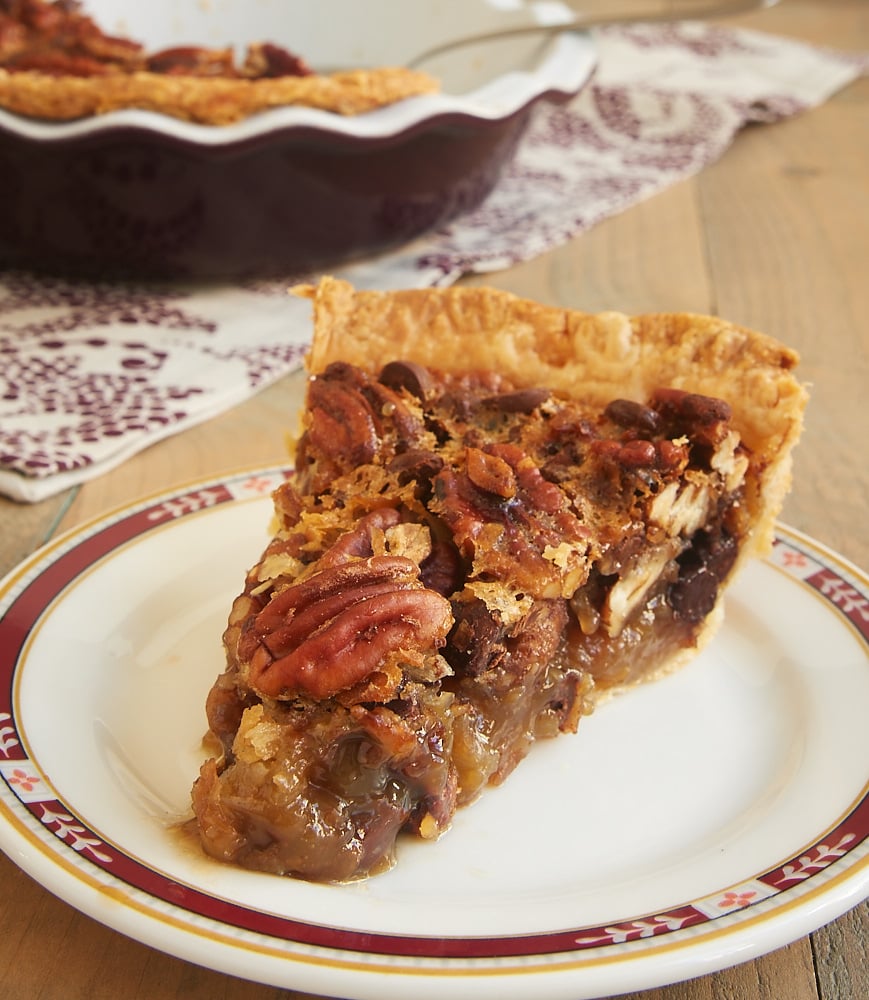 Pecan pie has such amazing flavor in its traditional form, but there's so much more flavor from the added chocolate and toasted coconut. More flavor than I would have expected, really. The components all complement each other in such a way that makes the finished pie greater than the sum of their parts.
Toasting the coconut is theoretically optional, but I highly recommend it for the great flavor it adds. It only takes a few minutes of effort and a little bit of oven time. If you're not already a pro at toasting coconut, be sure to see the note in the recipe for directions. Just remember to keep a close eye on the toasting process, as the coconut can go from toasted to burned fairly quickly.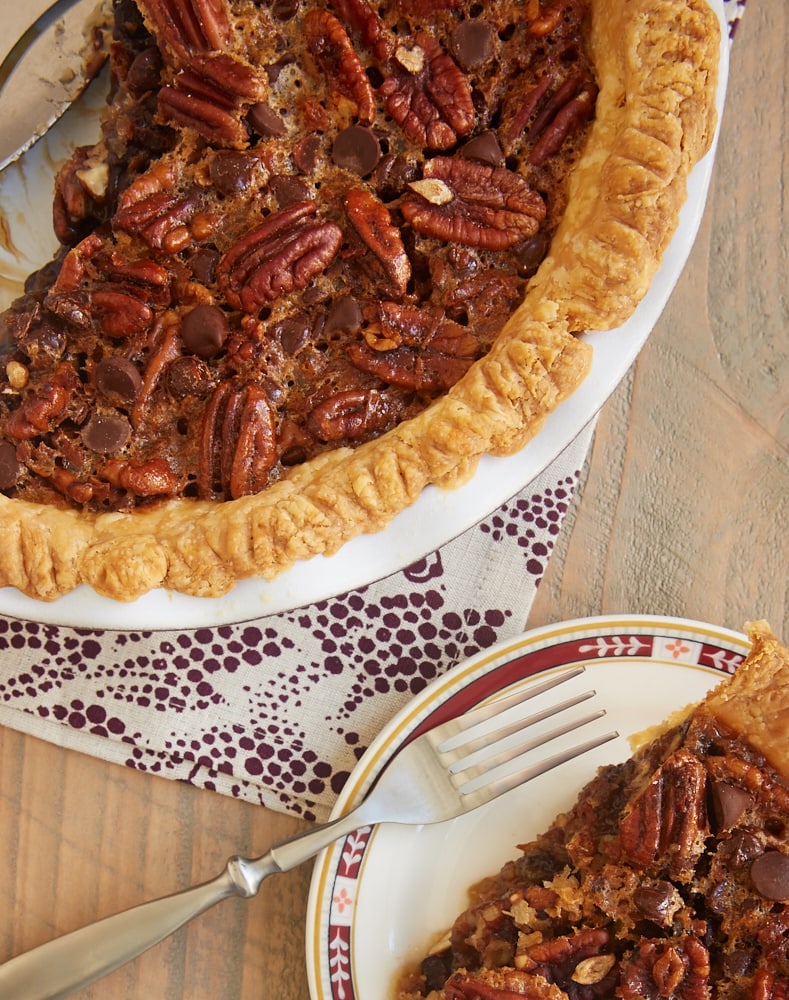 If you, too, love pecan pie but are looking for something just a bit different, give this pie a try. It has all the gooey, nutty deliciousness of the classic, but it just takes things a bit further with sweet, toasty coconut and rich chocolate chips. It may well become your new favorite take on pecan pie!
Find more pie recipes in the Recipe Index.