There's no slicing or serving with these Pecan Hand Pies. Just grab one and enjoy!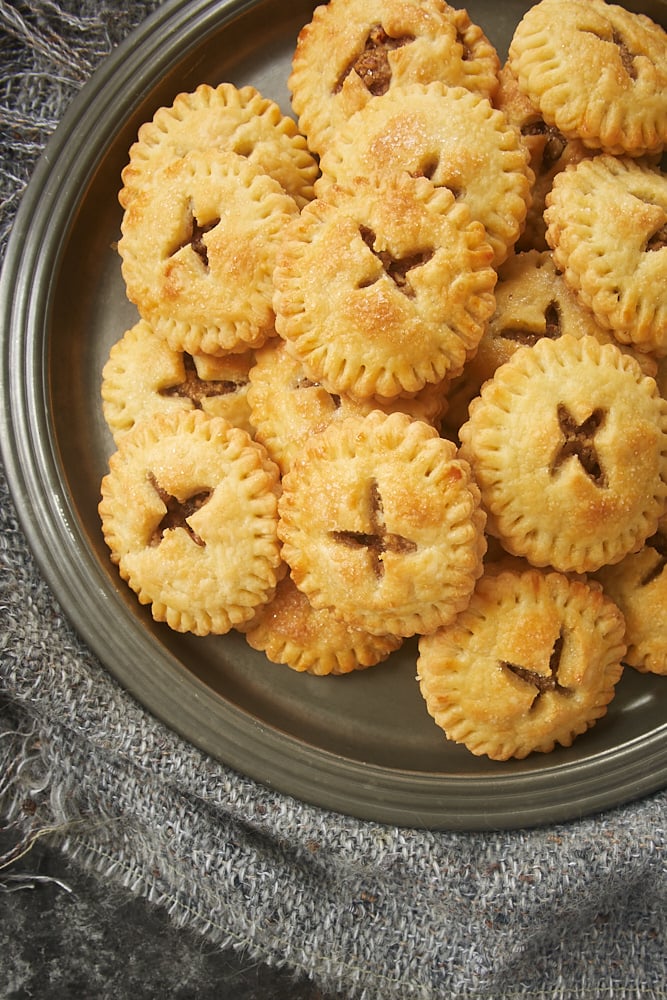 One of my all-time favorite desserts is pecan pie. It's been a staple in my baking for many years. I'm always thinking of new ways to make it, with additional flavors or some other twist. These Pecan Hand Pies are one of my favorite twists on the classic.
These little pies turn pecan pie into a grab-and-eat treat. There's no slicing and serving. Just pick up one of these and enjoy!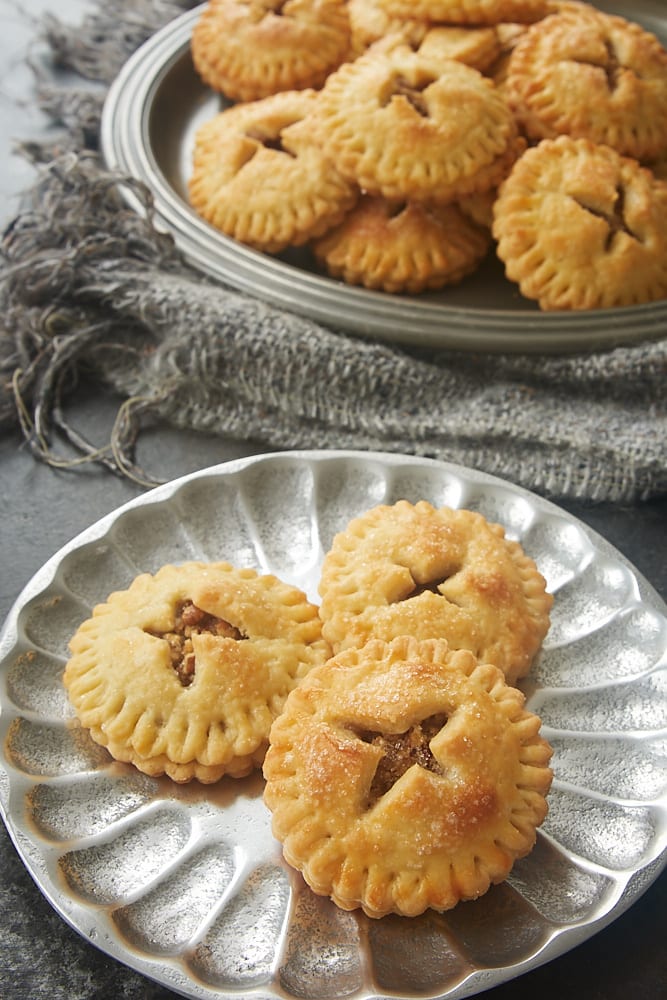 The filling is a little different than traditional pecan pie. It's less gooey with the absence of corn syrup. Instead, it's a simple mixture of butter, brown sugar, vanilla, and pecans that I think works better in for these pies. You'll still get the great flavor of a sweet pecan filling that you love.
For these pies, I like to use one of my favorite pastry doughs. You can, of course, use a traditional pie crust recipe, but this simple dough made with cream cheese is perfect for hand pies and mini pies. It mixes easily and handles so well. I almost always use a food processor to make this dough, but you can mix it by hand as you normally would mix a pie crust.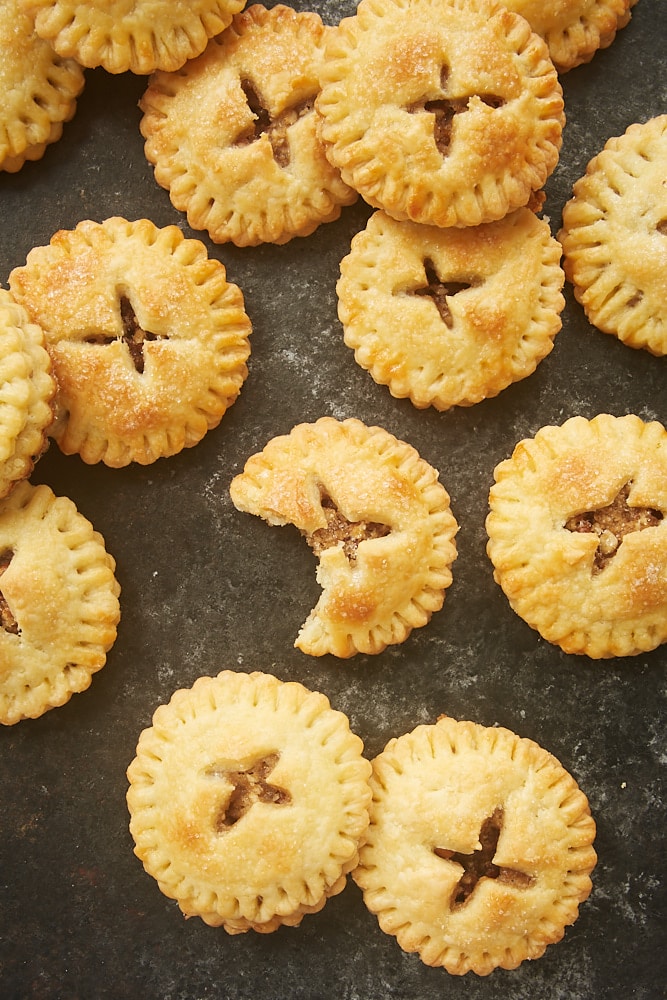 Unlike a lot of baked goods, these pies are actually better the day after they're baked. That makes them a great make-ahead dessert for those of us who like to get things done in advance. That also makes them great for gifting if you like to make homemade treats for friends and family.
These Pecan Hand Pies are a great alternative to traditional pecan pie, especially for those of you who don't like to use corn syrup or don't have easy access to it. Plus, they're just the kind of individual treats that add a perfect grab-and-eat option to dessert time!
Find more pie recipes in the Recipe Index.
More Hand Pie Recipes