Cranberry Cheesecake Pie is a magical blend of pie and cheesecake. It's sweet, tart, and absolutely delicious!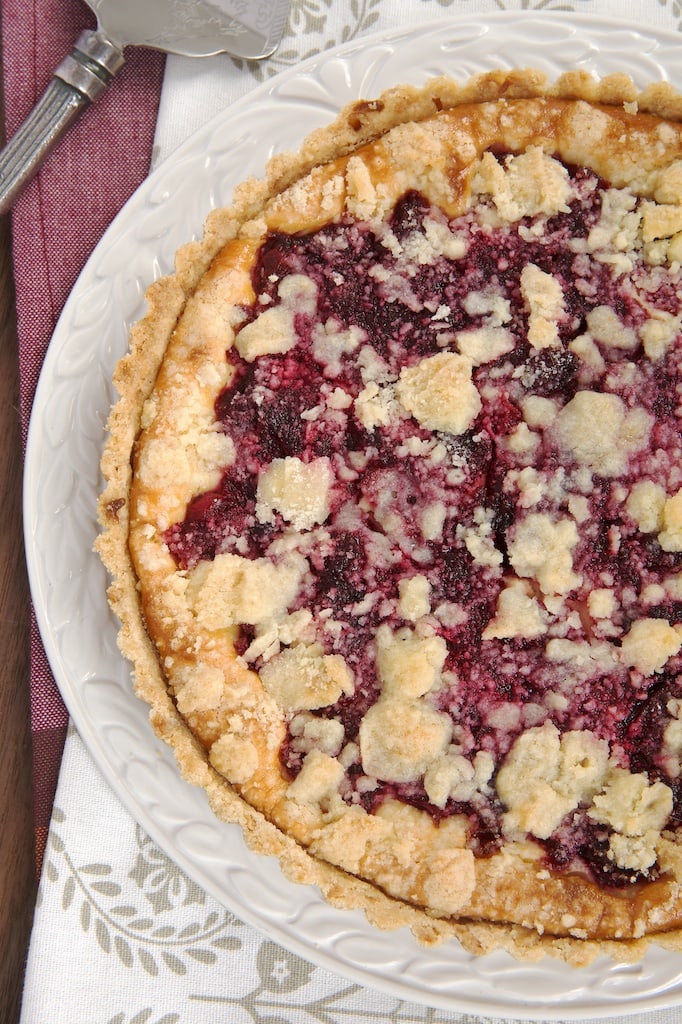 I've never been a big fan of cranberry sauce with my Thanksgiving turkey. I know that puts me in the minority, but it's just not my thing. That's, of course, not to say that I don't enjoy cranberries and cranberry sauce in other ways. And those ways mostly involve dessert.
This particular cranberry dessert is a new favorite for us. It is a fabulous pie-cheesecake hybrid that features that great sweet/tart cranberry flavor in a big way. It's smooth, cool, creamy, and absolutely delicious.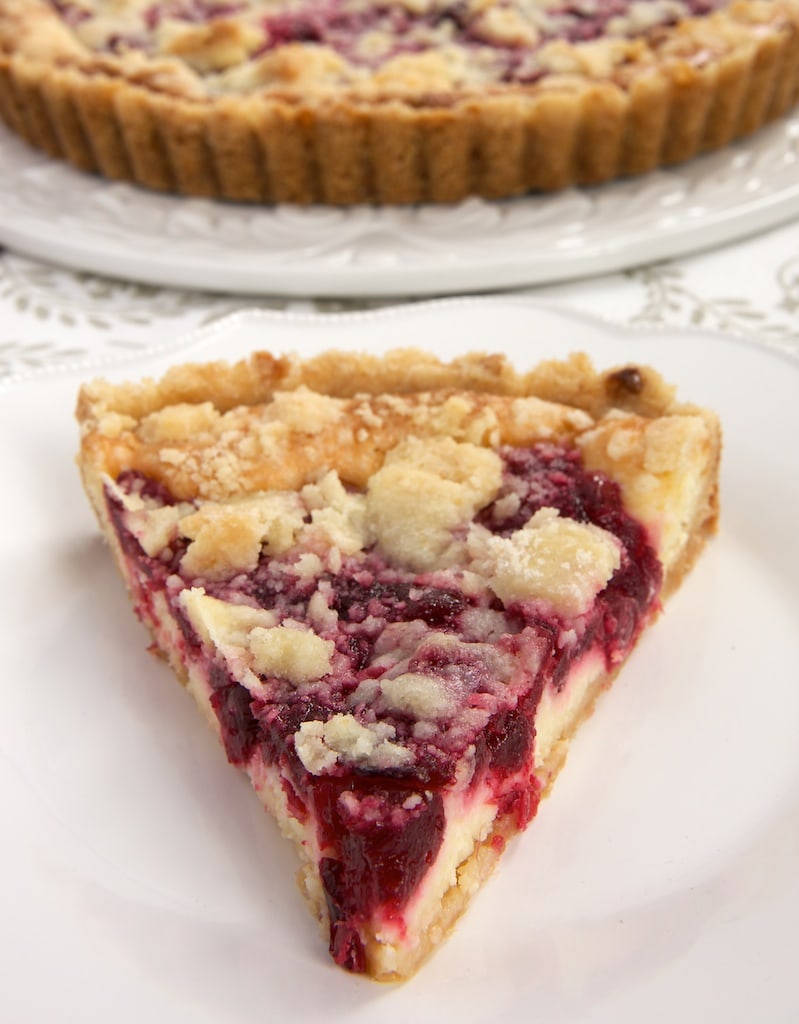 There are so many layers going on here. And if you have followed me for a while, you know that makes me so very happy, as I just adore layered desserts. This one starts with a simple buttery crust. That's followed by a thin layer of cheesecake. Then the cranberry sauce shows up for the party. And it's all topped with a crumb made from part of the crust mixture. It's really beautiful in its rustic way.
Let's have some real talk for a minute. The cranberry filling is essentially a homemade cranberry sauce. If you want to skip that step, you can always use your favorite store-bought cranberry sauce. Or, use your favorite homemade variety. Either is fine as long as you feel it will convey well to dessert.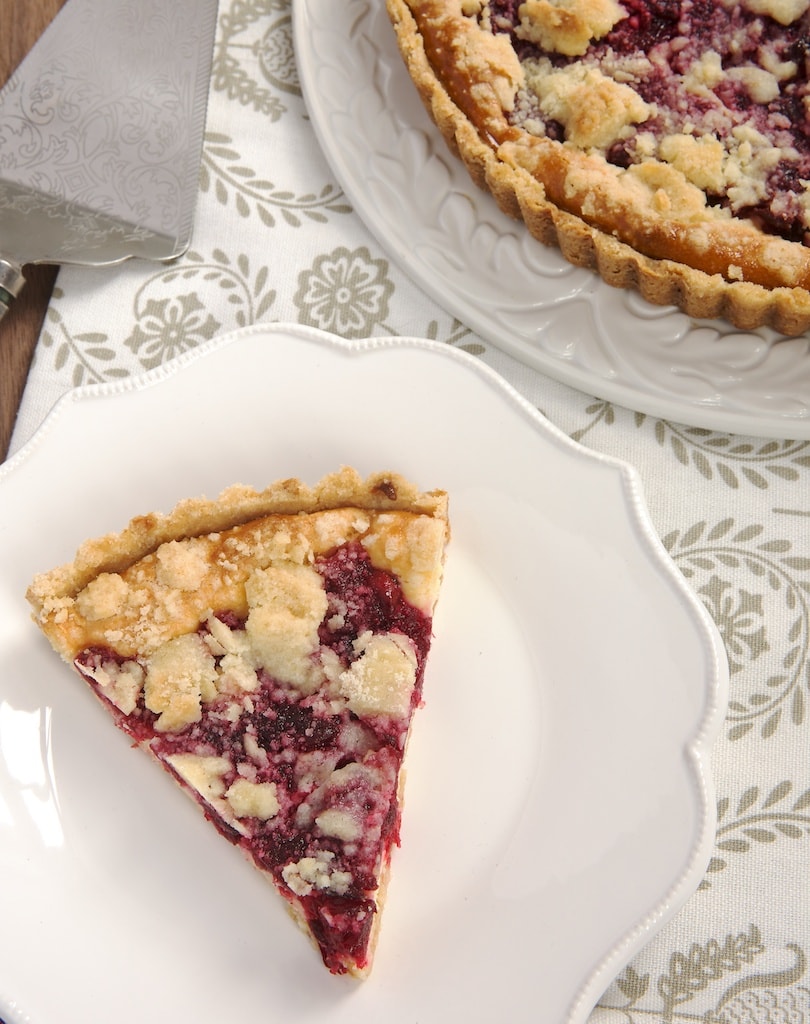 This Cranberry Cheesecake Pie is a great addition to your Thanksgiving dessert table. If you're looking for even more Thanksgiving dessert ideas, be sure to see my Best Thanksgiving Pies and Best Thanksgiving Desserts.
More Cranberry Dessert Recipes
This recipe was originally developed in collaboration with Go Bold with Butter, where I am a paid contributor.