November 28, 2006
Pecan Pie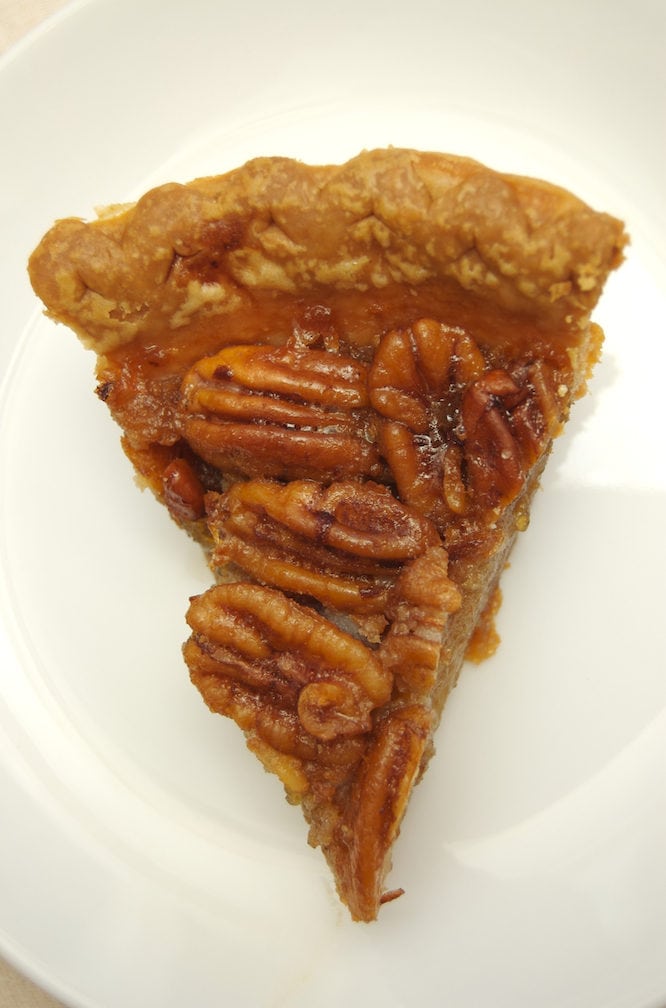 Now, I know that very recently I made smaller versions of this, but in my defense I had no choice but to make a pecan pie. It was Thanksgiving. It's tradition. I always make pecan pie. My sister asked nicely. And, this one is a bit different from those wee ones.
Several years ago, I was smart enough to ask my great aunt, who was a very good cook, for her pecan pie recipe. Now, at the time, she was generally responsible for pecan pie contribution for family gatherings. However, I wanted to know how to make it myself. Now that she is no longer with us and I have the recipe, I now make pecan pie. Whether they say it to humor me or not, everyone says it tastes just like hers. Trust me, there is no greater compliment than that.

I had to work the day before Thanksgiving, and I had spent Tuesday baking cakes. My master plan was to make the pecan pie Wednesday night when I got home from work. Since we all know about what happens to the best-laid plans, it will come as no surprise that I came home to find Quinn sick and in bed. The implications of that? I had to brine a turkey and finish making bread. So, the part of my plan that involved making a pie crust had to be scrapped, and I humbled myself and used a store-bought crust. I comforted myself with the memory of my aunt using store-bought, too.
This pie is so simple to make. Seemingly much too simple for how good it is. My only helpful hint is not to underbake it. Now, this pains me greatly since I tend to underbake just about everything. But, trust me, if you don't bake it thoroughly, the filling won't set and will run all over the pie pan.
I usually make this pie again for Christmas, although this year I may try something else. I have several days off before Christmas, so I should have time to make what I've got in mind. We'll see if I can get away with not making this traditional dessert. Not that I'll stray too far from my beloved pecan.
Need pie crust help? Try BoB's Pie Crust Tutorial.
Pecan Pie
Yield: 8 to 10 servings
Prep Time:20 minutes
Cook Time:45 minutes
Classic Pecan Pie is simple to make and a pleasure to eat!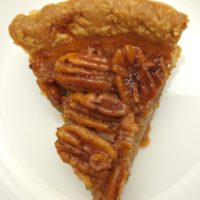 Ingredients:
3 large eggs
1 cup light corn syrup
3/4 cup granulated sugar
1/4 cup unsalted butter, melted
1 teaspoon vanilla extract
1/4 teaspoon salt
1 & 1/2 cups pecan halves
9″ pie crust, homemade* or pre-made
Directions:
Preheat oven to 350°F.
Place the eggs in a large bowl. Beat lightly. Add thecorn syrup, sugar, butter, vanilla, and salt. Mix well.
Stir in the pecans. Pour into pie crust.
Bake for 45 minutes or until the center is set. Cool completely before serving.