Millionaire pie is a retro no-bake dessert that combines crushed pineapple, pecans, and coconut with a fluffy whipped filling. My version pairs a few shortcuts with a homemade graham cracker crust and whipped cream for the best millionaire pie yet!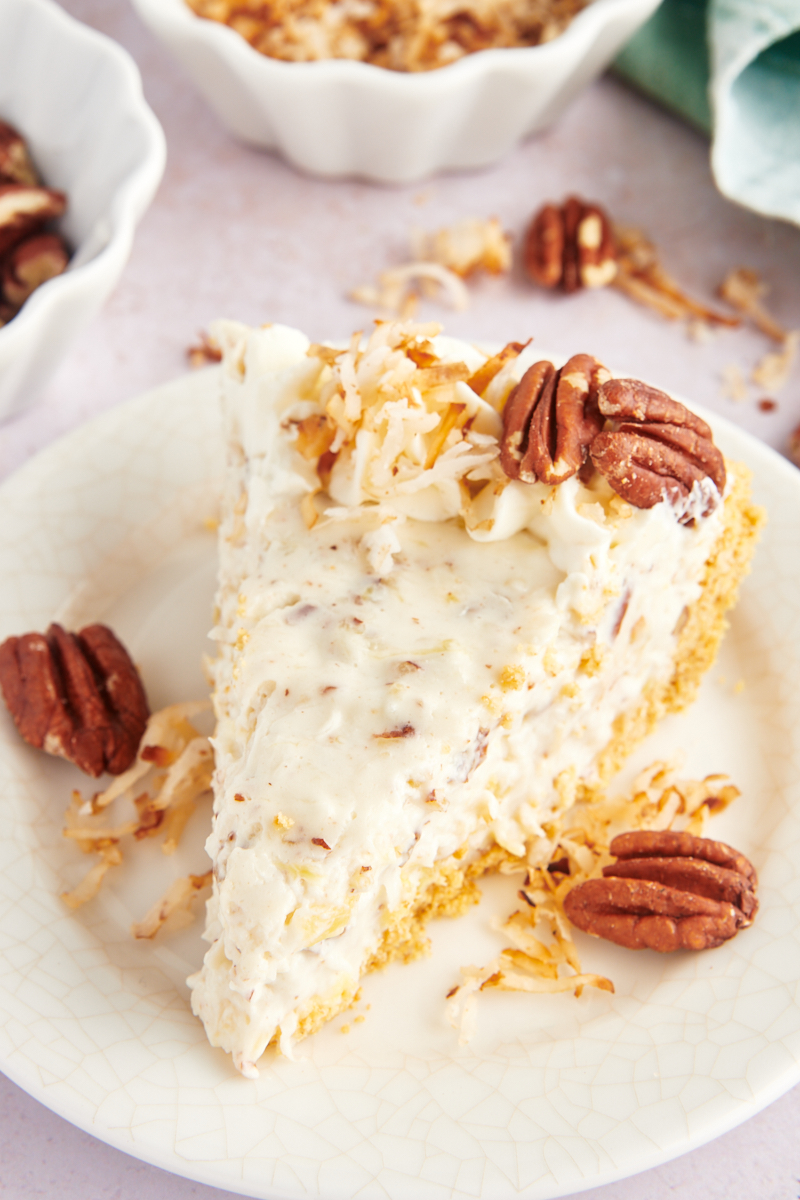 No-Bake Million Dollar Pie
While I enjoy baking, there's something to be said for a no-bake dessert during the hot, humid summer months. When you can enjoy an indulgent dessert without having to turn on the oven, that's always a win in my book—but a lot of those no-bake desserts are heavy on the packaged store-bought ingredients, making them cloying, overly-sweet, or otherwise lackluster.
This millionaire pie recipe is the perfect compromise. Sweetened condensed milk and canned pineapple make it convenient, while whipping your own heavy cream and making a graham cracker crust from scratch give it that homemade flavor. And you still don't have to turn on the oven!
If you haven't had millionaire pie before, you're in for a treat. Also known as million dollar pie, it all starts with a buttery graham cracker crust. This is filled with a light, fluffy mixture pecans, pineapple, coconut, and lemon juice. Nutty, tropical, and citrusy; crunchy, creamy, and smooth—you get so many layers of flavor and texture in every bite! There's really nothing like it.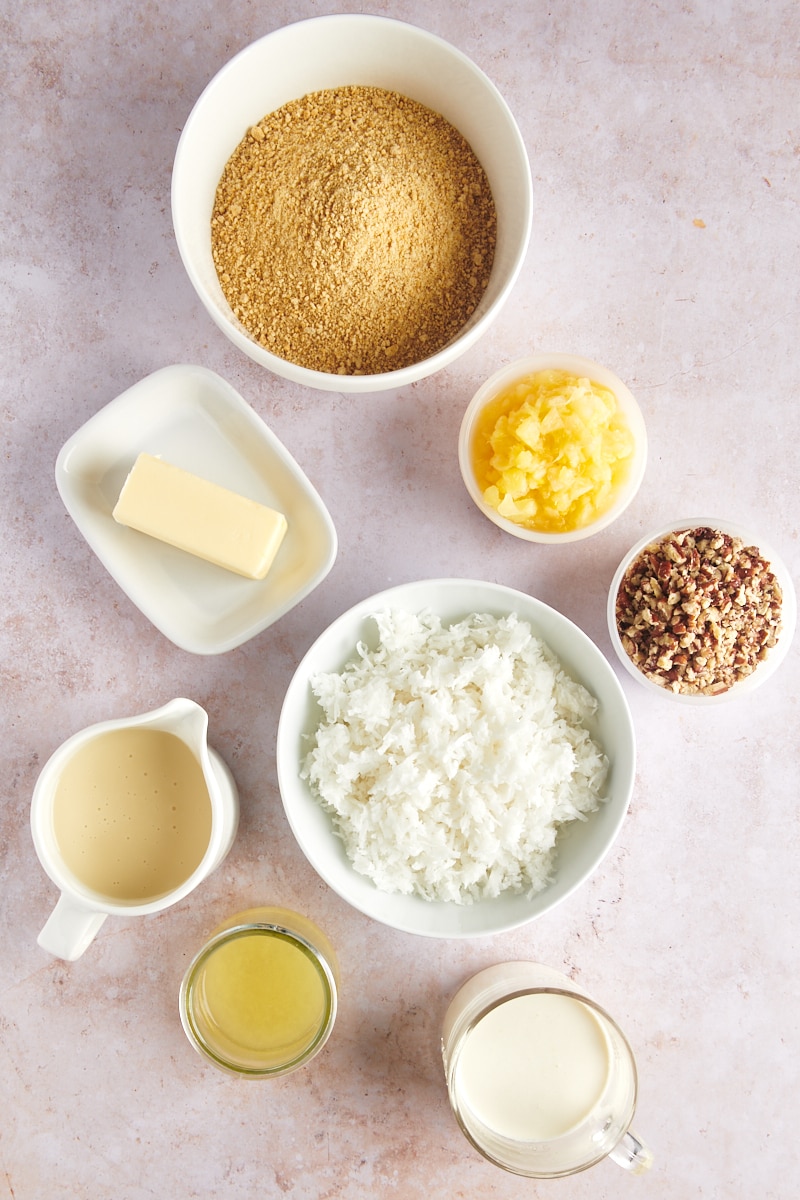 What You'll Need
Scroll down to the recipe card to find the ingredient quantities and recipe instructions.
Crust:
Filling:
Sweetened shredded coconut – While you can use unsweetened, note that the finished pie will be slightly less sweet.
Crushed pineapple – Drain this well to keep your filling from deflating.
Pecans
Sweetened condensed milk
Fresh lemon juice – You'll need the juice from about 2 medium lemons.
Heavy cream – Don't substitute half-and-half or whole milk. It won't work in this recipe!
Garnish:
Sweetened whipped cream – You can use store-bought or make your own whipped cream.
Toasted coconut
Pecan halves – These look nicer for garnish, but you can use less expensive pecan pieces if you prefer.
Are Condensed Milk and Evaporated Milk the Same Thing?
No, condensed milk and evaporated milk are not the same thing. Although they are both made with thickened cow's milk, condensed milk is sweetened, while evaporated milk is unsweetened. Using condensed milk means you don't need to add any additional sugar to the millionaire pie filling.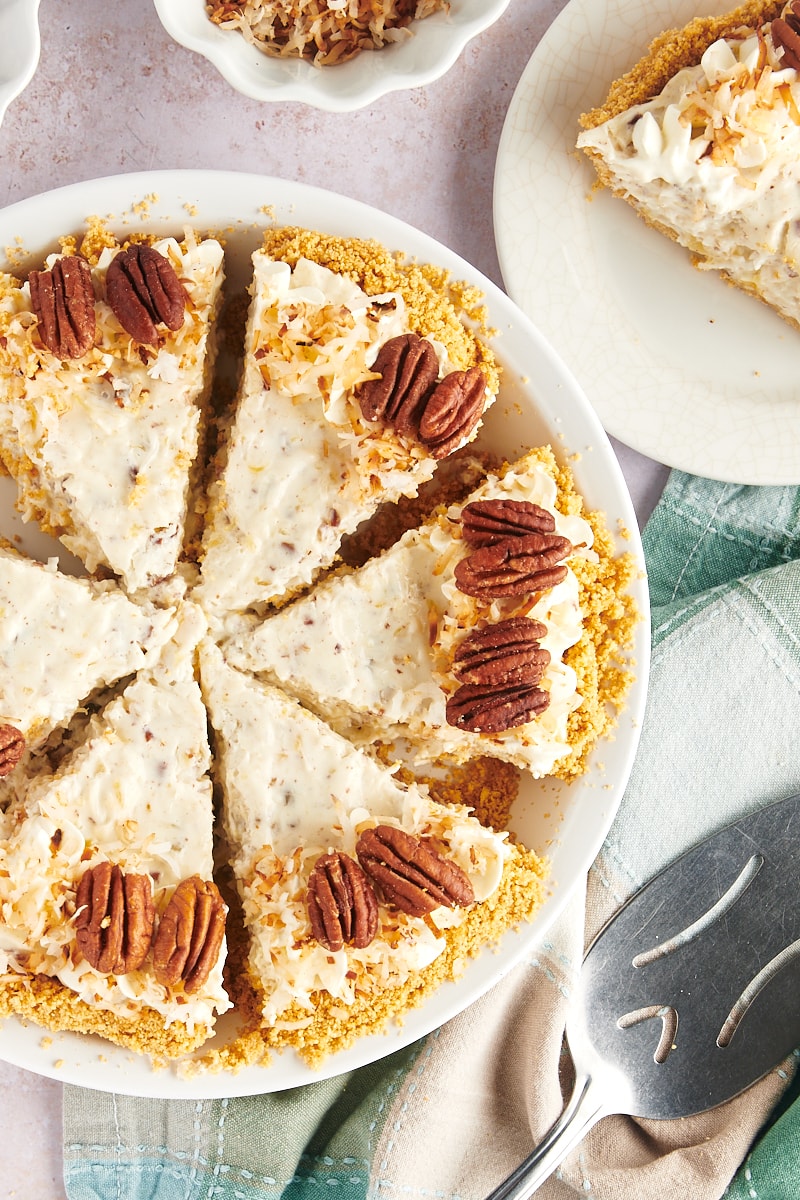 How to Make Millionaire Pie
While this no-bake pie is easy to make, do note that it needs to be refrigerated overnight, so you'll need to make it a day ahead of time.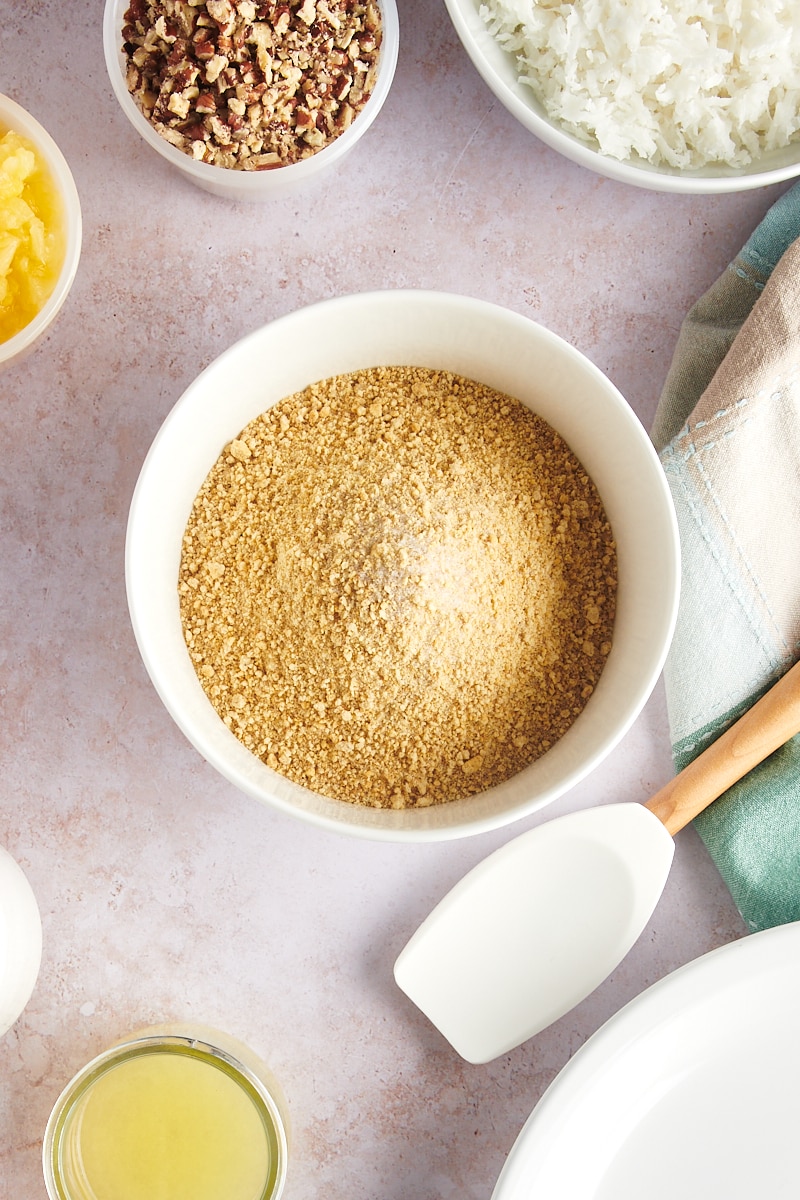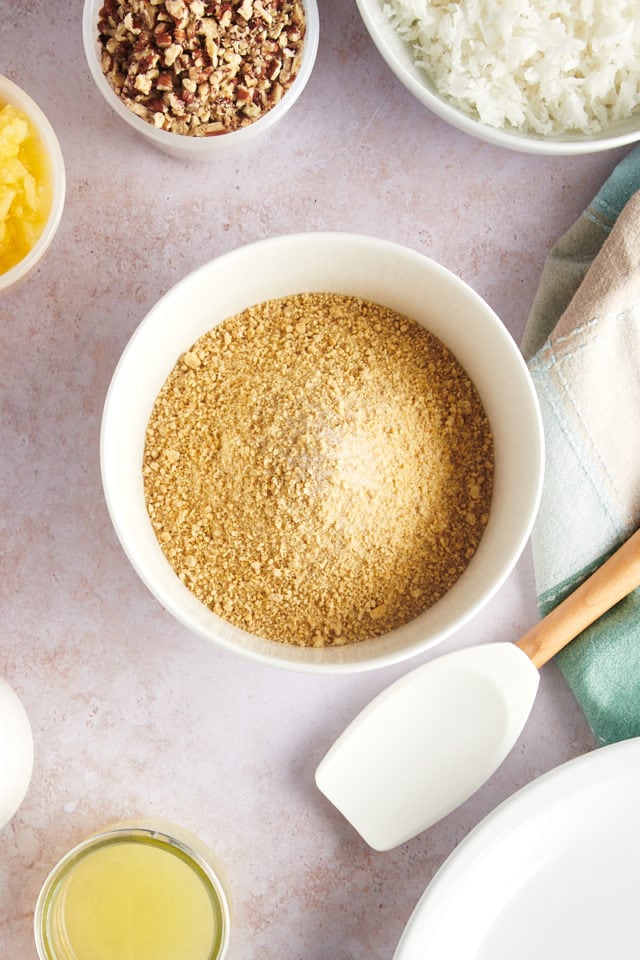 Mix the crust ingredients. Combine the graham cracker crumbs and salt in a medium bowl, then pour in the melted butter. Stir until the crumbs are evenly moistened.
Form the crust. Press the crust mixture into the bottom and up the sides of a 9-inch pie pan, tart pan, or springform pan and chill in the refrigerator.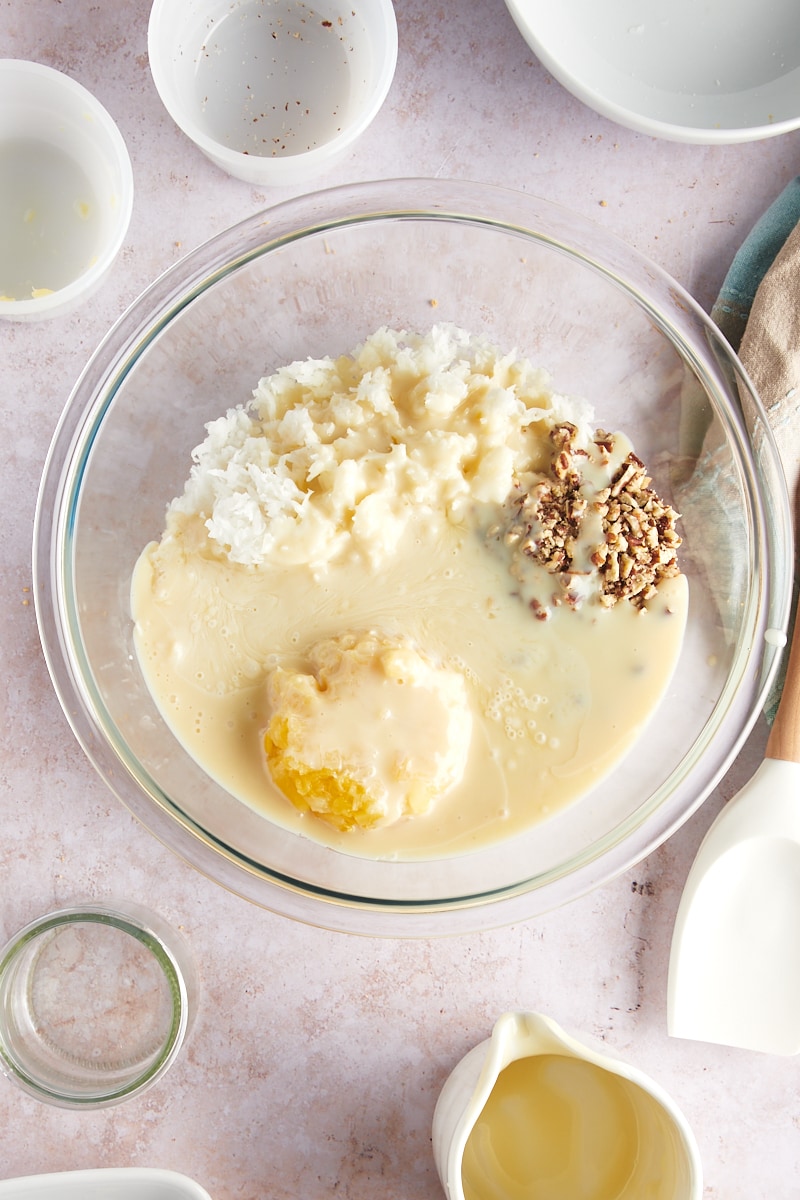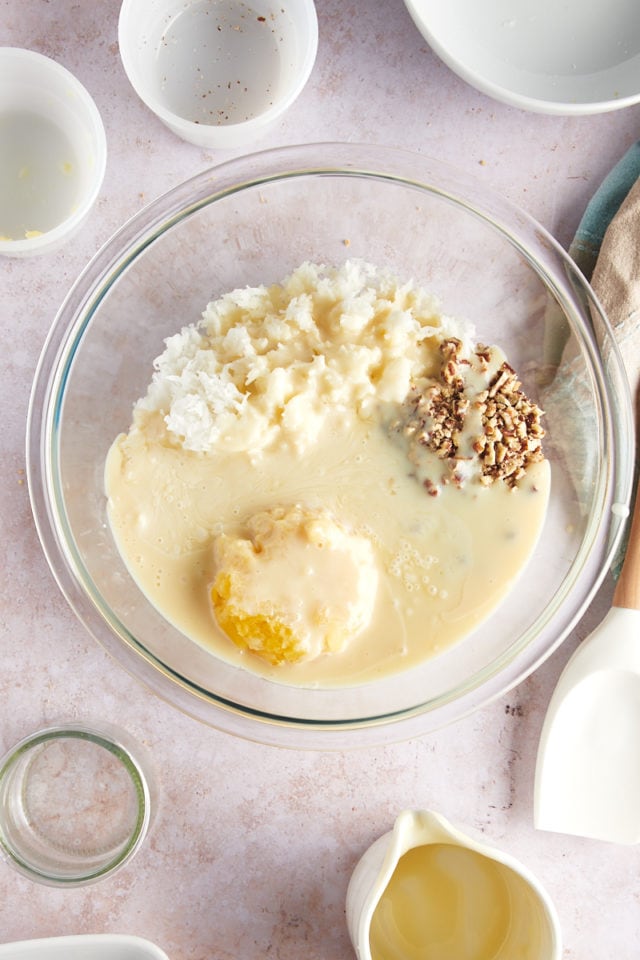 Start the filling. In a large bowl, combine the coconut, pineapple, pecans, condensed milk, and lemon juice.
Whip the cream. In another mixing bowl, whip the heavy cream until it forms stiff peaks.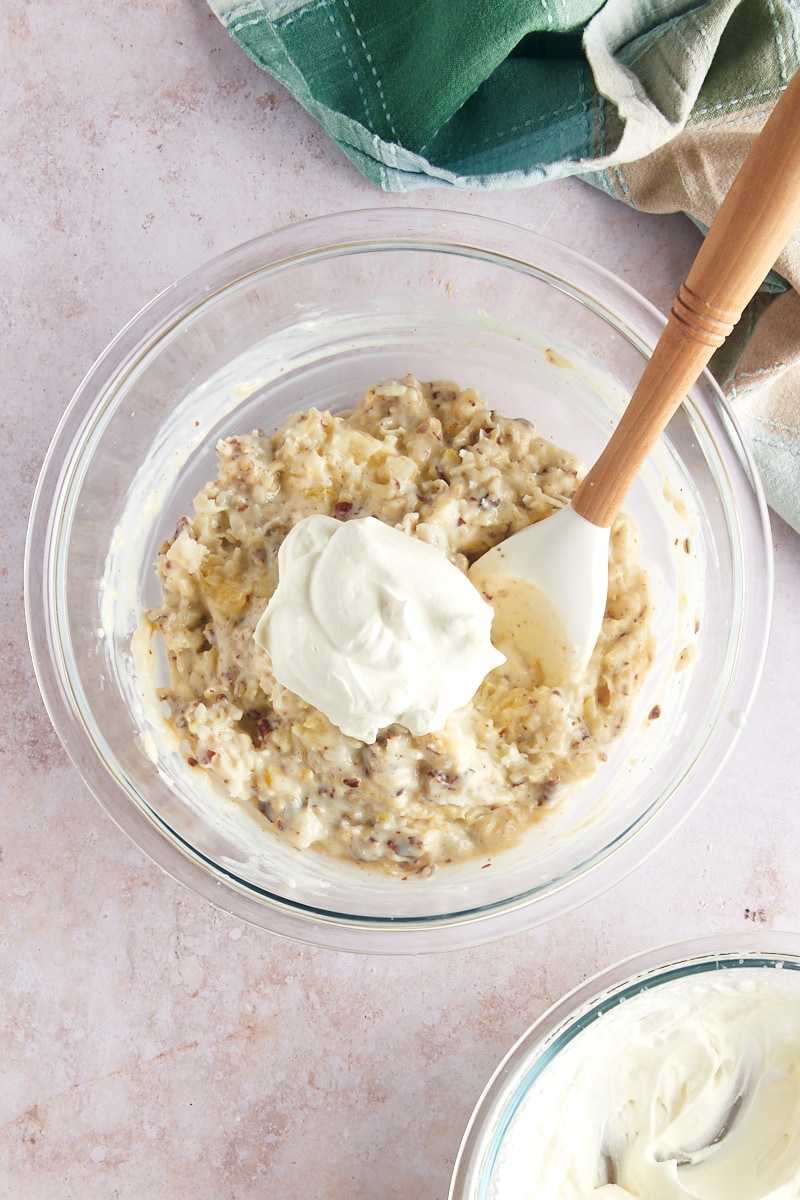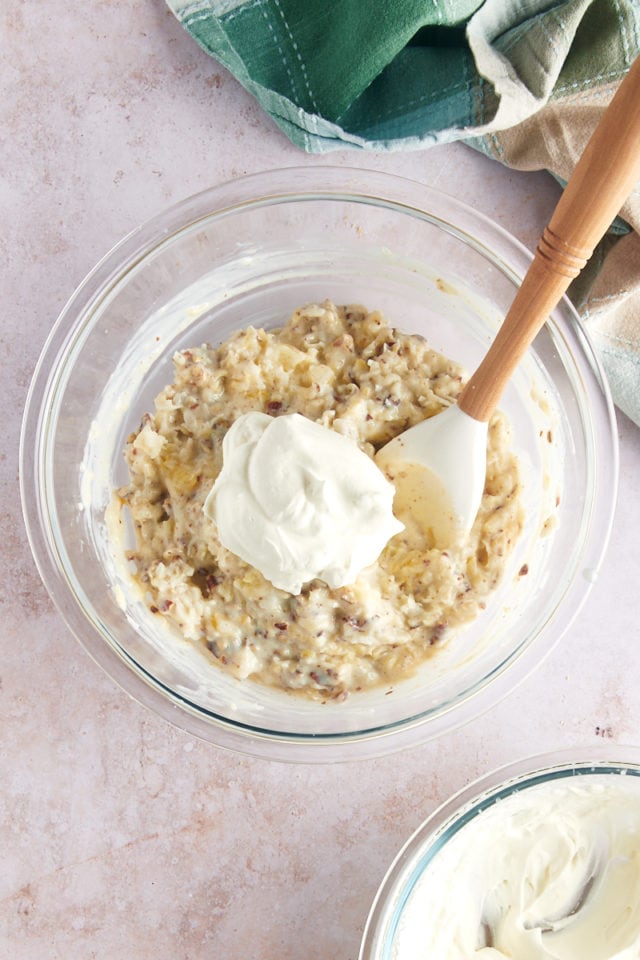 Finish the filling. Fold about a quarter of the whipped cream into the coconut mixture. Then, gently fold in the remaining whipped cream.
Chill. Spread the filling into the pie crust, then cover and refrigerate the pie overnight.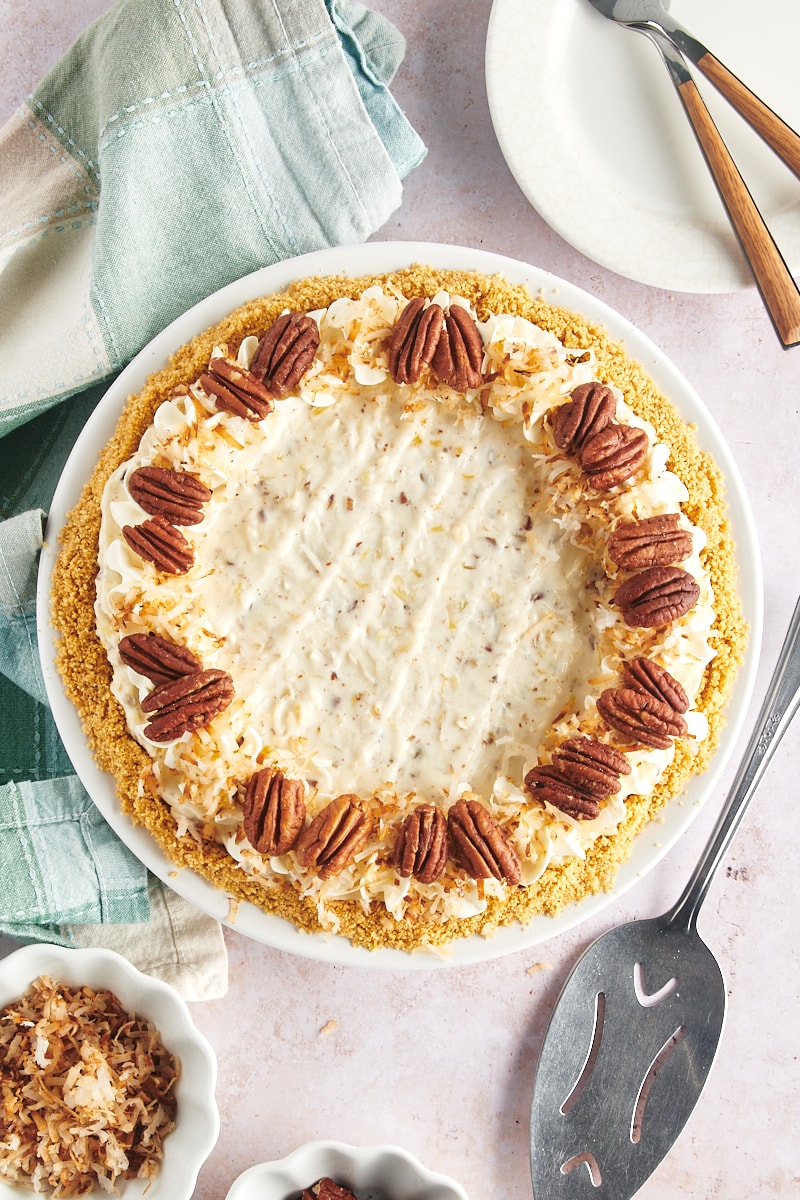 Serve. Garnish millionaire pie with additional whipped cream, toasted coconut, and pecans, then serve.
Tips for Success
As you can see, this millionaire pie is quite simple to make. Here are some additional tips and shortcuts to help make it even easier!
Adjust the crust mixture. If the crust mixture feels too wet, add more graham cracker crumbs or a small amount of sugar. If it's too dry, add up to a tablespoon of melted butter.
Or buy a pie crust. To save time, you can use store-bought graham cracker crust instead of making it from scratch.
Be patient. To keep the pie from making a mess when you cut into it, be sure to chill it for at least 8 hours before slicing.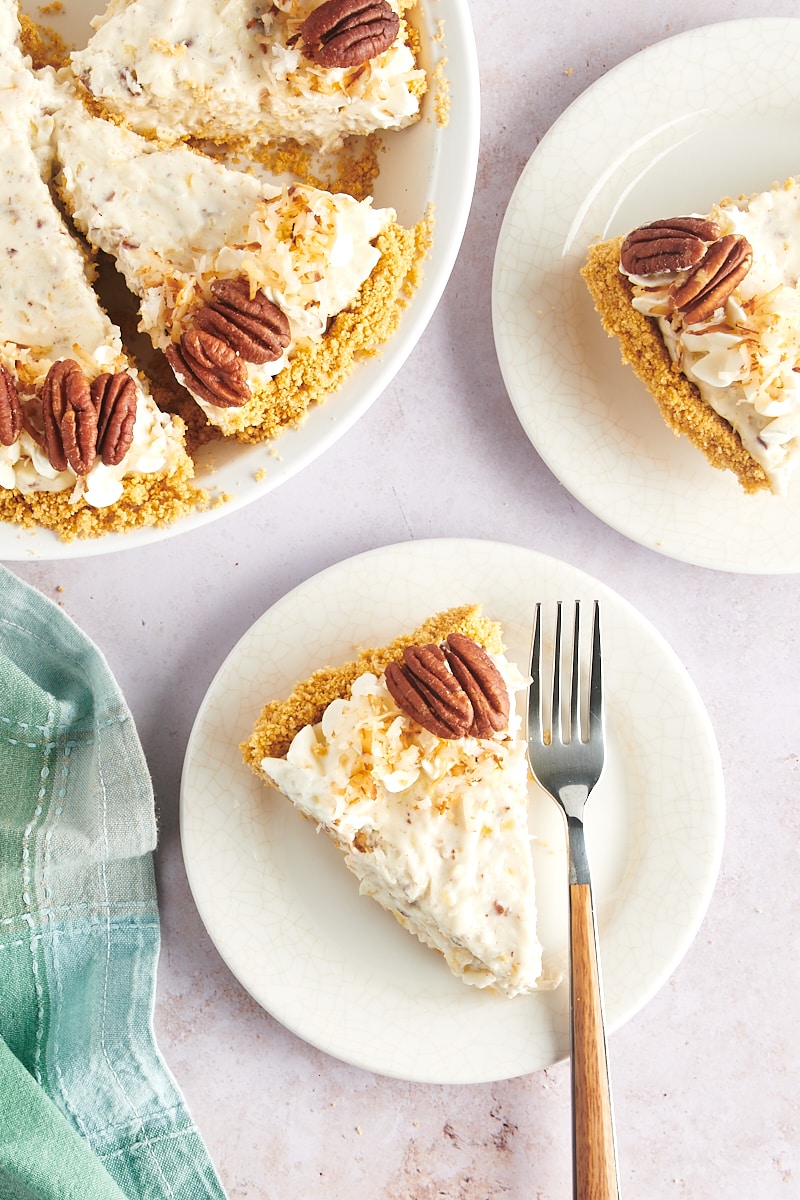 Variations
Like other icebox pie recipes, everyone seems to have their own favorite version of millionaire pie—which means there's plenty of room for variation! Try swapping the lemon juice for lime juice, add chopped maraschino cherries for a little extra sweetness (and a pretty pink hue), or switch out the graham cracker crust for a shortbread or pastry crust.
How to Store
Store millionaire pie covered in the refrigerator for up to 4 days. Note that if you've garnished the top with whipped cream, it will deflate a bit after a day or so.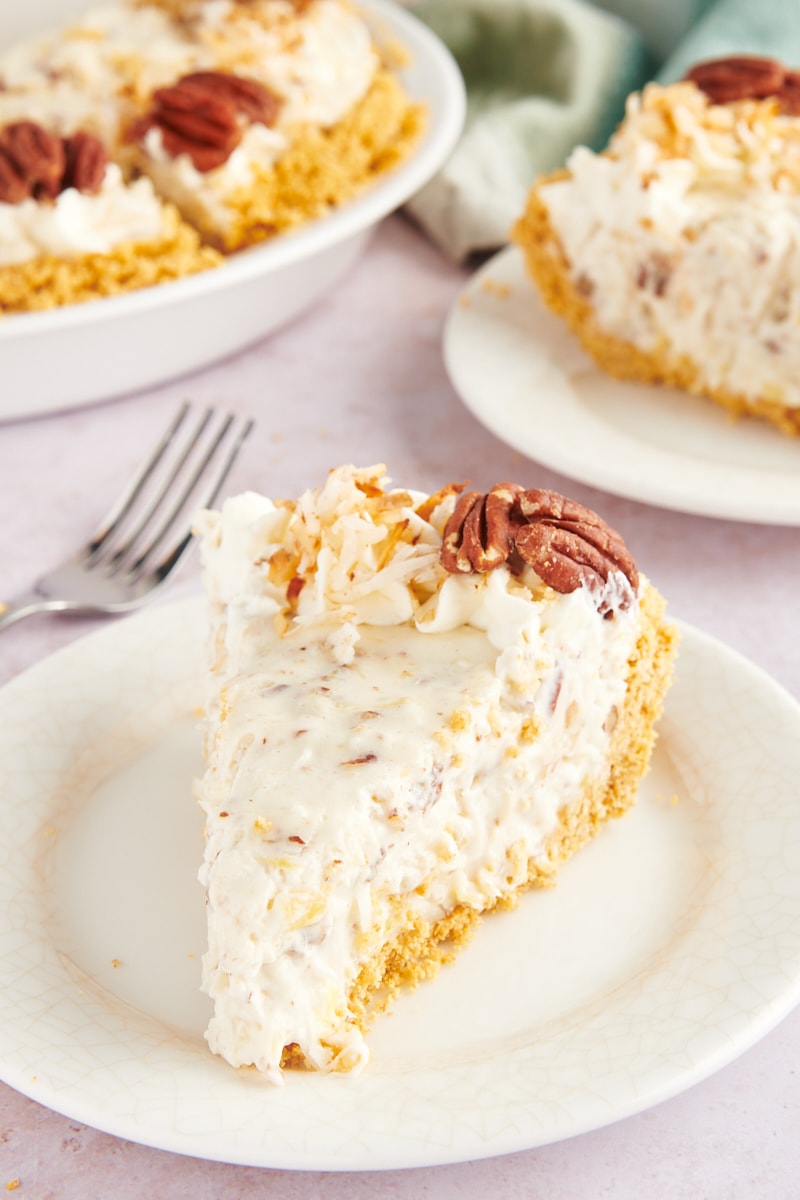 Can This Recipe Be Frozen?
Wrapped well, millionaire pie will keep in the freezer for up to 3 months. Let it thaw in the refrigerator before serving.
More No-Bake Dessert Recipes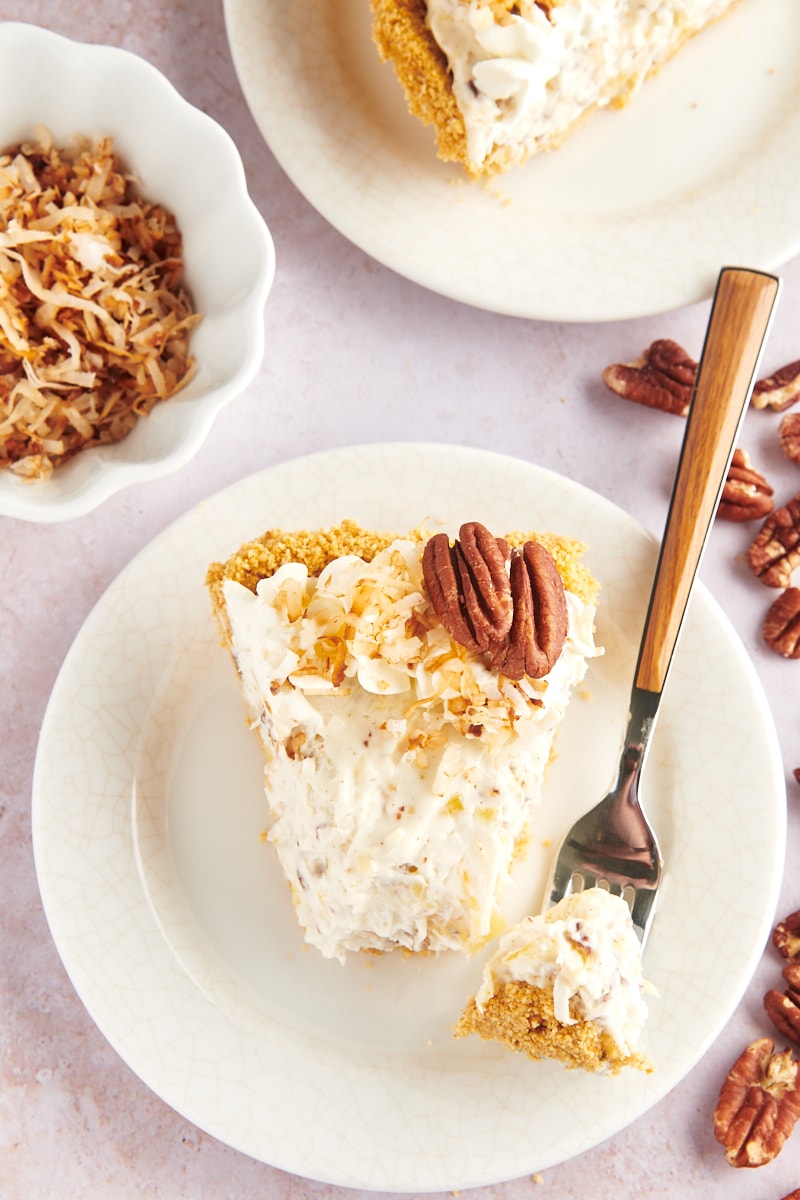 Video Tutorial: Millionaire Pie