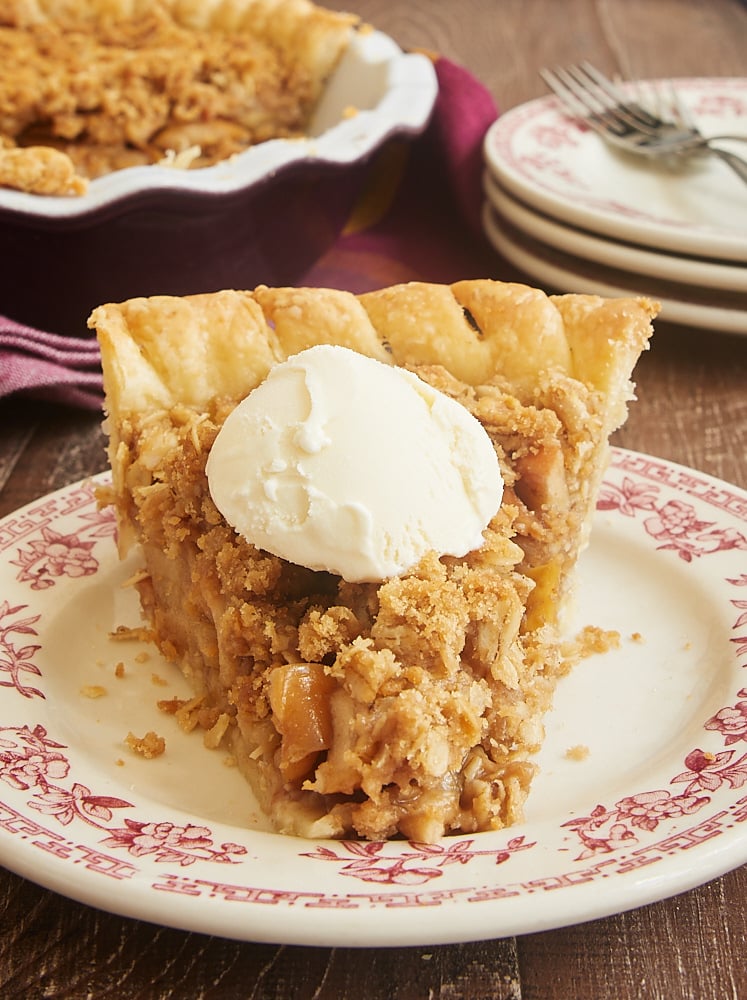 If you're a big fan of apples, then you've likely had plenty of experience with eating apple pie. It's such a simple dessert, yet it never fails to deliver on its deliciousness.
While the classic versions of apple pie often feature a lattice top or some other variation of a double crust, I have a weakness for crumb topping. Honestly, I love crumb toppings in most any dessert situation, but the buttery, cinnamon-y crumb on top of this Apple Crumb Pie is just heavenly.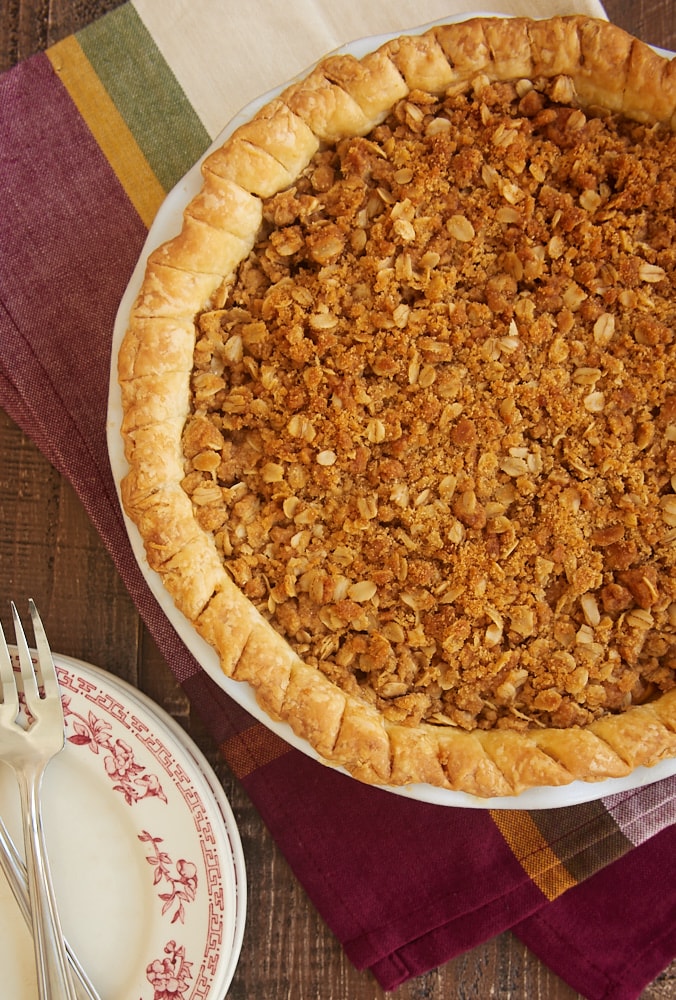 The crumb topping keeps things simple with the basics: butter, flour, brown sugar, and oats. Added to that is a bit of cinnamon for some extra flavor. The spice doesn't stop there, though, because the filling is full of fall spices. I use a spice combination that I really like for this pie, but feel free to adjust the blend to your tastes.
Don't discount the extra step of cooking the apples before adding them to the pie. Those few minutes of stovetop time soften the apples a bit so the pie doesn't have to bake quite as long, keeping your crust in good shape. Plus, it lets the apples, brown sugar, and spices all meld together to coat the apples in a caramel-like sauce filled with flavor. So worth those extra few minutes and one more pan to clean.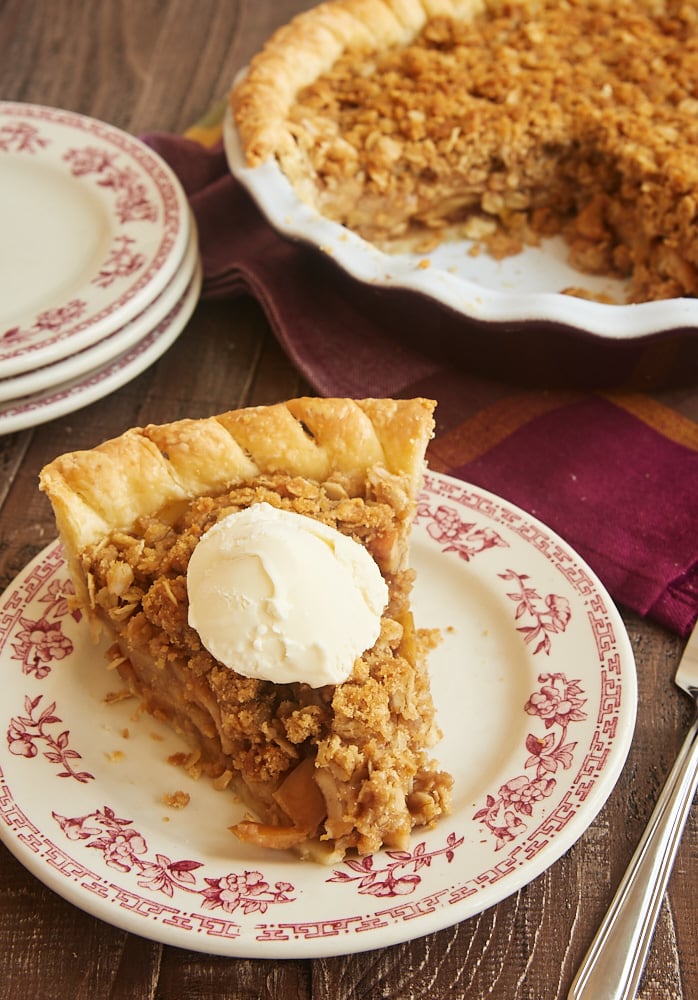 Most any 9-inch pie crust recipe can be used for this pie, but I've included my go-to crust in the recipe. I like this all-butter crust for most any pie, as it's easy to make and always bakes well.
Of course, this pie is a perfect choice for fall. But I'll happily bake one any time I've got fresh apples. If you're a fan of apples and fall spices and buttery crumb toppings, then I think you'll join me on this Apple Crumb Pie bandwagon.
Find more pie recipes in the Recipe Index.