Oh, cranberries. I do love baking with them, but I don't like their short season of availability. Of course, that scarcity is likely part of their appeal. That's some kind of mind game, isn't it? Regardless, I think it's really more about that wonderful tart flavor.
Anyway, after weeks of supermarket stalking, I was so excited when I saw fresh cranberries available that I bought far too many and started mapping out my cranberry baking spree.
One of the first things I wanted to make was this simple Cranberry Buckle. If you aren't familiar with a buckle, it's essentially a delicate cake that "buckles" under the weight of fruit on top.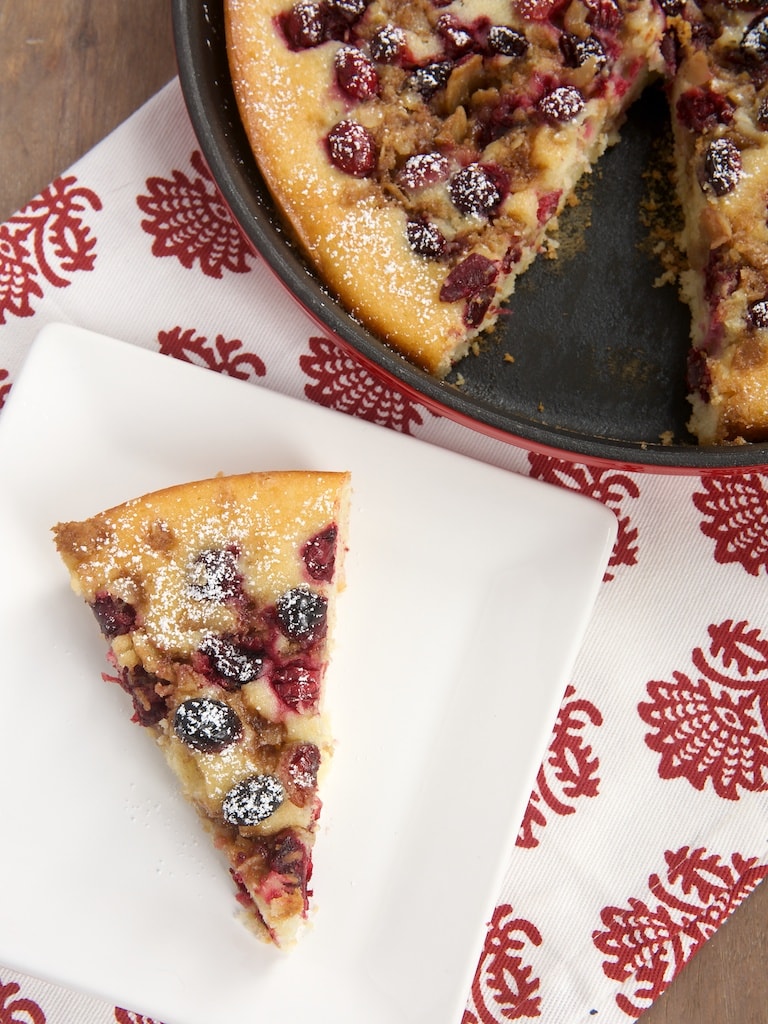 It's really quite a versatile cake. It fits right in on your brunch table, pairs perfectly with your afternoon tea or coffee, and serves as a fine dessert, too.
I topped off this cake with just a bit of crumb topping. While I absolutely adore crumb toppings, I opted to go a bit lean with it here. There's just enough to add a little extra flavor and texture. If you want more crumb, you can easily double the topping recipe.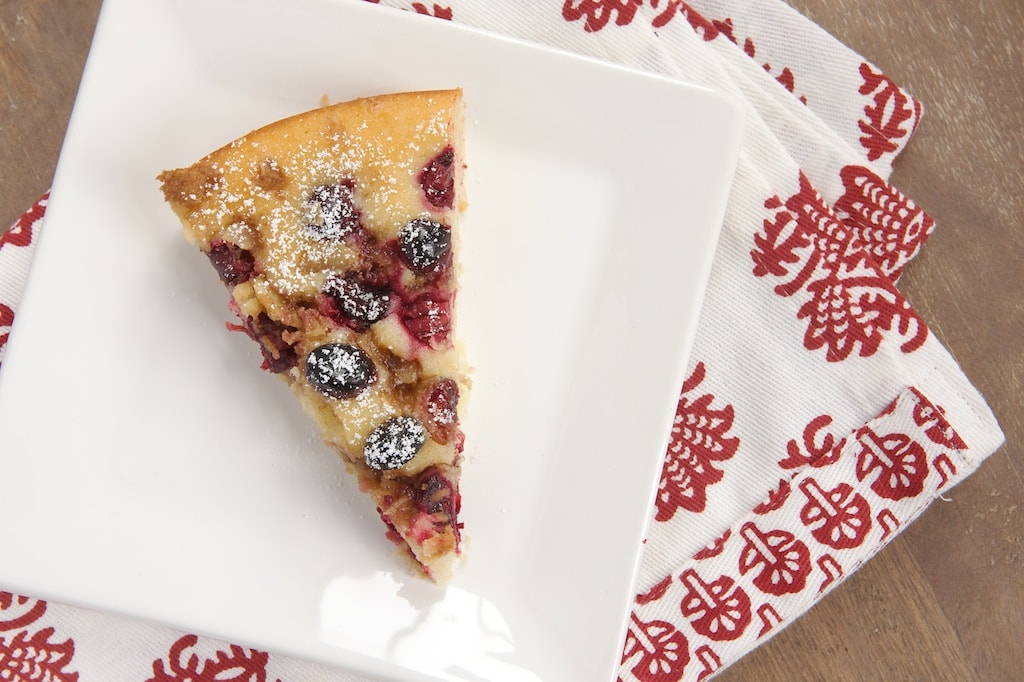 If you don't want to go the skillet route, you can certainly make this beauty in a baking pan. I'd recommend a 10-inch round or a 9-inch square pan to keep the thickness of the cake about the same.
I am really just so enamored with this cake. Those cranberries are just beautiful, and that sprinkling of confectioners' sugar on top just makes me giddy. Most importantly, of course, is the fact that it's wonderfully delicate and delicious. Make this one before cranberry season passes us by!
This recipe was originally developed in my continuing collaboration with Go Bold with Butter.