These fall cake recipes are just what you need to celebrate some of the season's favorite flavors!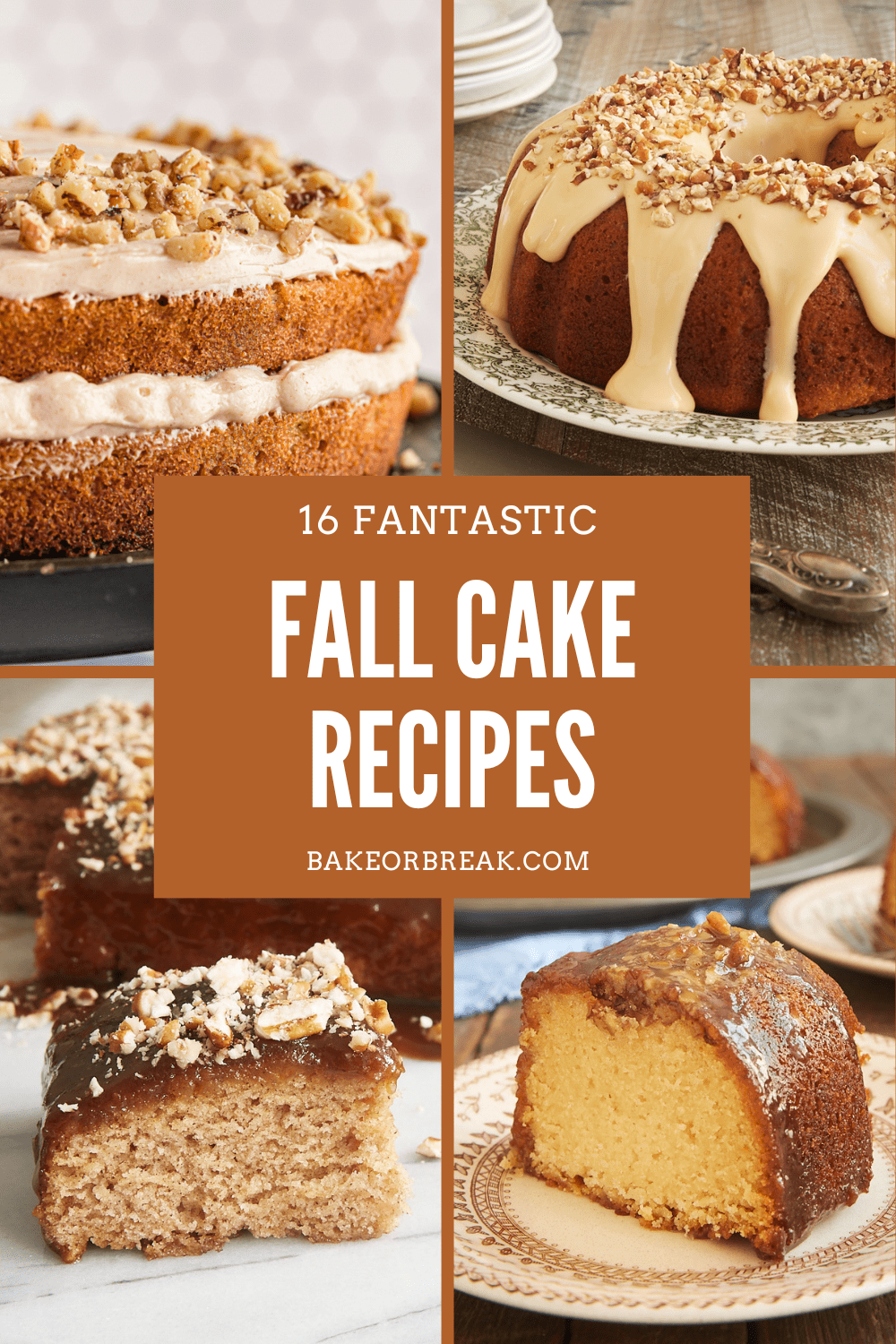 Best Fall Cake Recipes
Fall is by far my favorite season, and that extends to baking, too. I love the cozy flavors of fall, and the relief of cooler temperatures makes me want to stay in the kitchen all day baking plenty of fall desserts.
If you're looking for some baking inspiration this fall, then I'm here to help with this collection of great cakes that are perfect for the season. Some of them prominently feature your favorite fall flavors, while others just somehow lend themselves to cravings this time of year.
Keep this list of recipes handy for fall holidays, birthdays, anniversaries, and other celebrations. These desserts are sure to make you fall in love with fall all over again!
For even more fall baking inspiration, be sure to browse all of BoB's Fall Favorites!
Fall Cake Flavors
Fall flavors usually focus on seasonal fruits like apples, pears, and cranberries. Spices also appear quite often, whether it's simply cinnamon or a blend of fall spices like nutmeg, allspice, ginger, cardamom, and cloves. Rich desserts with flavors like caramel, dulce de leche, maple, and butterscotch are great choices, too. And nutty desserts are always welcomed!
More Fall Baking Ideas
Looking for more baking inspiration this season or wanting to make the most of your seasonal baking projects? Try these!
Favorite Fall Cake Recipes
There's just something so comforting about homemade desserts this time of year. Maybe it's the flavors, or maybe it's the fall weather. This collection of fall-favorite cakes features apple cakes, nutty cakes, and more. We've got sheet cakes, layer cakes, sheet cakes, Bundt cakes, and more. I hope you'll find plenty of delicious cakes to enjoy this season!