I've been sitting on a little secret, my baking friends. No, make that a big secret.
I've written a cookbook! Oh, that feels good to say out loud. It's still amazing and overwhelming and quite unbelievable to be able to say that. Just seeing my name on that cover is enough to make me do a double take. Let me tell you, it's as much work as you think it is and then a whole lot more. But I'm so proud of it, and I can't wait for you to see it!
The book is called Quick-Shop-&-Prep 5 Ingredient Baking. The idea behind it is one that I'd had for a while. If you bake with any regularity, you realize quickly that you mostly use the same ingredients over and over. You know before you get started that you're likely going to need butter, flour, sugar, and some other basic baking staples. And you probably already have all of that in your kitchen ready to go.

The book takes those basic ingredients and then adds 2 to 5 more ingredients to make a whole big variety of baked goods. We're talking everything from muffins to cookies to cakes to cheesecakes. Fans of BoB's recipes will recognize my tendency to bake simply with big results. Whether you're new to baking, a baking whiz, or somewhere in between, we can all appreciate that!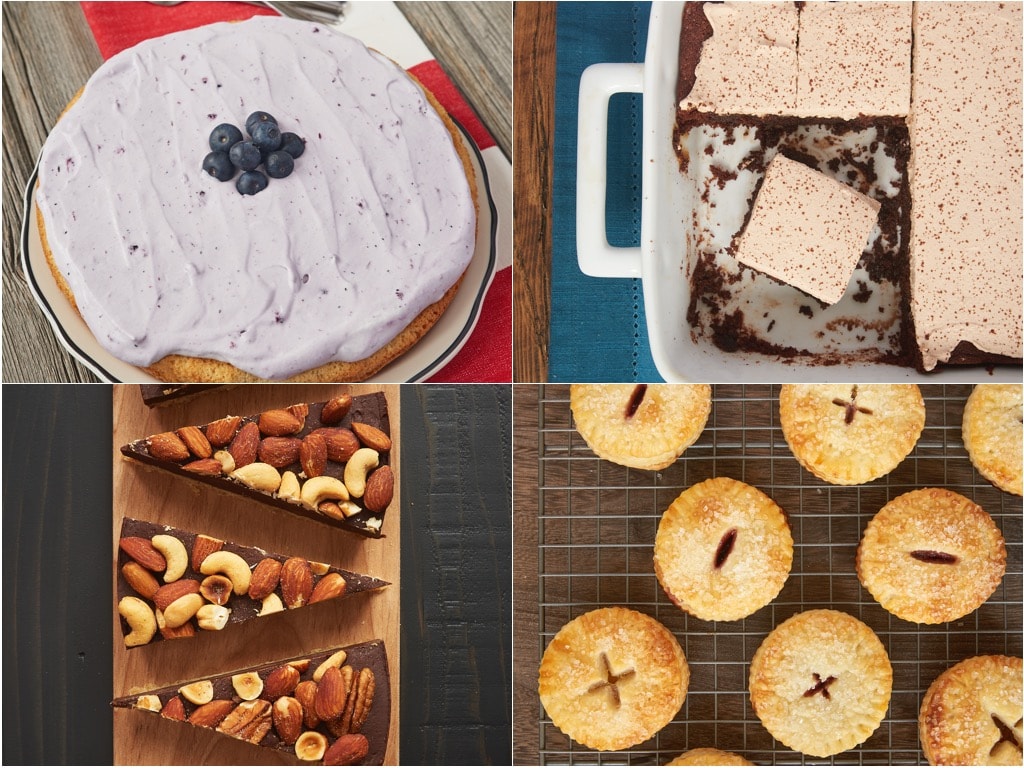 Clockwise from top left: Vanilla Bean Cake with Blueberry Whipped Cream, Coffee Caramel Chocolate Poke Cake, Jam Hand Pies, Fudgy Nut Tart
There are 80 brand spankin' new recipes in the book, and I really think you'll love them. After all, I wrote this book for all of you. If you didn't support this little blog, this cookbook would certainly never exist. So thank you, thank you, thank you!!!
When I've started slowly to tell my little secret over the last few months, I often get asked about my favorite recipes from the book. They all kind of feel like my babies, so it's hard to pick. But I have a special fondness for some, like Chocolate Chip Cream Cheese Biscuits and Caramel Almond Chocolate Chunk Cookies. Oh, and Quinn wants me to be sure to tell all of you how much he adored the Jam Hand Pies and (his absolute favorite) Vanilla Bean Cake with Blueberry Whipped Cream.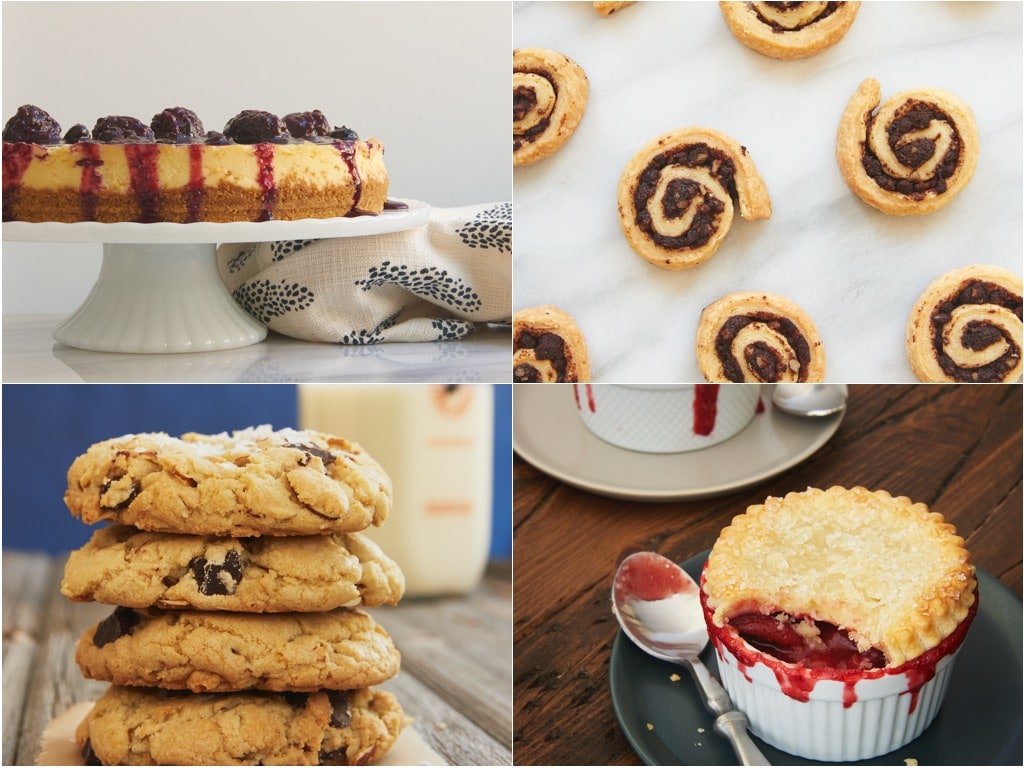 Clockwise from top left: Black and Blue Cheesecake, Chocolate Pecan Pinwheels, Strawberry Pot Pies, Caramel Almond Chocolate Chunk Cookies
Two things that I'm really bad at doing are talking about myself and asking for anything. But I'm biting the bullet here to tell you that I think you'll really like this book and also to let you know how you can procure your very own copy of it.
So, here's what you need to know. The book will be available on October 13, 2015. (Just in time for holiday shopping! hint hint wink wink) You can also pre-order it now so you'll be sure to have it when it's released.
Books-a-Million
IndieBound
and wherever books are sold
Many, many thanks to those of you who add my book to your cookbook collection. And even more thanks for following my baking adventures here at Bake or Break! Happy baking!
We are a participant in the Amazon Services LLC Associates Program, an affiliate advertising program designed to provide a means for us to earn fees by linking to Amazon.com and affiliated sites.