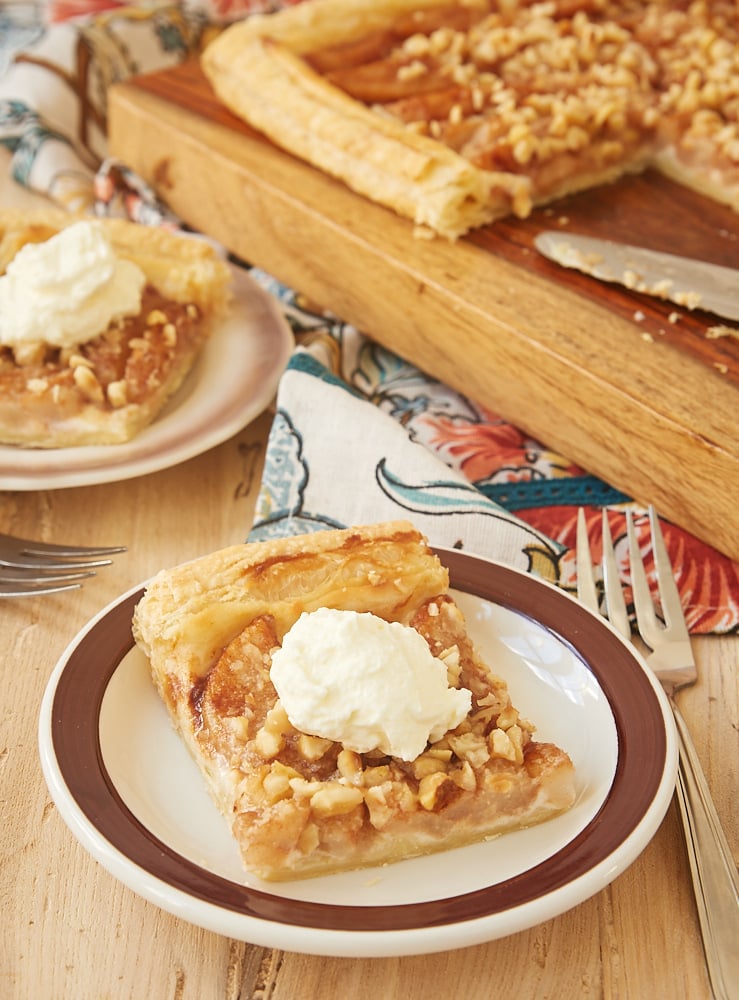 I'm so excited to share this Cream Cheese-Filled Pear Tart with you! It's one of my favorite kinds of desserts. We're talking quick and easy but looks impressive and pretty. This is a recipe to hang onto for those times when you need a simple dessert that's sure to be a hit.
The tart starts easily enough with puff pastry. Add to that a layer of sweetened cream cheese, some spiced pears, a few nuts, and it's ready for a quick stint in the oven. That's all there is to it! It's such a great option for a simple yet fantastic dessert.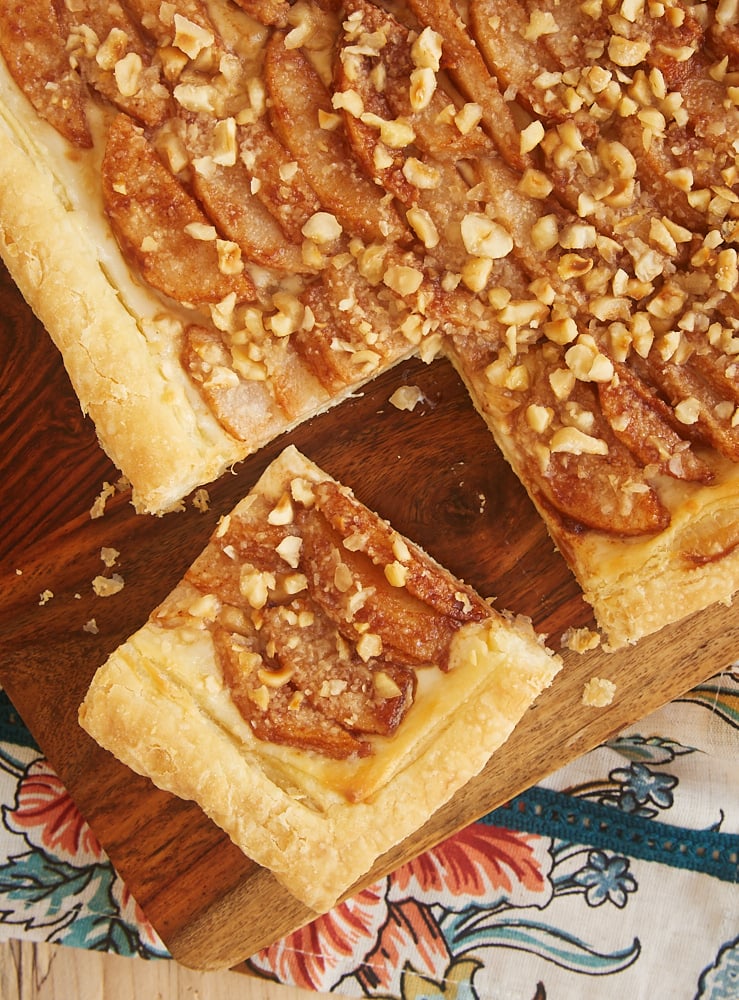 For this tart, I roll out the puff pastry just a bit to make it slightly larger and thinner. I aim for about 1/8-inch thick. Then use a knife to score the edges to give yourself a visual for the filling and to encourage the sides to puff and form a raised crust around the filling. Take care not to cut all the way through the pastry.
All the pears need is a bit of brown sugar, cinnamon, and nutmeg. If you want to add more spice, go for it. Use your favorite blend of spices to punch up the flavor a bit.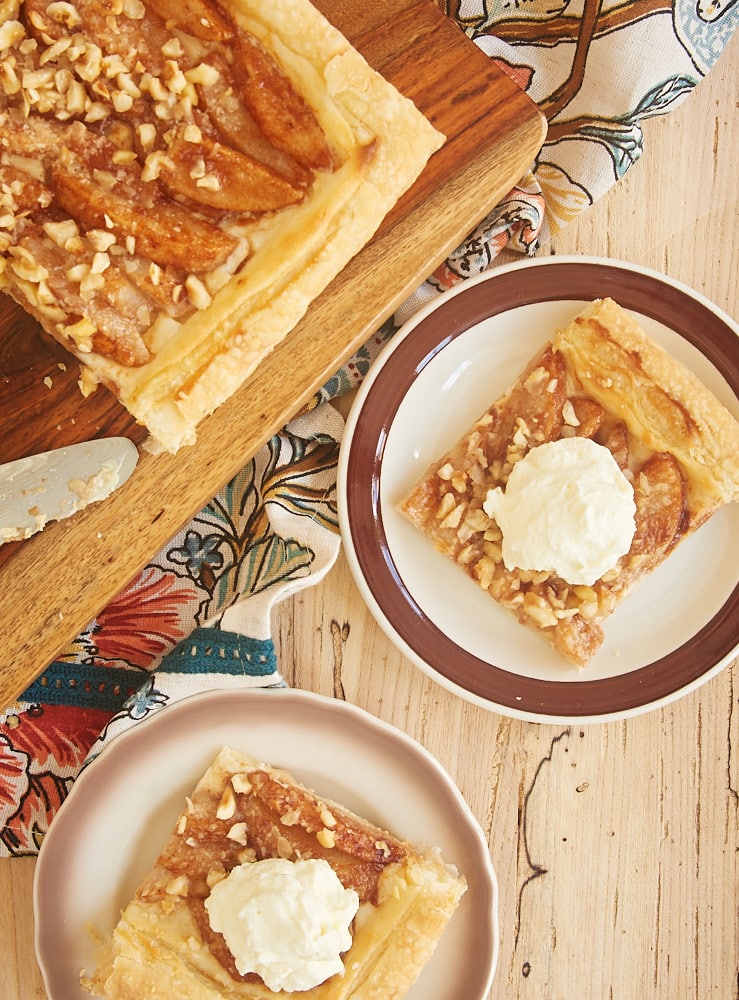 The sweetened cream cheese mixture underneath all of those pears adds such amazing flavor. That layer is kept thin so that it won't make a mess when baking and also to keep the flavor balance so that it doesn't overpower the pears. It's not too sweet, either, so that you can enjoy the sweetness of the pears along with a little tartness from the cream cheese.
The hazelnuts are certainly optional, but I love the crunch they add. It's a nice texture contrast with the soft pears and pastry. You can, of course, substitute another nut if you prefer. Almonds, pecans, and many others would be a great choice.
This lovely tart can be served warm or at room temperature. I especially love it warm with a bit of sweetened whipped cream. Of course, ice cream would be fantastic, too. However you serve it, I hope you'll love it as much as I do!
Find more pie and tart recipes in the Recipe Index.