It's so simple to make a homemade cookie crumb crust! Follow these simple tips to make the best cookie crusts for pies, cheesecakes, and more!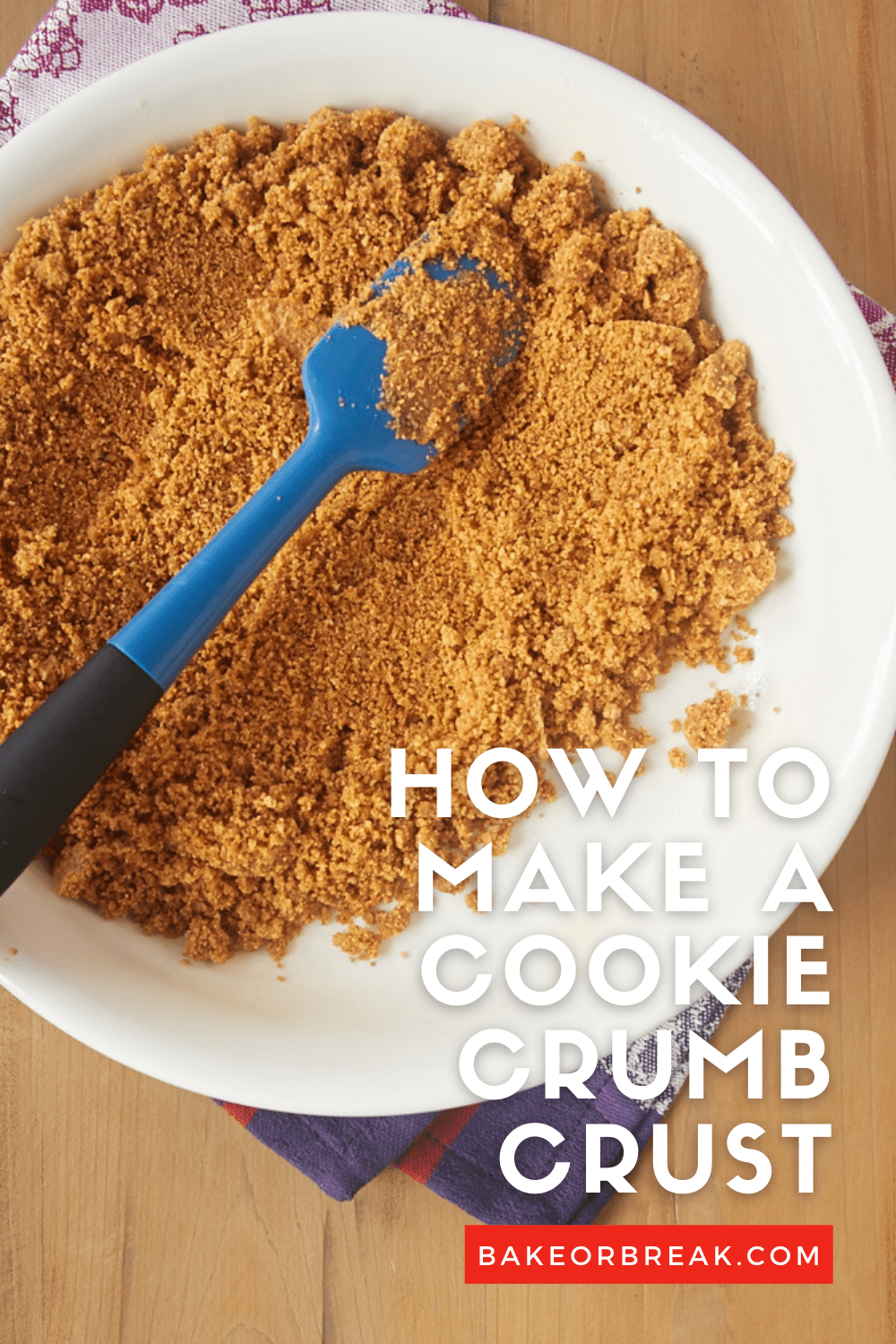 Ah, cookie crumb crusts. How great is it to use cookies to make a pie crust? You get pie and cookies all at the same time. That's definitely a win-win.
Cookie crusts are most often used as a foundation for pies and cheesecakes, although you'll find them popping up in other sweet treats, too.
The best part is how easy it is to make cookie crumb crusts. All you need is your choice of cookie plus some butter. That's it!

The Cookies
So, what kind of cookies are good for making cookie crusts? There are far more answers to that question that I have space here to write. The short answer is pretty much any crunchy cookie will work. Graham crackers are the most commonly used cookies for cookie crusts, but so many others work wonderfully, too. Try Oreos, vanilla wafers, shortbread, chocolate wafers, pecan sandies, and more!
Whichever cookie you choose, you'll need to turn them into fine crumbs. Some people have success with putting the cookies in a plastic bag and using a rolling pin or other tool to crumble them. I prefer using my food processor for simplicity and for consistently fine crumbs. I make these kinds of crusts often enough that I usually process an entire package of the cookies and store the leftover crumbs for future crusts.
Once your cookie crumbs are ready, just mix them with melted butter. Just make sure you mix well and get all those crumbs well coated, and you're all set!
Where's the Sugar?
You'll find variations of the basic recipe below throughout the pages of BoB, but it's my go-to recipe when I'm making cookie crumb crusts. As a general rule, I don't add any sugar to the crust mixture. The cookies are usually sweet enough on their own, so I usually don't see the need to add more sugar. Of course, there are always exceptions based on flavor preferences for a specific recipe.
If you'd like to make your crusts a little sweeter, feel free to add granulated sugar or brown sugar. For the recipe below, you can add up to 1/4 cup of sugar. If the crust mixture is a bit too crumbly after adding the sugar, you may need to add just a little more melted butter, but probably no more than a tablespoon.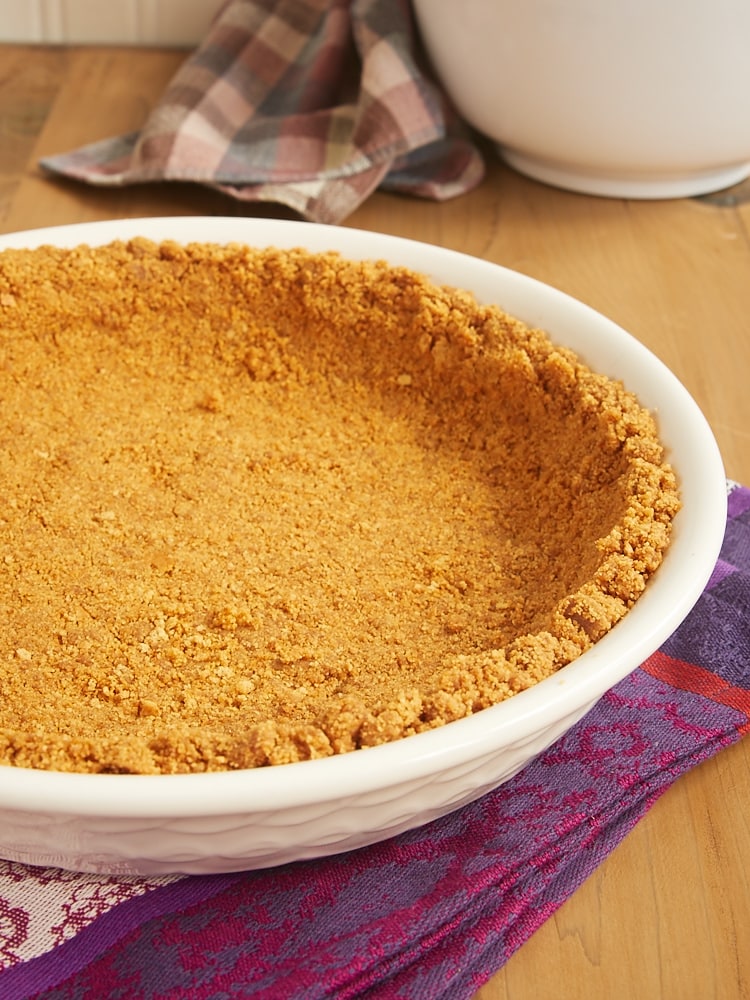 Into the Pan
After you've mixed your crust, it's time to get it into the pan. With all the butter in the crust mixture, you shouldn't need to grease the pan or only grease it lightly. As someone who takes photos of the things I bake, I usually err on the side of caution with a light coating to make sure the dessert will come out of the pan cleanly.
I've seen so many tools recommended for pressing cookie crusts into pans. Spatulas, measuring cups, spoons, and many more are suggested for getting the job done. All you really need is your own fingers. Use the spatula or spoon you used for mixing the crust to spread the mixture around the pan. Then use your fingers to press the crust firmly and evenly into the pan. It's a quick way to get it done, plus it's easy to tell from touch if your crust is evenly distributed in the pan.
To Bake or Not to Bake
As you'll find mentioned often here on BoB, when you're filling a cookie crust with a no-bake filling, you can either bake the crust briefly or skip the oven time by chilling the crust instead. I usually prefer to bake these kinds of crusts about 10 minutes just to help them hold together a bit better. Plus, it makes the cookie crumbs just a little toasty for some bonus flavor.
For baked desserts that have a cookie crust, follow the directions of the specific recipe to determine whether or not the crust needs to be baked by itself initially before baking the filling.
Fill It Up!
Now that you are ready to make cookie crusts, let's talk about fillings! There are so many possibilities for delicious filling/cookie crust combos. Come on over to the Recipe Index to find lots of great recipes for pies, cheesecakes, and more. Here are some of my favorites: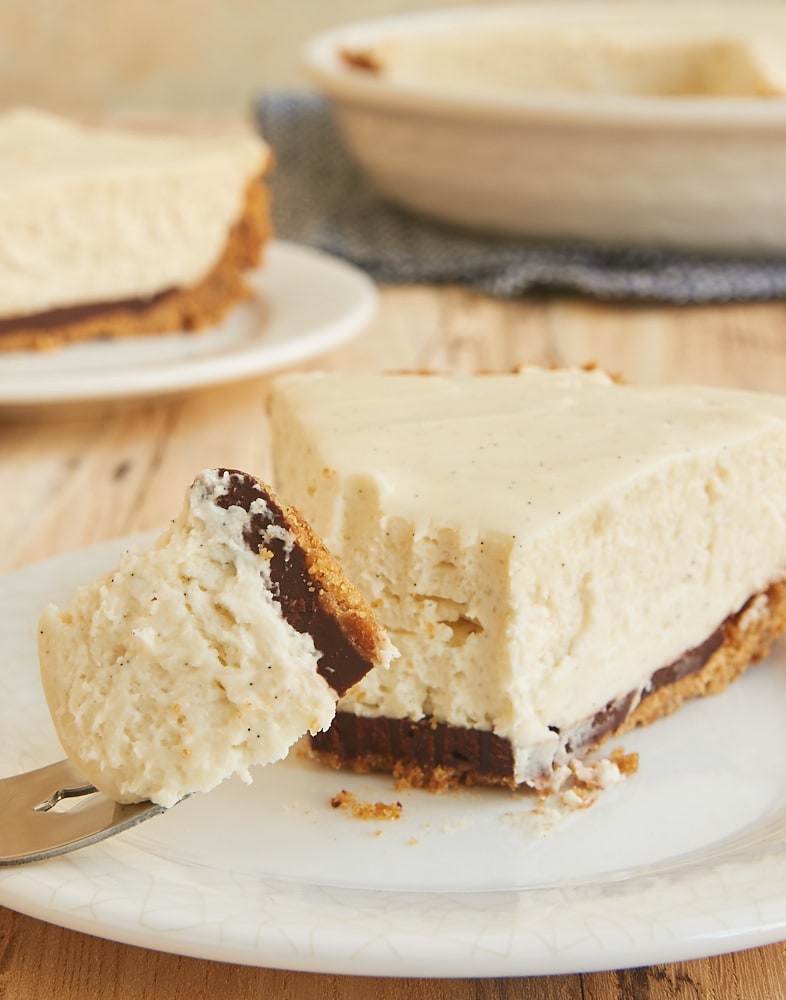 No-Bake Black Bottom Vanilla Bean Cheesecake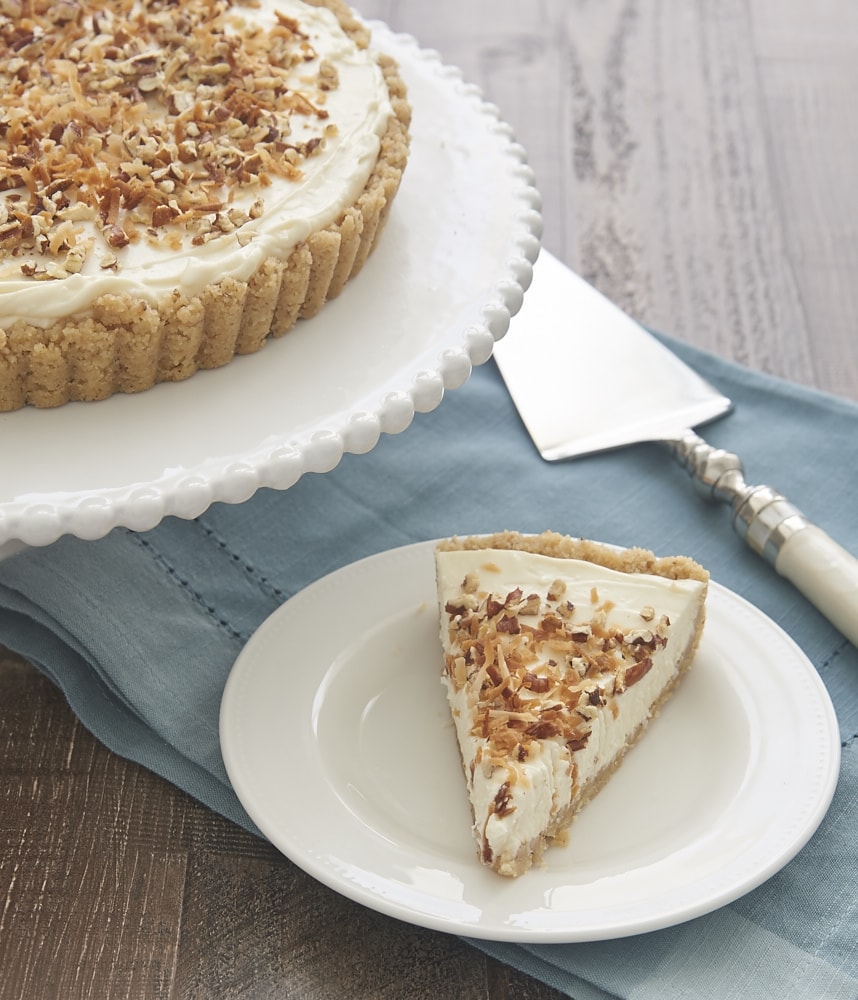 Italian Cream Tart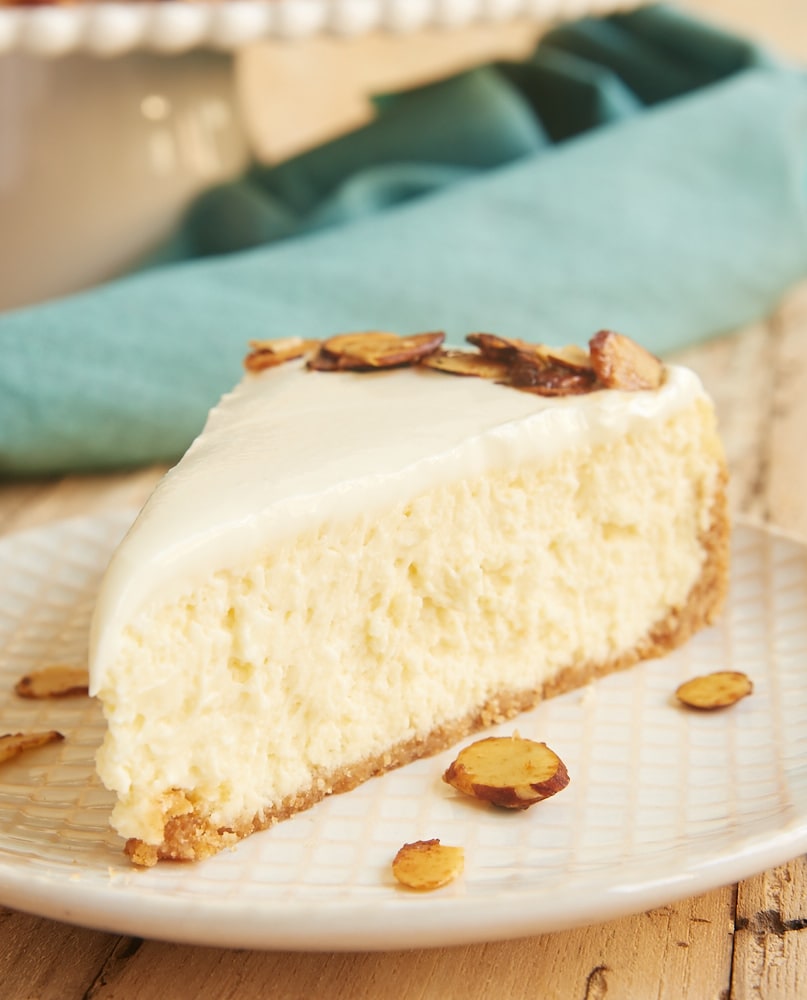 Amaretto Cheesecake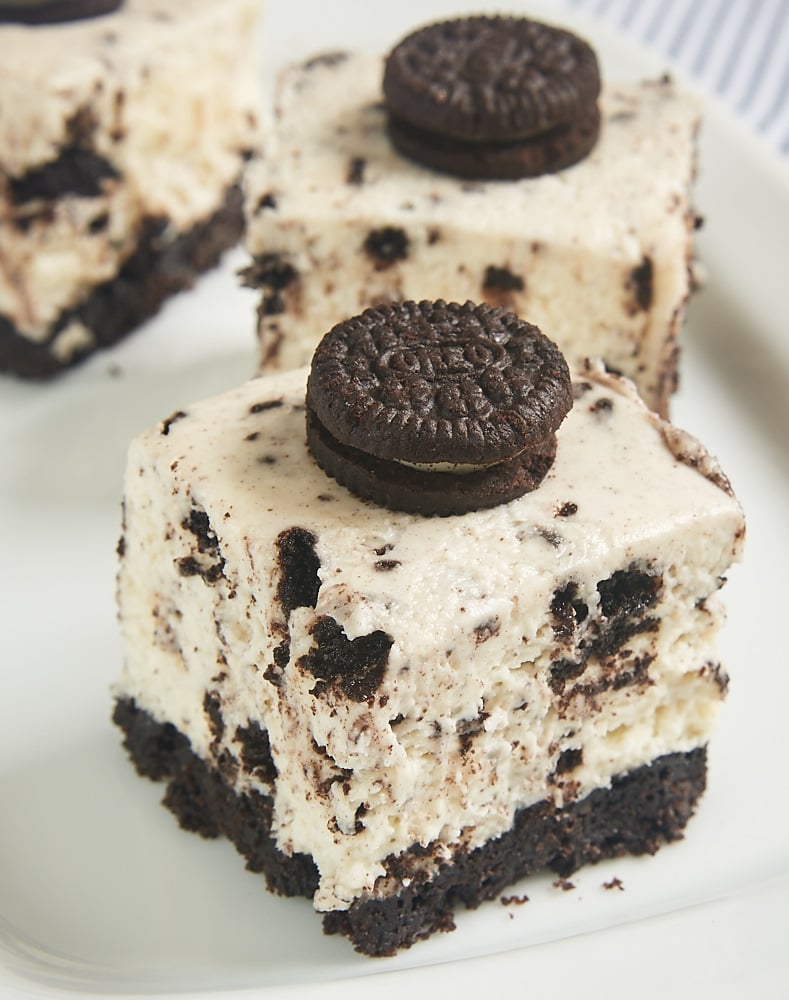 Cookies and Cream Cheesecake Bars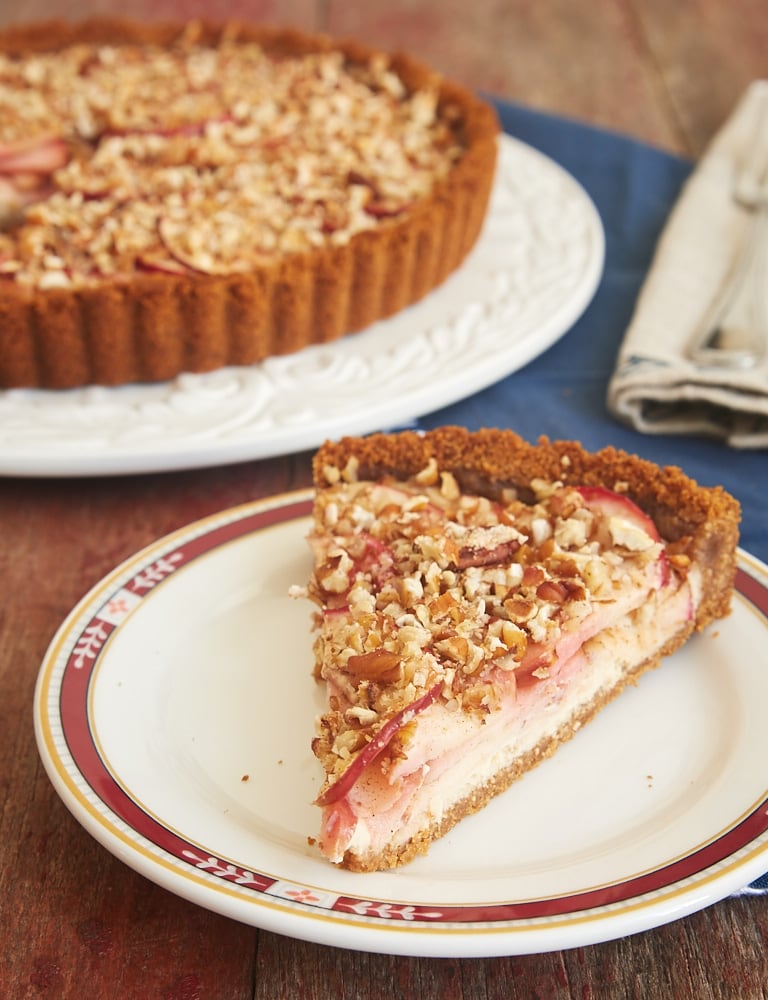 Apple Pecan Cream Cheese Tart