If you need a great dessert without a lot of fuss, I've got you covered with these quick and easy dessert recipes!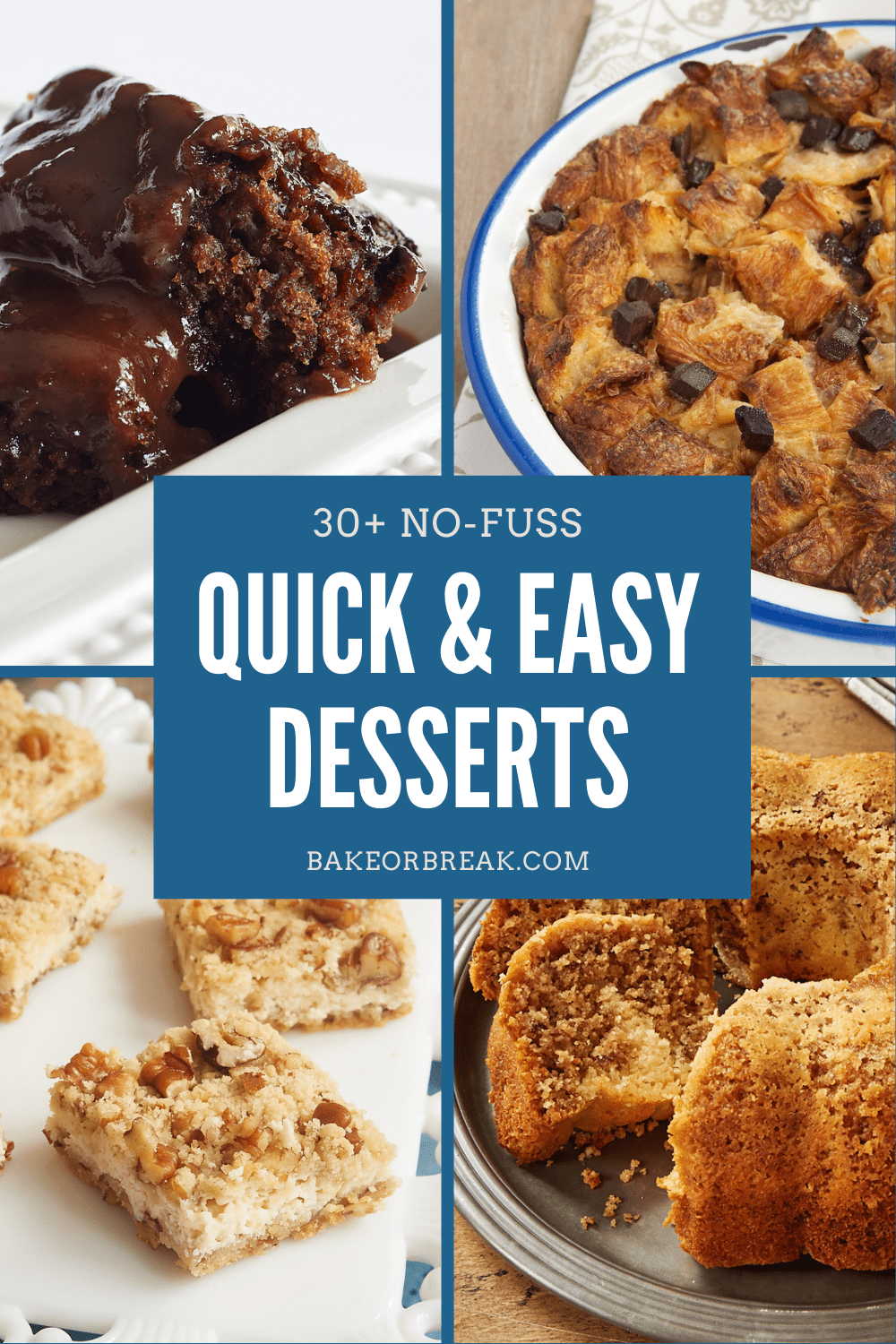 Any fellow procrastinators out there? I've always been really, really good at putting things off until the proverbial last minute. I wish I weren't, but sadly it's true.
If any of you find yourself in that position and need a quick and easy dessert, I've got you covered. I generally aim to share recipes with you that are uncomplicated. But these are particularly simple to make. Perfect for those times you need dessert in a hurry or you just don't want to invest a lot of time in the kitchen!