As a big fan of all things brown sugar, I can really get behind a good blondie. These are a bit different from the traditional in that they are baked in muffin pans, much like cupcakes.
Of course, doing that doesn't make them automatically have the normal texture of a cupcake. They are still dense and very much blondies. In fact, you can bake them in the more traditional way by using a square baking pan.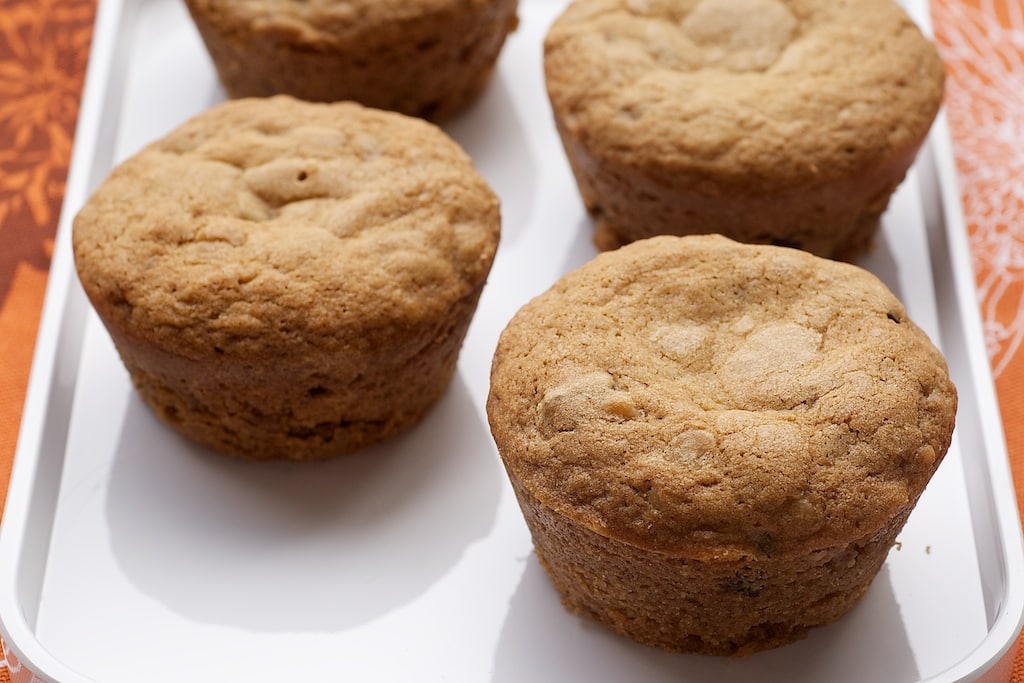 Once I took these out of the oven, I debated topping them off with some frosting. Maybe chocolate. Frosting seemed to be the way to go to make these a little more like a cupcake, at least aesthetically.
After some deliberation, I decided that I would just enjoy them as they are and stop trying to make them something they aren't. What's not to like about brown sugar, chocolate chips, and toffee? That's not to say that a little smear of Nutella on each bite isn't a good – no, make that fabulous – idea.