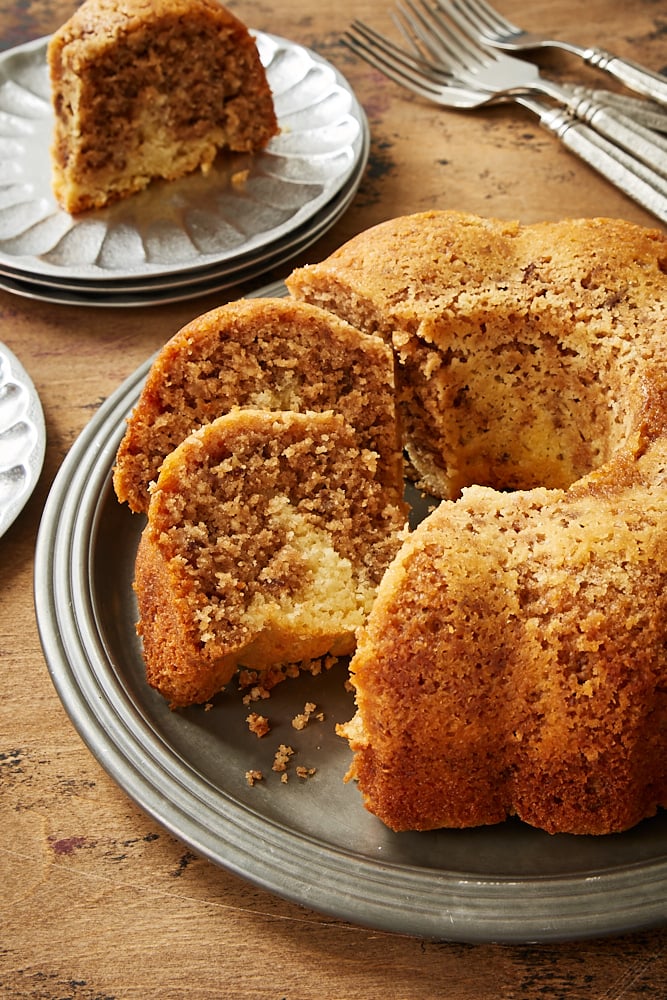 With even just a short amount of time looking through recipes here on BoB, you'll see that I have a soft spot for Bundt cakes. I like that they are usually self-contained sweet satisfaction. There's no icing to toil with making or spreading. Mix it, bake it, and eat it. That is simplicity at its finest.

This Cinnamon Crown Cake is such a wonderful cake that I've been making for years. It's a bit of an odd cake in how it's mixed. After the batter is mixed, half of it is transferred to the pan. The rest is augmented with a sweet, nutty, oat-y, cinnamon-y addition and then spooned over the batter in the pan. The end result is a lovely, moist cake with a tunnel of fantastic flavor running through it.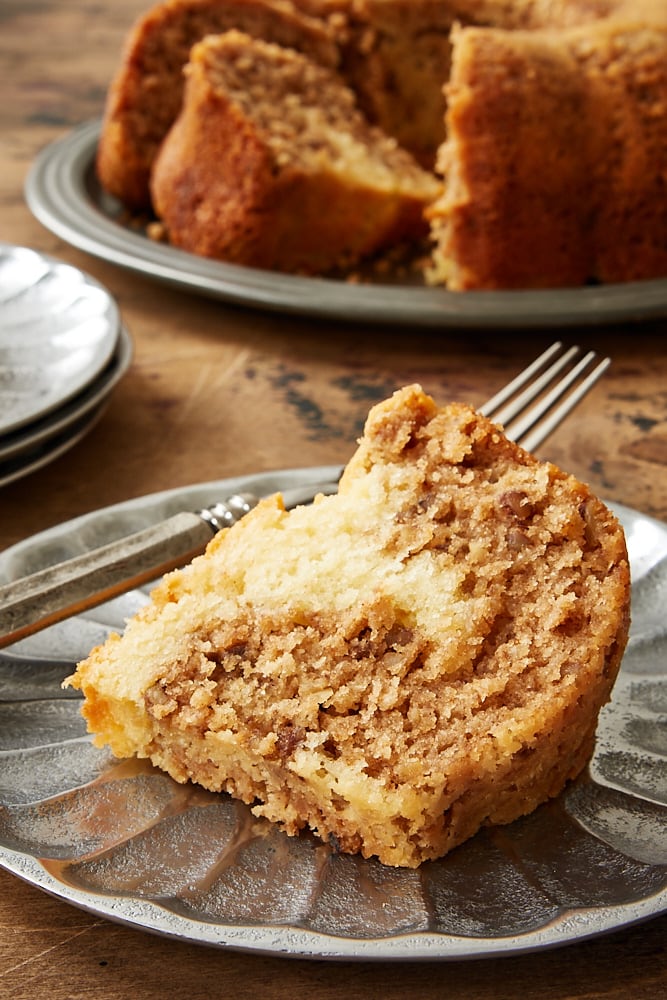 One of my main baking tips is to gather all of your ingredients before you start baking, and doing so will help you greatly when making this cake. Having everything measured and ready to go will help you speed right along when mixing, dividing, and mixing again.
Speaking of dividing, you don't have to be overly precise about dividing the batter in half. You can use the eyeball test to do that. Or if you have a kitchen scale, that will make it easier. Just know how much your empty mixing bowl weighs before you get started so you can figure out how much batter to remove initially.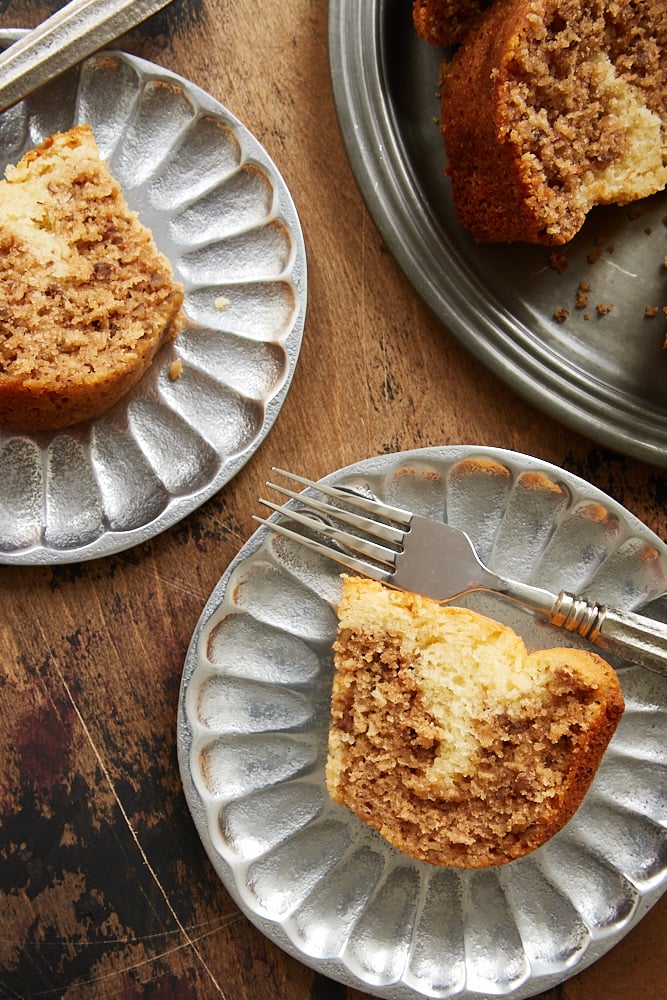 Despite the extra addition of ingredients to half of the batter, there aren't many recipes much easier than this one. The added bonus is that the appearance of it makes it seem much more difficult than it really is. I think you'll find that it is wonderfully moist and just sweet enough not to feel heavy.
This is the the kind of cake that can be enjoyed pretty much any time of day. Need a sweet treat for brunch? Totally works. Want a cake for coffee time or just for a snack? Yep. How about a simple dessert? Absolutely. I'm sure many of you would agree with me that a cake that versatile is a definite winner.
Find more cake recipes in the Recipe Index.
More Cinnamon Desserts