November 15, 2007
Cinnamon Crown Cake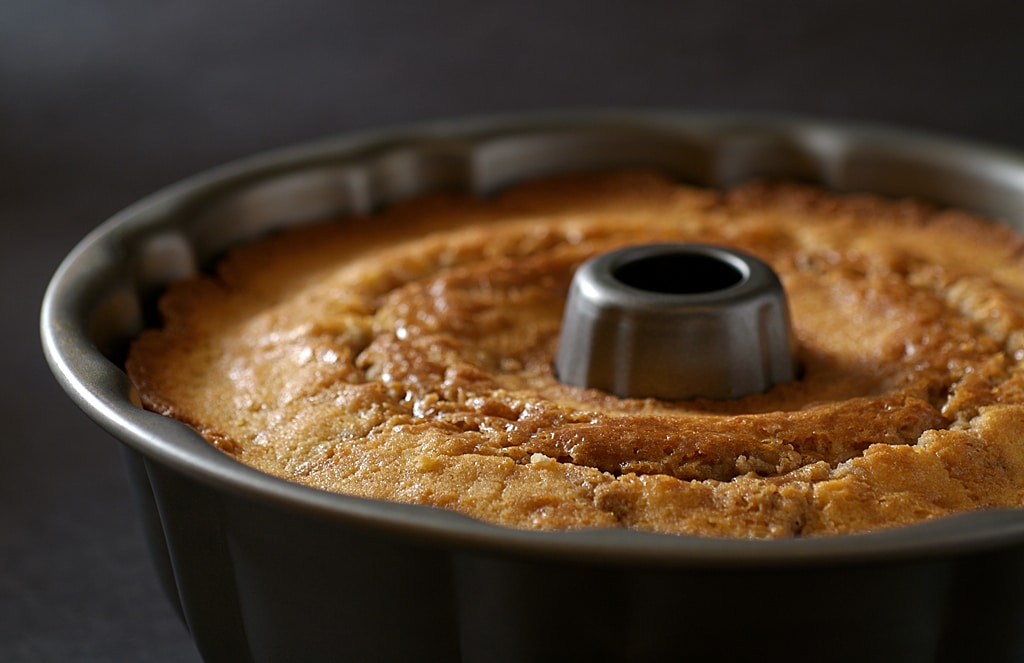 So, today is National Bundt Day. I'm still a bit unclear as to whether this day is for the cake or the pan, but I figure they're a package deal. I do love a Bundt cake. I like that they are usually self-contained sweet satisfaction. There's no icing to toil with making or spreading. Mix it, bake it, and eat it. That is simplicity at its finest.

To celebrate this day, who better to go to for a recipe than Nordic Ware themselves? They are, after all, the inventors of the Bundt pan. I pulled Bundt Classics
from my cookbook shelf and decided to make this wonderful cinnamon cake.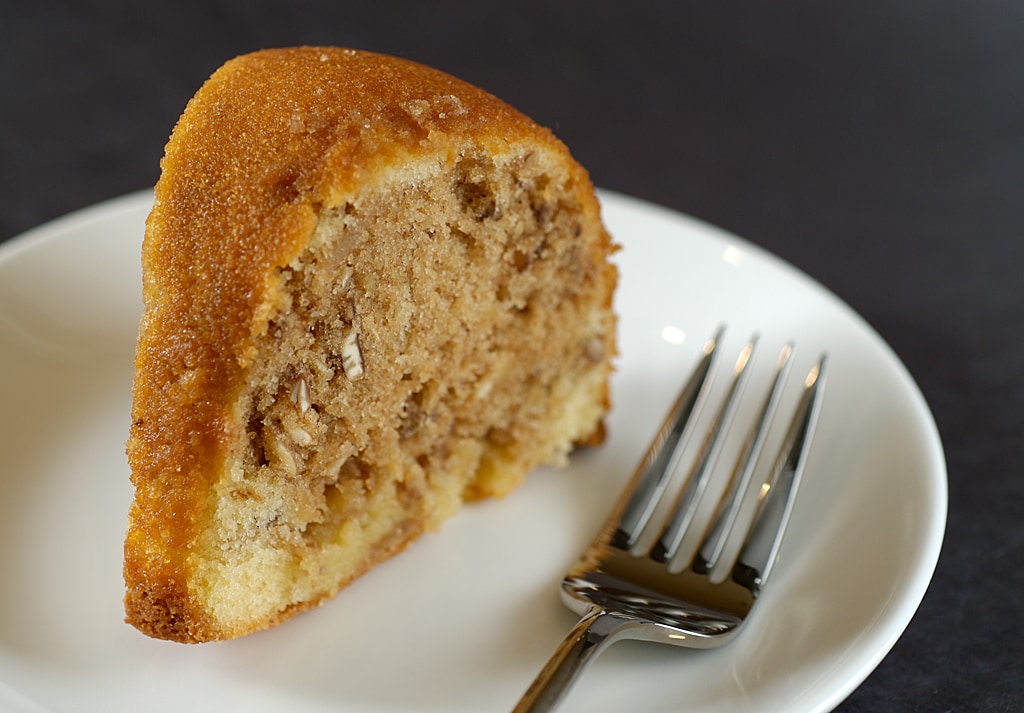 There aren't many recipes easier than this one. The added bonus is that the appearance of it makes it seem much more difficult than it really is. My only word of caution is to be sure your Bundt pan is very well greased/sprayed. This one likes to hang on to the pan a bit.
This is a simple and delicious cake that would be perfect not only for dessert but as a morning snack. It is wonderfully moist and just sweet enough not to be heavy. I think mini-versions of these would be great for holiday gifts, as well.
Cinnamon Crown Cake
Yield: 12-16 servings
Prep Time: 20 minutes
Cook Time: 60 minutes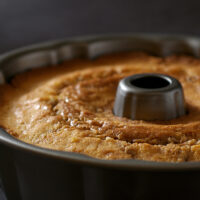 Ingredients:
3 cups all-purpose flour
2 cups granulated sugar
1 tablespoon baking powder
1/2 teaspoon salt
1 cup unsalted butter, softened
1 cup milk
3 large eggs
1 tablespoon vanilla
1/2 cup chopped nuts (no surprise, I used pecans)
1/2 cup quick cooking oats
1/2 cup firmly packed brown sugar
1/2 cup applesauce
2 teaspoons cinnamon
Directions:
Preheat oven to 325 degrees. Generously grease/spray/flour/etc. a 12 cup Bundt pan and set aside.
In a (very) large mixing bowl, combine flour, sugar, baking powder, salt, butter, milk, eggs, and vanilla. Mix with a hand mixer or stand mixer at medium speed for 3-4 minutes. Spoon half of the batter into pan.
Stir remaining ingredients into remaining batter. Spoon over batter in pan.
Bake for about an hour, or until the cake passes the toothpick test. Cool in pan for 30 minutes, then invert onto serving plate.