December 15, 2007
Corn Flake Bars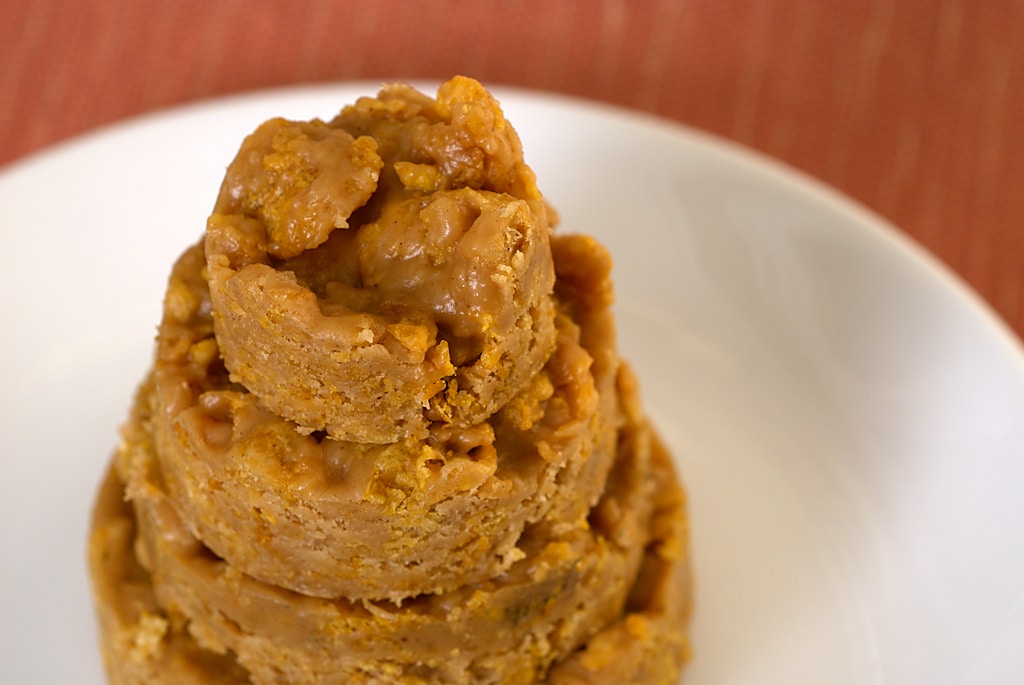 Much like chess squares, this recipe is one of those that sneaks its way into everyone's recipe box, yet no one really knows its origin. Of course, these kinds of recipes wouldn't stick around like if they weren't good.

Back when I had someone clean my house (ah, the good old days), she would bring these to us regularly. And, oh, how I looked forward to them. Now that I am without her services, I had begun having withdrawals from these delicious bars. So, I finally broke down and made them myself.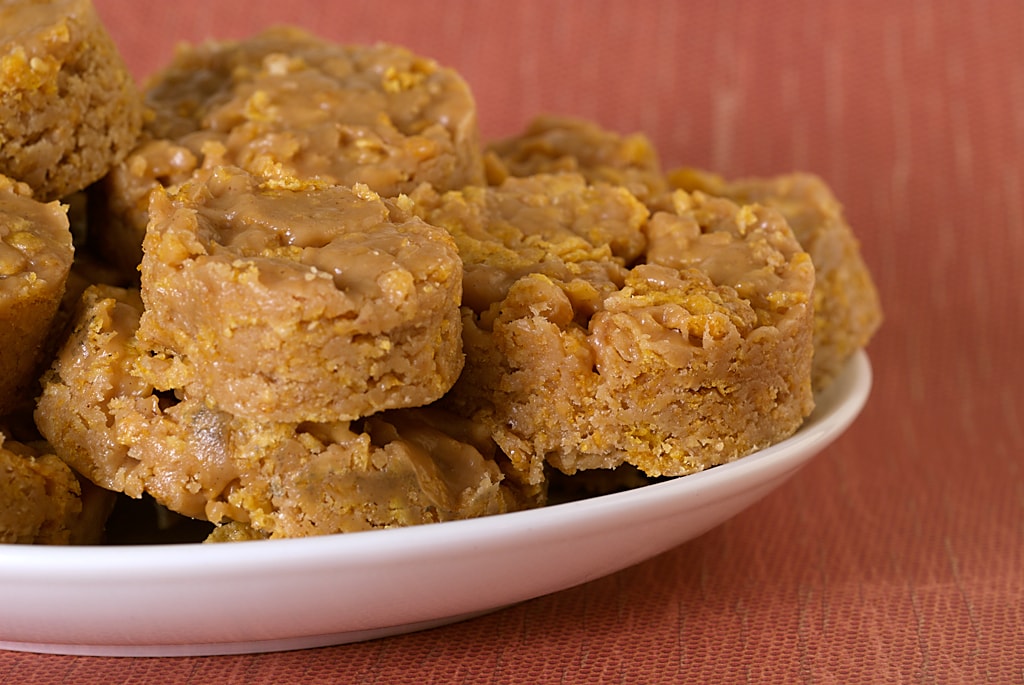 I love the simplicity of these. Not just in their preparation, but in the flavor. It's pretty much all about the peanut butter, and we all know how I love peanut butter. The corn flakes aspect has always been a bit strange to me, but somehow it works.
While there isn't technically any baking involved, these bars are just so good that I couldn't resist adding them to my holiday baking lineup.
Corn Flake Bars
Yield: 16-24 bars
Prep Time: 10 minutes
Cook Time: 10 minutes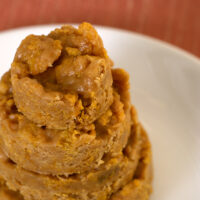 Ingredients:
1/4 cup packed light brown sugar
1/2 cup light corn syrup
1 teaspoon vanilla extract
1 cup peanut butter
3 cups crushed corn flakes
Directions:
Combine brown sugar and corn syrup in a large saucepan over medium heat. Bring to a boil.
Remove from heat and stir in vanilla and peanut butter. Fold in corn flakes until well mixed.
Spread into a 9″x 13″ pan. (Use a 9″x 9″ pan for thicker bars.) Chill until set. Cut into squares.