Chocolate Toffee Bars are a one-bowl wonder! So easy to make and so very delicious!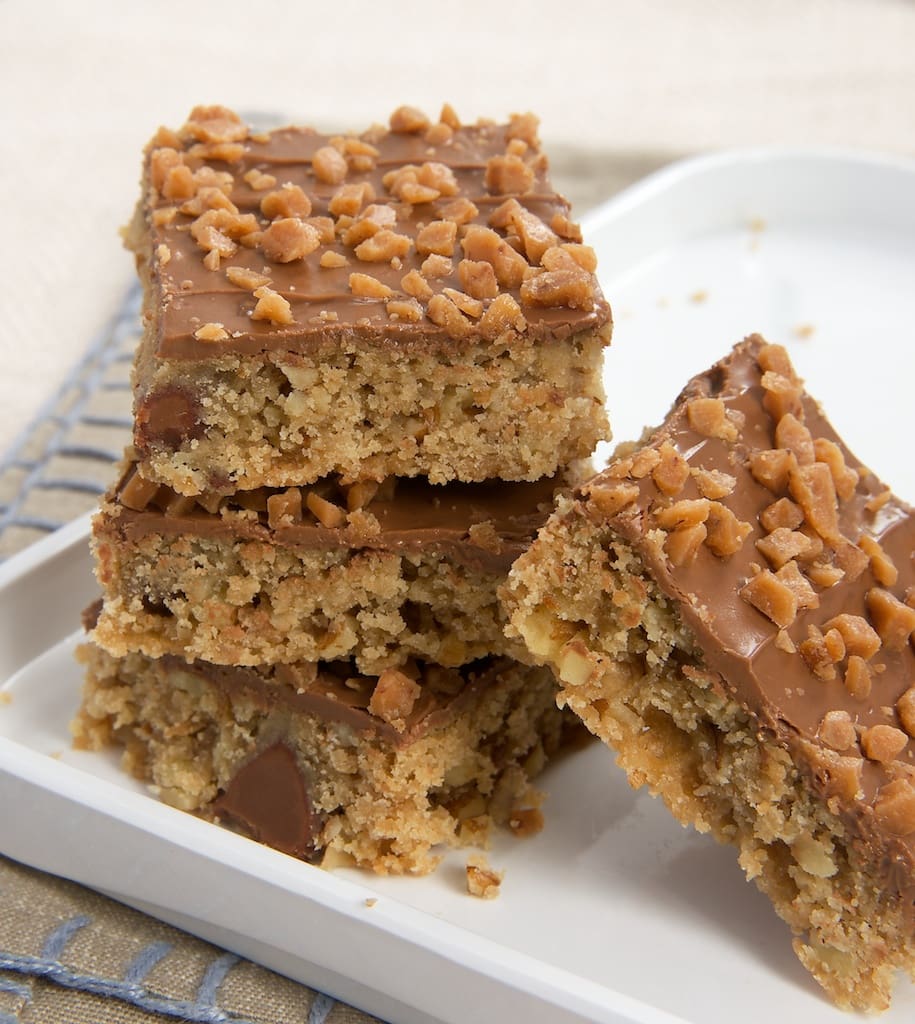 There are times when you just need things to be simple. After a bad day or just when everything else seems overly complicated. Coincidentally, those are often the times you could really go for something sweet. For those times, there are these Chocolate Toffee Bars.
This is one of those great one-bowl recipes that we all need in our baking arsenal. Homemade dessert with less mess is always a winner with me. That kind of simplicity with wonderfully delicious results is tough to beat.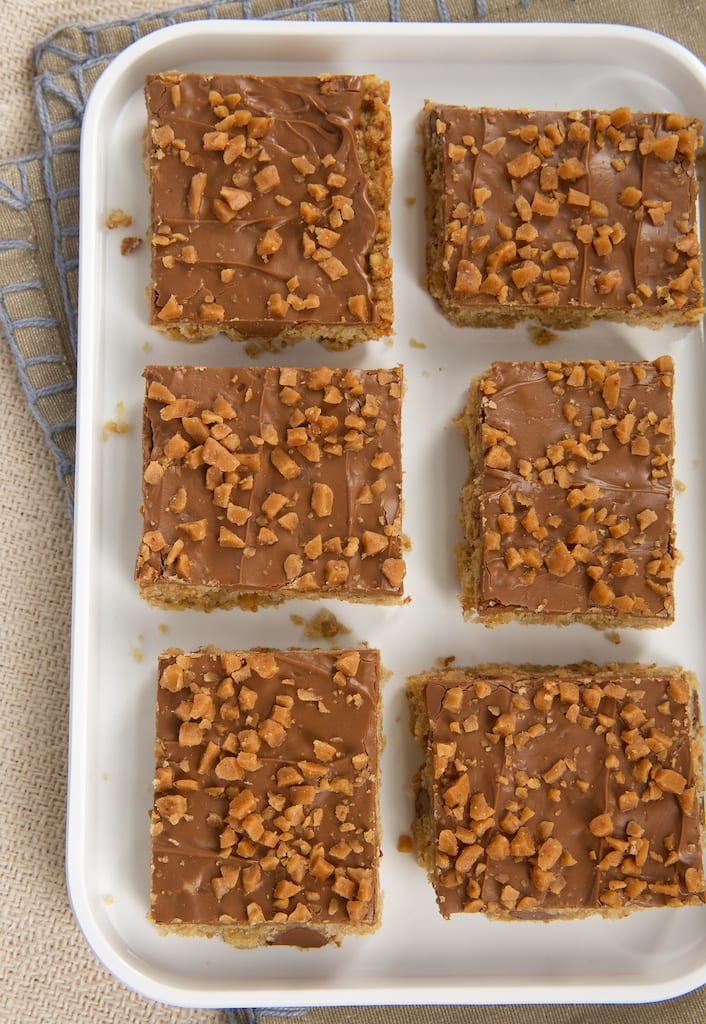 It all starts with a simple shortbread made with just a handful of ingredients. There are some nuts and chocolate chips in there to supply plenty of flavor. There's also a hint of cinnamon to give them a little something extra. I really like the occasional bit of cinnamon with chocolate. If you're not a fan, you can simply omit it.
Once that gets baked, it gets treated with the simplest of toppings. Just scatter some chocolate chips on top of the warm shortbread, wait a few minutes, and spread the melted chocolate over the top. I used milk chocolate, but semisweet will work just fine.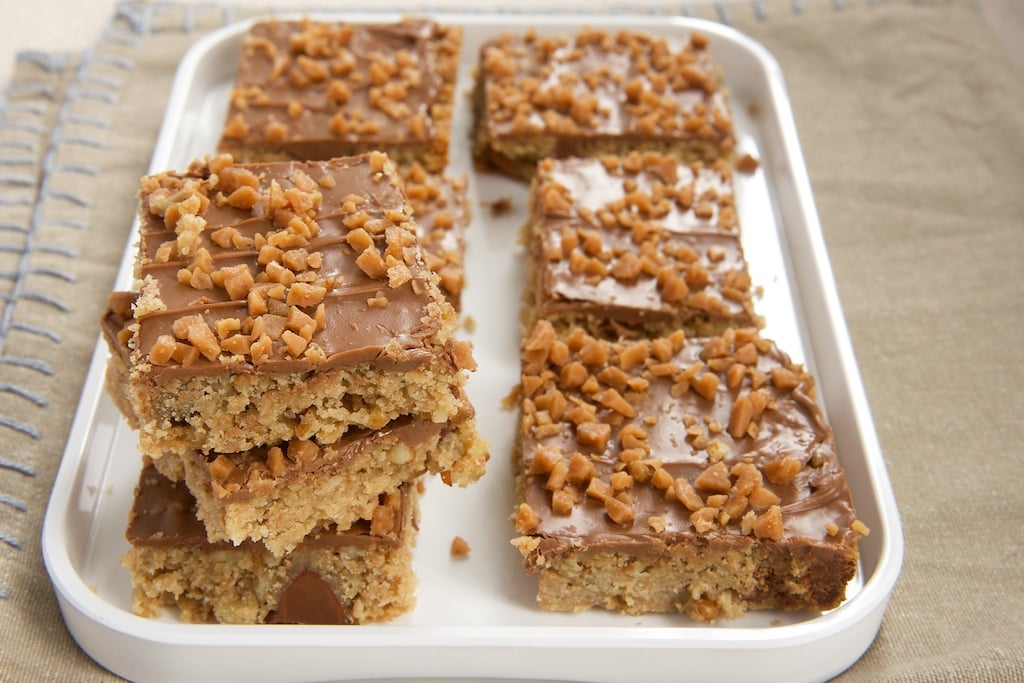 These bars are designed for customizing, so sprinkle whatever you'd like on top. I used toffee bits, but chopped nuts would be great. Add a little sprinkle of salt for a sweet and salty variation.
Hopefully, you'll think of this recipe the next time you need a little simple and a little sweet in your day. Then you can sit back with a couple of these bars and just enjoy.