Pecan Pie Cupcakes are the quickest, easiest cupcakes around! You'll be amazed how just five ingredients can make something so good!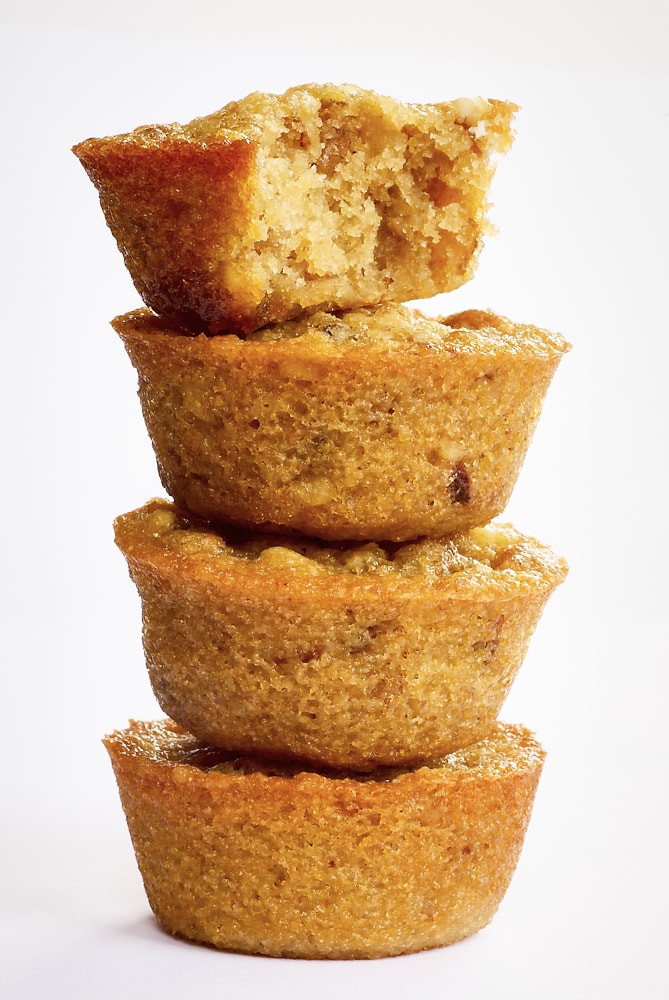 Easy Pecan Pie Cupcakes
I don't often make cupcakes. Although I do love them, they just aren't my go-to thing to bake. When I do bake cupcakes, I like them to be simple and free of fuss. And these Pecan Pie Cupcakes fall firmly into those categories!
These are so simple to make. Basically, the five (just five!) ingredients are all mixed together and then scooped into muffin pans and baked. That's it. Getting the batter doled out into the pans takes longer than it does to mix the batter!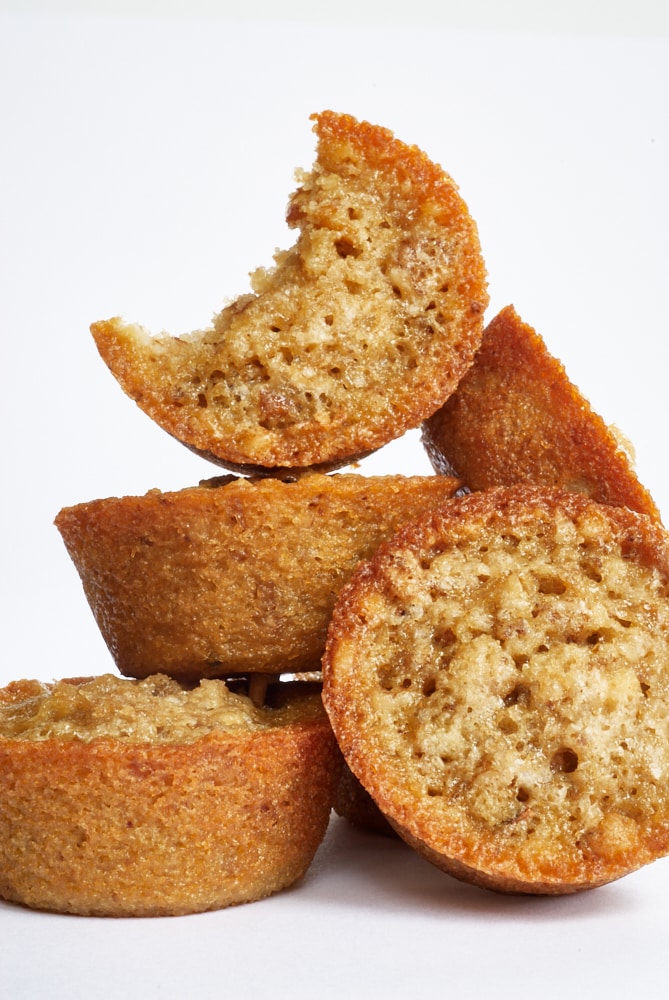 As easy as they are to make, perhaps the best thing about these little guys is that they taste so very much like a slice of sweet, gooey pecan pie. Each time I make a batch of these, I'm enamored all over again with their amazing flavor!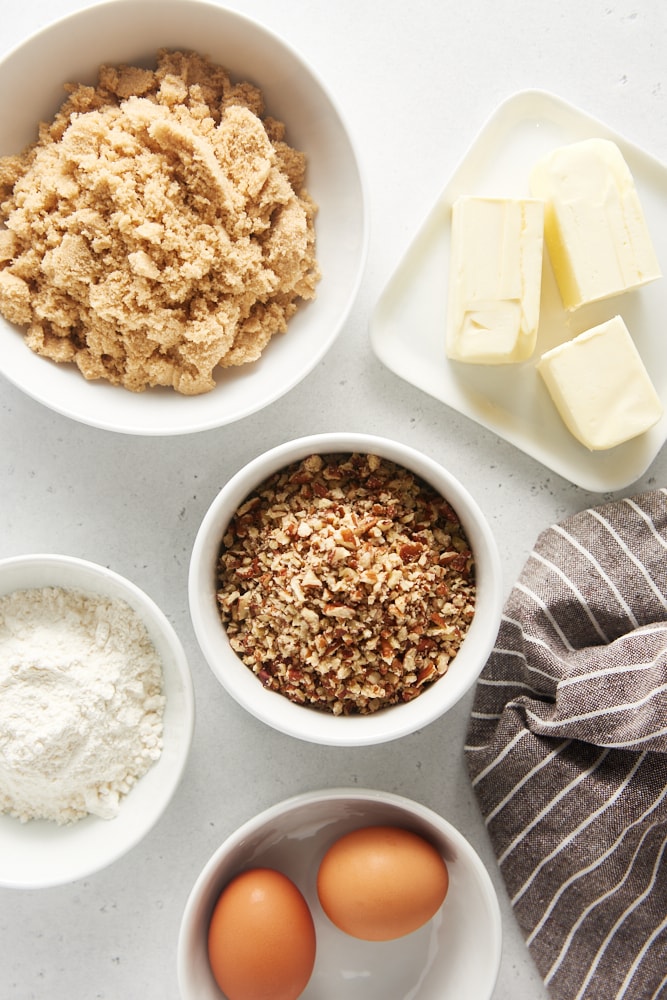 What You'll Need
This is a very short list of ingredients. If you've got some pecans in your kitchen, then you likely have everything you need to whip up a batch of these Pecan Pie Cupcakes!
Pecans: Chop the pecans into small pieces so they'll mix easily into the batter.
All-purpose flour
Brown sugar: I prefer light brown sugar for these cupcakes, but dark brown sugar will work, too.
Butter: I always bake with unsalted butter. There's no salt to adjust in this recipe, so using salted butter will definitely affect the flavor.
Eggs
How to Make Pecan Pie Cupcakes
These mini cupcakes are wonderfully quick and easy to make. They're a great baking project for beginners or for more experienced bakers wanting a simple recipe. Just grab a mixing bowl, a mixing spoon, and a mini muffin pan!
Prepare for baking. Heat the oven to 350°F. Grease or line 24 mini muffin cups. Liners will create softer sides, while omitting the liners will make for crisper sides.
Combine the ingredients. Mix all the ingredients together in a mixing bowl. Remember to let the butter cool a bit before mixing.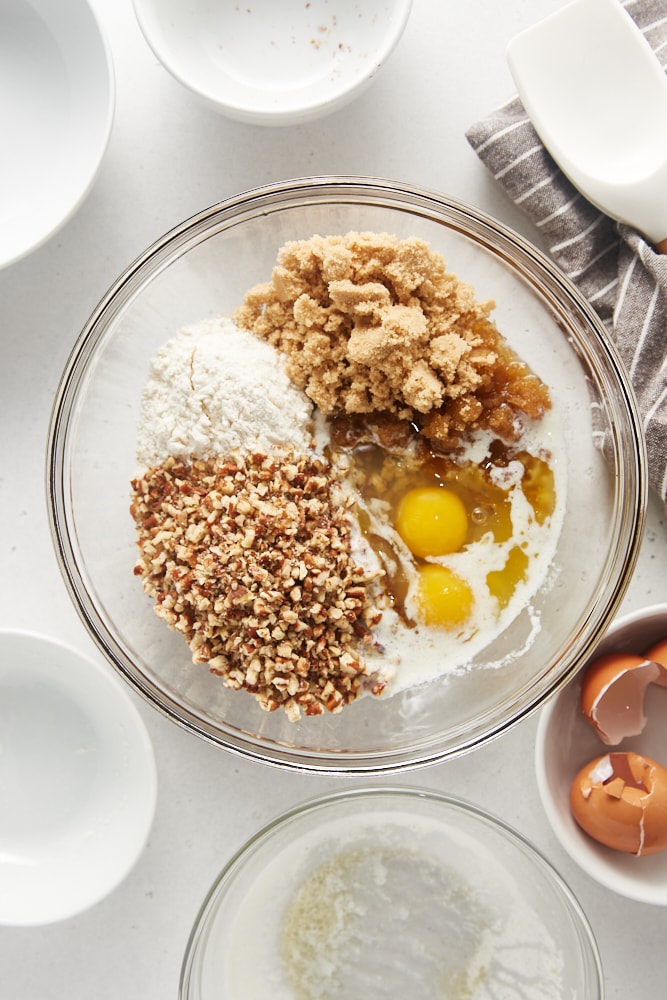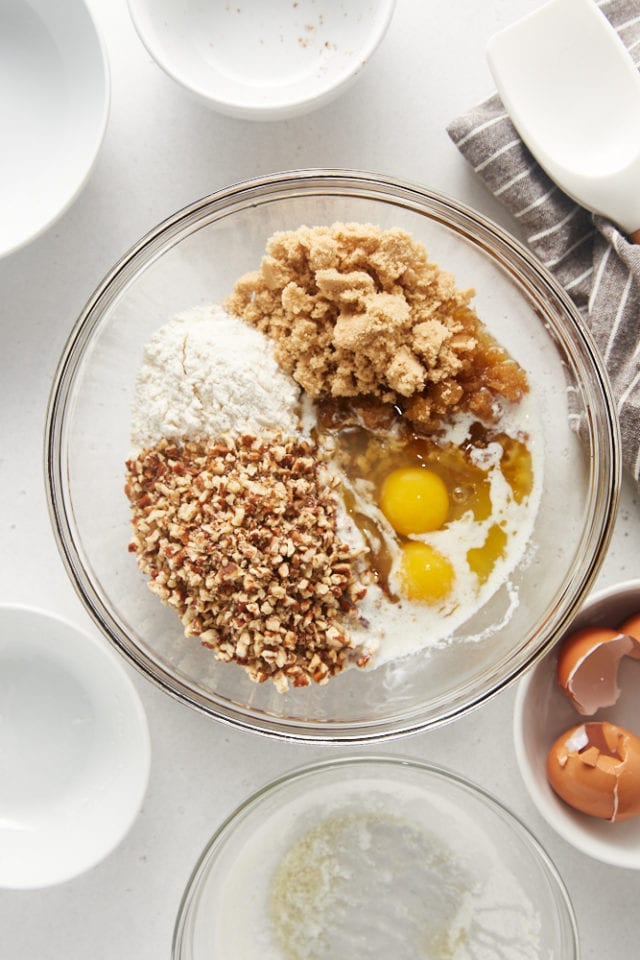 Portion the batter. Divide the batter evenly among the muffin cups. I like to use a 1-tablespoon cookie scoop to make sure they're all the same size for even baking. Keep in mind that there is no leavening in the batter, so they won't rise much. If your muffin pans are filled three-quarters full, that's pretty much what size cupcake you'll get in the end.
Bake for 18-20 minutes. When the cupcakes are done, the edges will be brown and the centers will be set. Set the pan on a wire rack to cool for about 10 minutes. Then transfer the cupcakes from the pan to a rack to cool completely.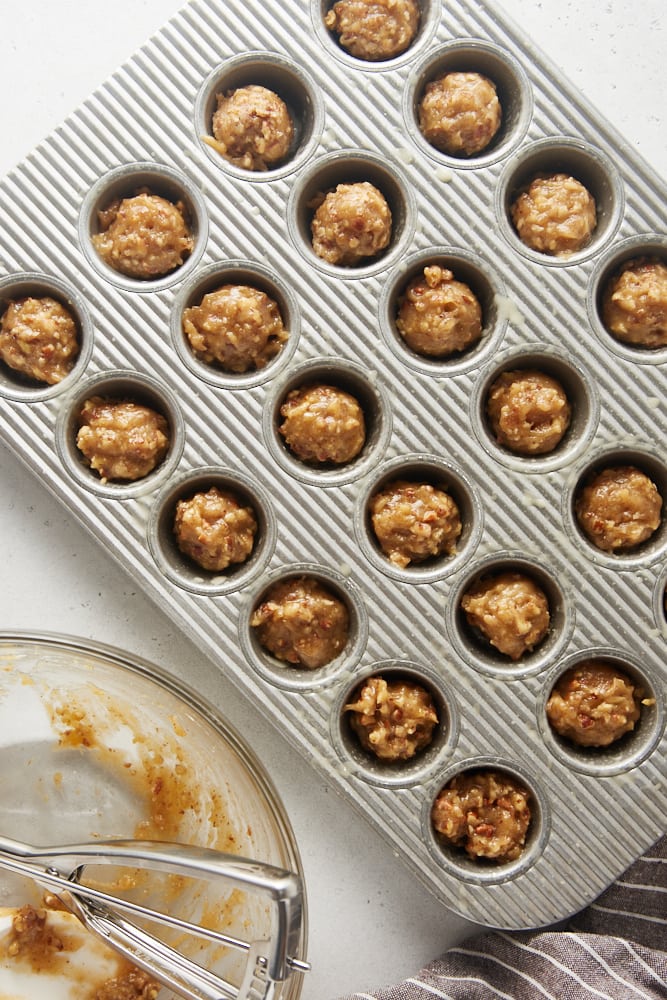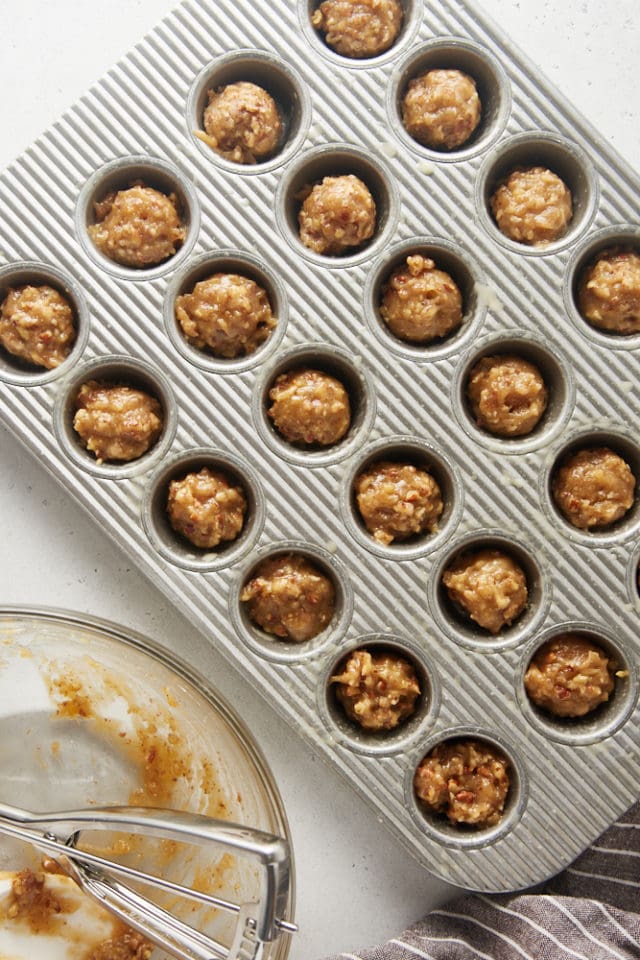 Tips for Success
These Pecan Pie Cupcakes are so very easy to make, but here are a few tips to help things go as smoothly as possible.
Measure accurately. Many bakers tend to over-measure flour. With so few ingredients in this recipe, any inaccuracies will be magnified. Use a kitchen scale to measure by weight if possible. Alternatively, use the spoon and sweep method to minimize measuring errors.
Use a scoop to portion the batter. It will make quick, accurate work of dividing the batter.
Don't over-bake. Too much time in the oven can lead to too-crisp edges and an overly-chewy texture.
Embrace the simplicity! These bite-size treats are wonderfully flavor and don't need anything extra. They may not be the prettiest things you'll ever bake, but they're just so good that you won't care one bit that there's no frosting or other added element.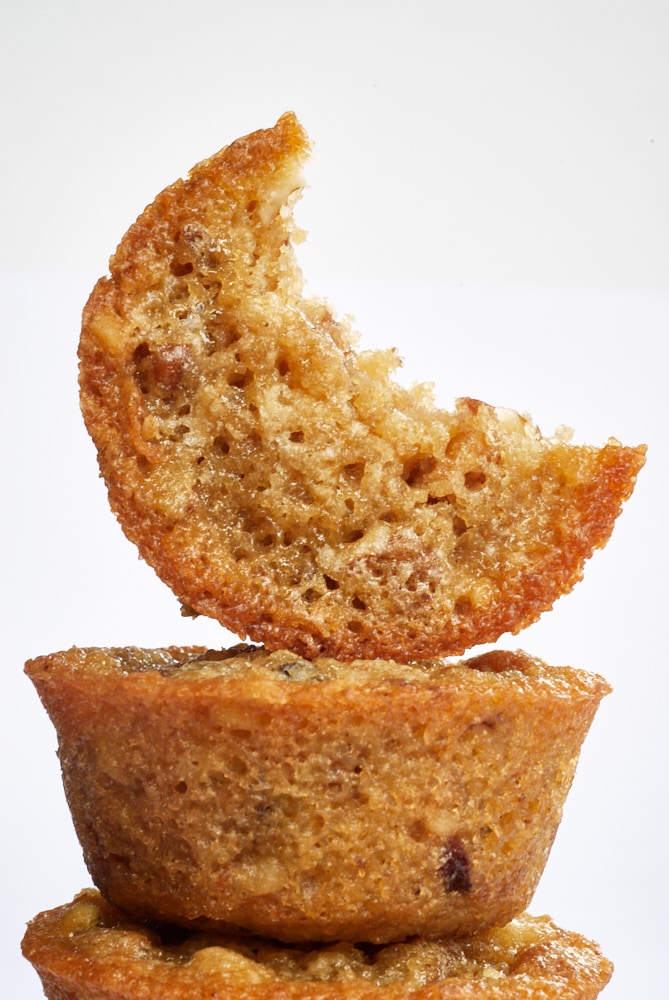 How to Store Pecan Pie Cupcakes
These cupcakes should keep at room temperature in an airtight container for 3-5 days.
For longer storage, you can freeze the cupcakes in an airtight freezer-safe container. They should keep up to 3 months. When you're ready to enjoy them, thaw them overnight in the refrigerator or at room temperature for a couple of hours.
Find more cupcake recipes in the Recipe Index.
More Easy Cupcake Recipes