This easy lemon pound cake recipe keeps things simple by baking in a 9×13 pan. These Lemon Pound Cake Bars make preparation, serving, and transporting a breeze!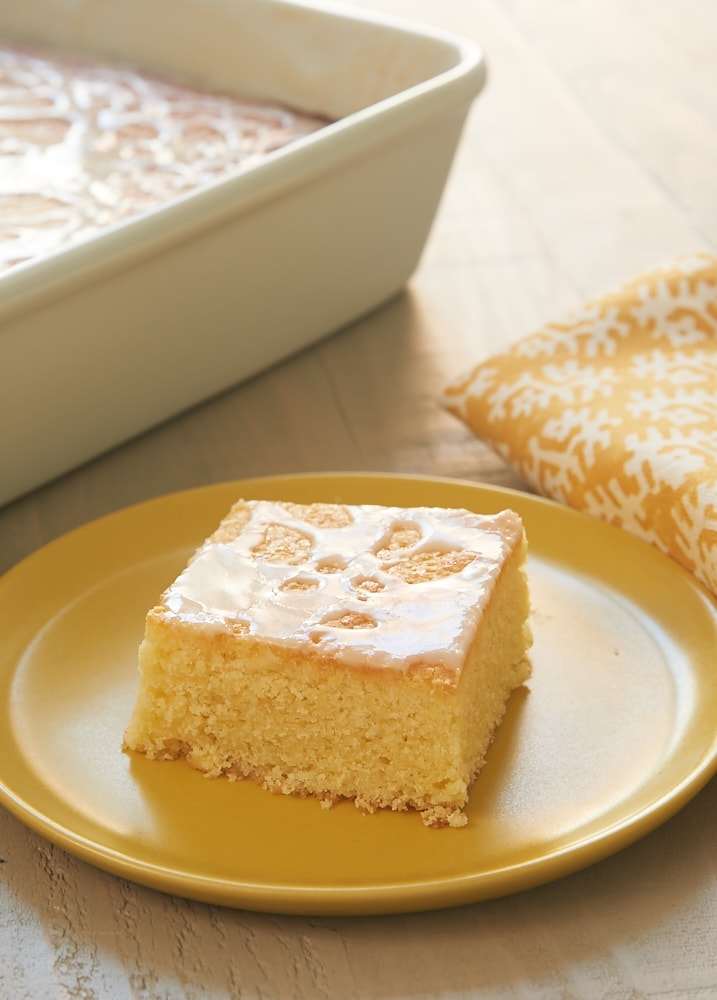 Lemon Pound Cake Bars may seem like a confusing title for a recipe, but I assure you it's accurate. They are, indeed, a little bit cake and a little bit bar. You can easily slice them up and serve on little plates for a lovely dessert. Or you can just grab one and eat it out of hand when you're craving a sweet snack.
The cake is a bit less dense than a traditional pound cake, yet it's still solid enough to work as a handheld treat. See? It's cake and bar at the same time. The best of both worlds!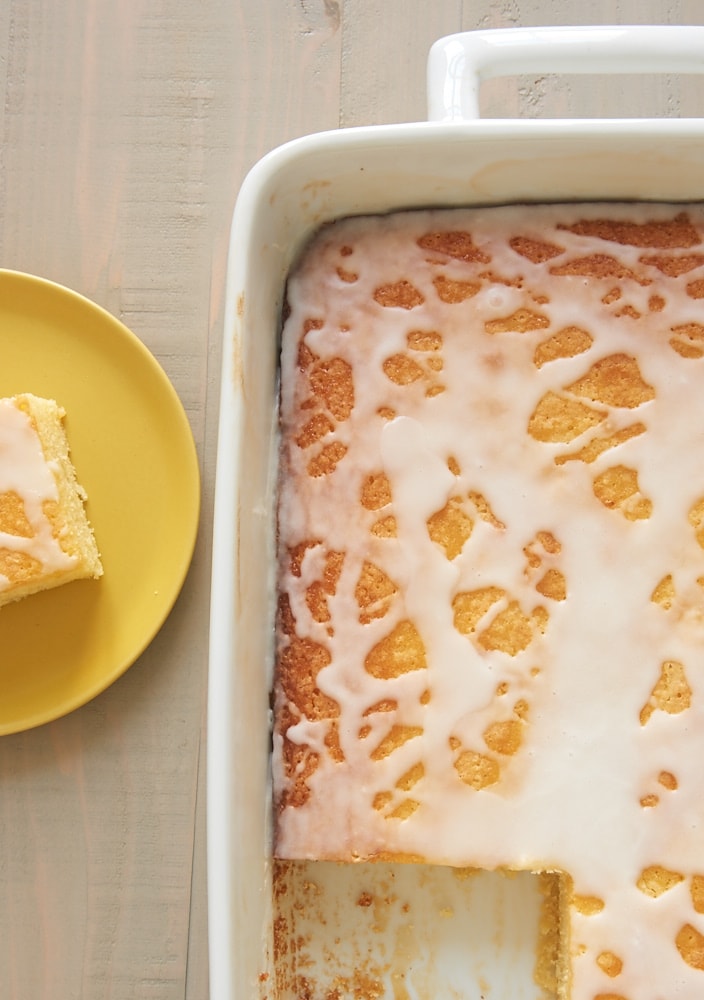 There is plenty of lemon flavor here, with the juice and zest of two lemons getting mixed into the batter. If you're a big, big fan of lemon, go ahead and use lemon juice instead of milk in the glaze. As much as I adore all things lemon, I prefer the simpler, non-lemon glaze. The sweetness of the glaze is a wonderful complement to the big lemon flavor of the cake.
Besides the lovely lemon flavor, I really love that these bars are so simple to make. You'll just need a saucepan and a little bit of stirring to get the cake ready to bake. Leave the electric mixer unplugged for this one. A mixing spoon is all you'll need. This one is officially on my list of quick-and-easy, last-minute desserts!
Find more cake recipes in the Recipe Index.
Why not bake another great pound cake recipe?