Looking for a quick and easy treat with a bit of fun that everyone will love? Try these soft and chewy M&M sugar cookies!
And, if you're looking for more sugar cookie recipes, definitely check out drop sugar cookies, frosted sugar cookie bars, sugar and spice cookies, and brown butter sugar cookies too!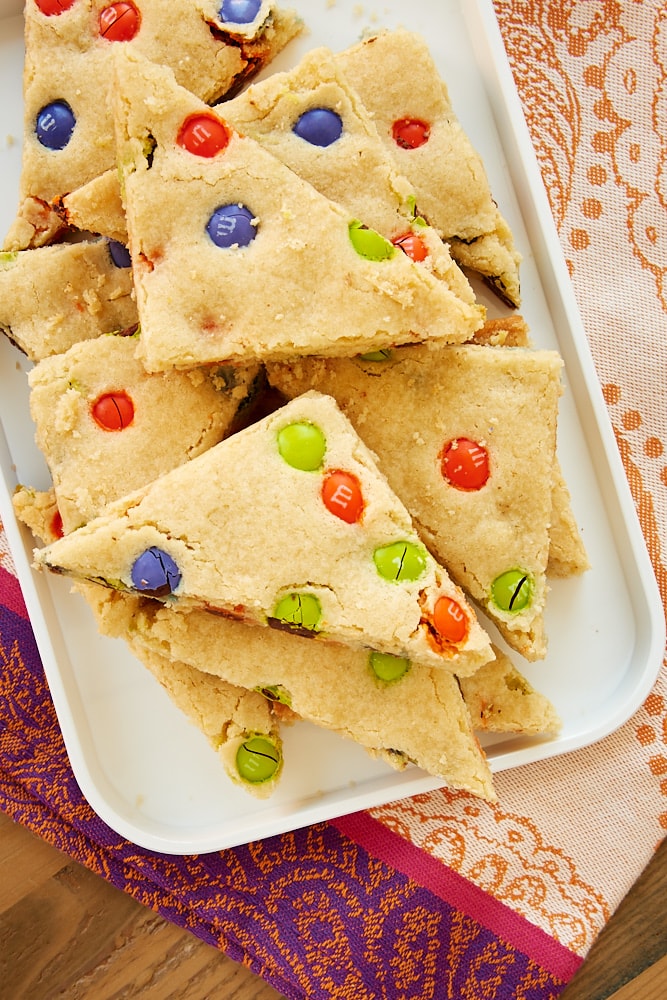 Easy M&M Sugar Cookies
Sometimes you just want to bake something simple and fun. That's when these M&M Sugar Cookie Bars are just the thing. They feature uncomplicated, delicious flavor with a fun and colorful twist.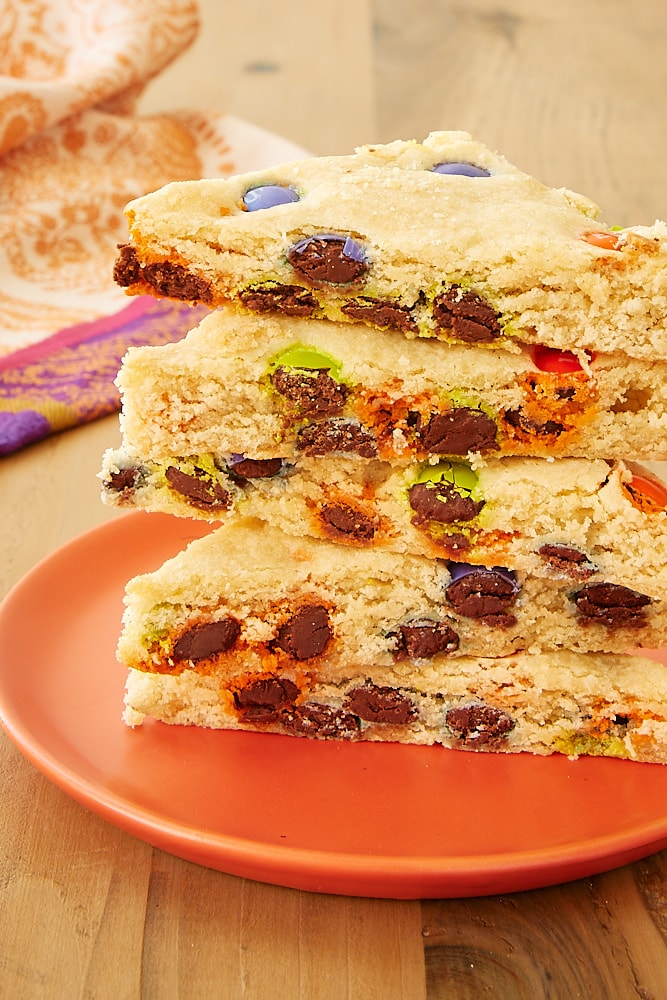 These soft, sweet cookie bars are certainly not anything fancy, but they are wonderfully delicious and a sure crowd-pleaser. They're a great option for casual gatherings, homemade gifts, or simply sweet snacking.
As with all cookie bars, the beauty of them versus traditional cookies is that you can skip the scooping and bake the dough in a pan. That's a lot of prep time you can avoid and still get homemade cookies! Once these cookie bars are baked and cooled, cut them into squares or triangles or whatever shape you like. I usually go with standard squares most of the time, but it's fun to go with different shapes for some variety.
Have some fun with the M&Ms in these bars! It's so easy to change the colors for different occasions and seasons. The ones in these photos are a fall color combo that I really love. Use plain, peanut butter, or whatever kind you like best.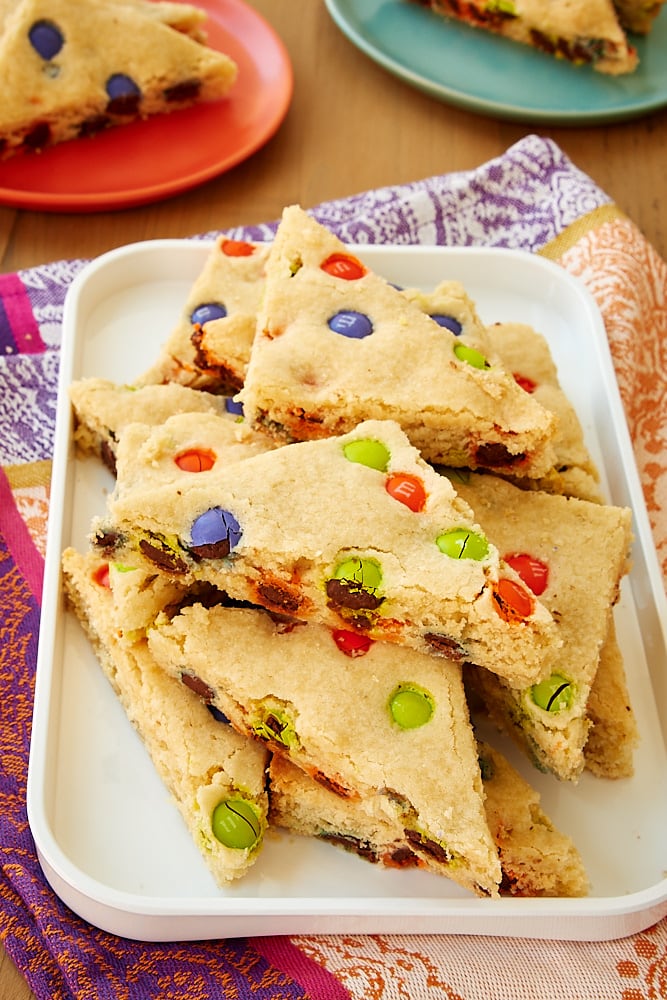 When you're mixing the dough for these cookie bars, save a few M&Ms to sprinkle over the top so you can really show off the fun colors. That's a good trick for so many recipes that feature add-ins. Just saving a handful to add to the top of the dough before baking will help make sure you get some of those bright colors popping out of the top.
The next time you want a simple baking project that's easy and fun, give these M&M Sugar Cookie Bars a try. You'll get a big pan of treats that will disappear quickly and garner plenty of compliments!
Video Tutorial: M&M Sugar Cookie Bars
More Sugar Cookie Recipes
On the lookout for more easy sugar cookie recipes? Try these ones!