Cinnamon sugar cookie bars are sweet, super soft, and filled with plenty of cozy cinnamon flavor. These thick sugar cookies are great for feeding a crowd!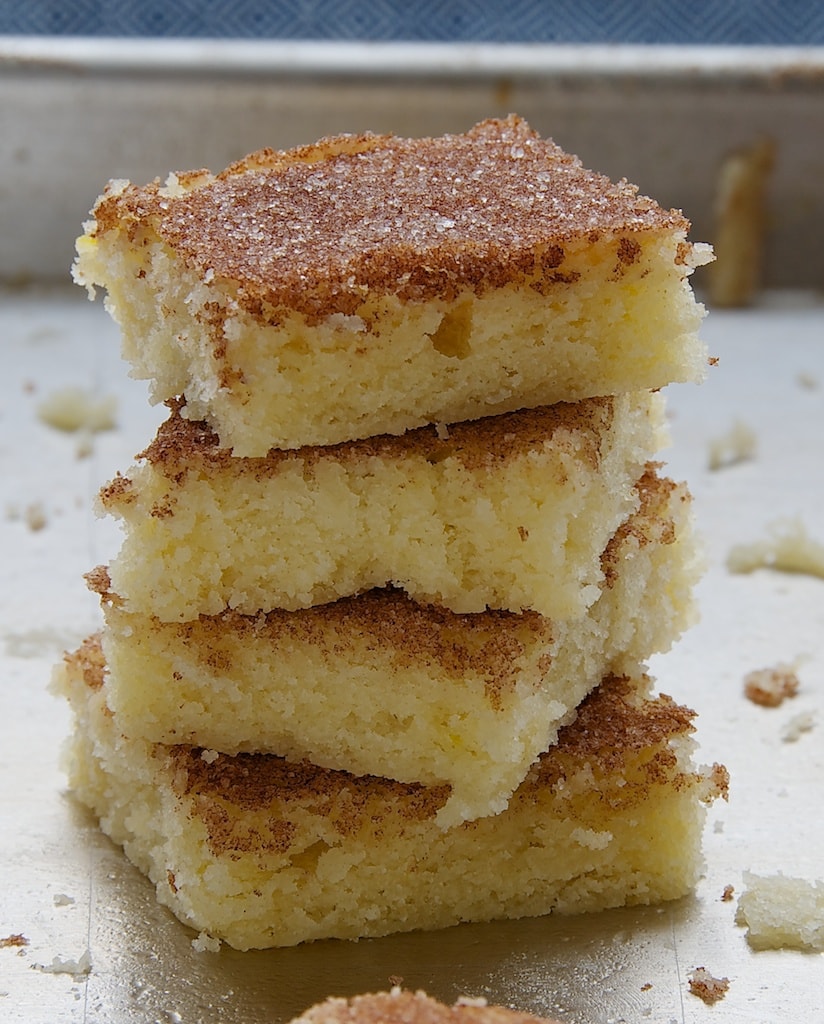 Soft Cinnamon Sugar Cookie Bars
I have a bit of an addiction to baking bars. To me, they're the best of all baking worlds. Seriously, I could dedicate this entire blog to bar recipes. If I were to do that, I might start to bore some of you, so I soldier on with a little more variety. Today, though, we have bars!
I happened upon this recipe purely by accident over at Gilt Taste. The folks at Momofuku Milk Bar were featured in a series of articles about their favorite family cookie recipes. As soon as I saw this recipe for a bar that resembles a cinnamon sugar cookie, I was sold.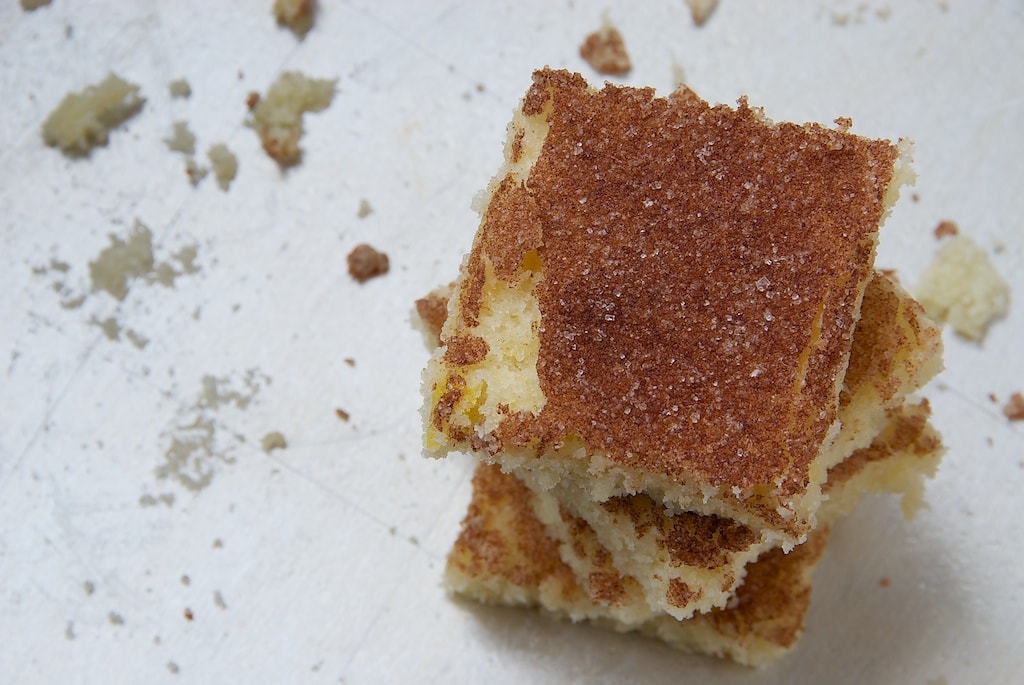 I very rarely make sugar cookies. I love their brilliant simplicity, but I ultimately skip over them in favor of something else. These bars offered just enough variation and interest to get me hooked.
These were simple to make and received a slew of compliments. They are very buttery and soft and just plain delicious. The original recipe indicates that these should be made into bite-size bars, yielding 150 bars. I cut mine a little larger and liked them that way. I still had plenty to share. If you're baking for a crowd, which is not uncommon this time of year, bite-size will definitely give you enough bars to feed a lot of people.
More Sugar Cookie Recipes
There are so many ways to make addictive, easy sugar cookies! Check out some more recipes below.