One of my favorite things to do on Christmas morning is make a breakfast treat for us to enjoy. Granted, I sometimes wimp out after an evening of Christmas Eve festivities, but there's really no excuse when there are simple scones to be made!
Besides the amazing taste, the beauty of these scones is really their simplicity. At first glance, the ingredient list may look a bit long, but don't fret. There are a lot of spices going on here. They really mix up so quickly! Then, just give them a quick pat, shape them a bit, and put them in the oven for a short time.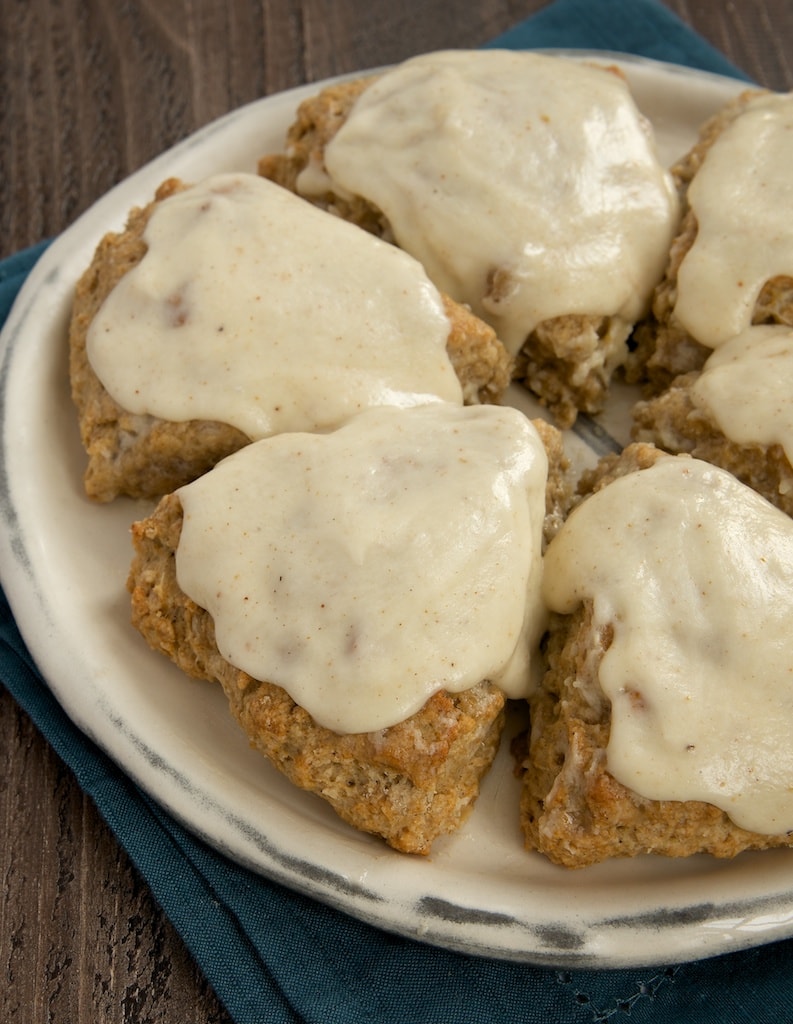 You could absolutely stop there and enjoy some perfectly lovely scones. They are lightly sweet and have a nice chewiness form the oats. But I highly recommend that brown butter glaze. It really bumps up the flavor and turns them into something extra special.
These beauties are a perfect quick treat for a special breakfast or brunch. Or save them for a little later in the day to enjoy with your coffee or tea.
This recipe was originally developed for Clabber Girl, where I am a paid contributor.