Brownie Cupcakes are quick and easy brownies made in a muffin pan. No cutting or slicing with these. Just grab your own brownie and enjoy!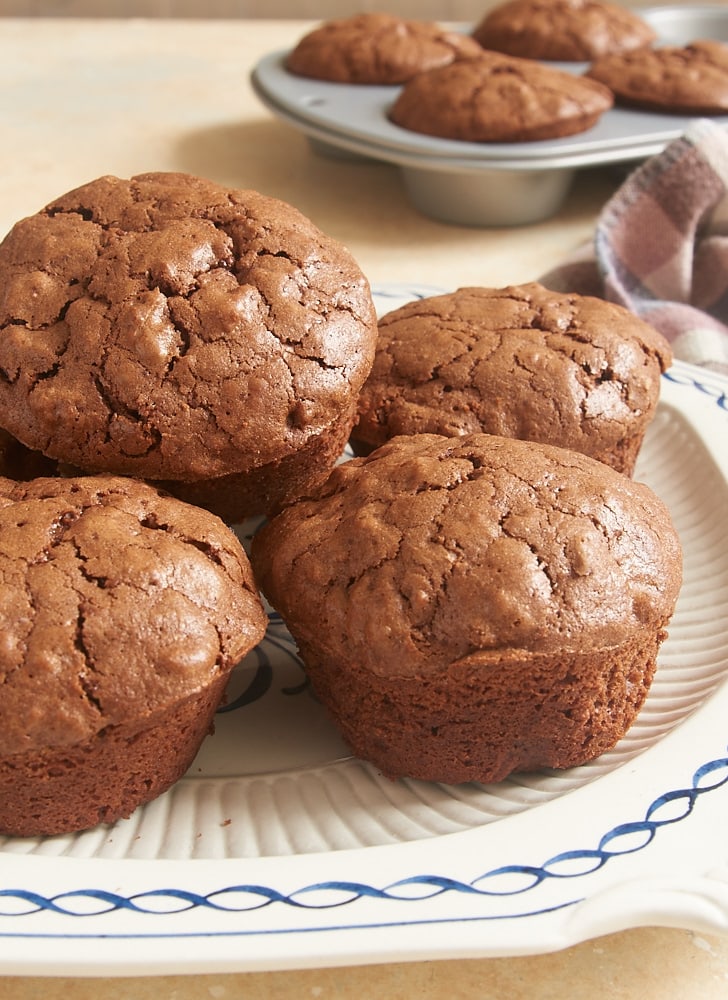 As much as I love traditional fudgy brownies, I am always trying to find or come up with some twist on the classic. These Brownie Cupcakes are a simple way to do something just a little different than your usual brownies.
This Brownie Cupcake recipe doesn't fit neatly into any one category. Sure, they're brownies. But they have a lovely cake-like texture. And they're baked in a muffin pan. So, you've got a lot of different influences here. Regardless of how you label them, these little treats are a fun and tasty way to change up your brownie routine.


These brownies are pretty great just as they are with no extras added. But for a little something extra, you can add a surprise inside these brownies. Once you fill the muffin cups about half full, just drop in a few milk chocolate or white chocolate chips before filing the cups the rest of the way. Or how about peanut butter chips or butterscotch chips? You'll create a little pocket of extra flavor in the center of each brownie.
If you're looking for a quick-and-easy, one-bowl, sure-to-please dessert, you've found it with these Brownie Cupcakes. You can have these mixed up and in the oven in just a matter of minutes. And once they're done, you can skip the cutting and serving steps. Just put them on a plate and let everyone grab their very own brownie. The toughest part may very well be waiting for them to cool enough to eat!
Find more brownie recipes in the Recipe Index!
More Brownies in Muffin Pans
We are a participant in the Amazon Services LLC Associates Program, an affiliate advertising program designed to provide a means for us to earn fees by linking to Amazon.com and affiliated sites.