Sometimes fate has a hand in the kitchen. I had a lovely bread pudding recipe picked out for the holidays. It was simple and sounded delicious. All I needed was a package of Hawaiian bread. That seemed like a simple enough task until I realized that there is none to be found on the isle of Manhattan.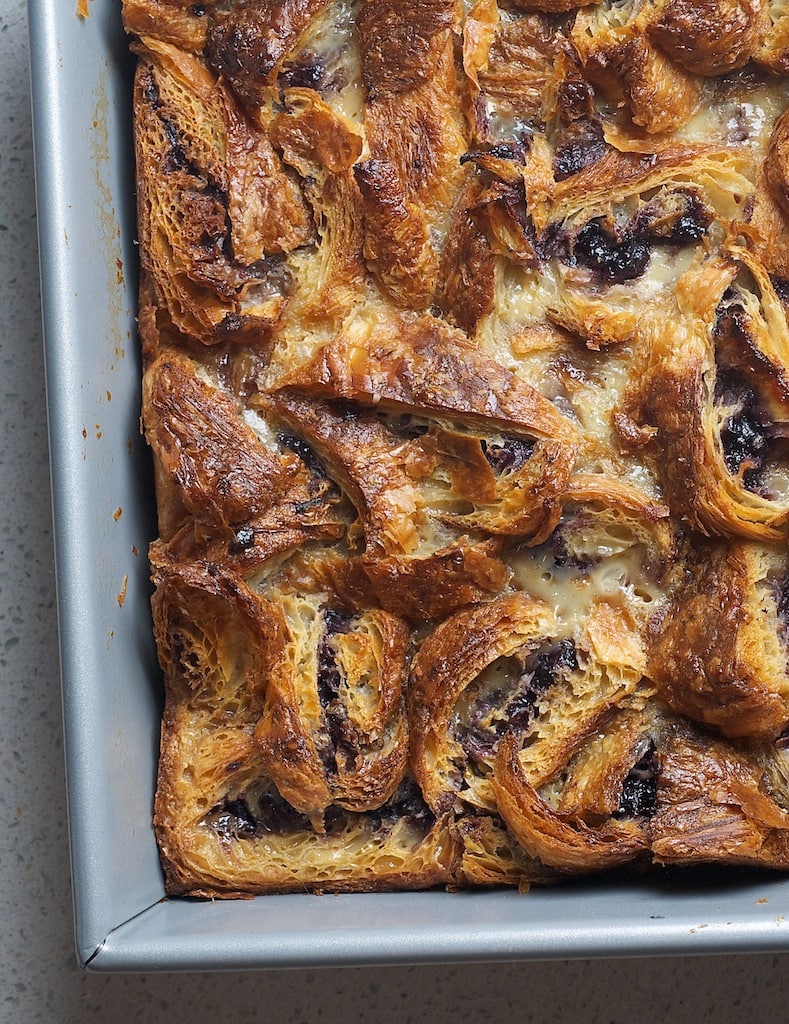 Moments after that realization, I found this recipe in an ad for Smucker's in a food magazine. I had bread pudding on the brain, so I was immediately drawn to it. When I realized that it was made with croissants, I remembered the French bakery we had recently stumbled upon in our neighborhood. All signs pointed to making this.


This recipe is one of the easiest things I've made. You can easily have it put together and in the oven in 15 minutes. The best part is the return on your time investment. This is seriously good. Quinn has declared it one of his favorite desserts.
I am anxious to try this again with a different preserve variety. I can imagine it with cherry or strawberry or apple. Other than that, my only modification might be to add more cinnamon. My one plea to you is to find some especially good croissants to use. That may be the biggest challenge for some for making this, but it's worth it. You can thank me later.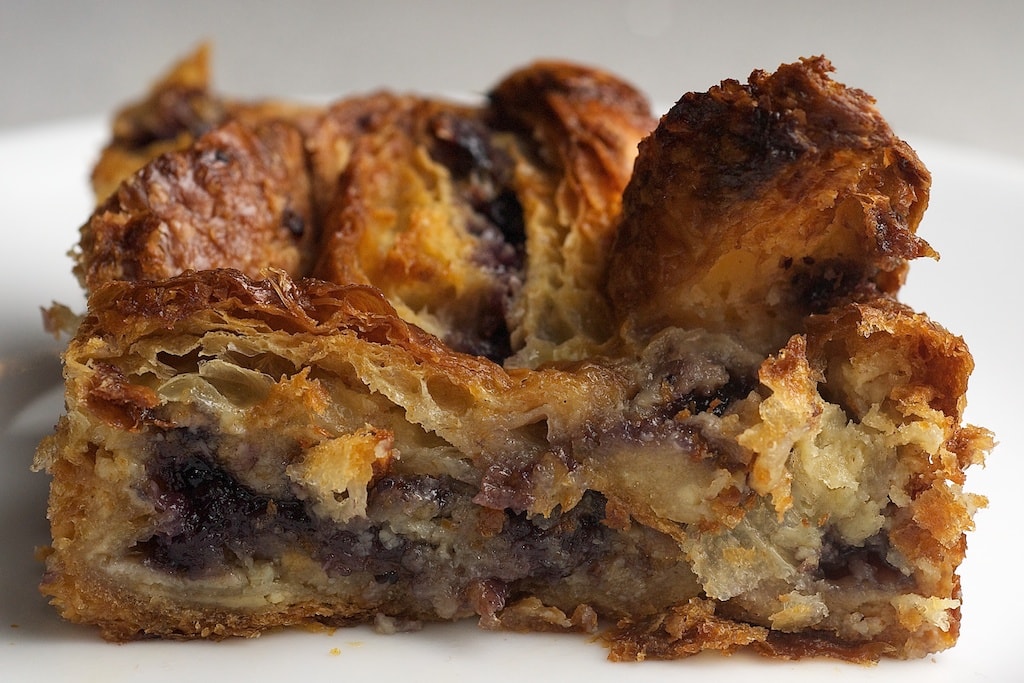 Find more bread pudding recipes in the Recipe Index.