Because of how much I love the glorious combination of chocolate and peanut butter, I'm always looking for new ways to use them. I've covered cookies, brownies, cheesecakes, and more. But, these little tartlets are pretty special.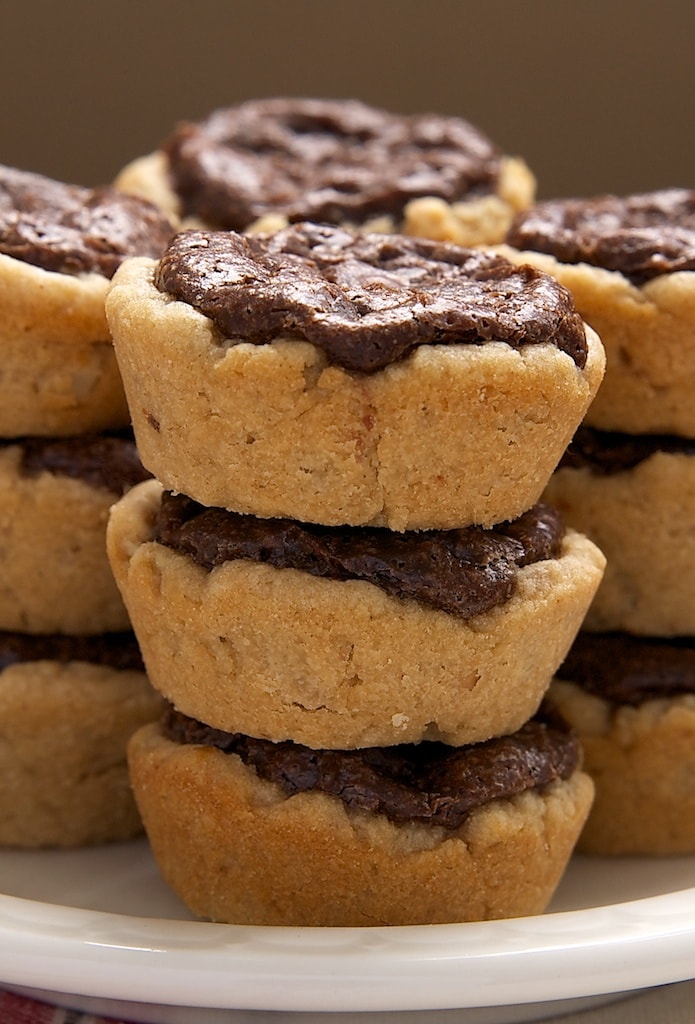 It all starts with the crust, which is essentially a peanut butter cookie. If you're like me, you're already sold. Then, a fudgy chocolate filling goes into the crust for a magical chocolate-peanut butter experience.


I am happy to tell you that these are very simple to make. You can have them mixed up and in the oven pretty quickly and without much fuss. They look more involved than they actually are. That's always a selling point for me.
One of my favorite things about these is that they aren't too sweet. Instead, they really focus on the flavors of peanut butter in the crust and rich chocolate in the filling. The original recipe suggests sprinkling the tops with confectioners sugar. If you'd like these a bit sweeter, then that's a great way to add a little sweet punch.
Click here to see some of my favorite chocolate and peanut butter recipes.