With just FOUR ingredients, these Chocolate Chip Pecan No-Bake Cookies couldn't be easier to make!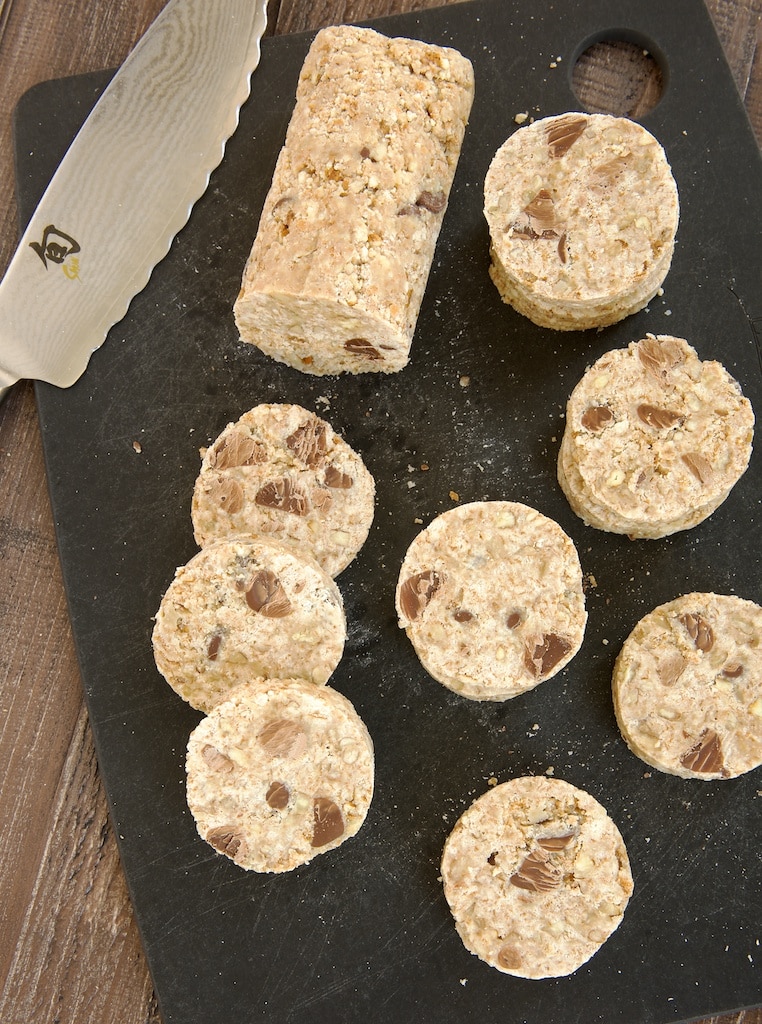 This time of year, I'm always on the lookout for some new cookie recipes to add to my holiday baking list. And with as many cookies as I make, simple recipes become even more appealing as usual. I'm happy to tell you that this recipe falls squarely into both the simple and delicious categories!
I happened upon an intriguing recipe when I was browsing through a recipe collection my mother gave me. The short list of ingredients and the no-bake aspect convinced me pretty quickly to get into the kitchen and see what happened.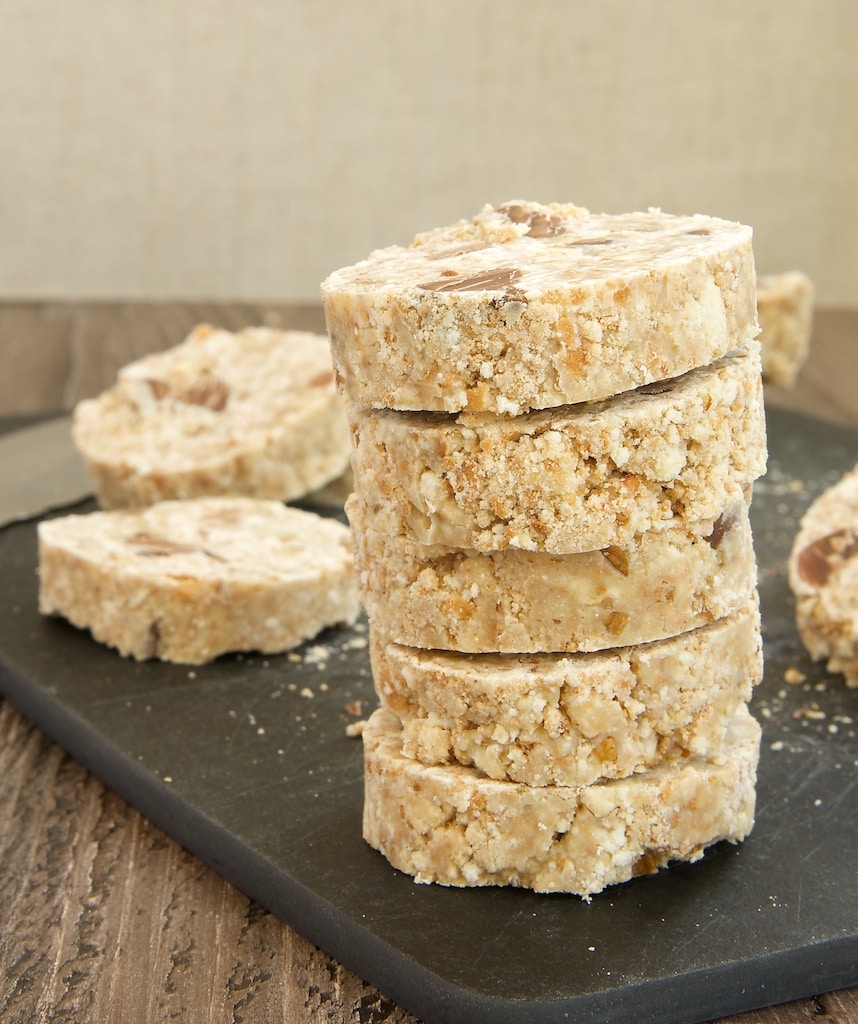 So, here are the details. These cookies are made with four ingredients. That's right, four. It all starts with a box of vanilla wafers. The fact that I made cookies from cookies is not lost on me. But let's just go with it.
I actually found two versions of these cookies among my mother's recipes. They both involved raisins, but I have a strict no-raisins policy around here. So I opted to add some milk chocolate chips and chopped pecans to those vanilla wafer crumbs. To hold it all together, all you need is sweetened condensed milk. Then just roll it all up, refrigerate, wait a bit, and slice them up. It really couldn't be simpler!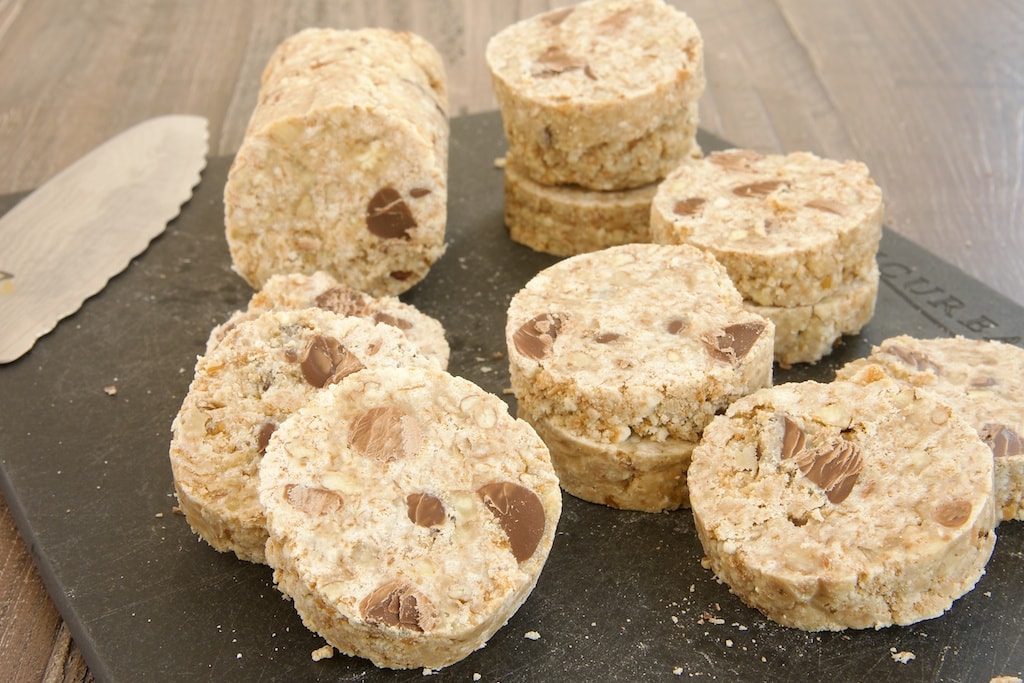 Of course, the big payoff is how wonderfully tasty they are. They're sweet and crunchy and all kinds of delicious. I shared these with some of my usual taste testers, and they disappeared in an amazingly quick fashion.
These quick and easy cookies are a great addition to your holiday cookie (no)baking. You can get them made and chilling in just a matter of minutes. And the best part is how much everyone will rave about them!
Find more no-bake recipes in the Recipe Index.