These hazelnut crescent cookies are a unique spin on classic melt-in-your-mouth nut crescents. Instead of pecans or walnuts, they're made with crunchy chopped hazelnuts!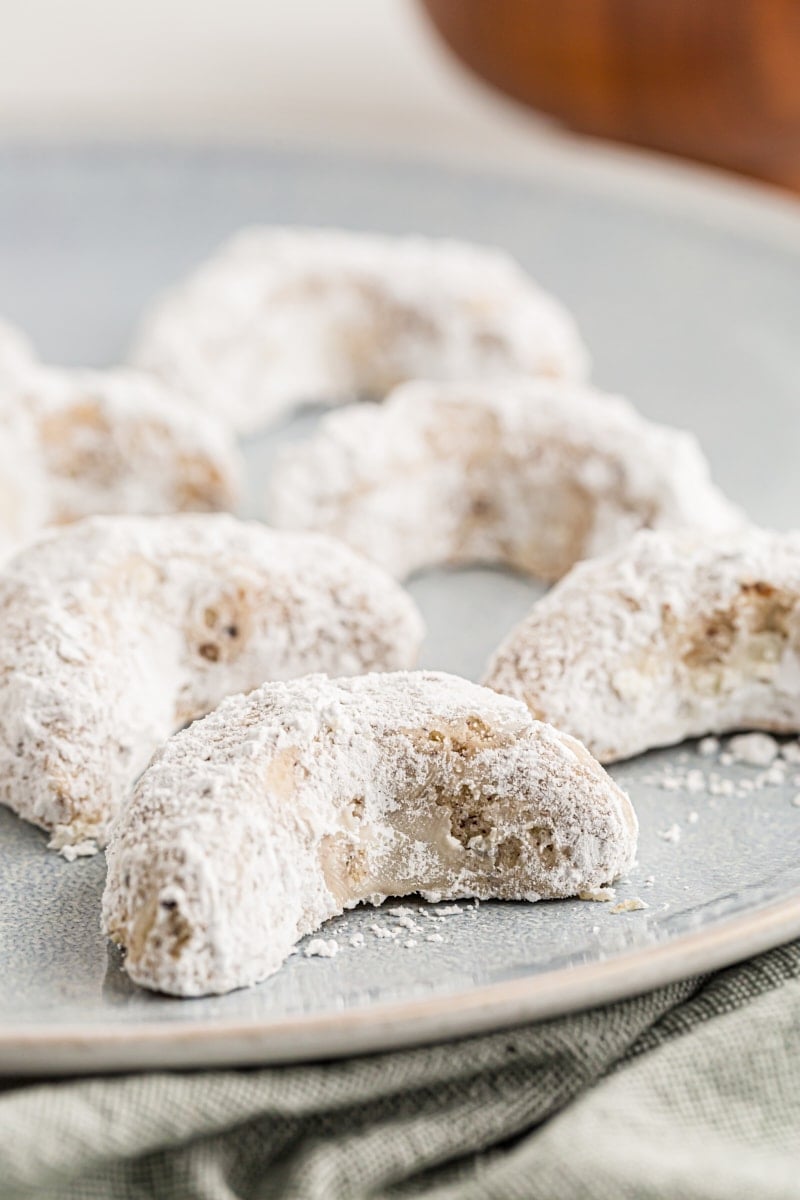 Classic Nut Crescents Made With Hazelnuts
As a child, especially around the holidays, I frequently asked my mother to make one of my favorite cookies, which she called sand tarts. I loved helping her make them, especially shaping them and rolling them in confectioners' sugar.
After I began my own baking adventures, I came to realize that these traditional Christmas cookies have many different names. While my family called them sand tarts, others know them as nut crescents, Mexican wedding cookies, Italian wedding cookies, or Russian tea cakes. (It's clear these cookies have worldwide appeal!)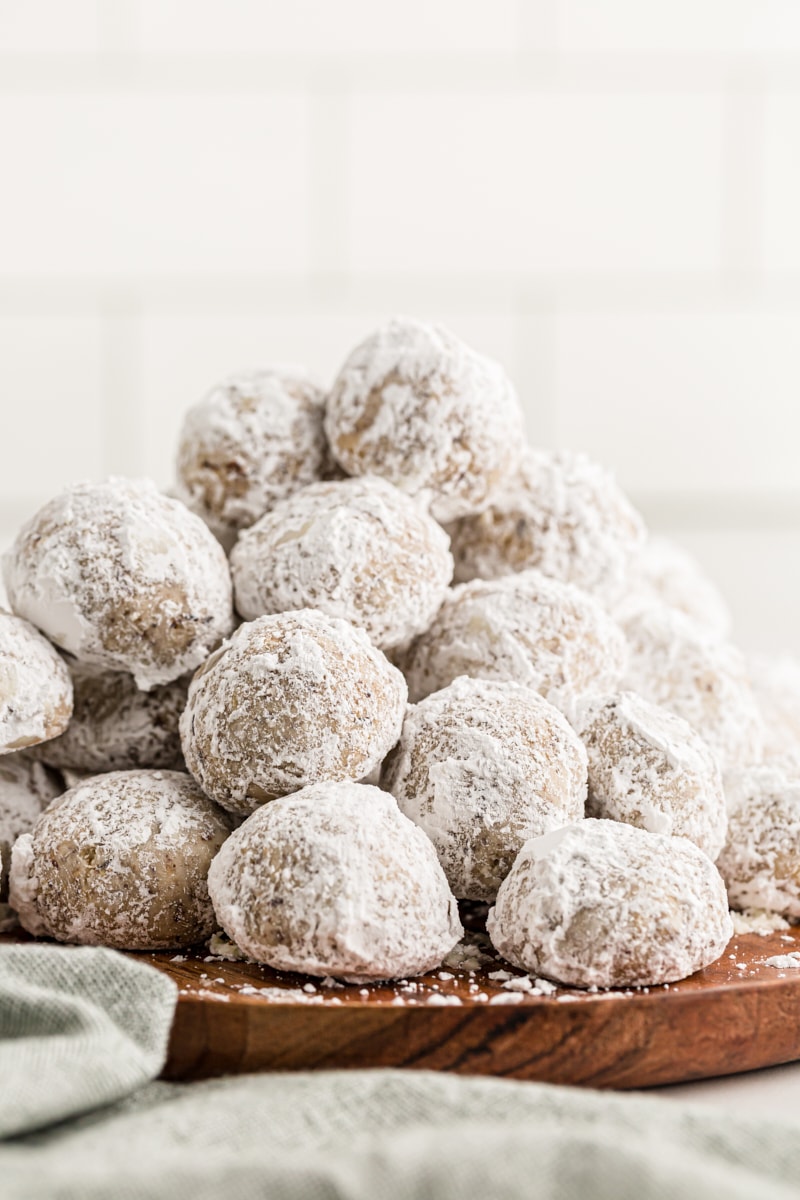 I eventually found the sand tarts recipe I remembered, but I've also adapted a comparable recipe that I found in Cook's Illustrated's Holiday Baking issue several years ago. While my mother always made her sand tarts with pecans, I decided to go with hazelnuts for something different.
The result is a cookie that's a study in contrasts. It manages to be both familiar and unique; it melts in your mouth, but it's also delightfully crisp and crunchy. And it's always a welcome addition to any holiday cookie tray.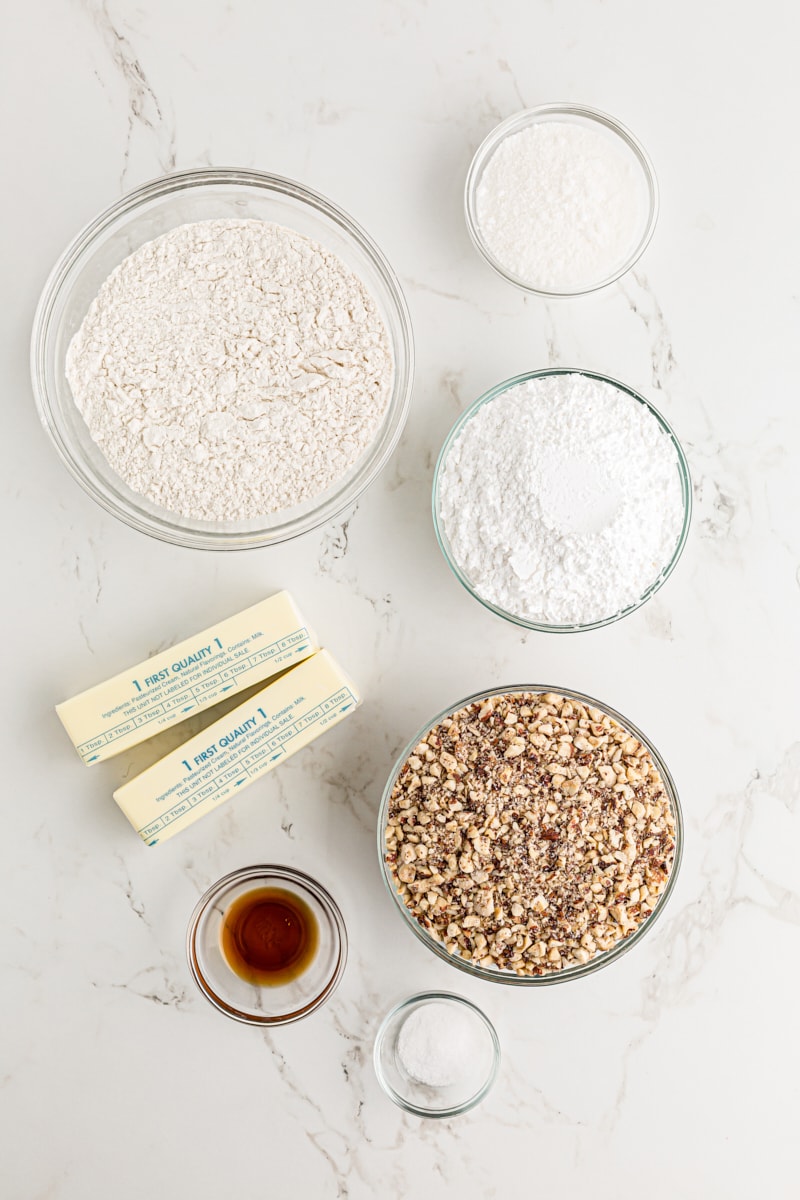 What You'll Need
Scroll down to the recipe card to find the ingredient quantities and recipe instructions.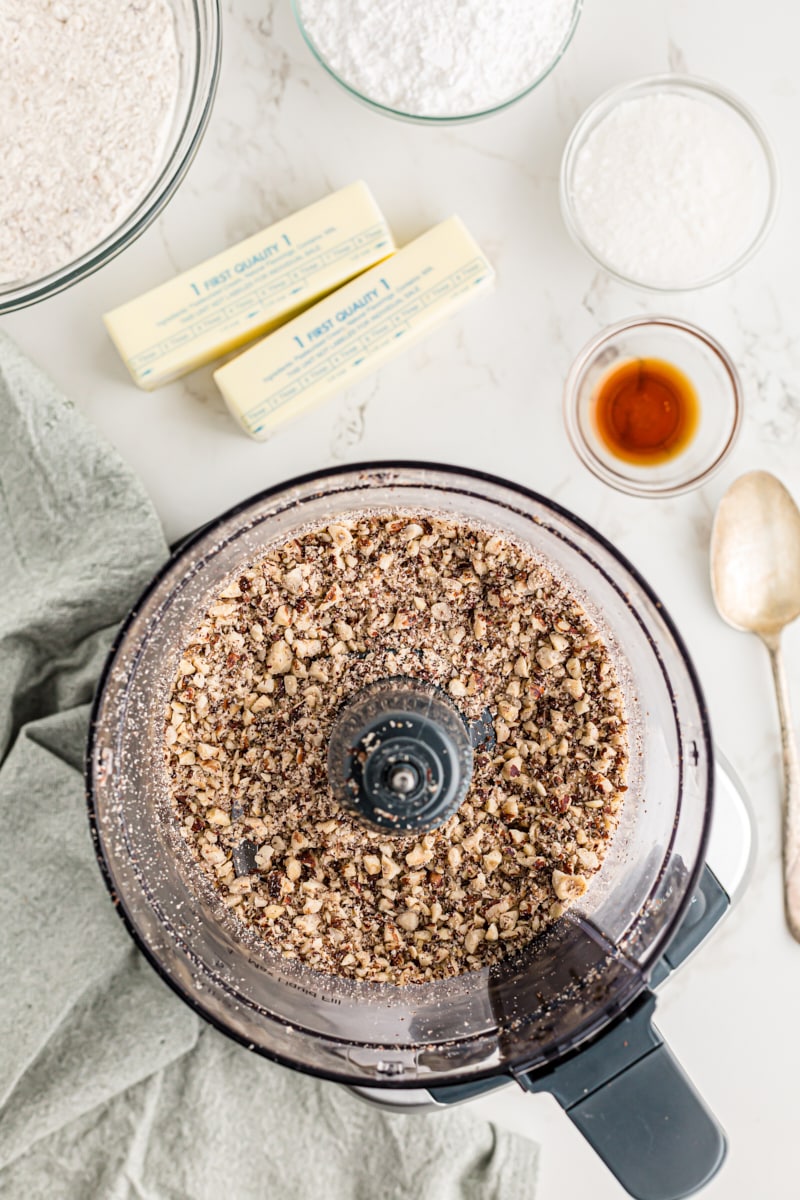 How Do You Toast Hazelnuts?
You have two options here. If you prefer to keep an eye on the nuts as you toast them, place them in a large skillet over medium heat; toast them in the pan until the skin blisters, their color darkens, and they become fragrant. Remove them from the pan immediately.
The second option is to place the hazelnuts on a sheet pan and roast them for about 10 minutes in an oven preheated to 350ºF. Halfway through the cooking time, give the pan a good shake.
How to Make Hazelnut Crescent Cookies
From crispy pizzelles to spritz cookies and cut-out sugar cookies, many of our favorite holiday cookie recipes require quite a bit of work. That's not so for these hazelnut crescent cookies—they come together in a snap!
Prepare. Preheat your oven to 325°F and line baking sheets with parchment paper or silicone liners.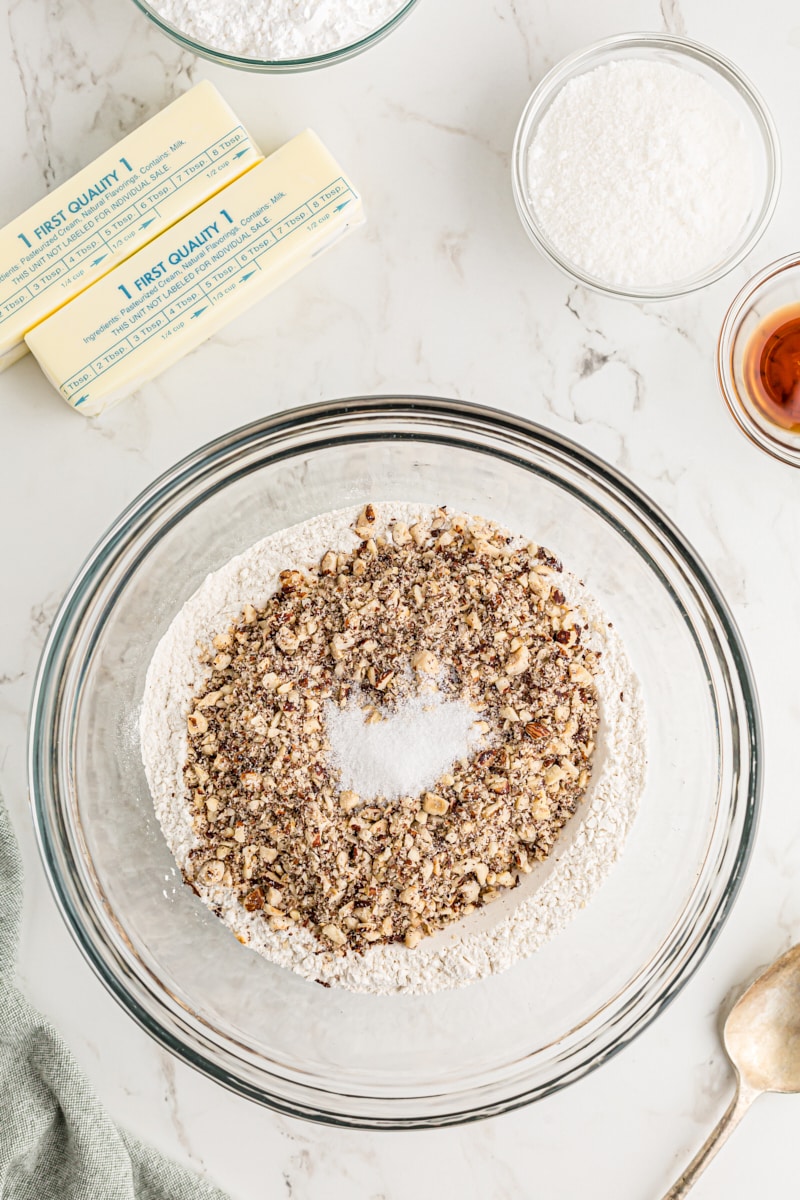 Mix the dry ingredients. In a large bowl, stir together 1 cup of the nuts, all of the flour, and the salt.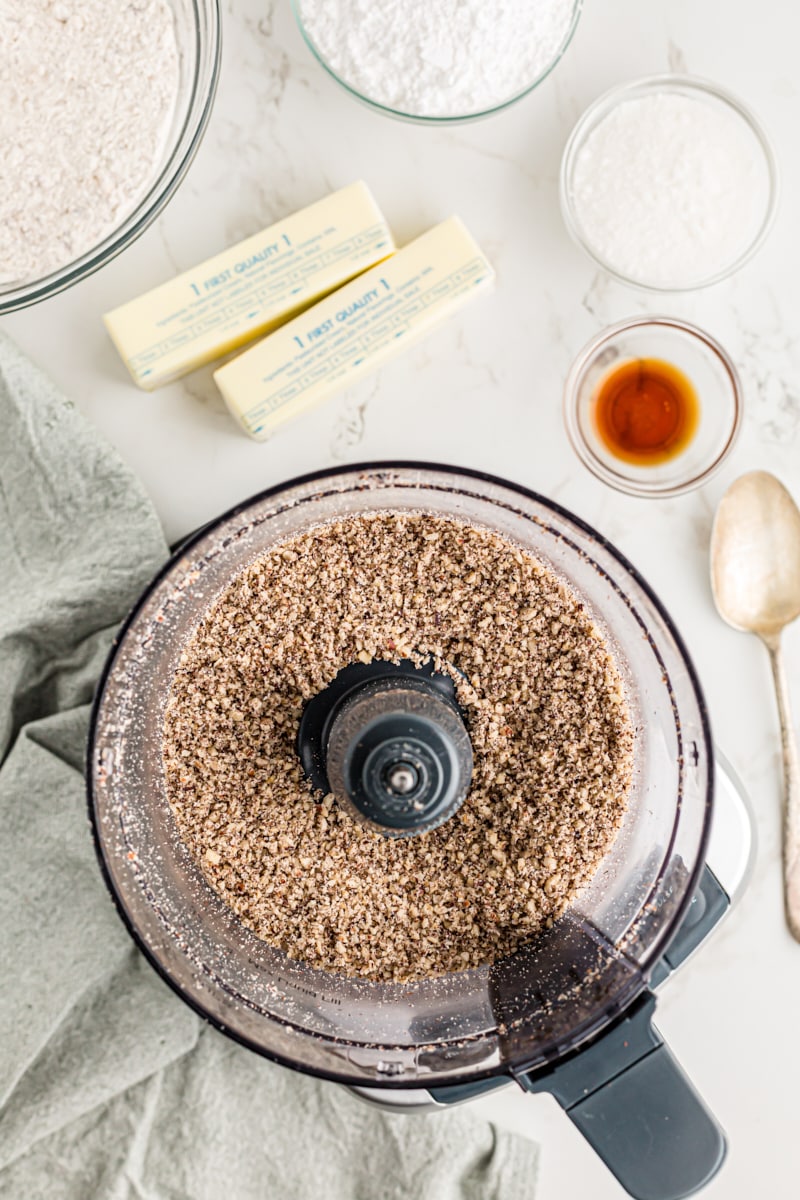 Process the remaining nuts. Add the remaining cup of nuts to the bowl of a food processor and process for 10 to 15 seconds, or until the nuts resemble coarse cornmeal. Add the pulsed nuts to the bowl with the dry ingredients.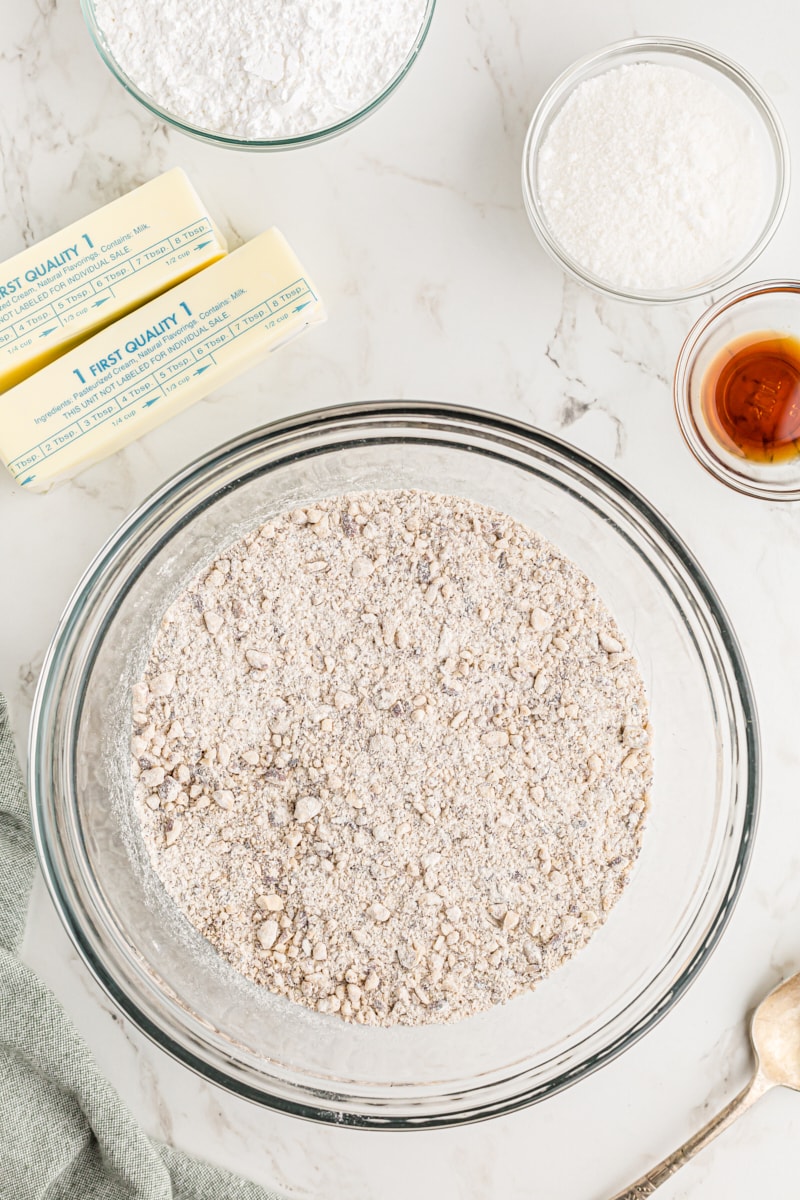 Finish the dough. Use an electric mixer to beat the butter and sugar in a mixing bowl until they're light and creamy. Beat in the vanilla, then add the flour mixture and beat until the dough comes together, scraping down the sides of the bowl if needed.
Form the cookies. Use a tablespoon of dough at a time to form the cookies. Roll the dough into balls; they can be baked this way, or you can pinch them into crescents, rings, or small bars.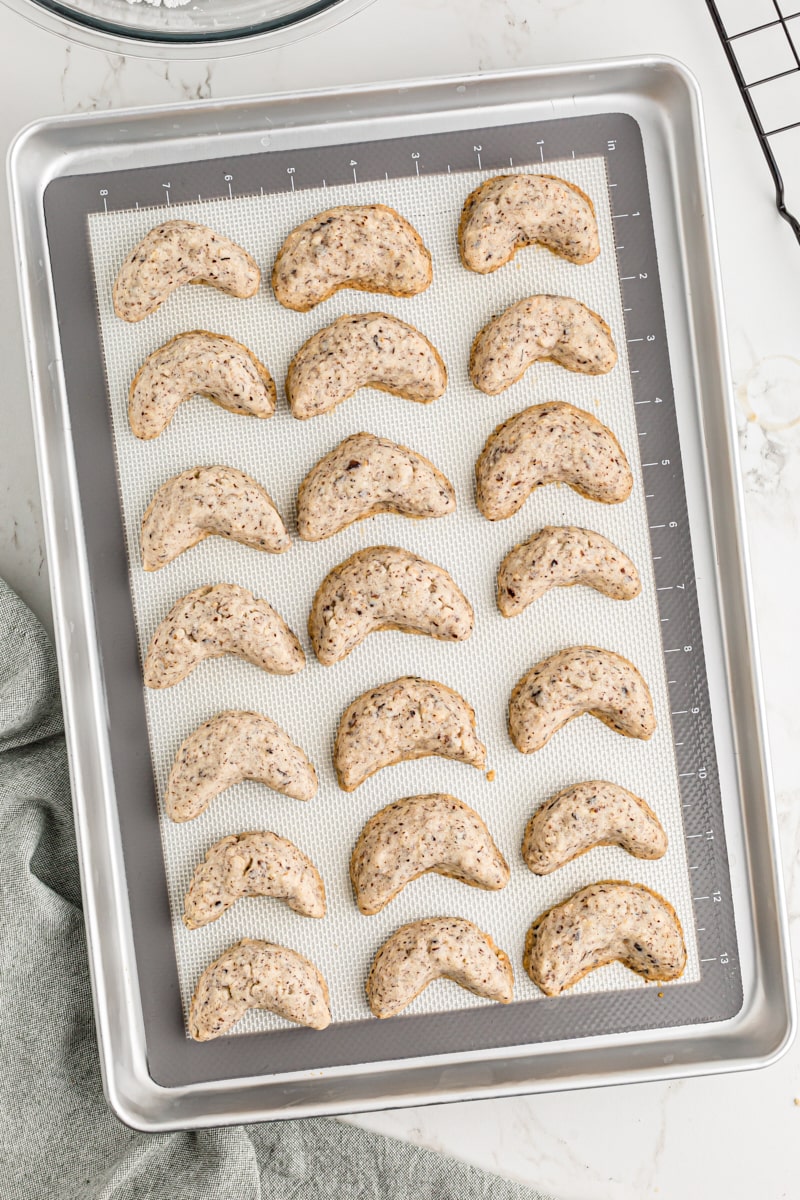 Bake. Set the shaped cookies on the prepared baking sheets. Bake one pan at a time for about 15 minutes, or until the tops of the cookies are a pale golden color and the bottoms are just beginning to brown.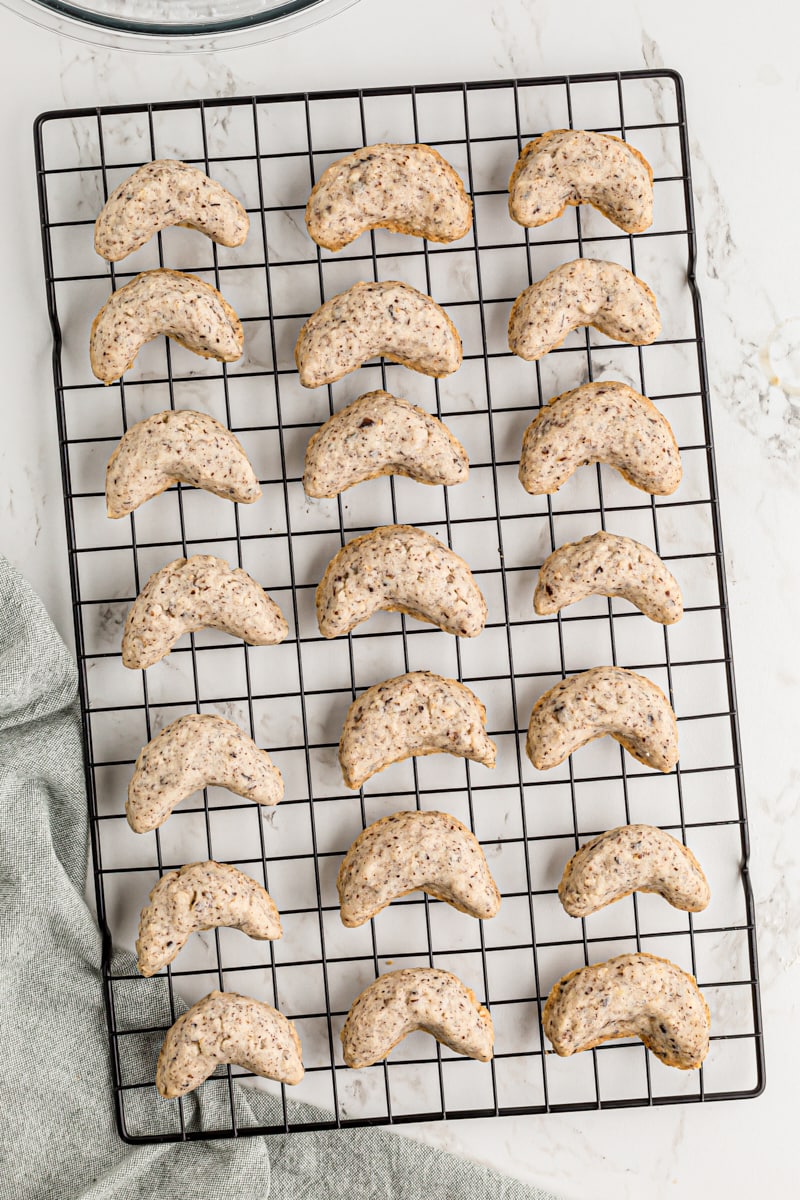 Cool. Place the pans on wire racks. Let the cookies cool on the baking sheets for about 5 minutes, then transfer them directly to the racks to finish cooling. (Learn more: Why Every Baker Needs Wire Cooling Racks)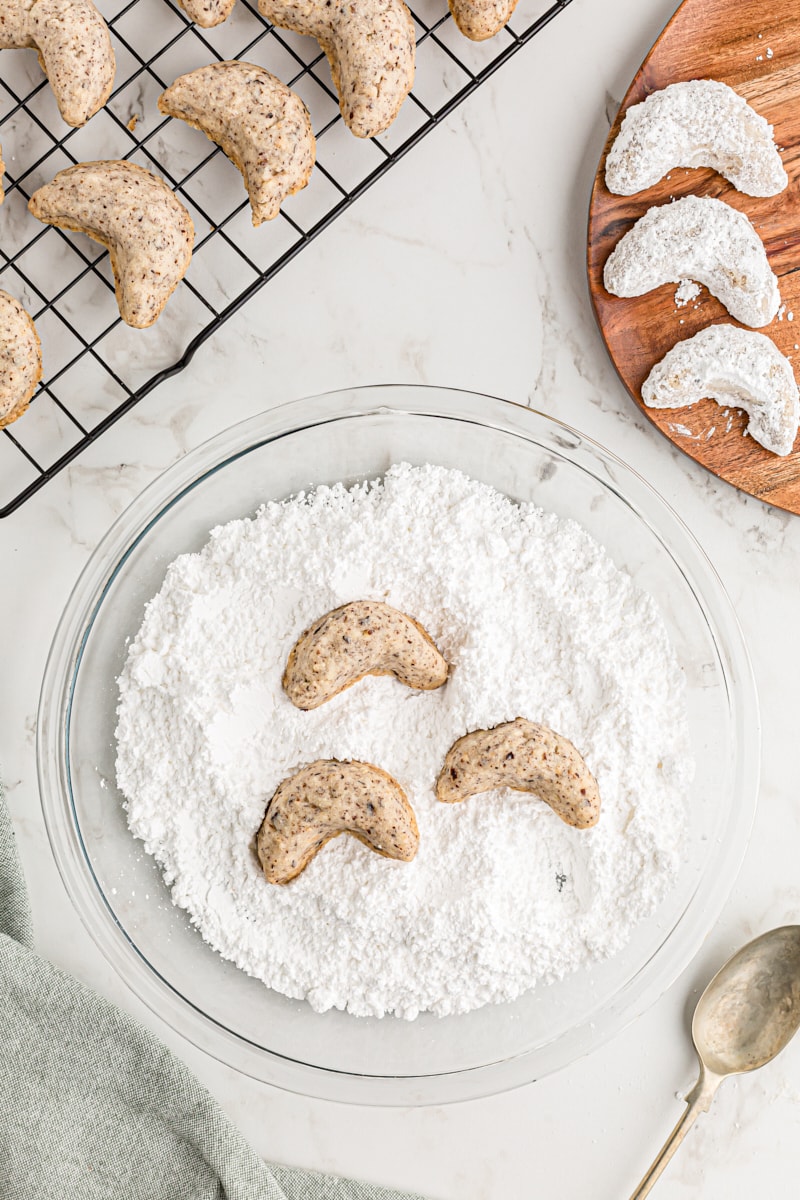 Coat with sugar. Roll the cooled cookies in confectioners' sugar, coating them completely and shaking off the excess.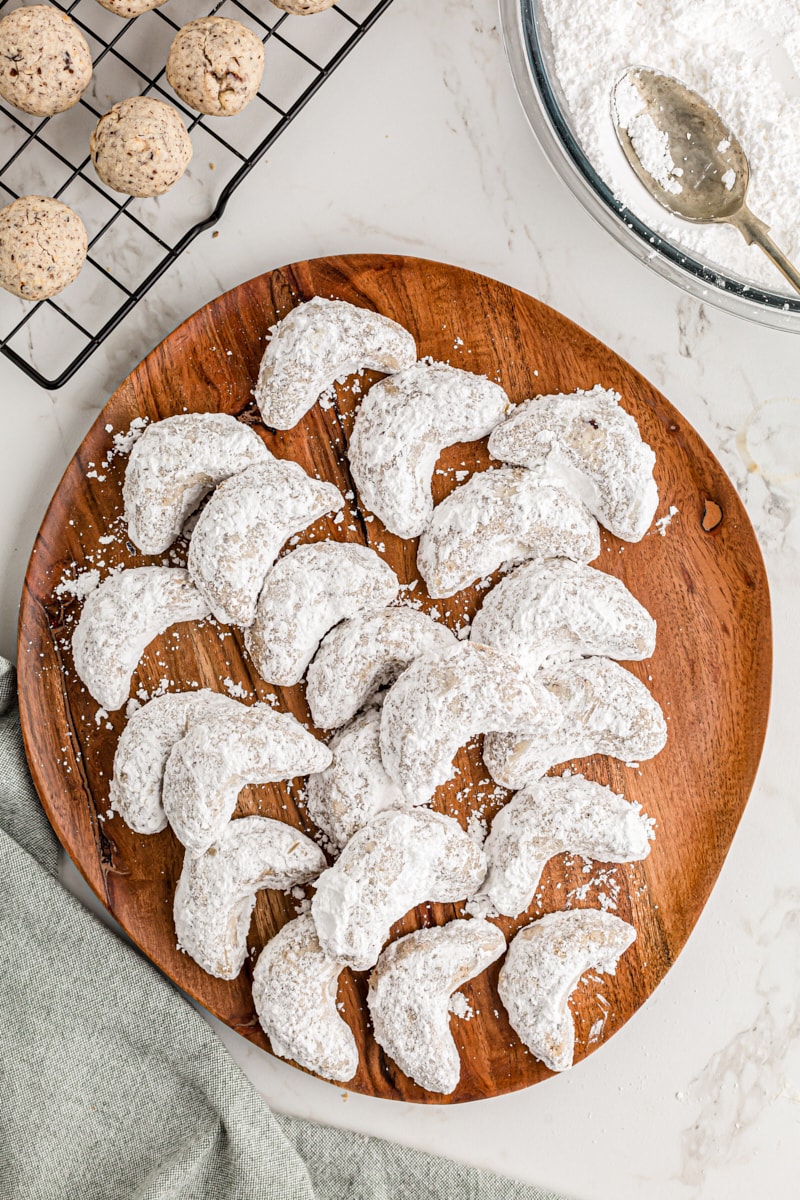 Tips for Success
If you're new to baking, start by reading my baking tips for beginners. Then, use these additional tips for perfect hazelnut crescent cookies.
Expect a dry dough. Nut crescent dough is dry and crumbly, but when you pinch it together in your fingers (and roll it into balls), it will stick together. Because the dough is dry to begin with, it's even more important to measure the flour carefully so you don't use too much.
Don't reuse hot pans. If you don't have enough baking sheets for all the cookies, roll one batch of dough, bake it, then let the baking sheet cool before using it again.
Give the cookies a refresh. If you're making these cookies for later, they can lose some of the powdery sugar coating. You can roll them in confectioners' sugar again just before serving.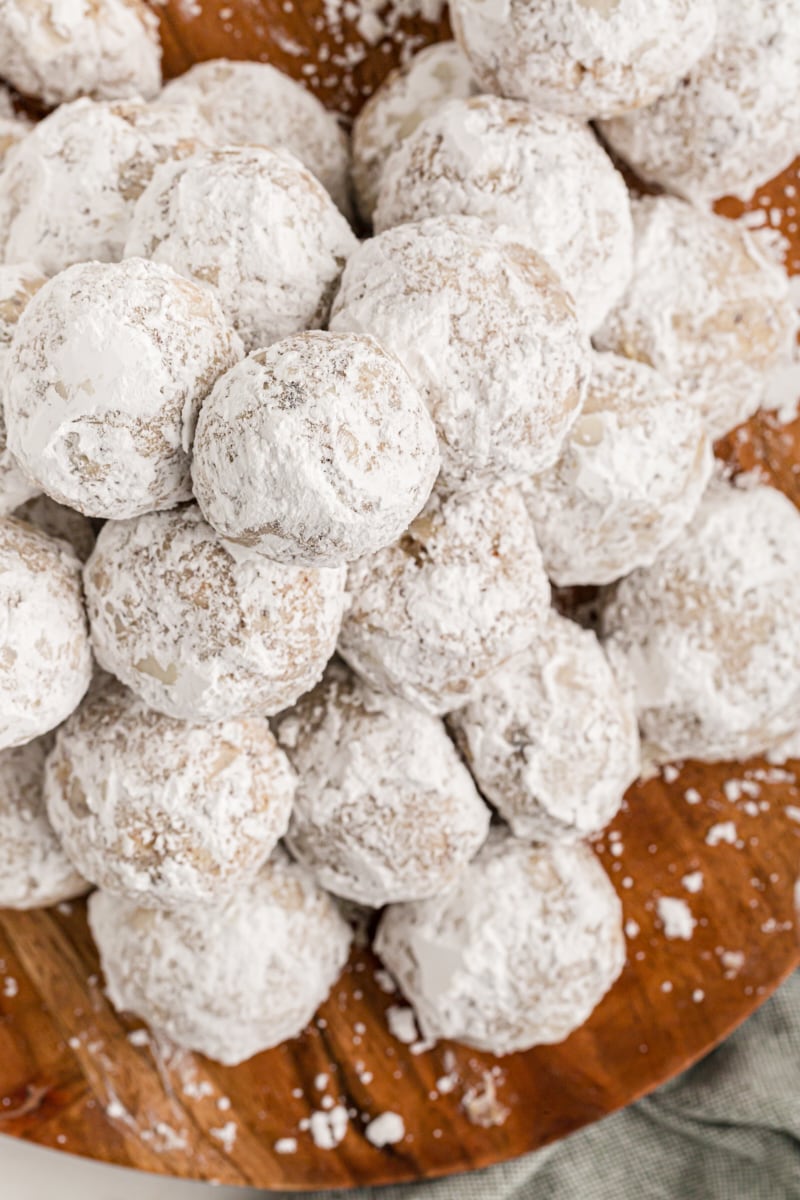 How to Store
Hazelnut crescent cookies can be stored in an airtight container at room temperature for up to 10 days.
Can You Freeze These Cookies?
If you'd like to freeze hazelnut crescent cookies, place them in a freezer bag or airtight container and store them in the freezer for up to 1 month. Thaw them at room temperature before serving.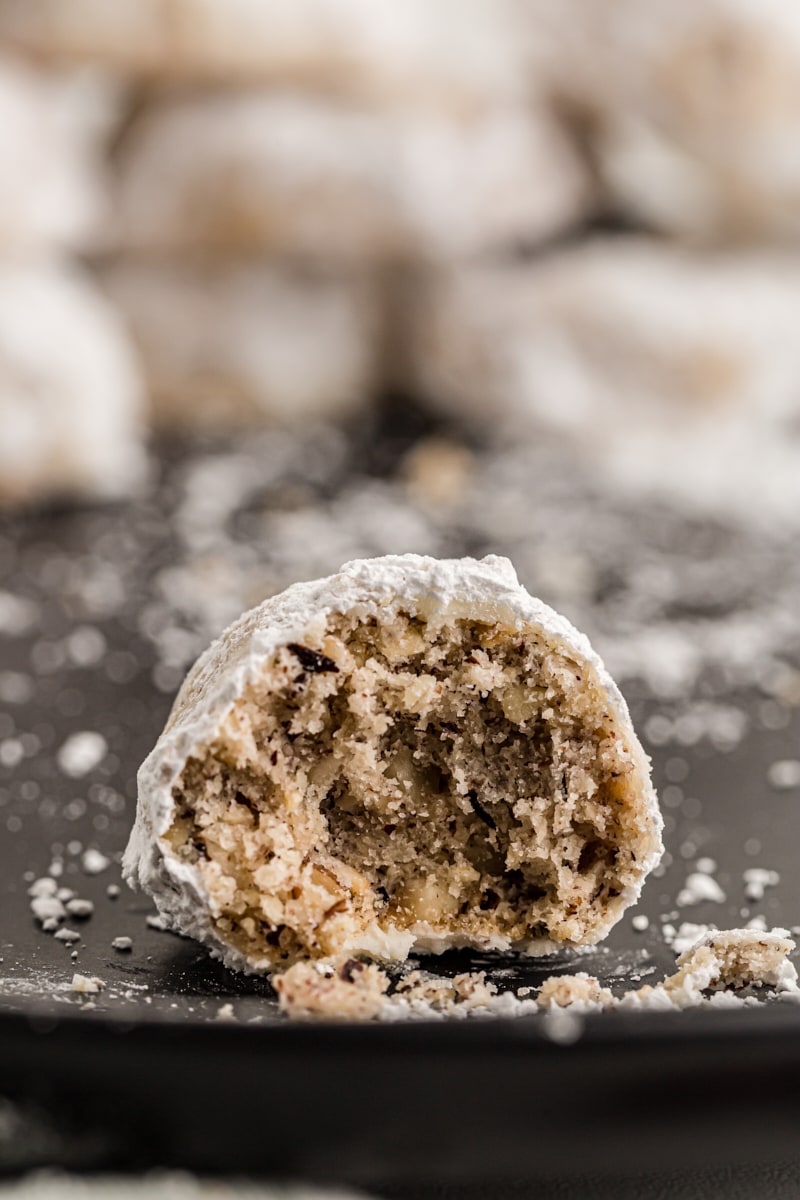 More Nutty Cookie Recipes