January 22, 2013
Italian Jam Crostata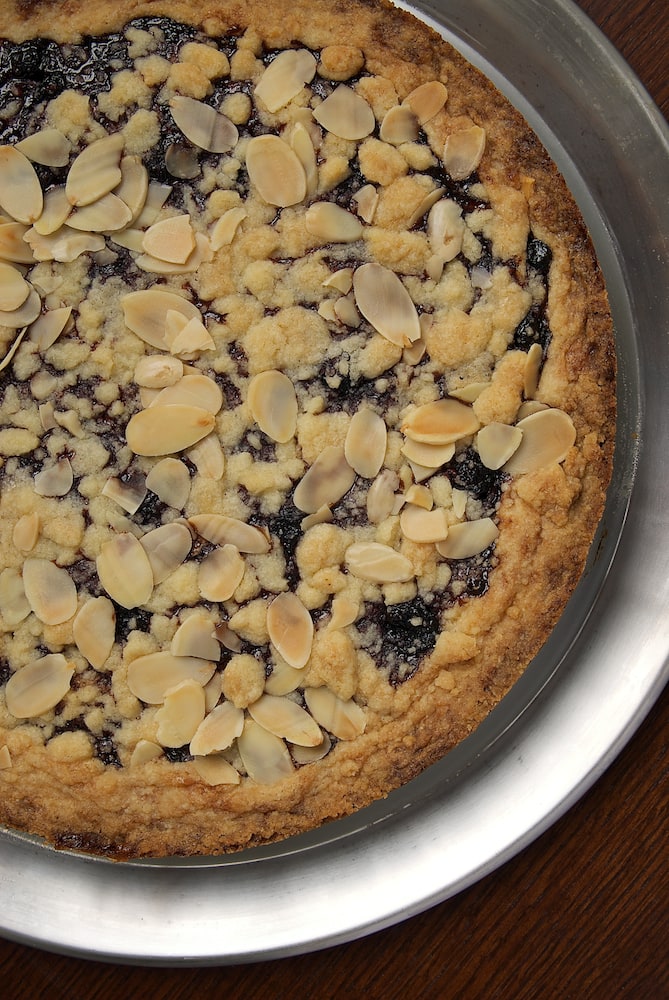 Every once in a while, you find one of those magical recipes that's so simple yet so delicious and gorgeous that it immediately becomes a favorite. Well, baking friends, let me introduce you to this tart.
We'll get the fancy name out of the way first. A crostata is an Italian tart that's usually filled with fruit jam. There are other variations, but we'll stick with jam for our purposes.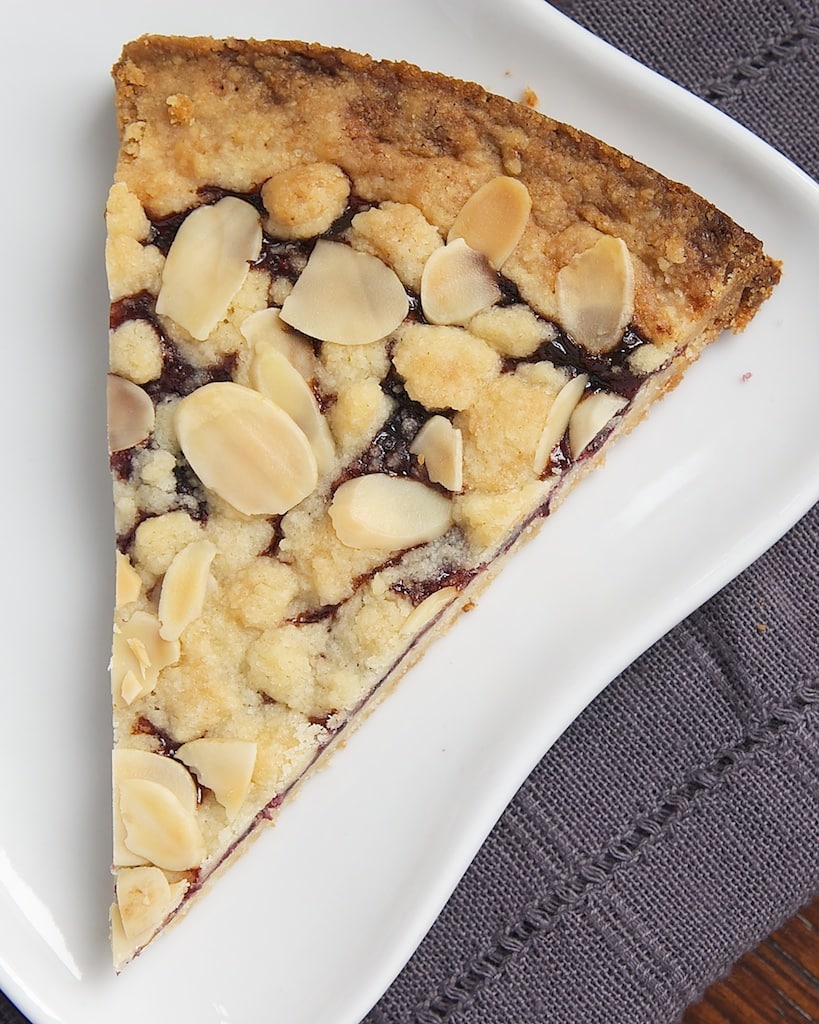 The crust of the tart is a simple shortbread that can be made in just a few minutes. It's everything you'd want in a shortbread crust – a little sweet and a lot buttery.
That crust is topped off with jam. I used 3's Company Triple Berry Jam from Brooklyn's own Anarchy in a Jar, but feel free to use your favorite. The jam is really featured here, so be sure to use a good one.
Next, we add a little crumb topping reserved from the crust and some sliced almonds. A little oven time, and you have a beautiful and delicious tart!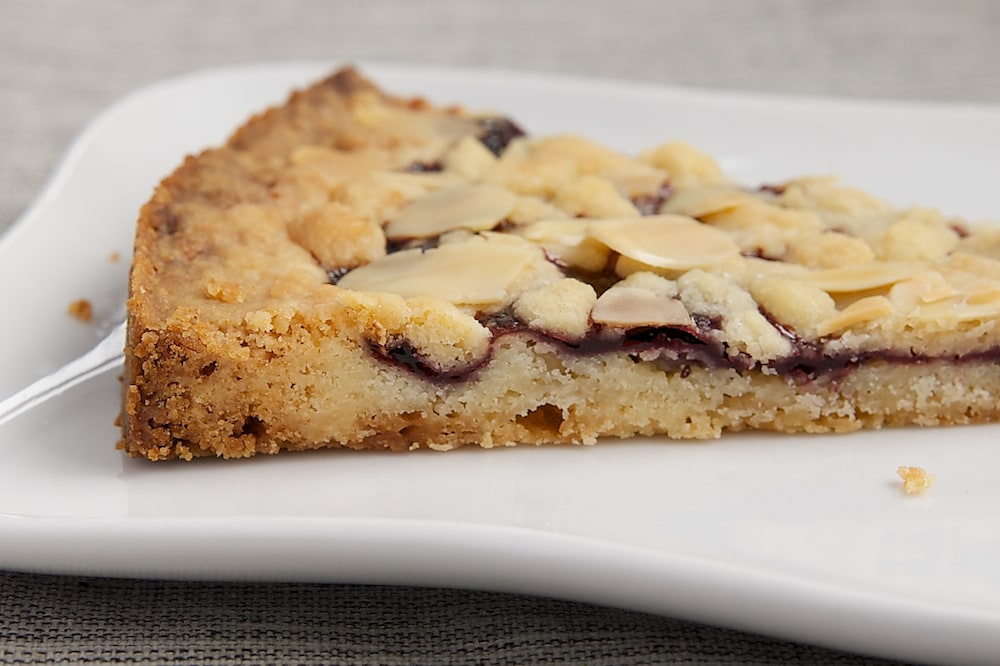 The bulk of the volume of the tart is the crust. The jam adds a lot of flavor, and the almonds add both flavor and crunch. The end result is a thin tart that packs a lot of flavor punch.
Another plus? It's very easy to keep the ingredients for this on-hand for whenever you need a last-minute beauty of a dessert.
Italian Jam Crostata
Yield: 10 to 12 servings
Prep Time:20 minutes
Cook Time:50 minutes
Italian Jam Crostata is wonderfully delicious and so simple to make. A great last-minute dessert!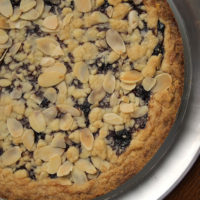 Ingredients:
3/4 cup (12 tablespoons) unsalted butter, softened
1/2 cup granulated sugar
1 teaspoon vanilla extract
1/4 teaspoon almond extract
1/4 teaspoon salt
1 & 1/2 cups all-purpose flour
1/3 cup jam
1/3 cup sliced almonds
Directions:
Preheat oven to 350°F. Set aside a 10-inch springform pan.
Using an electric mixer on medium speed, beat the butter and sugar until light and fluffy. Add the vanilla and almond extracts and the salt. Mix just until combined.
Reduce mixer speed to low. Gradually add the flour, mixing just until combined. The dough will be crumbly.
Remove 1/2 cup of the dough. Lightly flour your fingers, and press onto a small plate until it's about 1/4-1/2 inch thick. Cover with plastic wrap. Place in the freezer.
Transfer the remaining dough to the pan. Lightly flour your fingers, and press the dough firmly and evenly into the bottom of the pan.
Spread the jam over the dough, leaving about a 1-inch border around the edges. Crumble the chilled reserved dough over jam. Sprinkle the almonds over the jam and crumb.
Bake 45-50 minutes, or until golden brown. Cool before removing sides of pan. Cut into wedges with a sharp knife.
Recipe slightly adapted from Chow.