This easy-to-make Italian Jam Crostata is just the recipe you need in your baking repertoire for a simple, delicious dessert that's made with ingredients you likely have in your kitchen!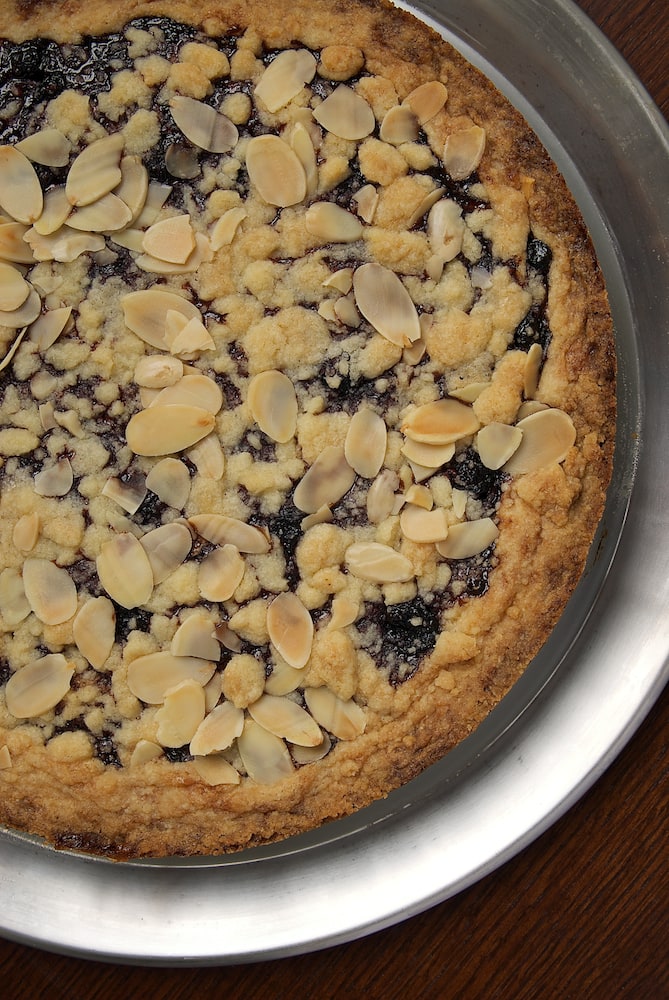 Every once in a while, you find one of those magical recipes that's so simple yet so delicious and gorgeous that it immediately becomes a favorite. Well, baking friends, let me introduce you to this tart.
We'll get the fancy name out of the way first. A crostata is an Italian tart that's usually filled with fruit jam. There are other variations, but we'll stick with jam for our purposes.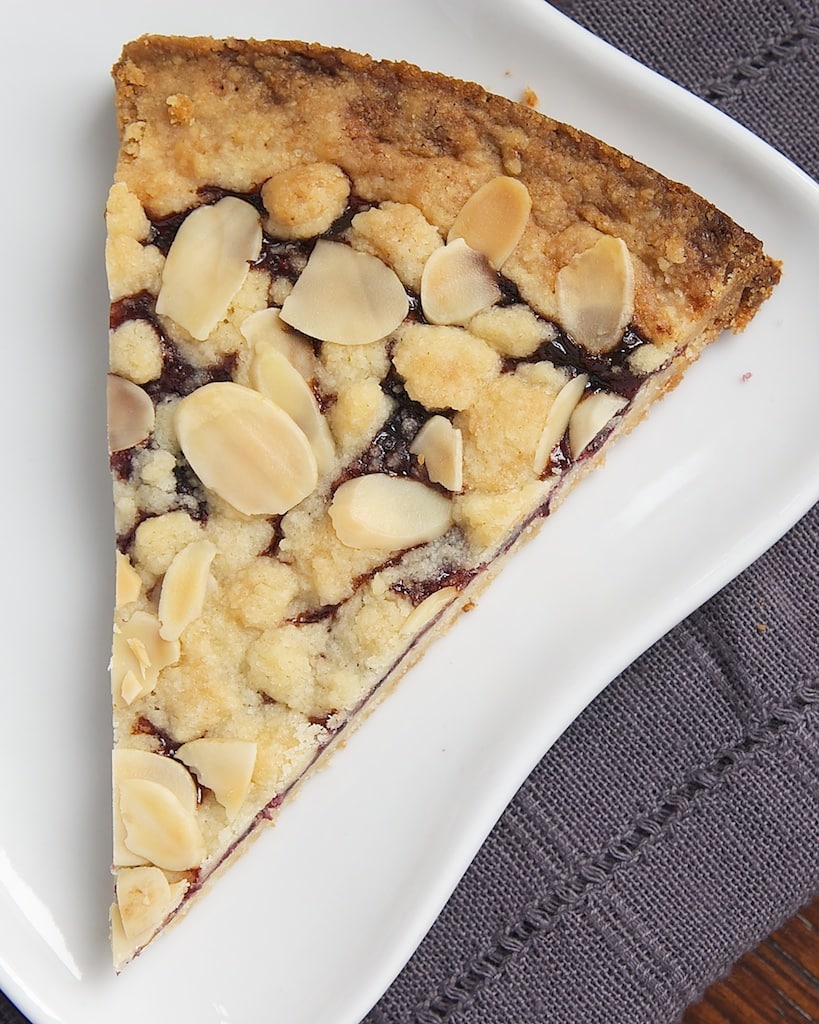 The crust of the tart is a simple shortbread that can be made in just a few minutes. It's everything you'd want in a shortbread crust – a little sweet and a lot buttery.
That crust is topped off with jam. I used 3's Company Triple Berry Jam from Brooklyn's own Anarchy in a Jar, but feel free to use your favorite. The jam is really featured here, so be sure to use a good one.
Next, we add a little crumb topping reserved from the crust and some sliced almonds. A little oven time, and you have a beautiful and delicious tart!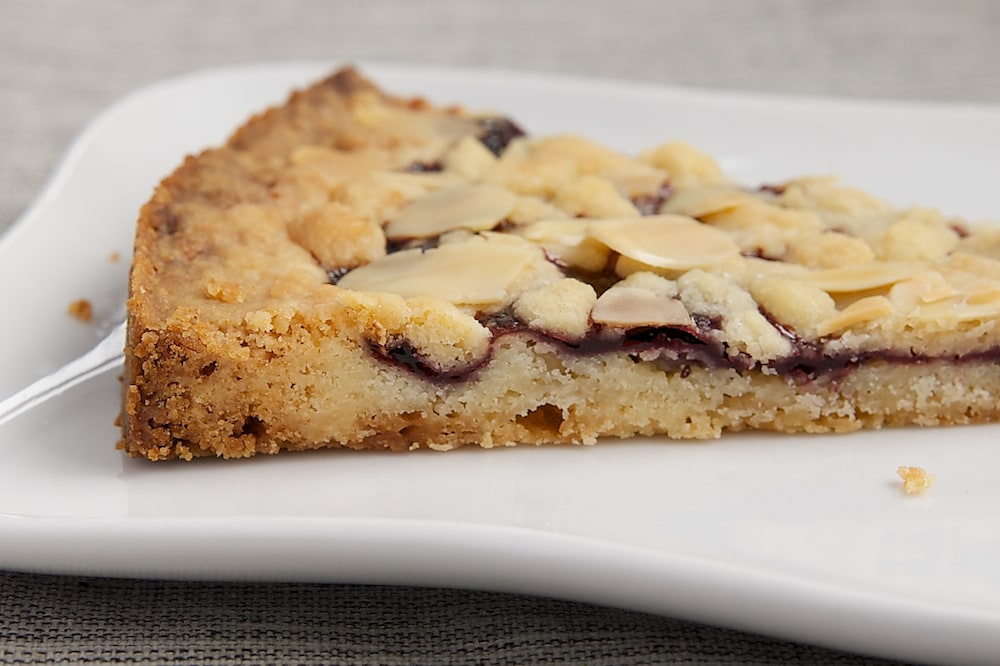 The bulk of the volume of the tart is the crust. The jam adds a lot of flavor, and the almonds add both flavor and crunch. The end result is a thin tart that packs a lot of flavor punch.
Another plus? It's very easy to keep the ingredients for this on-hand for whenever you need a last-minute beauty of a dessert.
Video Tutorial: Italian Jam Crostata