Chocolate Chip Cupcakes are delicious mashup of cookie and cupcakes. With plenty of chocolate and nuts, these sweet treats are sure to please!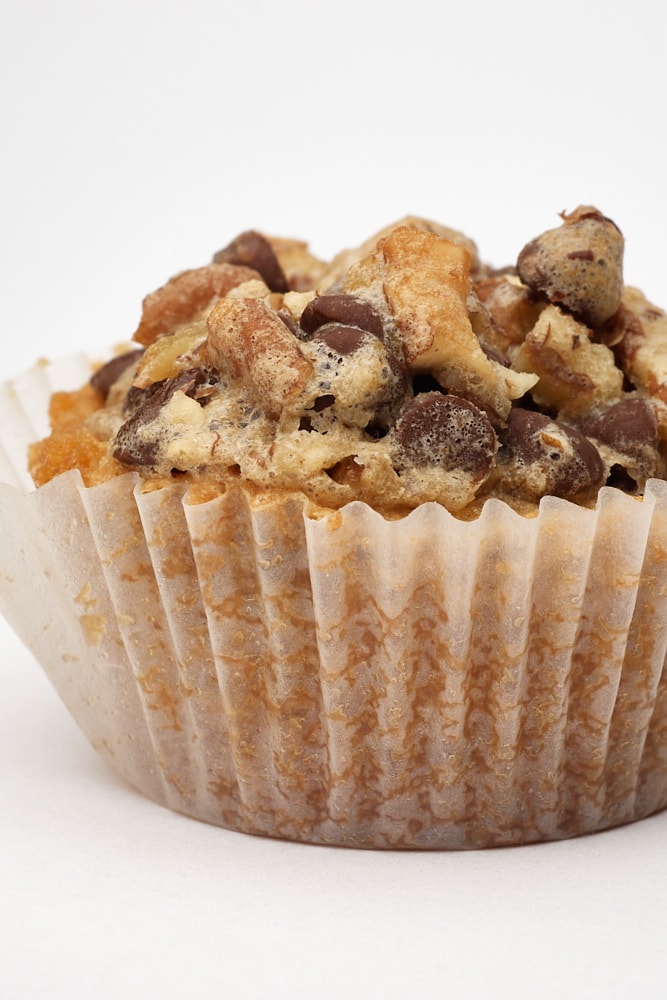 I've mentioned before that I'm not much of a "pretty dessert" maker. I lack the patience for intricate detail work or often even for frosting a cake. When I make cupcakes, they are usually the ones without all the pretty frosting and such. I'm all about simple.

These Chocolate Chip Cupcakes don't really fall into the traditional cupcake category. In fact, the batter is much more like cookie dough than cake batter. Its consistency is much more toward scooping than pouring. But they're presented as cupcakes, so it's more like a cookie-cupcake hybrid!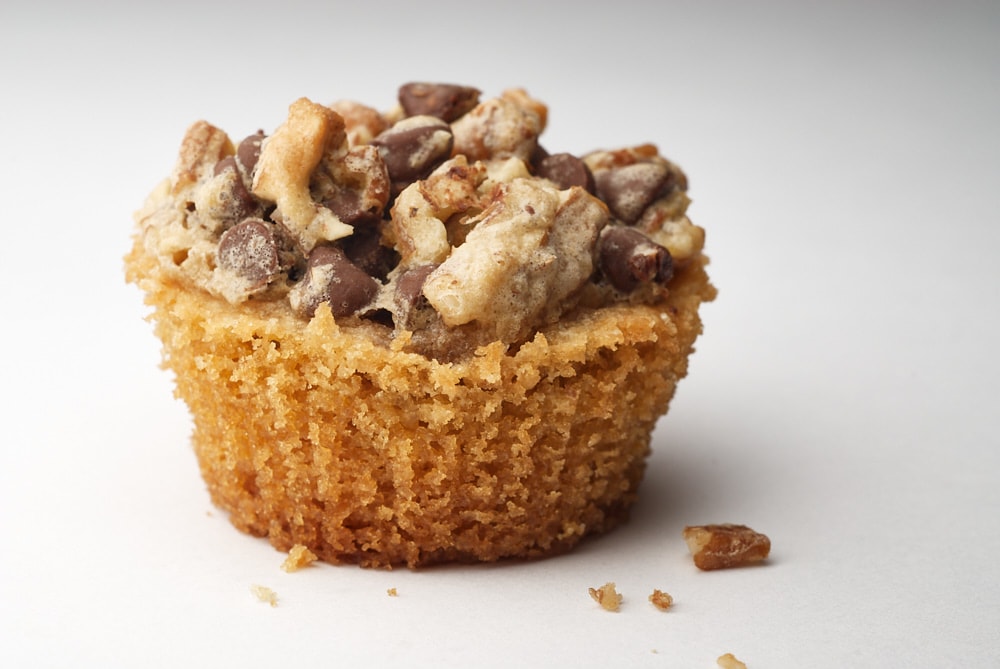 The flavor of the cupcake portion is reminiscent of a blondie. All that brown sugar is just wonderful. As these lean toward the cookie spectrum, you'll find that they're sturdier than a traditional cupcake while still being soft.
Then, that is topped with a chocolate and pecan combination that really pushes them over the edge to near perfection. The size of mini chocolate chips is just right for this topping. If you don't have mini chips, then you can roughly chop some chocolate, whether that be in bar form or standard chocolate chips.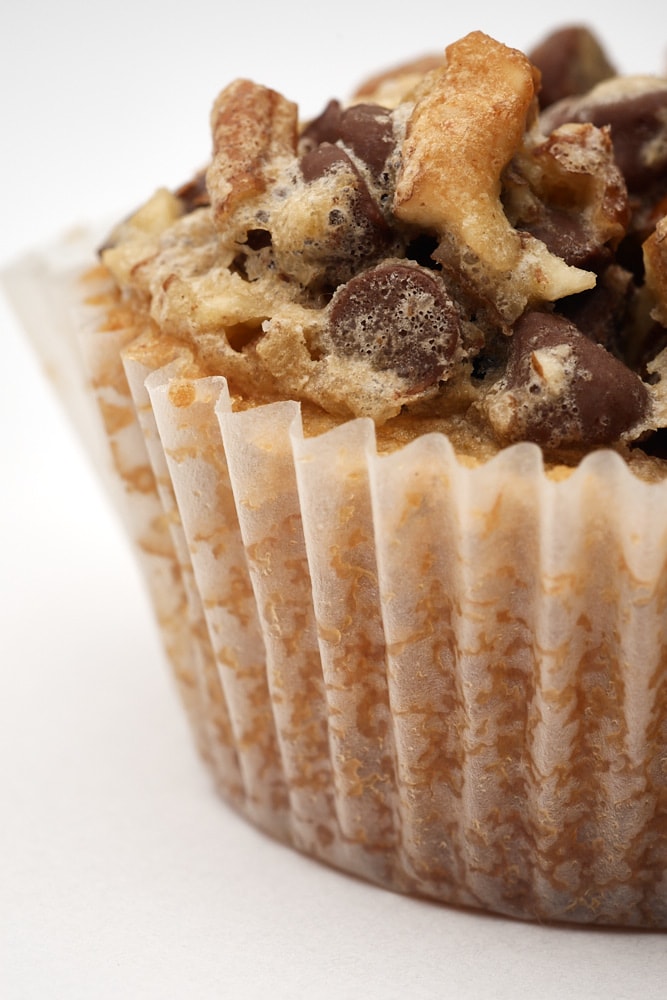 There's quite a bit of flavor punch in these little guys. They're a little off the beaten cupcake or cookie path, so that makes them a great choice if you're looking for something different to bake. Just be warned that it may be hard for you to stop with just one!
Find more cupcake recipes in the Recipe Index.
More Chocolate Chip Desserts